2017 Might Be Another Revolutionary Year
Foldable Phones have been in the talks from last few years. It is tagged as one of the things from the Future.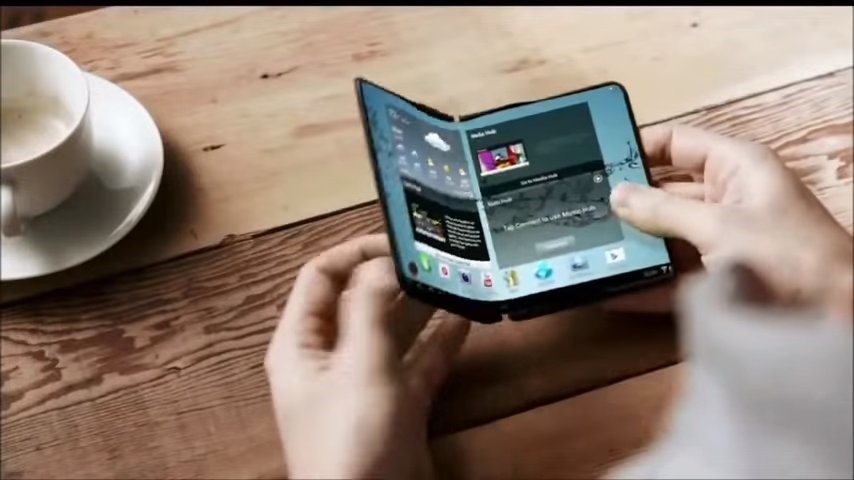 The smartphone is one of the very few industries where the advancement in technology has been overwhelming. We now have Mobile phones powerful than Computers in the 90s, We have HD, Full Hd, qHD and we have amazing Camera. Foldable Screens are perhaps the next thing.
Samsung is one of the first companies that teased their Foldable Phones  in 2013.
This is the video uploaded to YouTube on September 10, 2013.
And it is being reported that we may finally see them launch in the market by the end of 2017.
While most of the stuff that gets speculated on the web about the near future is fake, like those revolutionary iPhone 7, iPhone 7 concept designs, we can believe this one.
Because Samsung has already launched Smartphones with curved screens, like the Galaxy Note Edge, Samsung Galaxy s 6 Edge and Samsung Galaxy S 7 Edge.
Why can Samsung do that?
Well, Samsung isn't a company that makes tons of Mobiles every year, they are also the biggest suppliers of the OLED panels to other Mobile companies.
And their Research & Development department of OLED screens is passionate about bringing new kind of Screens for Mobile phones.
While the foldable phones seen in the video uploaded in 2013 may look cool, the challenge would in creating a friendly User Interface for foldable screens to make them useful for the general public.
If Samsung cracks that, Foldable Phones can be a game changer as we could get bigger screens while still owning a phone  that can be slipped into our skinny pants.
It seems like the year 2017 is going to be a revolutionary year after 2007 when Apple started the revolution by introducing the iPhone. Perhaps, this time, it's going to be Samsung.