It seems every everybody needs a pie of the next big thing in the tech, that is, AI (Artifical Intelligence).
With Google and Amazon already introducing Google Home and Amazon Echo respectively, it is now China'a Giant Alibaba's turn to bring the AI device.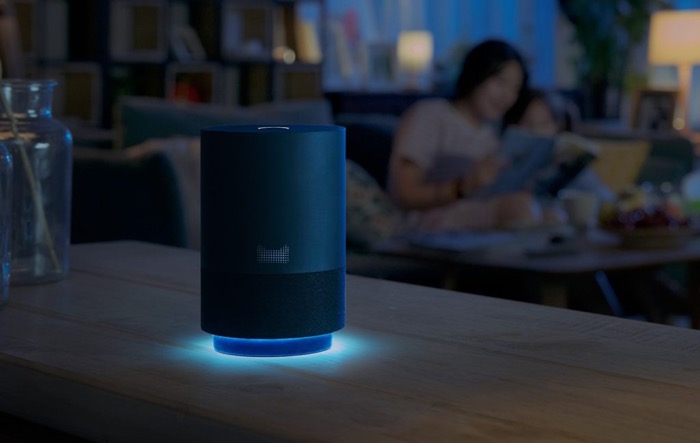 Alibaba calls it Tmall Genie X1 and it is currently available in China for first 1000 buys for beta testing, at a price of 499 Yuan (roughly converts to $73 or Rs 4,750).
Performance aside, this thing has already beaten Google Home ($130) and Apple HomePod ($349) when it comes to price.
There are a set of actions the AI-powered device can do, that is, play songs, give out weather information, note down something, set a reminder etc.
If we look at such AI-powered Home Devices, their usability is pretty limited, it's like the AI Assistant on your smartphone that is living in a new body, which does not have a screen to display anything rather it talks to you via the speakers.
The Alibaba Tmall Genie X1 is powered by a MediaTek MT8516 voice chip which is specially designed for smart speakers powered by AI assistants. Also, the speaker has an omnidirectional microphone which can hear you from a radius of 5meters. The
For other connectivity types, The Tmall Genie X1 comes with Bluetooth 4.0 LE and WiFi b/g/n.
In the Future, we are going to see a lot more such devices from Phone Manufacturers who are now looking for the next big thing, and it seems, it is Home Automation.
Weare yeat to hear from Samsung, LG and Xiaomi about their version of AI based Home Speakers, an Industry which has a promising growth after the failed Smartwatch segment in wearable tech.