If you own a Xioami Redmi 4 Smartphone, here is a bad news for you, the company won't be pushing an update for the Android 8 for your smartphone anytime soon.
But there is one good news as well, and that is, you can install a custom ROM on your smartphone in enjoy the Android Oreo 8.1 on your Xiaomi Redmi 4.
I am talking about the custom ROM from Pixel Experience, which is an almost stock Android ROM mimicking the Google Pixel OS, hence the name Pixel Experience.
Since it is a custom stock Android ROM, you will not be getting any feature that is there in MIUI 9.
That might be a good thing for a few of you or it might also be a bad thing if you rely heavily on features offered by MIUI
But thankfully you can use third party app to get the features that you want to use, such as, you can use the CloneIt app to run two instances of the same app on your smartphone.
There is a long debate going on for years regarding Stock Android vs Custom OEM Skins on top of Android. We're not going to get into details. It is you who will have to decide whether you want to upgrade your Xioami Redmi 4 to Android Oreo 8.1 or you want to stick to your current MIUI belt on Android Nougat.
How to Install the Pixel Experience Custom ROM to Redmi 4
Step 1: First thing first, you need to have a custom recovery installed on your smartphone. If you do not have that already do not worry, simply check out this article explaining how to install a custom recovery.
Step 2: Once you have the custom TWRP installed, you will have to download the custom ROM for sure smartphone. So in this case, download the custom ROM for redmi 4.
Here is the direct link. You can download the latest version available on the download page.
If you download the custom ROM on your PC you will need to transfer it to your smartphone, or how you can download the file directly to your smartphone.
Step 3: Once you have the custom ROM downloaded and available on your smartphone. Go to the About section of your smartphone from settings, then tap on system updates.
Tap on the top right-hand side, to get the option 'Reboot to recovery'
Now, since you have the custom TWRP installed on your phone, you can navigate through that her settings by simply touching the options on the screen.
Step 4: Navigate to the 'Wipe' option, can make sure these options are checked.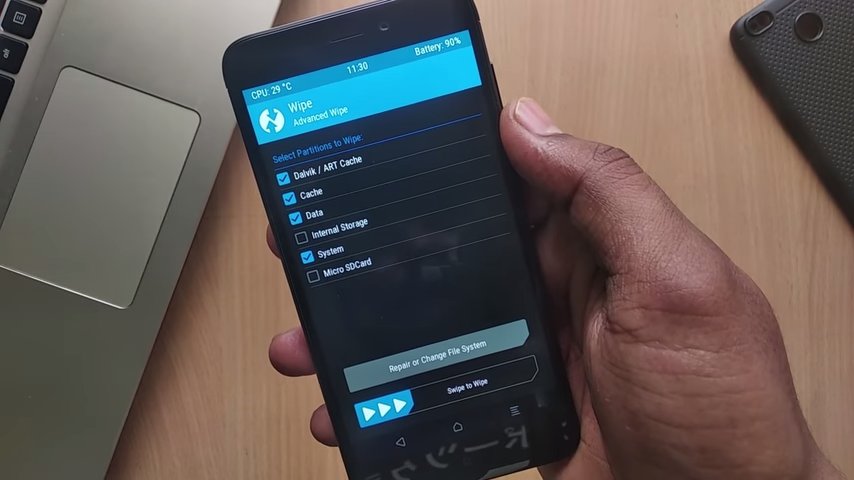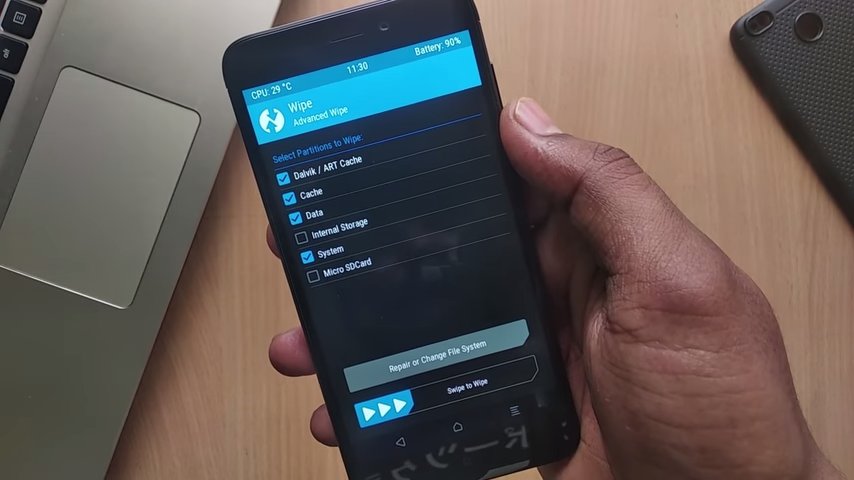 After you are done with the Wipe, go back to the main menu, and then tap on installation.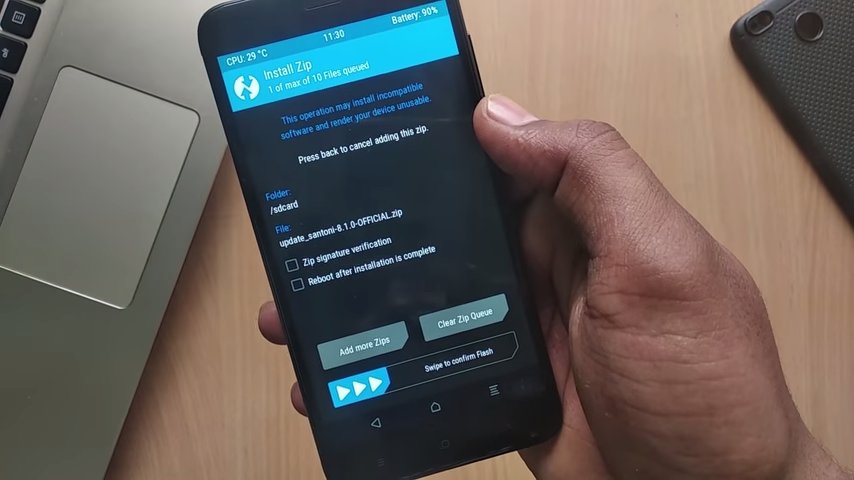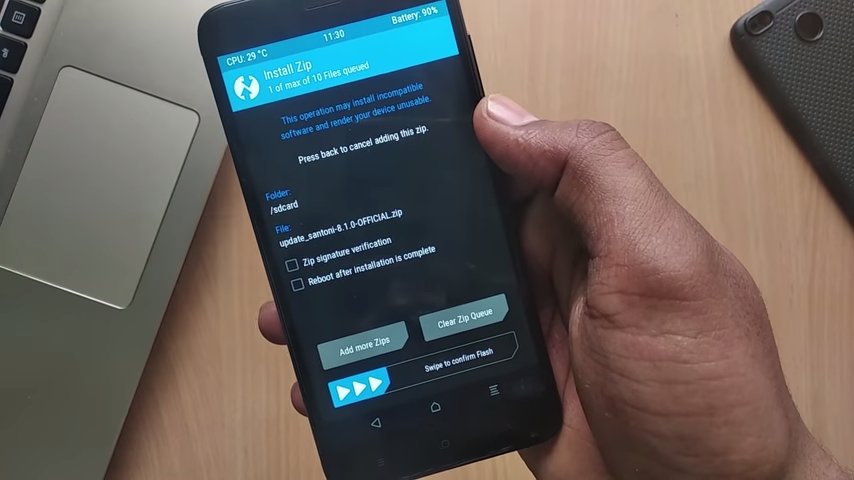 Step 5: Then navigate to the custom ROM you have downloaded on your smartphone, tap on it to select and then swipe right to confirm the installation process.
If everything goes as planned it will take a few minutes for the installation to complete.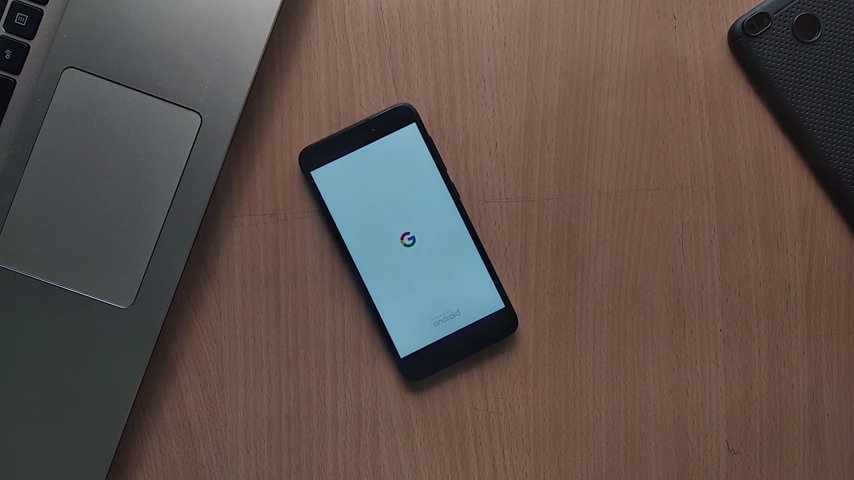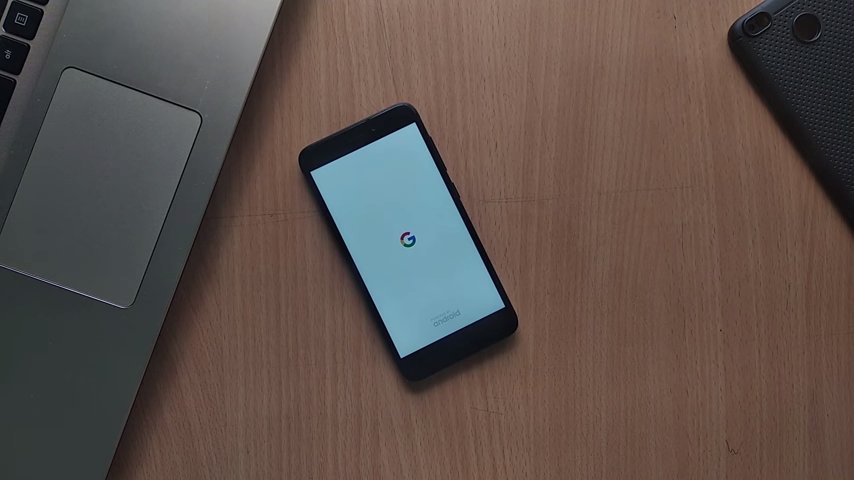 The first boot of the device might take a little longer than usual so be patient.
Congratulations you have successfully installed Google Experience custom ROM on Xioami Redmi 4.
Check out this video tutorial by TipTopTech if you have any confusion.