Vodafone has brought the cheap high-speed internet pack for Rs 18. I never dreamt that I will ever be using Vodafone 3G or 4G to download a movie until it became a reality.
I just did that, and not just a movie, I watched a couple of videos on YouTube as well, all of this in just one hour, there is no doubt why Vodafone calls it SuperHour.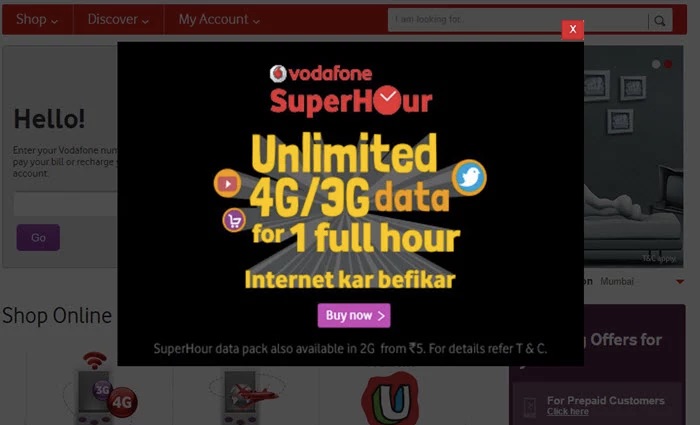 So, you might be aware of the Rage Reliance Jio has created in the last few months by offering Free Unlimited 4G Internet to all the people of the country who own a 4G enabled phone.
First, they got 4GB/Day High-Speed data for 90 days, then 1GB/Day for another 90 Days, that will end on 31st March. (which is also the date till this Pack will be available)
This move intimidated other players in the telecom sector and forced them to introduce new ways to sell their highly priced Data Packs.
While Airtel is still trying to be smart by introducing different plans under the Unlimited tag, which aren't really unlimited in any sense.
Vodafone has also decided to fight Jio and launched a pretty nice Internet Pack, the SuperHour.
The SuperHour pack is available to all the Vodafone subscribers at Rs 18 and they get Truly Unlimited High-Speed Internet for One Hour.
Since we all know these Internet Packs have been coming with some kind of limitation, I decided to try it myself before writing about it.
My Experience with Vodafone's SuperHour
So, I activated the SuperHour Pack despite not having the need because 1GB/Day from Jio and 16MBPS Broadband at Home is more than enough for my needs, but I wanted to be sure about this offer before writing about it.
I activated it by dialing *444*4# (please confirm this before you think of trying it yourself, might be different in different circles), I got the activation message in a few seconds, with a clear end time for the data pack.
The first thing I did was, Speed Test because everybody does it, isn't it? 🙂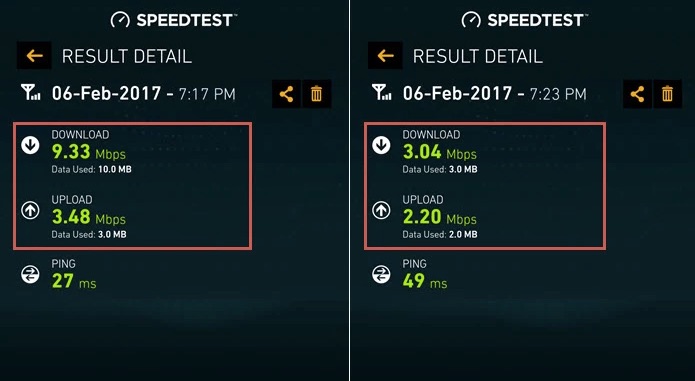 Then I opened d to Amazon Prime Video app and started downloading a Video, which is, I guess around 700MB in size, It got downloaded in 32 Minutes.
Apart from that, I also saved a YouTube video using the YouTube Offline feature, it was a 53MB sized video and was saved in less than 5 minutes.
During the download time, I was watching a few videos on YouTube, and also did some browsing inside the Facebook app as well.
Time of Usage, 7:15 PM to 8:15 PM
Total Data Consumed:1.15GB
Cost of SuperHour Pack: Rs 18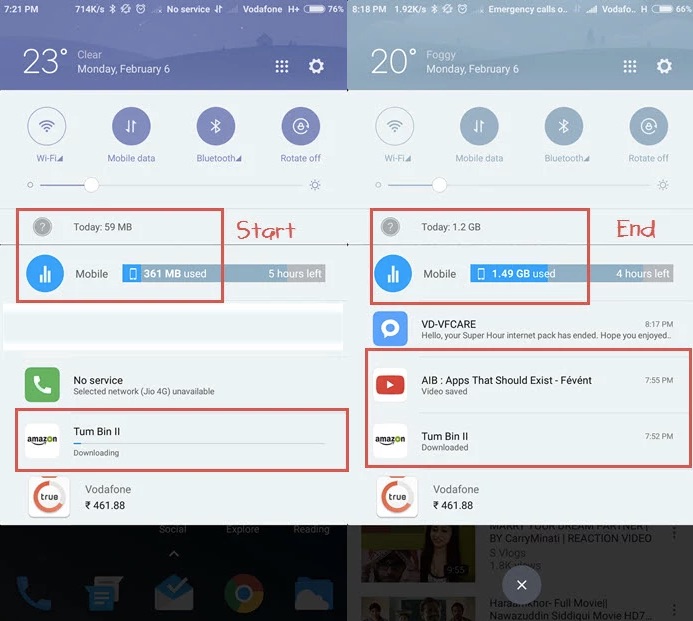 I'm amazed at the kind of Speed I was getting, and I was able to consume without worrying too much about the data. I used a 3G SIM so I think 4G SIM would have enabled me to consume more data because of the higher speed.
I think this is the best Internet Pack I ever used, and the credit goes to Reliance Jio for creating a tough competition, because in the end, the Consumer wins.
Currently, Jio is offering a Data Pack of Rs 50 where you get 1GB/Day and you can Buy it after you have consumed your Daily limit of 1GB.
By bringing the SuperHour pack, Vodafone has brought the cheapest Data Pack which is available in the market currently.
Few things you should know
The SuperHour pack is also available for Calls, In Rs 18, you can make Unlimited Calls for One Hour but that are just limited to Vodafone 2 Vodafone network only. (Also, not applicable on Domestic roaming)
Also, SuperHour pack for 2G is also available for Rs 5.
You can Reactivate SuperHour pack once the Pack expires after one hour.
Offer of 3G/4G super hour is not applicable in AP/MP/Bihar/HP/JK
Vodafone, as usual, does not alert you right after your pack expires, your Internet is not interrupted for next 1 or two minutes, but you get charged for it at 4p/10kb. Rs 59 were deducted from my mail balance because I kept using it after the pack expired and I got notified 2 minutes later.
This offer is available untill 31st March 2017, which is the date when Jio's Happy New Year Offer is expiring.
Make sure you start the timer (set it for 59 Minutes) in your Phone so that you don't get charged from your main balance or simply keep the Balance to zero.