CRM (customer relationship management) software is an excellent way to grow and scale your business. It makes your business operations and processes simpler in numerous ways. For instance, it allows your team to focus on important tasks instead of repetitive ones, such as capturing data in spreadsheets. Consequently, this increases your team's productivity and enables them to reach higher sales quotas.
However, as your team grows and your customer base expands, accessing information and tracking customer interactions can become difficult. However, automating your CRM processes can keep this from happening and improve efficiency in your business operations. There are many types of CRM software out there, but when choosing one, you want to go for the one with features you need, such as CRM sales capabilities.
This article explores four ways to automate your CRM process for the best outcomes. Keep reading to find out more about them.   
What Does The CRM Process Entail? 
CRM entails all the operations businesses or organizations engage in when interacting with their customers throughout the customer lifecycle. These operations include marketing, sales, customer service, and business development. 
Software facilitating the CRM process enables your organization to identify prospects and connect with them. It also enables you to easily monitor, measure, and report on sales and marketing activities. After connecting to prospects, you can monitor your interactions and manage different customer accounts. 
How To Automate Your CRM Process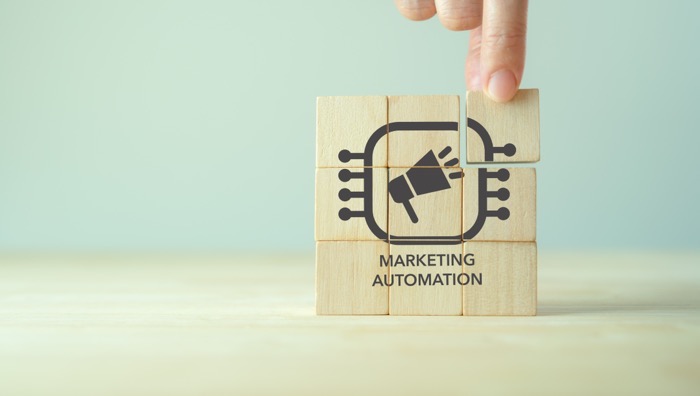 Here are some effective ways you can automate the CRM process to contribute to your business success:
Updating and managing customer information, such as contact details, is critical because it helps boost customer engagement. Nonetheless, while the process is necessary, its repetitive and time-consuming nature makes it tedious.
Consequently, this can slow down your business's sales processes and hinder your sales teams' productivity. This is especially true when you collect contact information from multiple sources. 
For example, assume you have a free trial for a product or service, or need customers to subscribe to your mailing list. Your customers would have to fill out forms with their details to sign up. However, the more people sign up, the more information is there to record, and this can be time-consuming. 
However, automating this process using an automation platform lets you instantaneously send data to your CRM. This reduces the need to constantly update your clients' information manually. Consequently, this gives your sales team ample time to concentrate on high-value tasks and develop efficient sales strategies. 
Conducting follow-ups is necessary when managing customer relationships. Even so, engaging in this process manually can take so much time, limiting your sales team's performance. Therefore, the solutions to this are sending personalized emails, automatic texts, and calls, and adding new contacts to your mailing list, simplifying the overall CRM process. Such solutions are discussed in detail below.
Sending Personalized Email Sequences
Sending a personalized message is essential to nurture leads and convert them into buying customer. This is because personalized content makes customers feel valued and appreciated, allowing you to create a bond with them. 
Nonetheless, formulating and sending personalized emails to every customer can be time-consuming. Simplifying this task requires you to use CRM software to formulate email sequences that can improve lead engagement. 
For example, you can create the same email for all your customers and use contact data from your CRM to personalize it. Contact data may include the names of the companies where your customers work or their first names. 
Adding New Contacts To Your Mailing List 
How frequently you reach out to your new contacts or leads determines the level of customer engagement achieved. If you do it only once, you'll likely lose many of them. Therefore, keeping your leads warm requires you to communicate with them a lot of times. 
Automating the follow-up process by adding new leads in your CRM to your mailing list can help with that.
Automatically Sending Texts Or Calling Prospects
Sending texts and calling prospects at different lifecycle stages also facilitate lead engagement. A CRM automation platform can help you contact your leads via text or call them at your preferred pace. 
For example, it allows you to pre-record messages and automatically send them to your contacts or leads. Similarly, it has features that allow you to space or limit calls and texts to avoid overwhelming your potential customers. 
With such strategies, sending follow-ups won't be the same again, in a good way.
Automated Team Communication And Collaboration 
The data in your CRM benefit your entire team because each member uses them to fulfill their duties. Automating your CRM process promotes team communication and collaboration by ensuring team members know what's going on at any given time. Consequently, this facilitates effectiveness in team communication and collaboration. 
Updating tasks and projects in your CRM, such as new leads or contacts, is one way of automating team communication and collaboration. Doing this enables your team to take timely action upon the lead or contact, promoting lead engagement.
Linking your CRM to chat apps also automates team communication and collaboration by enabling your team to receive automatic alerts when a new lead is added to your CRM. 
Lead scoring refers to the technique sales and marketing teams use to assess the interest of potential customers toward a product or service.  The information gathered enables them to evaluate the worthiness of leads and attach value to them. Automating this process can also be beneficial to your business. 
Automating lead scoring involves incorporating lead scoring guidelines in your CRM. Consequently, the system utilizes the behaviors of and data collected from the leads to calculate lead scores, which enable the sales team to identify valuable leads and take prompt action to avoid losing them. 
Summing Up
Automating your CRM process streamlines your business operations and improves efficiency within your organization. Its essence is to help customer service personnel and sales professionals to monitor and manage customer engagement efforts. One way to achieve this is data entry automation, which minimizes the repetitiveness of updating and managing customer information. Consequently, this enables sales professionals to concentrate on high-value tasks.  More notably, automating lead scoring simplifies the CRM process by enabling your team to focus on leads that are likely to bring more value to your organization. 
Remember, finding the right automation platform is the key to successfully automating your CRM process.