The current government of India is doing all it can to digitalise India by offering various schemes in taking different initiatives.
The India post payment bank is one of them. It is a subsidiary of Postal Service Department which will provide basic banking facilities to the customers, such as the savings account, a current account, money transfer etc.
It is a crucial part of the digital India campaign and will enable millions of Indians in rural areas to on an account, though, it is not a full-fledged Bank.
The India post payment banks will connect over one and a half lakh post offices across India. In addition to owning a savings account, customers will also be able to use services like bill payment and money transfer.
How is India Post Payments Bank different from the Post Office Savings Account
Now, chase both the services are being initiated by the same entity, and both having a similar name, it can be obvious to think of the India post payment Bank similar to the post office savings account, however, these two are completely different services.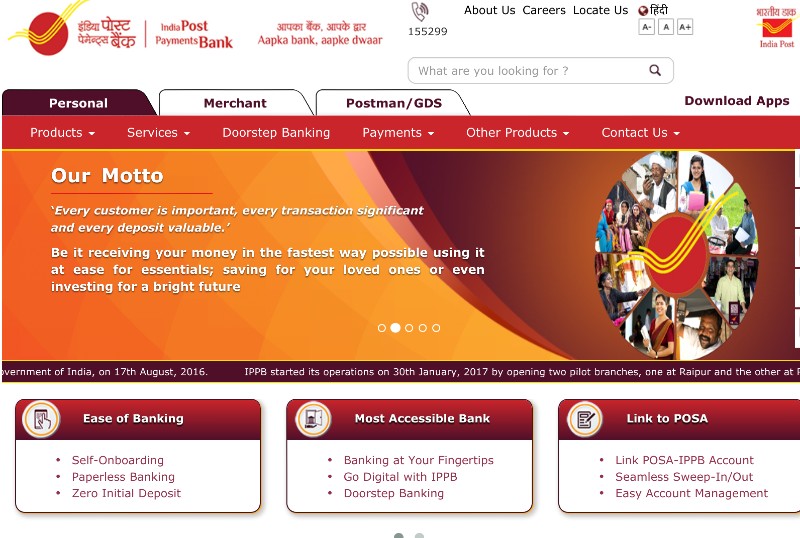 While the Post Office Savings Account only provides one type of account and that is the Savings Account. The India post payment bank will offer more services which we mentioned above.
The India post payment bank will be entirely owned by the government which will operate it under Indian Postal Services.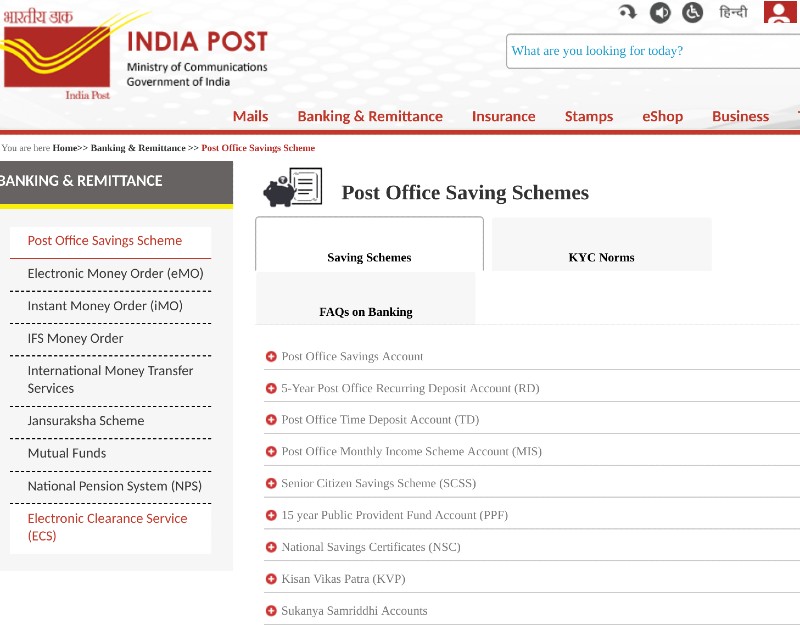 There will be over 650 branches across the country to offer this new service along with 3215 access points to conduct the banking services.
The customers owning accounts under India post payment Bank will not be issued an ATM card for withdrawing their money, instead, a QR code system will be in place for transactions. There will also be a door to door cash delivery service for which there will be a transaction charge of Rs 25.
The bank accounts open under the India post payments Bank will be a zero balance account since there will be no limit to keep a minimum balance, however, there is going to be a maximum limit of Rs 100000. You can get more information regarding the India post payment Bank by clicking this link
File for the post office saving bank account, the minimum balance required is rupees 20 and to get the chequebook the customer must have at least rupees 500 Indian Bank account. You can get more information about Post Office Saving Scheme by clicking on this link