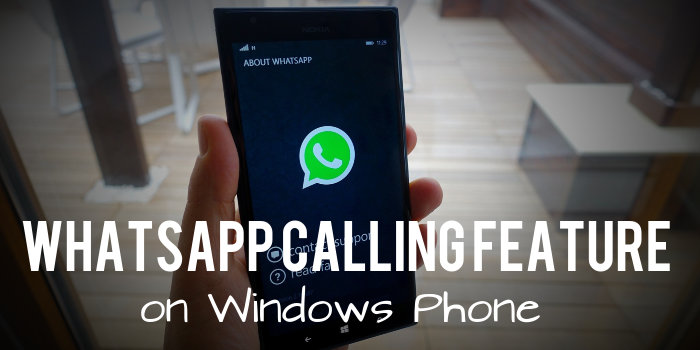 Okay, the headline looks a bit too optimistic but you if you own a Windows Phone, here is something that will make you happy, at least, if you are jealous of your friends with Android phones.
WhatsApp has been working on bringing their calling feature of the Windows Phone, our friends at WM Power users shared this news.
From: support@whatsapp.com

Hi,

Thanks for your message.

WhatsApp Calling for your platform is still in the works. Unfortunately, we cannot comment on any future release timelines but we appreciate your interest in WhatsApp Calling.

WhatsApp Support Team
One thing to know is that WhatsApp has still not made any official statement regarding the voice calling feature, like they did with WhatsApp Web, but the features has been rolled out to every Android phone at the time of writing.
So, after making it available on Windows Phone, the next in line would be iOS, and then perhaps Symbian which is still used by some people in Russia, well, there is no harm in being optimistic.
Photo Credit: Softpedia / News source: Windows Power User