WhatsApp has finally bowed down to the user's demands who were asking for the return of the text based Status features in WhatsApp that wouldn't disappear in next 24 hours. A new update has been pushed to the users who have signed up for the Beta Tester program in Play Store.
WhatsApp made a bold move last week by introducing Instagram-like Story feature to the revamped WhatsApp Status where users could share a moment from their life and it would disappear after 24 hours.
After the update, people were hating the new Status and wanted the old way of putting status, because not everybody on WhatsApp changes their Status update in every 24 hours.
Though the text-based status feature is back, it's pretty tricky to find.
First, you need to update your app from Play Store, the version has to be 2.17.96. If the one you get after the update is below this version, that means you are not a beta user and will have to wait for a day or two for the update to be rolled out to general public.
And if you are not patient enough,
Head over to WhatsApp.com in Chrome (on your phone)
Request a desktop site (so that you don;t get redirected to the play store)
Click on Android app and download the.APK file, install it and Enjoy the old status.
To check status of others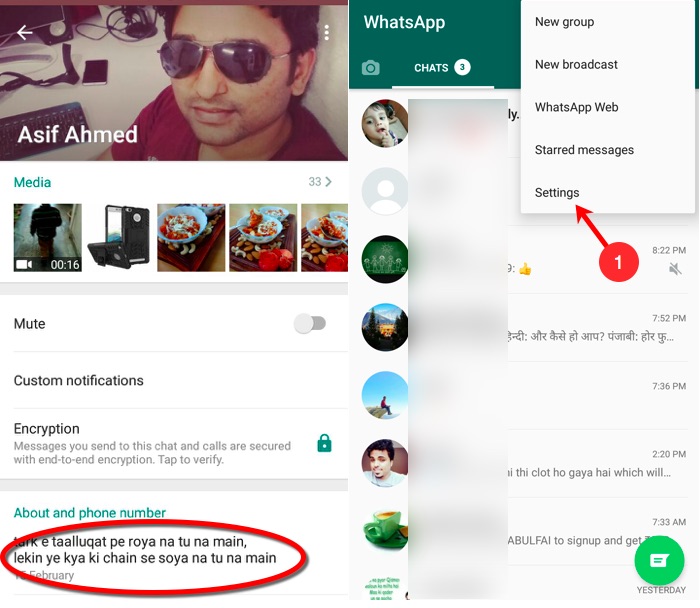 If you tap on any profile, you will find their Status updates in the About and phone number section.
To update your status,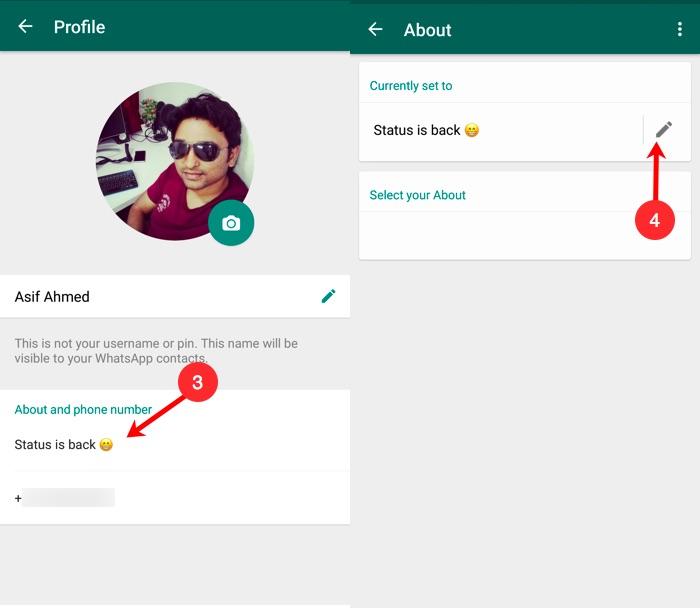 Tap on settings, then on your profile icon, that will lead you to your page, then tap on the Status update under the 'About and Phone number' section and you can update your status message from there.
Apart from this addition, one more change has come to light, the Voice and Video call now get dedicated buttons for Contacts. Earlier you had to tap on Voice or Video after tapping on the Call icon.
BTW, the Revamped Status is still going to be there, but you don;t have to use it if you don't want to.