WhatsApp's new version brings few exciting new features that many people will find useful.
WhatsApp is the most widely used messaging app in the world with more than 1 billion active users on a daily basis.
Here is a list of all new features WhatsApp has got lately, in case you didn;t notice.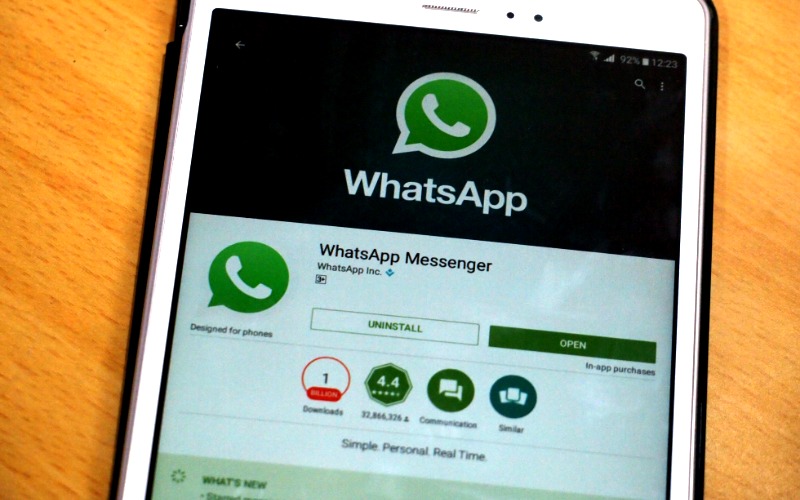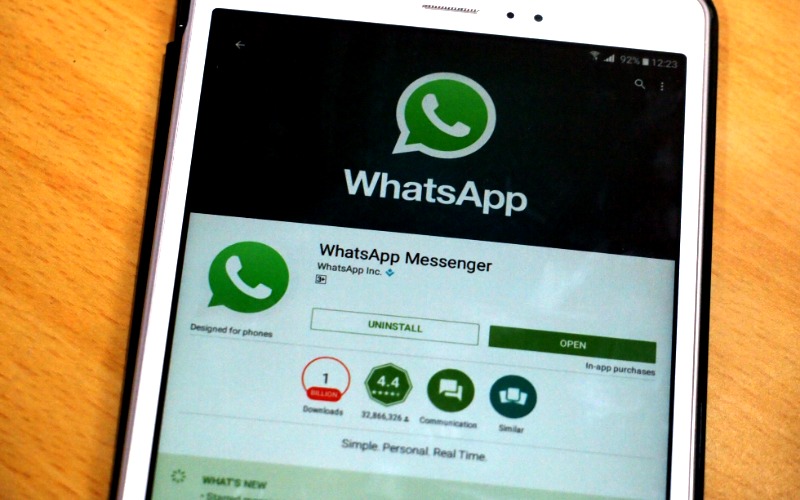 Get Notified When Someone Mentions You in a Group (even Muted Groups)
This feature gets some mixed responses, for some people, it's an annoying thing as they will still get notifications even when it comes from a muted Group.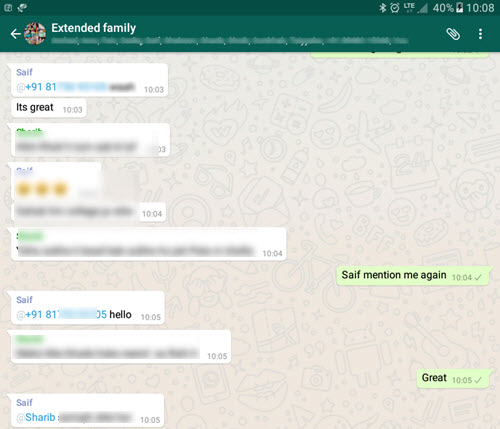 But I am actually happy with it since I have joined a lot of groups with a lot of people in them. And I've kept them muted because I don;t want to be a part of  every conversation n that happens there.
And I can still participate whenever I am mentioned.
SO, I think this feature is pretty useful unless someone starts abusing it and starts tagging people like crazy, just the way they do it on Facebook.
To mention someone, just type @ and their name.
GIF Support, Get ready for the party
If you are not aware of GIF Images, these are a few seconds of moving images without any sound.
These are actually pretty fun to use. Facebook supports it and they have also put GIF support in the Facebook Messenger. Twitter and Google Plus, btw do you still use Google Plus?
GIFs are pretty cool for reacting to something, many people use it in place for Emojis. Because emojis are so 2010. 
Front Flash for Taking Brighter Selfies
So, this feature is available for everyone, there is actually no need for an actual Flash at the front of the phone.
What this feature does is, when you launch the front camera inside the app, it turns the entire screen to maximum bright (plain white) to give that soft light effect to the photos so that your face is captured in a little more light.
This is somewhat similar to what Apple brought with their iPhone 6S launch.
I've tried this feature but didn;t do much for me face. But still, a good attempt to keep their users entertained with fancy features like these.
Apart from these, there are many other small features that have been added to WhatsApp. Like the ability to Quote previous messages by a Long press and then selecting the ⤺ arrow from the top ribbon.
The WhatsApp app also shows you when the WhatsApp Web is active. Which helps you keep a check on the access.