Xiaomi introduced their new line of products, the smart TVs in India about a fortnight ago, they started with the 55-inch smart TV that was launched along with the Redmi Note 5 and Redmi Note 5 Pro. The Smart TV was priced at Rs 39,999/-.
They have brought two more smart TVs in different sizes which fall in different price segments.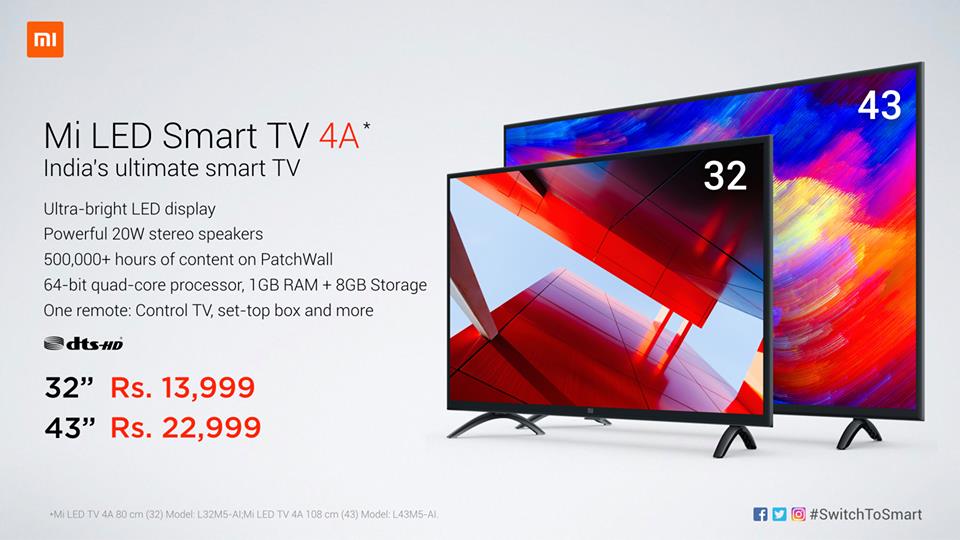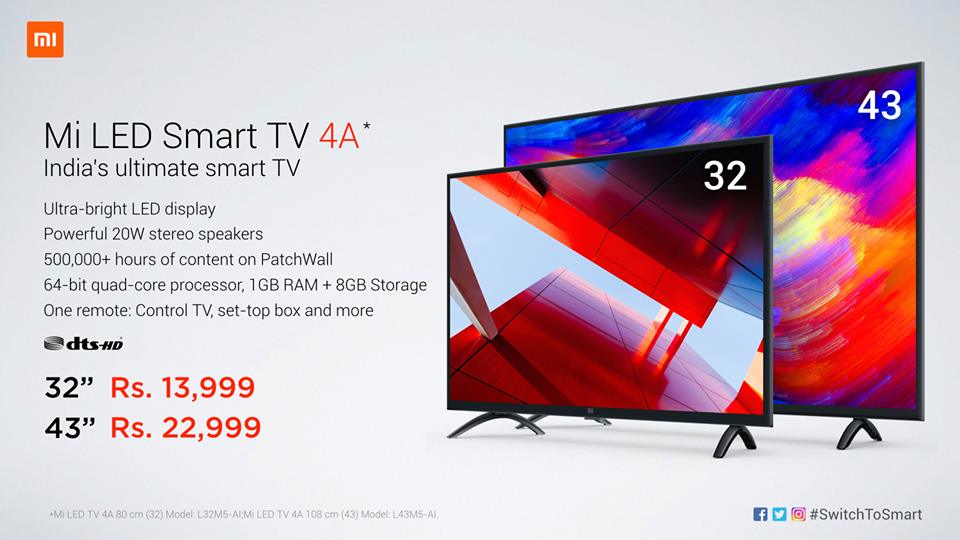 The 43 inch smart TV that is priced at Rs 22,999, and the 32 inch smart TV is priced at Rs 13,999 which is quite a competitive price for Smart TVs  in the Indian market.
And just like their big brother, the 55 inch Smart TV, the other two variants also have got the PatchWall feature, which has been billed especially for the Indian smart TV is where the DTH services have been embedded into the TV so that you only need one remote for your smart TV, that consists of only 11 buttons.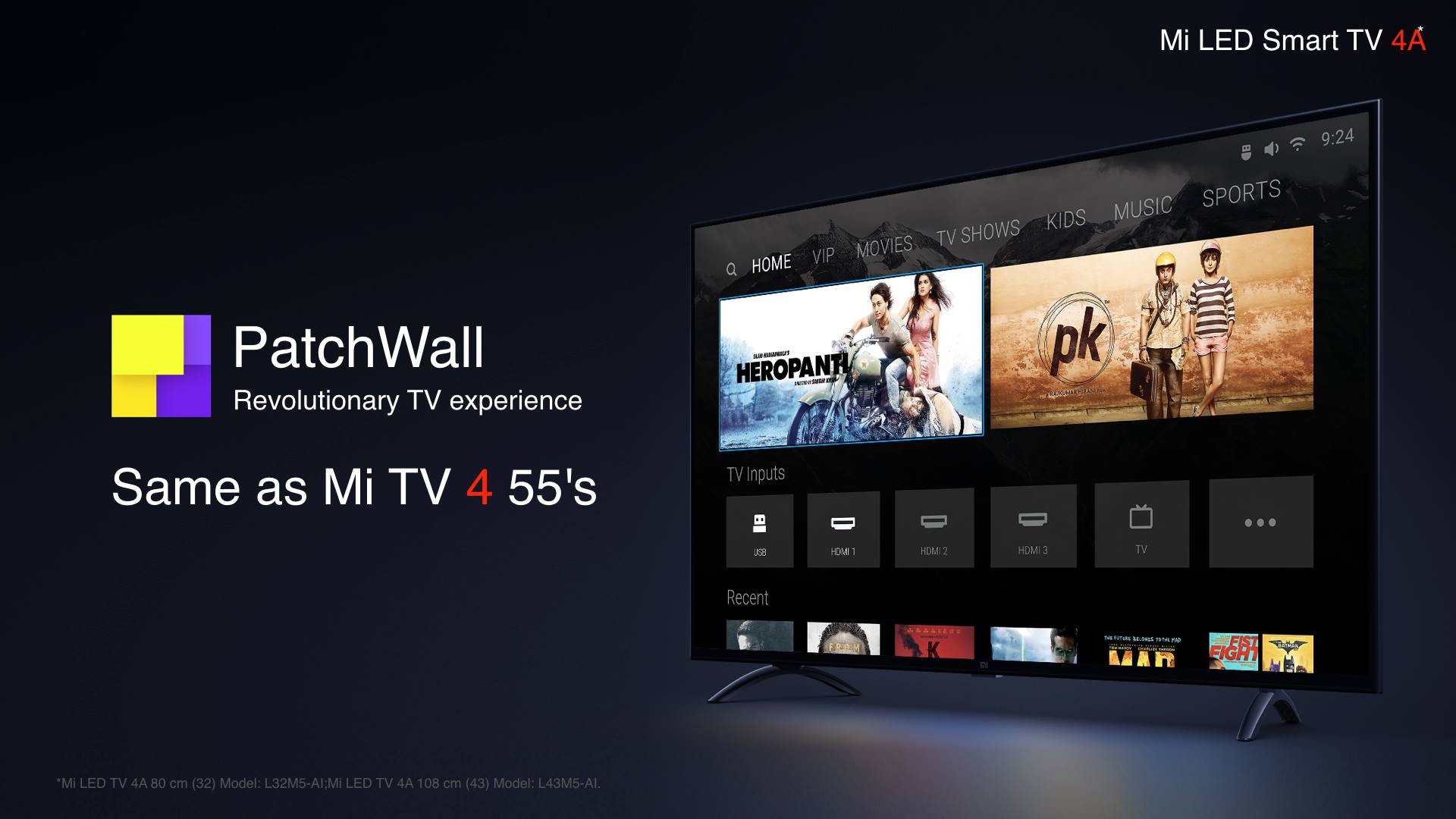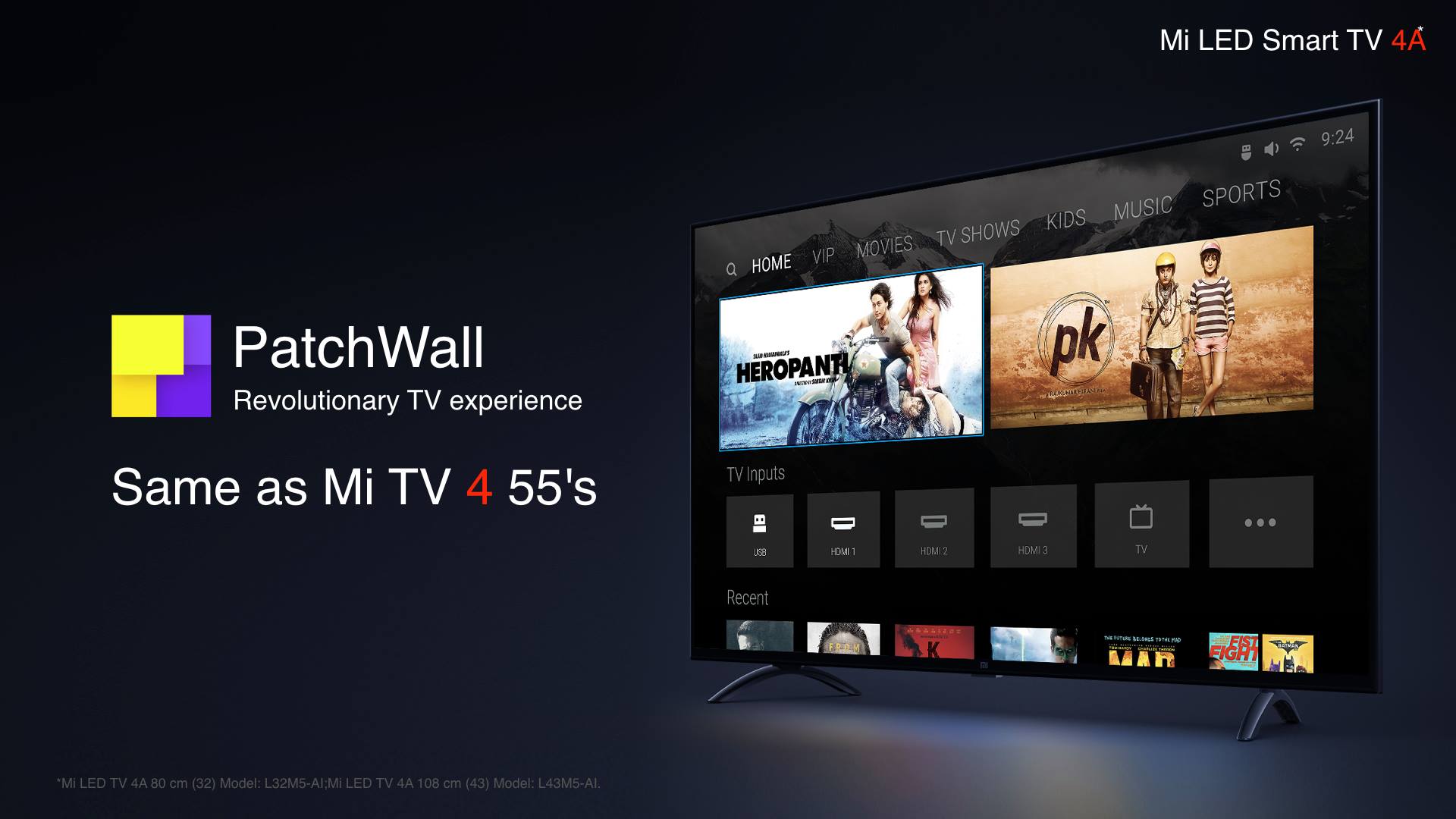 Now it's not the only thing that is worth mentioning the smart TV is also slim in fact it is slimmer than the smartphone in your pocket, (the 55inch Smart TV which is 4.99mm thick at its thinnest point)
Show me has added a good number of slots to the TV,  it has 3 HDMI ports 3 USB ports and Ethernet port, a Headphone Jack and an Antenna port, in case if you are interested in watching Doordarshan.
The TVs are built on 64 bit Quad Core Processor with 1GB of RAM and 8 GB of Storage which is quite enough for installing Apps on the TV since the TV OS is based on Android.
Xiaomi has been operating in India from last 3 years and it is now slowly bringing the other products from the catalogue to India they are still so many left to be brought to the country and we hope that they bring that soon because the line of products is quite awesome.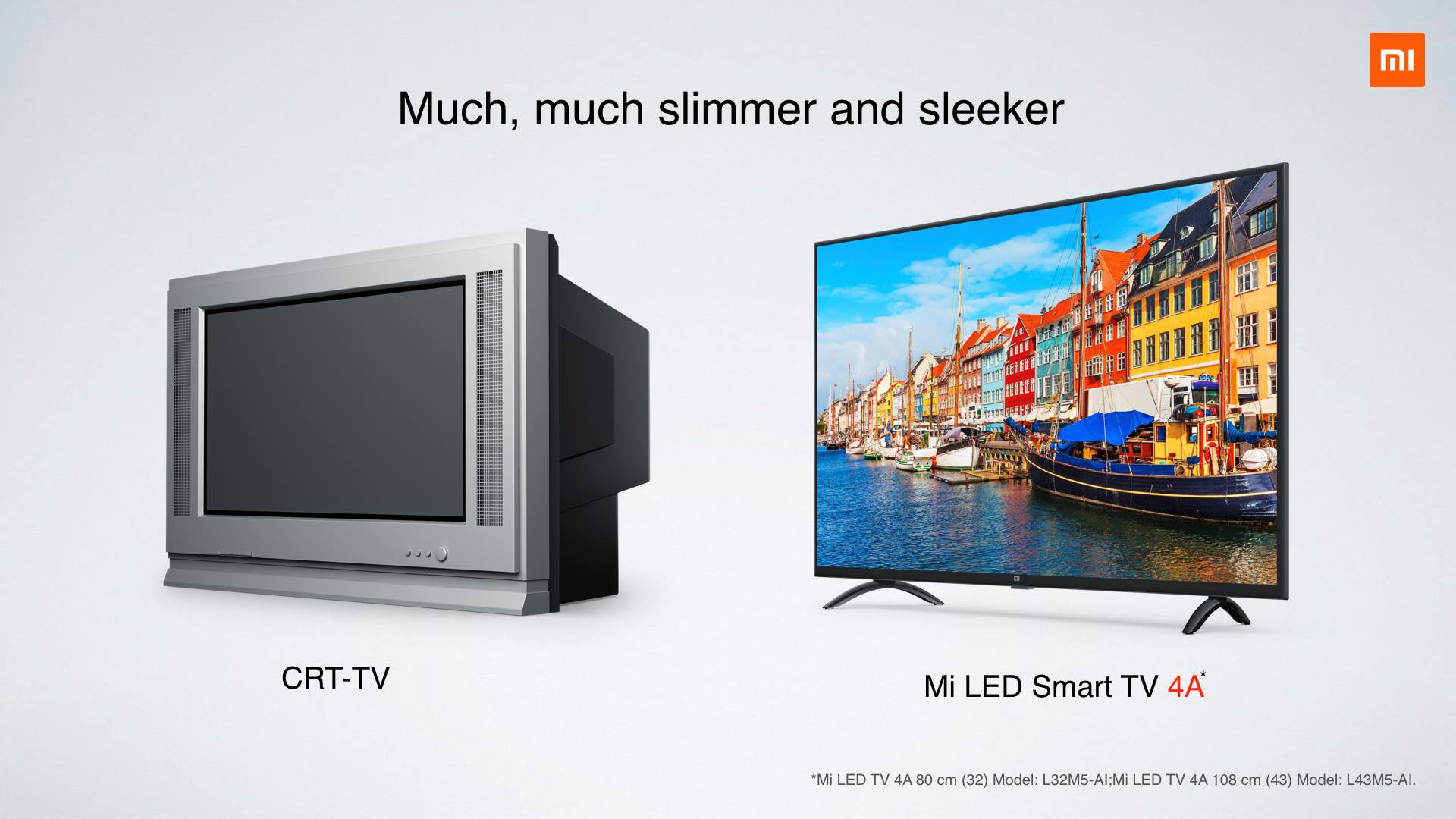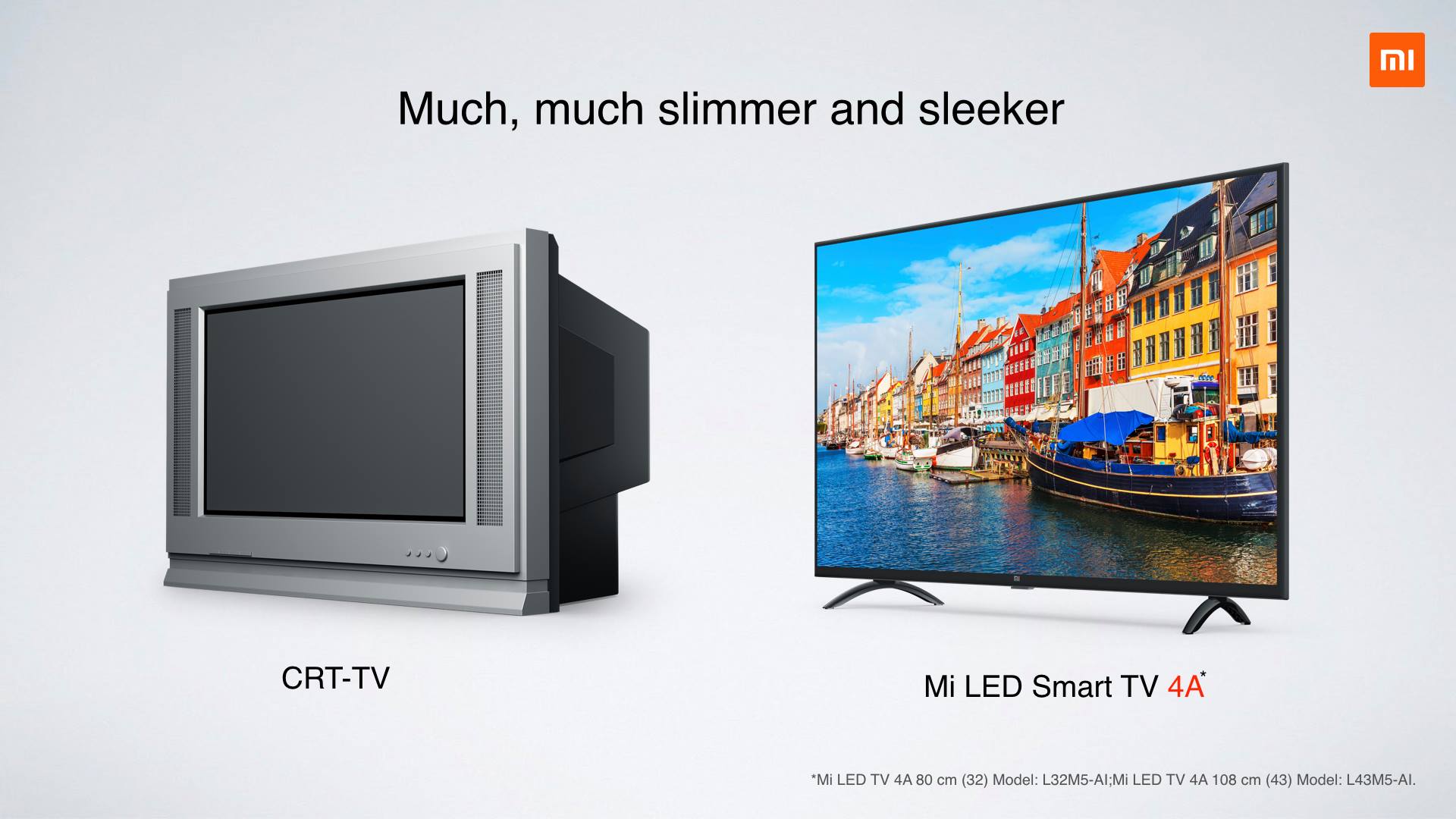 The smart TV will be available exclusively on Flipkart, Mi Store and Mi Home (the offline stores in selected cities)
Initially, the Smart TVs are being sold in Flash Sales so it might get difficult to buy them As conveniently as you would buy any other Smart TV
But hopefully, this too is going to change as Xiaomi has pledged to open more Offline Stores in India in the year 2018. I live in Lucknow and I'm hoping that show me coupons at least one store, here in Lucknow.
Details for the next flash sales will be available on the respective websites in for more information you can keep me reading Techtippr.
Check out this article that talks about 5 best products from show me that are still not available in India and we hope that show me works on to bring these products to the Indian market.