So, the phone of your dreams is finally here, the Xiaomi Mi 6, which was just launched internationally, will make it's way to India pretty soon.
It's a huge improvement on the previous Mi 5 that was launched last year, it's so that that
we dared to compare it with Samsung Galaxy S8
, the phone that's more than double the price of Mi 6, and Samsung may have an advertising budget of more than the total yearly revenue of Xiaomi. But Xiaomi has proved they offer value to the money products.
Xioami phones have carved a place for themselves in the market, even though they are not promoting their products like crazy, they managed to generate over a billion dollars in sales in India last year.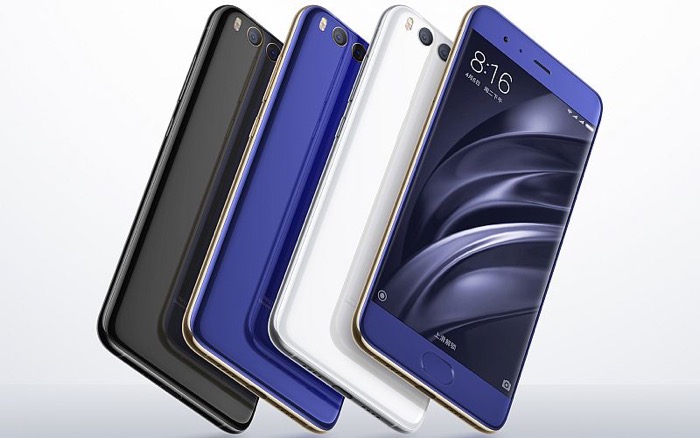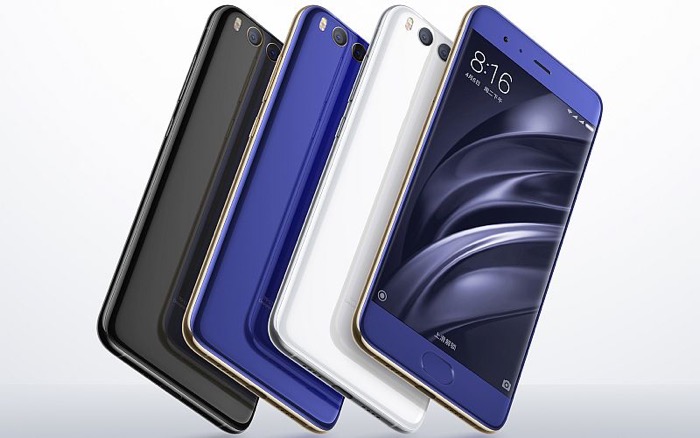 Well, let's keep the business sales figures for a separate post, and let's just talk about their newly launched Mi 6. The phone looks beautiful and way prettier than any phone from Xiaomi. Will have to wait for a few weeks to get our hands on it to actually see how it feels in the hands but for now,
Let's talk Specs
[su_table]
| | | |
| --- | --- | --- |
| Xiaomi Flagships | Xiaomi Mi5 | Xiaomi Mi6 |
| Screen Display | 5.15 Inches | 5.15 Inches |
| Screen Resolution | 1080×1920 | 1080×1920 |
| Battery | 3000mAh | 3350mAh |
| Internal Storage | 32GB/64GB/128GB | 64GB/128GB |
| RAM | 3GB/4GB | 6GB |
| Camera | 4MP Front / 16MP Primary | 8Mp Front / 2x12MP Primary (Dual) |
| CPU / Chipset | 1.4 Quad Core / Snapdragon 820 | 2.4 Octa Core / Snapdragon 835 |
| Headphone Jack | Yes | No |
[/su_table]
The phone is similar to the Mi 5 in size, which is it's still 5.15-inch smartphone with Full HD screen (1080×1920)
Apart from the size, almost every corner is fresh, from Camera to the Battery department.
Xiaomi gets 350mAh more since the Mi 6 has 3350mAh Battery compared to the 3000mAh in Mi 5.
The RAM has also doubled in size and has gone from 3GB to 6GB. Mi 5 came in three variants with base one having 32GB Storage while Mi 6 has also 3 variants but the base one gets 64GB of Internal Storage.
Talking about the Camera, Mi 5 had a 16MP Primary Camera and a 4MP front camera, Xiaomi makes sure your selfies are crisp and clear so it upped the front camera from 4MP to 8MP in Mi 6.
While it reduced the Primary Camera from 16MP to 12MP, it managed to fit 2 Cameras at the back, which is kids of a new trend in Smartphone industry, to click pictures with DSLR-like quality where the background is blurred a little.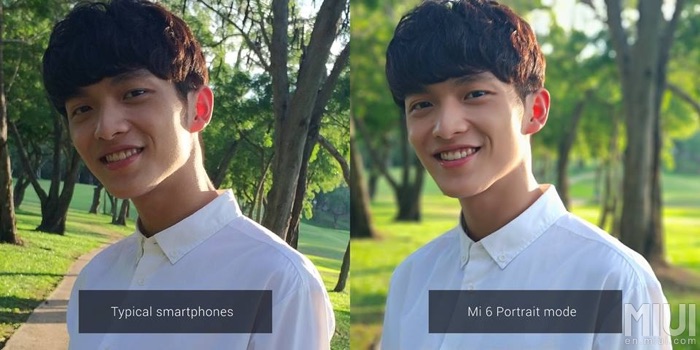 So you can see almost everything has been improved, Xiaomi has adopted the trends from the industry by adding an extra Camera at the back and removing the 3.5mm jack which confirms Xiaomi's dedication to copy Apple to the core.
Thankfully it didn't copy Samsung Galaxy S8's bold step of putting the Fingerprint sensor in an uncomfortable position at the back.
The Xiaomi Mi 6 will be launched in India soon and will be priced in a range that will be affordable for many who just dream to own a phone which is this high on the specs sheet and offers beautiful built.
Xioami Mi 6 indeed an affordable dream phone for many.