The third generation of xiaomi phablet, the Mi Max 3 is finally launched in China when we finally know how it looks in what respects and how much it is going to be sold for. to know more, continue reading the article.
What we don't know currently is, when it will be available in India but pretty soon, maybe soon.
We had already created a page about Xiaomi MI Max 3, where we put all the information that was being leaked before it was launched in.
Now, when it is launched, we thought of writing a separate article telling you about more which is now official.
Xiaomi Mi Max is a 5.9-inch display, the credit goes to the 16:9 aspect ratio, So from 6.44 inch to 6.99 inches with the same footprint.
Xiaomi MI Max 3 is launched in two different variants, one is 4GB RAM with 64GB of storage, which is priced at around 1699 Yuan and there is another variant in that is 6GB RAM with 128 GB of internal storage and price at around 1999 Yuan.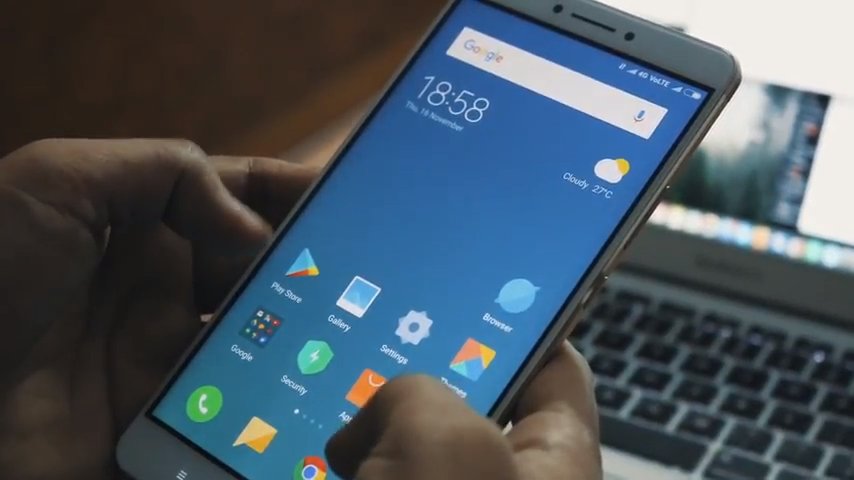 The 18:8 aspect ratio gives it a resolution of 2160x 1080 pixels. The display of the phone has got 2.5D curved glass.
There was no much of a difference between the original Mi Max and the Mi Max 2, which made all the fans wait for this 3rd Generation of the Mi Max so eagerly.
There have been quite a lot of improvements in the MI Max 3 in comparison to the MI Max 2. There is is a completely new screen ratio with a new resolution, which is also a little bigger.
The internal storage on the base variant has been doubled from 32GB to 64GB and the higher variant has now got 128 GB of storage. Maybe xiaomi will launch but 3GB Ram and 32GB internal storage variant but it is not certain.
Like other premium Smartphones from xiaomi the MI Max 3 also gets a dual camera setup with 12-megapixel primary sensor and 5-megapixel secondary sensor. And an 8-megapixel selfie camera.
The cameras are equipped with AI features, which is another trend of 2018.
The Phablet is backed by a humongous 5500mAh battery which has Qualcomm quick charge 3.0 support as well.
The smartphone also comes with parallel charging which means it can also be used as a power bank to charge other phones if you have the required cable.
There was another rumor that MI Max 3 would be powered by Snapdragon 710 processor, which is a new processor that was launched just a few weeks ago, but sadly it is false because the phone is powered by Snapdragon 636.
Smartphone has just launched and will be available in stores in a few days, maybe after 23rd July.
Although there is no news of it coming to India my home country that I would eagerly wait for this based to be launched in India soon, hope this happens before October since Xiaomi usually launches their product in India 3 months after it launches in their home market that is China.