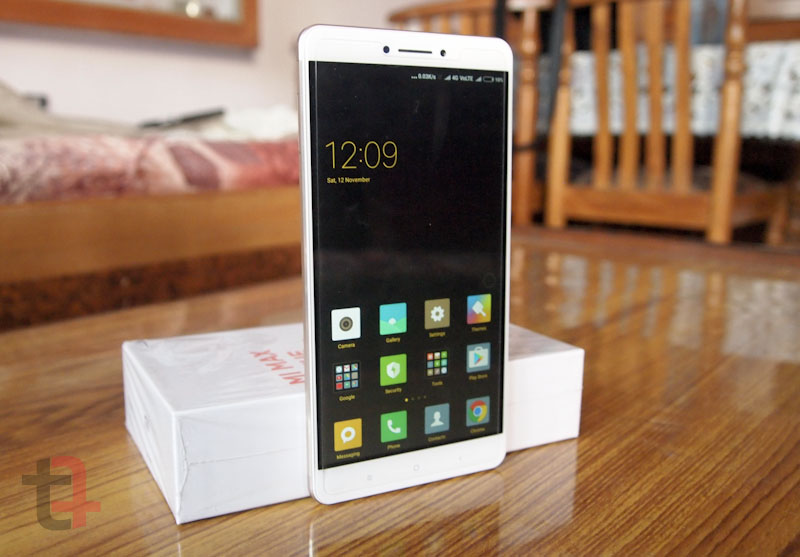 Xiaomi launched Mi Max in the first quarter of 2016, introduced it in India after over six months but the availability of this Phablet was pretty much on and off, I bought it a few weeks ago and have been using it as my daily driver from last few weeks.
I think I've used it enough to qualify for writing a review of this huge 6.44-inch smartphone cum tablet.
The Form Factor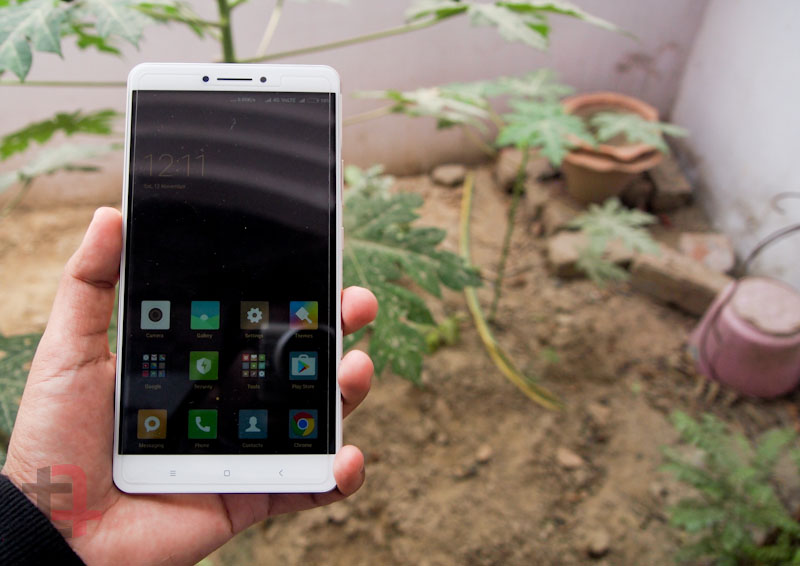 I've got to honest here, when I held it in my hands for the first time, my heart sank. I knew it was a big phone but didn't expect to be such this huge.
Mi Phones are available online, which means you can't tell how it looks or feels in the hand unless you order it and get it delivered.
This is where these reviews come in handy, as they share personal experiences of a fellow human being.
I had read a couple of reviews of Xiaomi Mi Max on the web, but the reason I had the 'courage' to buy it because I was already using a Tablet PC as my primary Computing Device from last one year, and it worked pretty high for me.
There is just one issue with my Tablet PC / Mobile Phone, and I always had to carry a bag or keep it in the hands all the time.
This was one tradeoff for having access to a bigger screen internet enabled a device which would make me more productive.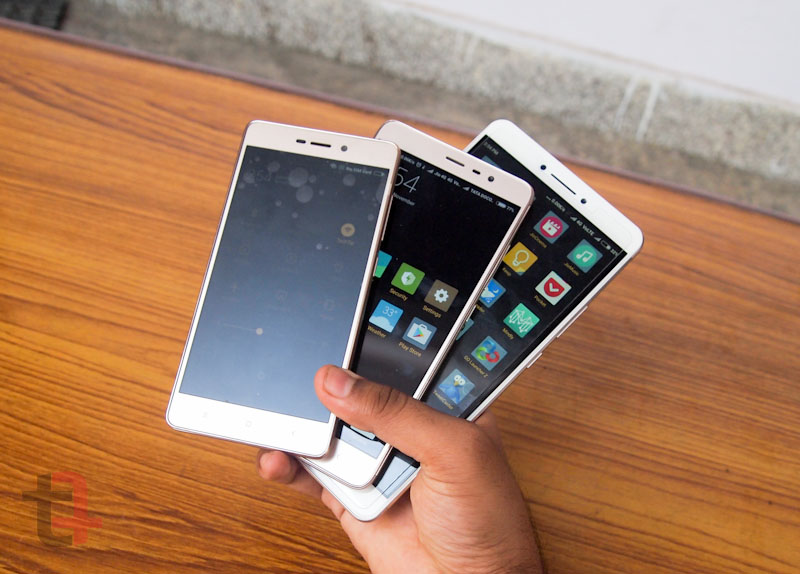 Mi Max was the best choice since it was the most prominent phone in the market and could fit into a pocket. Which would mean a perfect world for me?
It looks more like a Mobile than a Tablet PC because it is a Mobile with a bigger screen.
If you keep this beside Xiaomi's popular Redmi Note 3, the Mi Max feels like Redmi Note 3 on steroids.
Built Quality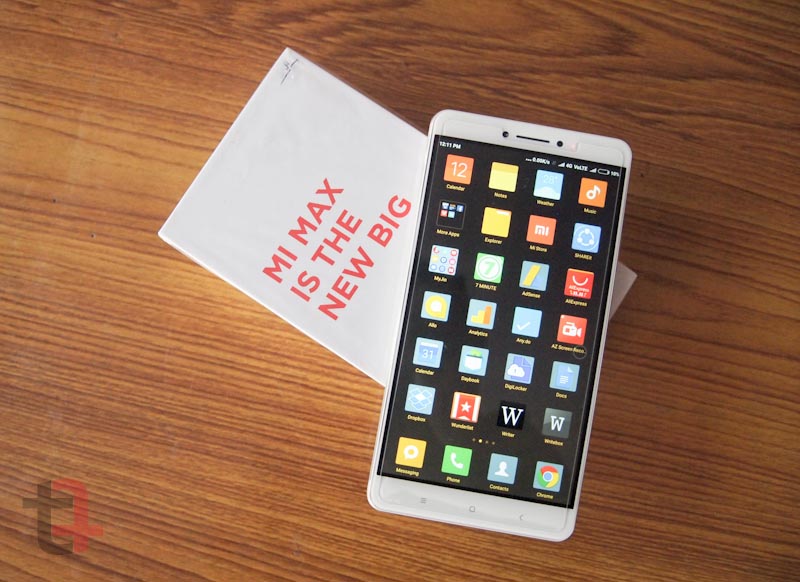 Xiaomi has made its name for providing quality products at reasonable prices, and Rs 14,999/- is a fair price to pay, so the quality you would expect from Xiaomi is what you get with the Mi Max.
You can easily categorize Xiaomi's quality of products with their product names. Like the Mobile phones in the Redmi series, are budget-oriented phones, and the Mobile phones in the Mi Series are its premium phones.
Even though Mi Max looks almost exactly like the Redmi Note 3, it has been kept in the premium phones category by giving it a Mi tag.
I like the design, but I am not impressed with it, rather than making it look like a bigger screen Redmi Note 3, they should have given it different looks, I would have appreciated that.
But I did find some Cases that would give it a style it deserves.
Screen and Display
The phone is big, so the screen is bigger than normal phones. The 6.44-inch screen puts even the bigger devices like Redmi Note 3 to shame.
Back in 2011, Samsung Carved a separate category of phones by introducing a 5.3-inch Smartphone, which was considered as a big phone that someone coined a term Phablet (Phone + Tablet) for it.
Now that 5.5-inch screen is a norm in Smartphones, Xiaomi is just reintroducing the Phablet category with a 6.44 inch Mi Max.
As I said at the start of this article, I got intimidated by the sheer size of these phones, but over the few weeks of its usage, I have grown accustomed to the bigger screen.
Watching Videos on Mi Max in Landscape mode is a pretty fantastic experience. I love it and watch more videos just because it feels great to watch it on this big screen.
Since Amazon Prime Video has launched and Reliance Jio is still providing Free 4G Internet for the next three months, I don't see myself quit watching videos on this device.
Apart from Watching videos, the bigger screen helps read long-form articles or books. I haven't done it much since all of my free time is spent watching videos, thanks to the big screen, but I see it as a great reading device that also fits in the pocket of your pant.
My 8 inch Samsung Galaxy Tab is more significant than 6.44 inch Mi Max, but the display on Mi Max with a pixel density of 342ppi makes watching videos more enjoyable.
If you are someone who would use this device to consume content, that is, browsing Facebook, Whatsapp, Watching videos, reading books and playing games, this device gives an amazing experience.
Performance & Battery Life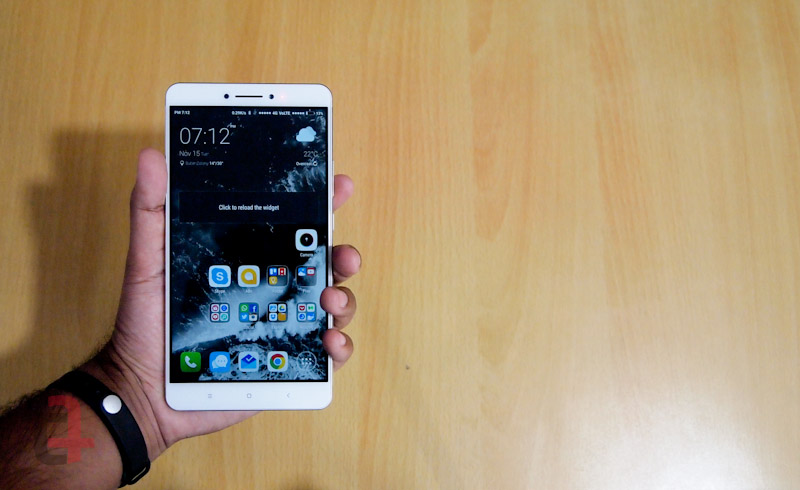 The performance of a smartphone and its battery life are the most important things I look for in a phone. Because of the built quality, screen quality, and design is the second factor for buying a smartphone.
Mi Max has a Snapdragon 650 with Hexa-Core processor, the Rs 14999/- version has a 3GB RAM and 32GB Internal Memory.
I didn't find any other phones in this price range that offered similar specs. Mi Max has no competition in this price range, at least right now.
3GB RAM is quite enough to make Mi Max run smoothly. I find 800-900MB RAM Free at any given time when there are a couple of apps running in the background.
I am not a fan of Geekbench scores to decide the performance of a phone, but they still provide some stats for people to make a decision. So here they are.
Talking about the battery, Mi Max has an enormous battery of 4850mAh, this is huge and had become many reasons to continue using this phone as my primary device.
My Samsung Galaxy Tab had a 4050mAh battery, and I used to love how my device used to stay alive for two days without a charge. And the Mi Max has 800 more mAh than so it makes me, even more, happier.
With 800 more mAh, I am still getting two days of power on Mi Max, but I am also watching more videos on this device.
I am now addicted to getting a screen on time of around 10 hours, and I think I am going to have a lot of battery trouble once I move to a normal 5.5 inch or 5-inch phone with less battery.
I wish that we can get a technology that can get us unlimited battery life on our phones before my Mi Max becomes obsolete, it's a dream that will soon be a reality, but till then, I am happy with Mi Max battery life.
Camera (Videos and Still)
You know that you have to make some compromises when you look for the best phones as there is nothing called a perfect phone.
Well, for Mi Max, that compromise is the Camera. That doesn't mean the Camera of Mi Max is not usable; in fact, it can pull some decent shots if you know how to make use of lights and angles. But if you are looking for a phone with a great camera, this is not your best bet.
Xiaomi has worked hard to offer a great camera in Mi Max, and it will be okay for most people who use their phones to capture day to day lives.
The Primary Camera is 13MP while the front is 8MP with a beauty feature that makes me, not so pretty face, a pretty face. :-)
You can shoot videos in 4K, although the phone has just Full HD Display, I appreciate the feature, even if it means the phone will max out its memory in just a few minutes of 4K video. Mi Max Prime (128GB Internal Storage) should be your pick if you are into 4K videos, but then you will have to shell out Rs 5000 Extra.
I initially had some issue with Capturing Videos, when 'Okay Google' voice assistant is set on 'Always On' it kept the microphone busy all the time, so the Videos could not be captured because the microphone was busy all the time. The instant solution was to disable 'Always On' but this was fixed with an update, and all is good now.
Software
It's an Android-based phone like a million other phones, but Xiaomi used a custom ROM for their phones with under the name of MIUI.
Mi Max runs on MIUI 7.0 based on Android 6.0 (Marshmallow) and can be upgraded to MIUI 8, which I have done already. The MIUI 8 is said to have better memory and battery management. Both of which Mi Max has plenty.
Xiaomi is committed to bringing MIUI 9 based on Android 7.0 (Nougat) soon. The update will bring many features which will make the bigger screen of Mi Max more usable.
The feature I am looking forward to is the Split Screen feature which I used a lot in the Samsung Galaxy Tab A (Samsung Provides split-screen to some of their devices), now that Android 7.0 had split-screen as a built-in feature, I would enjoy it on my Mi Max as well.
You might be interested in reading my experience of using Samsung Galaxy Tab A as my primary device for over a year.
Conclusion
Xiaomi and some publications are calling it a Tablet that can fit into a pocket, but I do not agree with this.
While Mi Max is a great device, which has a more significant scene that is all great for entertainment, but I've used a Tablet PC as my primary device for a year, and I am now using Mi Max, I used these devices for creating content, doing work, like Emails, Light image, and video edits and posting on the Internet.
I can say that I was more efficient on Samsung Galaxy Tab A than the Mi Max, although the processor on Samsung Galaxy Tab A is less convincing. The Tablet PC gave more space on the screen to view more, write more and do more at a time while Mi Max makes things more significant, and doesn't offer more.
And for most of the things, bigger doesn't matter, more matters. So it is not a Tablet in your pocket, but it's close enough.
Buy it if you want a device to consume content, you will love it,
Buy it; if you want a device to create content that can also fit in your pocket, you won't regret it.
Remember what I said at the start of this article? My heart sank when I held it in my hands for the first time. I am happy that I chose to stick with it because it doesn't feel that large now.