It's a little odd that a Tech blog is reviewing a men's lifestyle product. But, the product is unique, because it is coming from a tech company, that has earned its name in a short time.
The company we are talking about is Xiaomi,  and the product we are reviewing is Xiaomi Mi Trimmer, which just got launched in India.
So, I had been using a men's beard trimmer from Philips for the last couple of years, and it suddenly stopped working, so it was time for me to get a new one.
It was the right time to buy the Xiaomi Mi Trimmer, and review it on the blog since the majority of our readers are male, who have got a beard trim.
I've found many tech sites reviewed this Mi Trimmer because it came from a Tech company.
And the reviews persuaded me to get one for myself.
I was pretty happy with my Philips trimmer, and I would have probably repurchased the same model if the Mi Trimmer wasn't talked about so much.
So let's see what Xiaomi has to offer in the men's grooming section and how the product performs.
What's in the box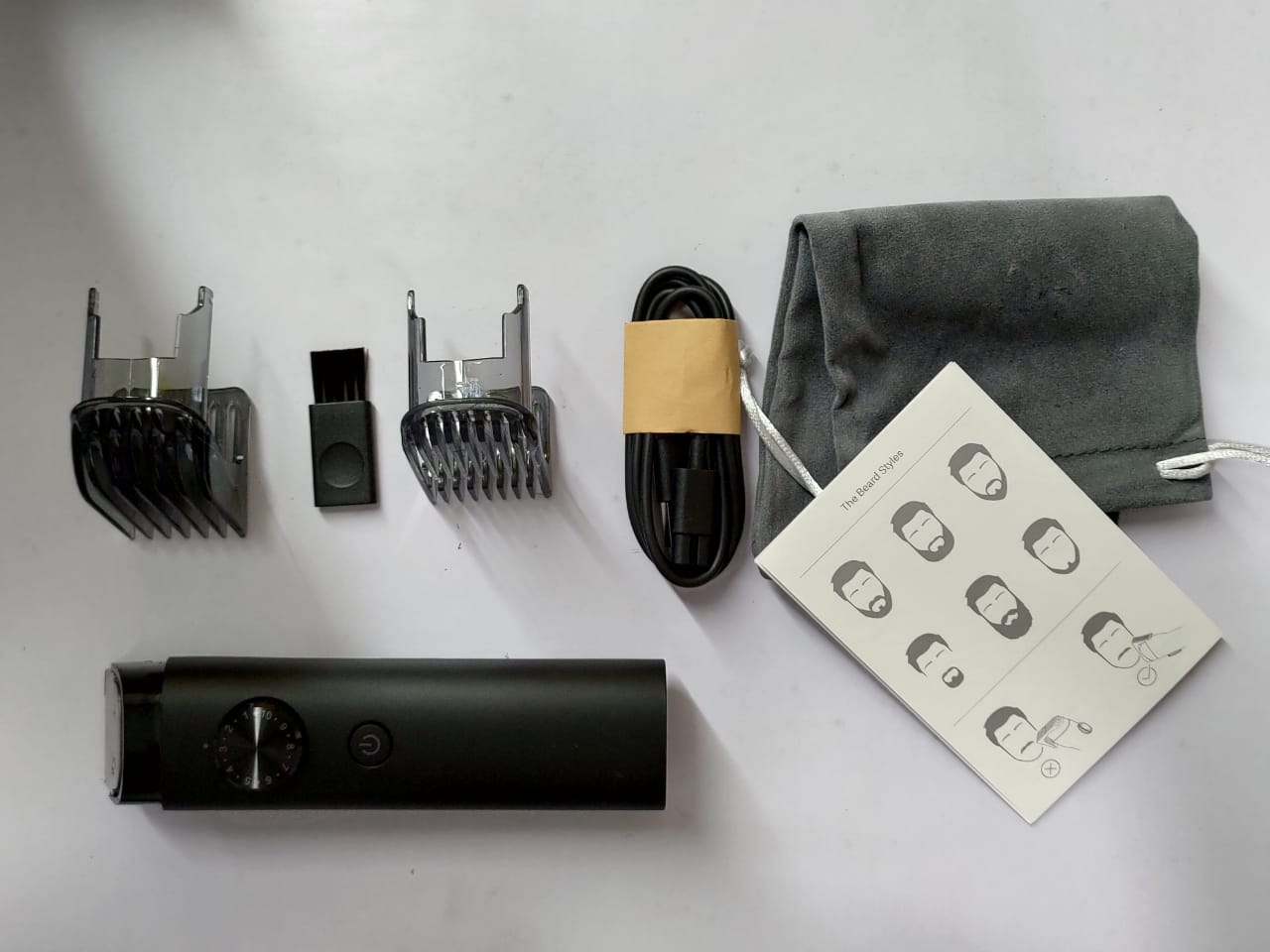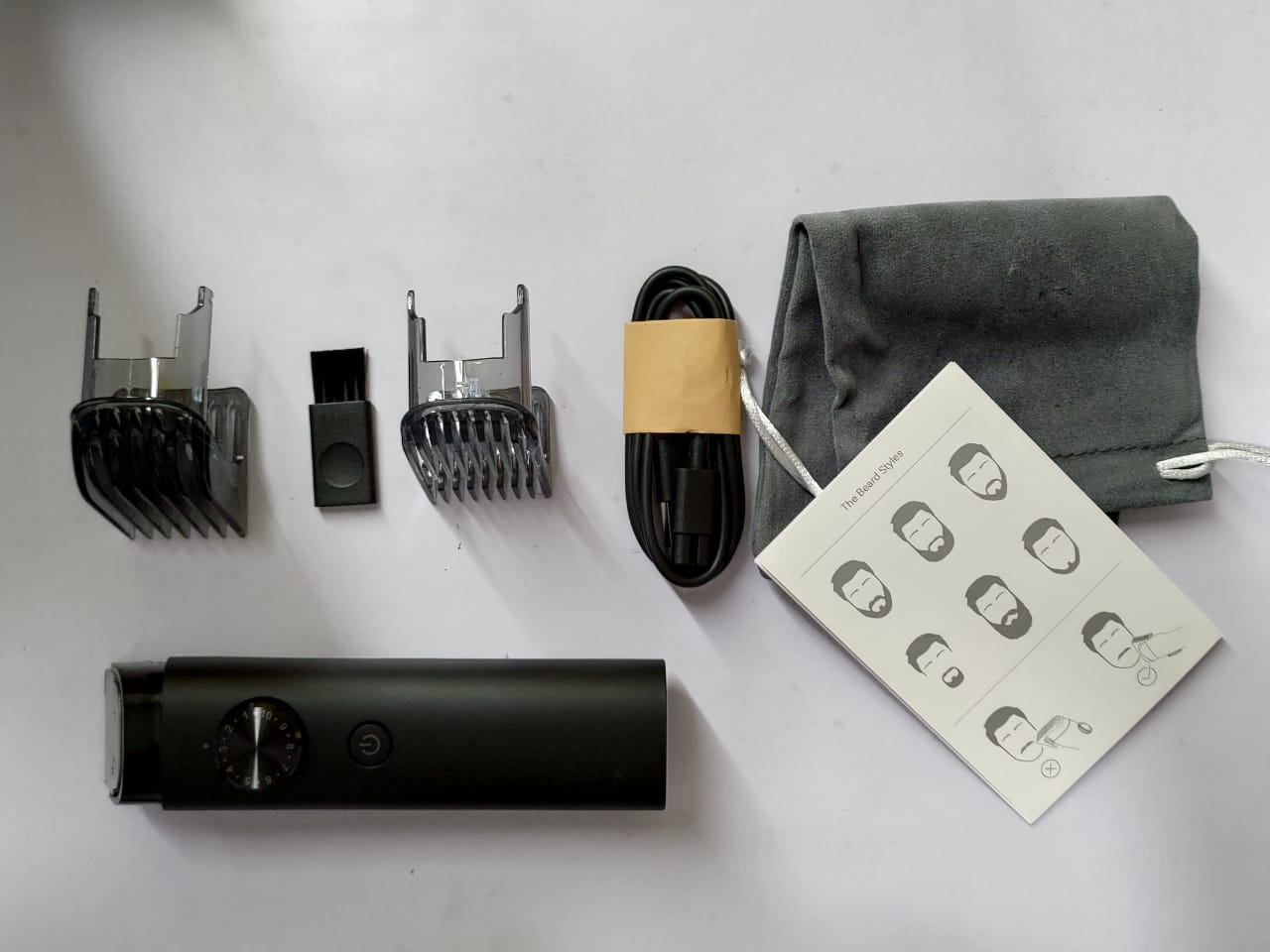 The box is pretty straight forward. You have the Mi Trimmer, and then you have two different sized combs. I am guessing the other one is for trimming long hairs.
There is a small brush to clean up the trimmer, there is a  manual booklet, a micro USB cable, and a carrying pouch for the Mi Trimmer.
The travel pouch honestly is pretty useful if you take your trimmer with you on Travels.
Design and Build quality
Just holding it for the first time, immediately feels that the product is high quality,  it does feel premium, especially for the price you pay.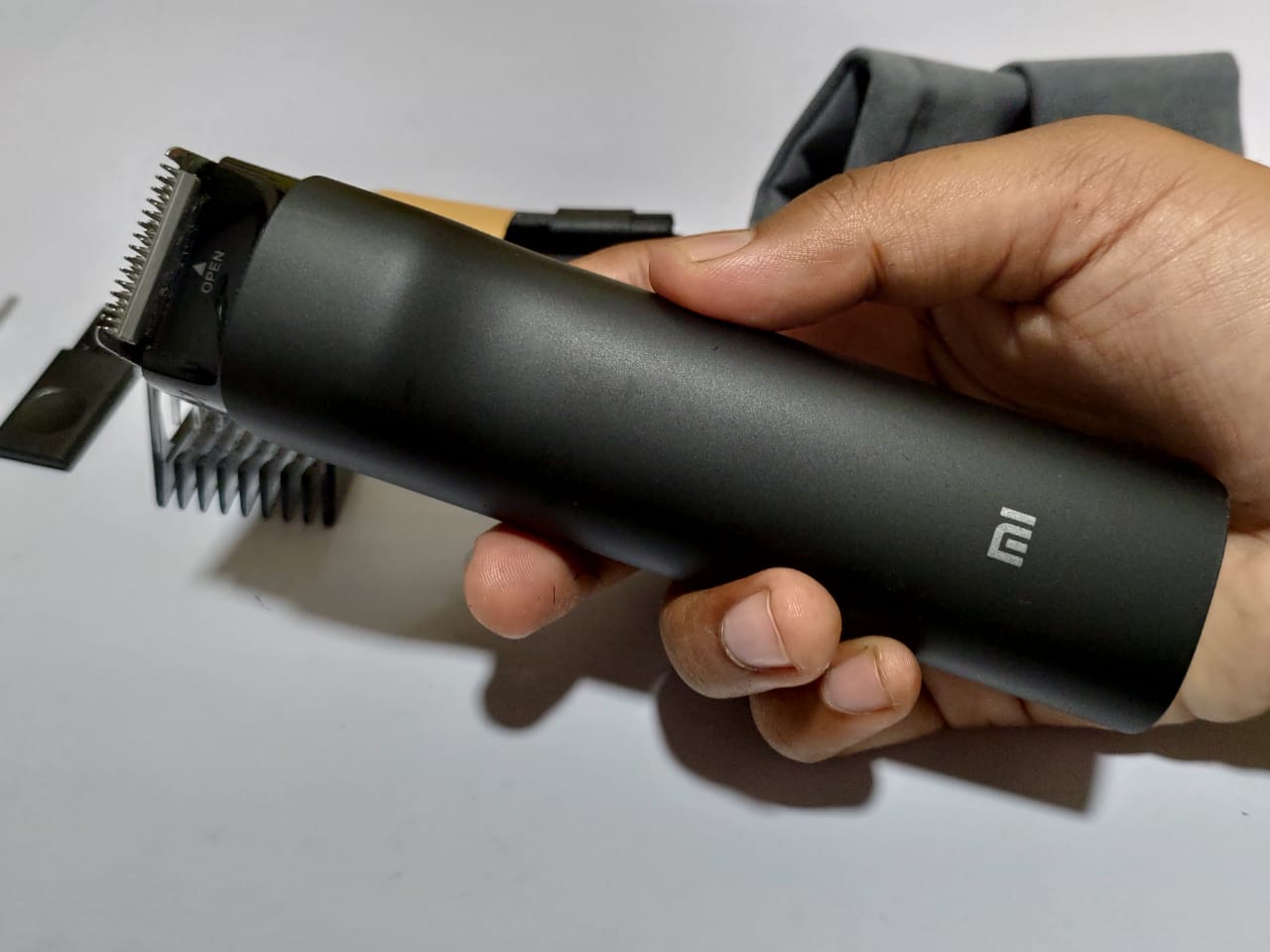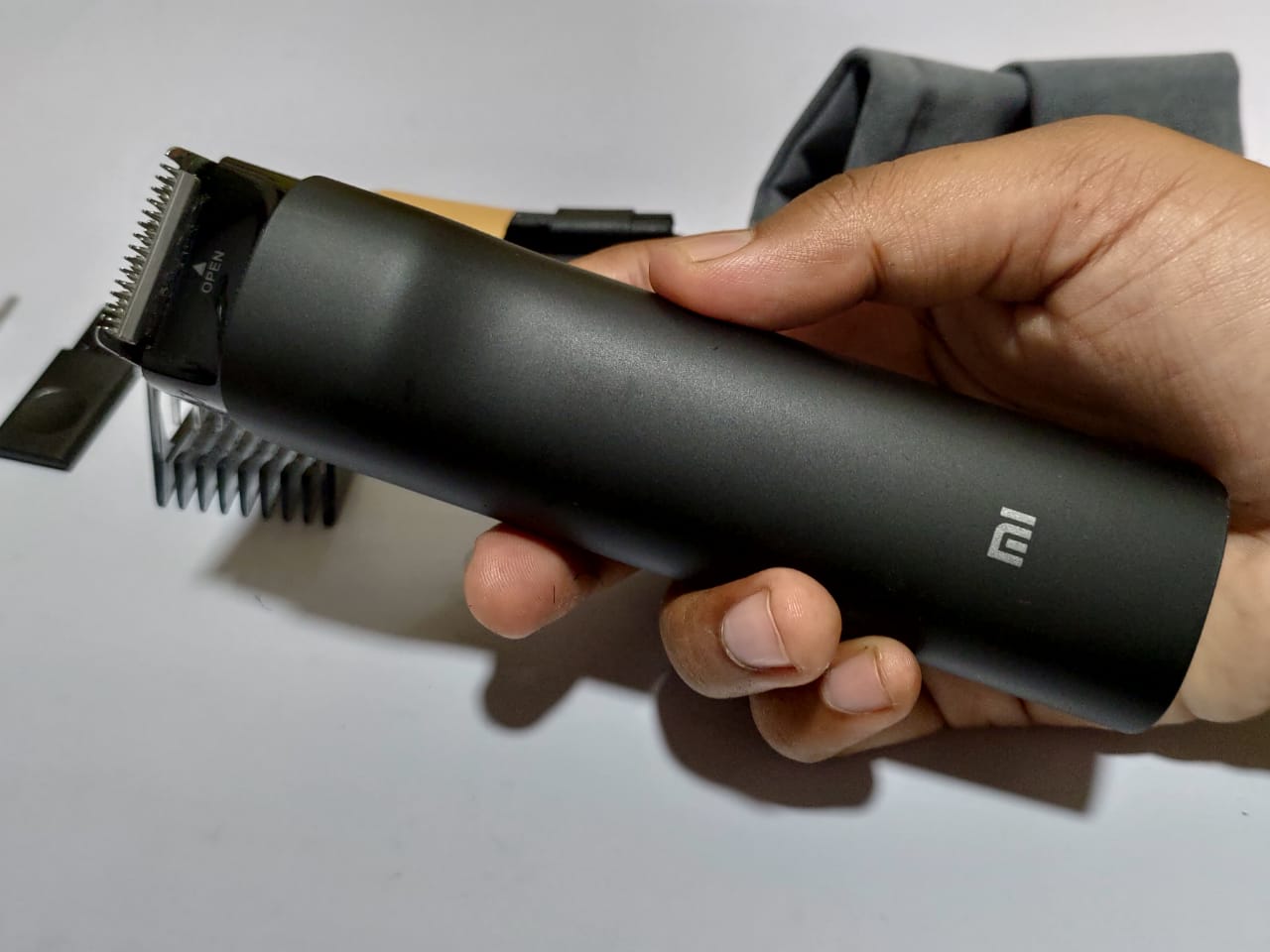 Mostly, all the trimmers work in the same manner,  it is the design of the trimmer that matters.
Xiaomi, being a tech company that focuses heavily on the design part,  they have done a great job at it.
The Mi trimmer looks pretty minimal with a rotating dial to give you around 40 different settings for the sizes for trimming your beard.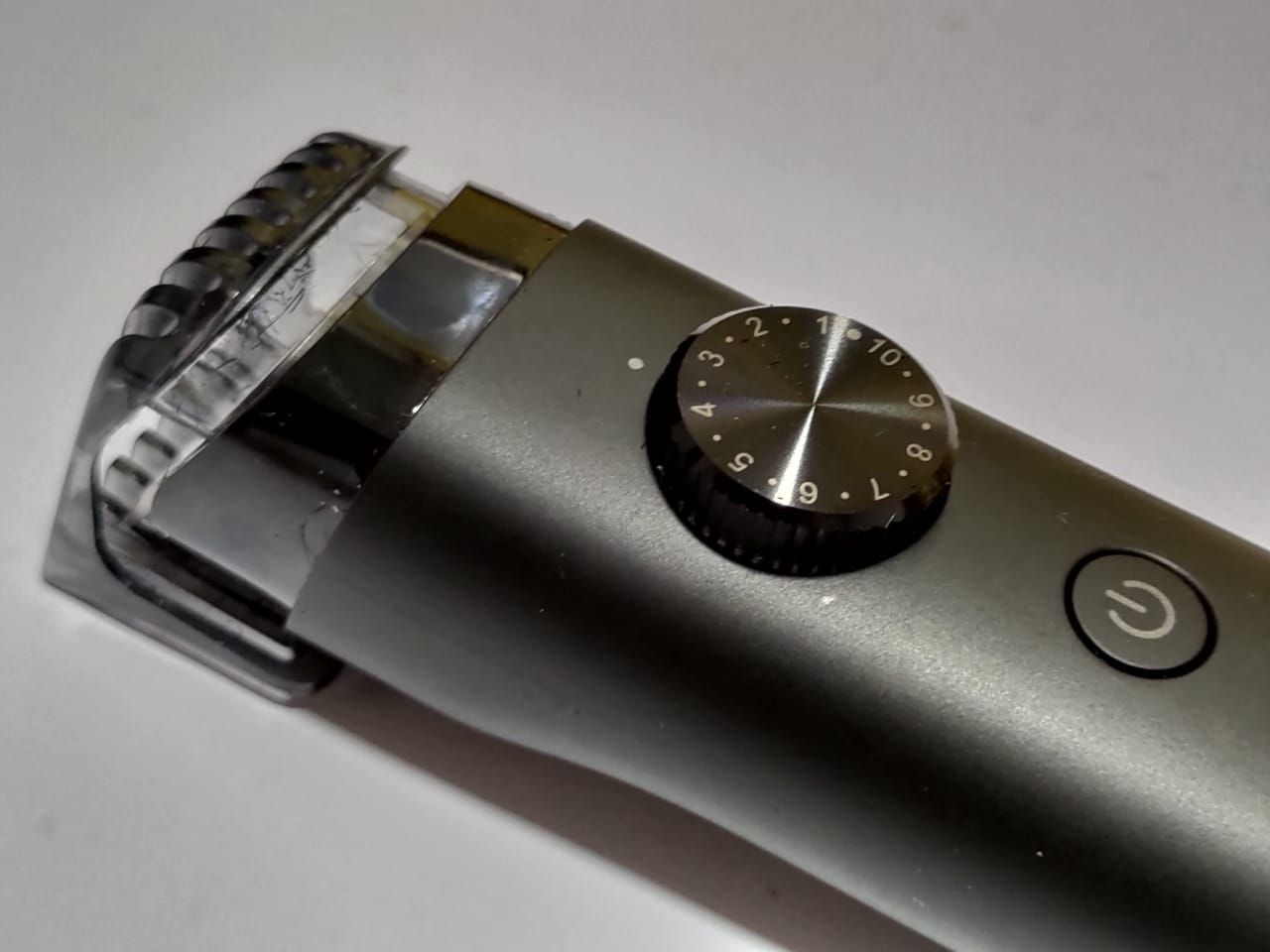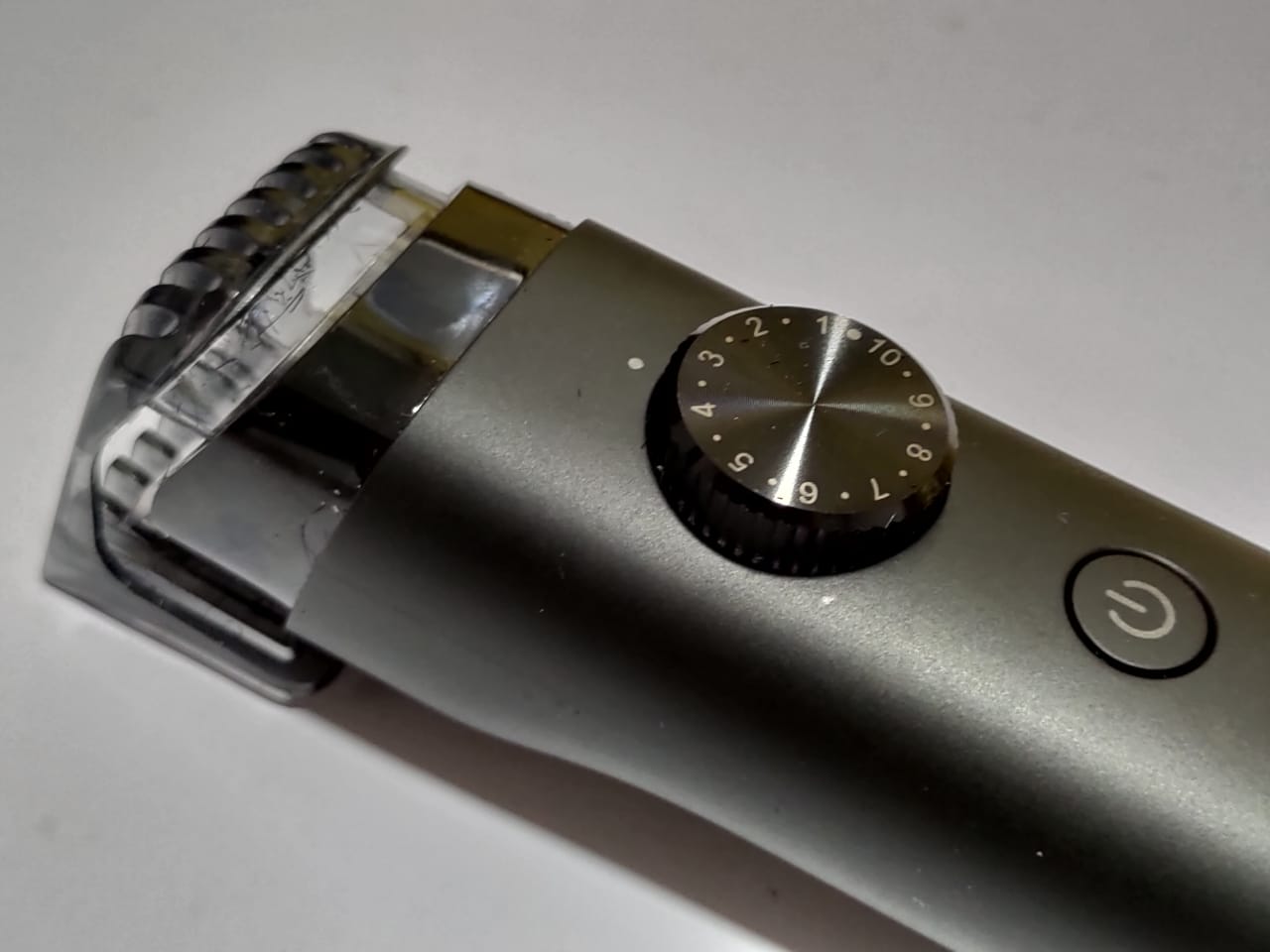 Along with that, there is a power button, which also has a safety lock if you long-press it for more than 3 seconds. It is pretty useful when you carry your trimmer with you on travels.
Also, it means no powering it on accidentally, if it gets into the hand of little ones in your home.
Specs and Features of Mi Trimmer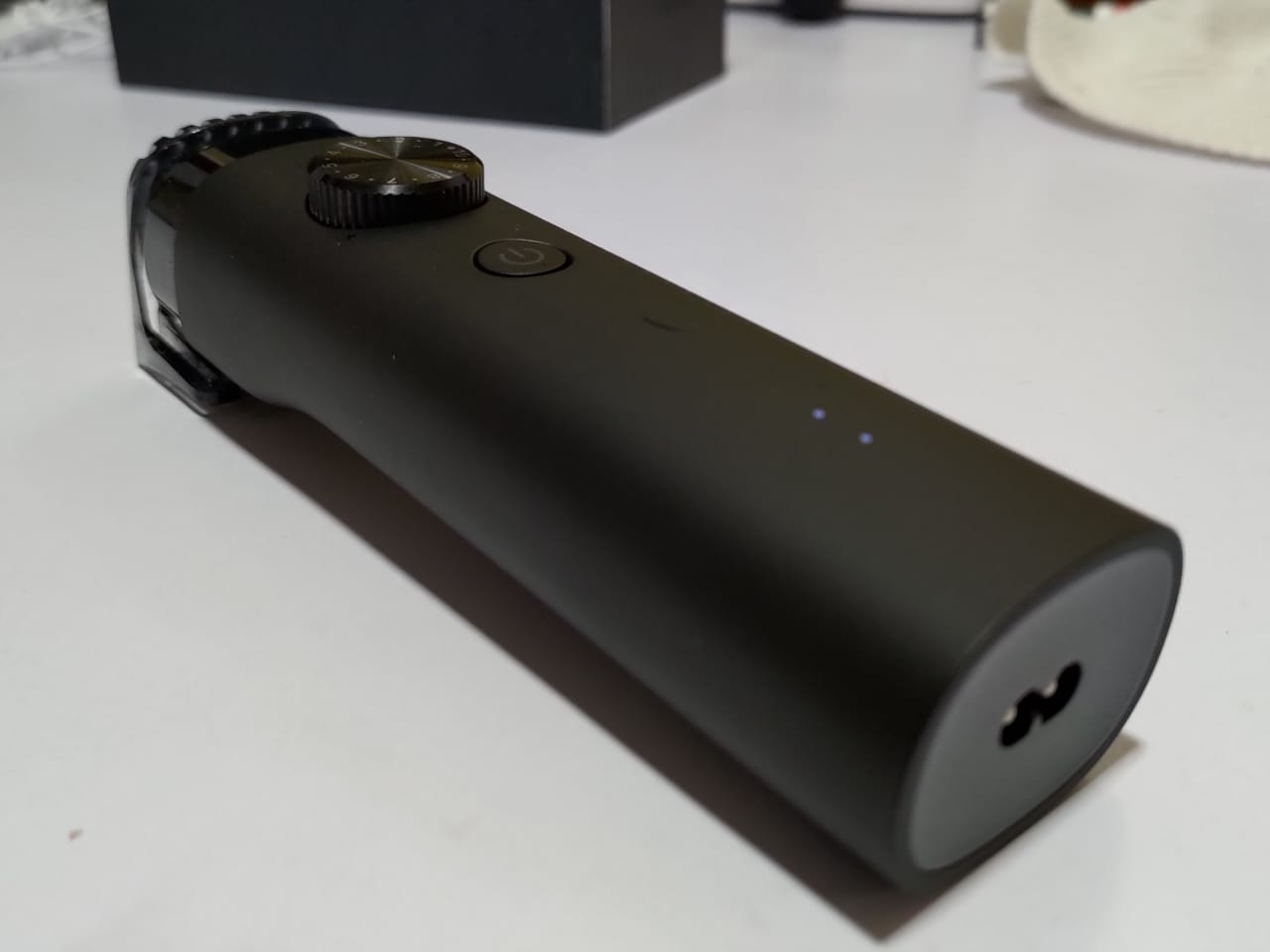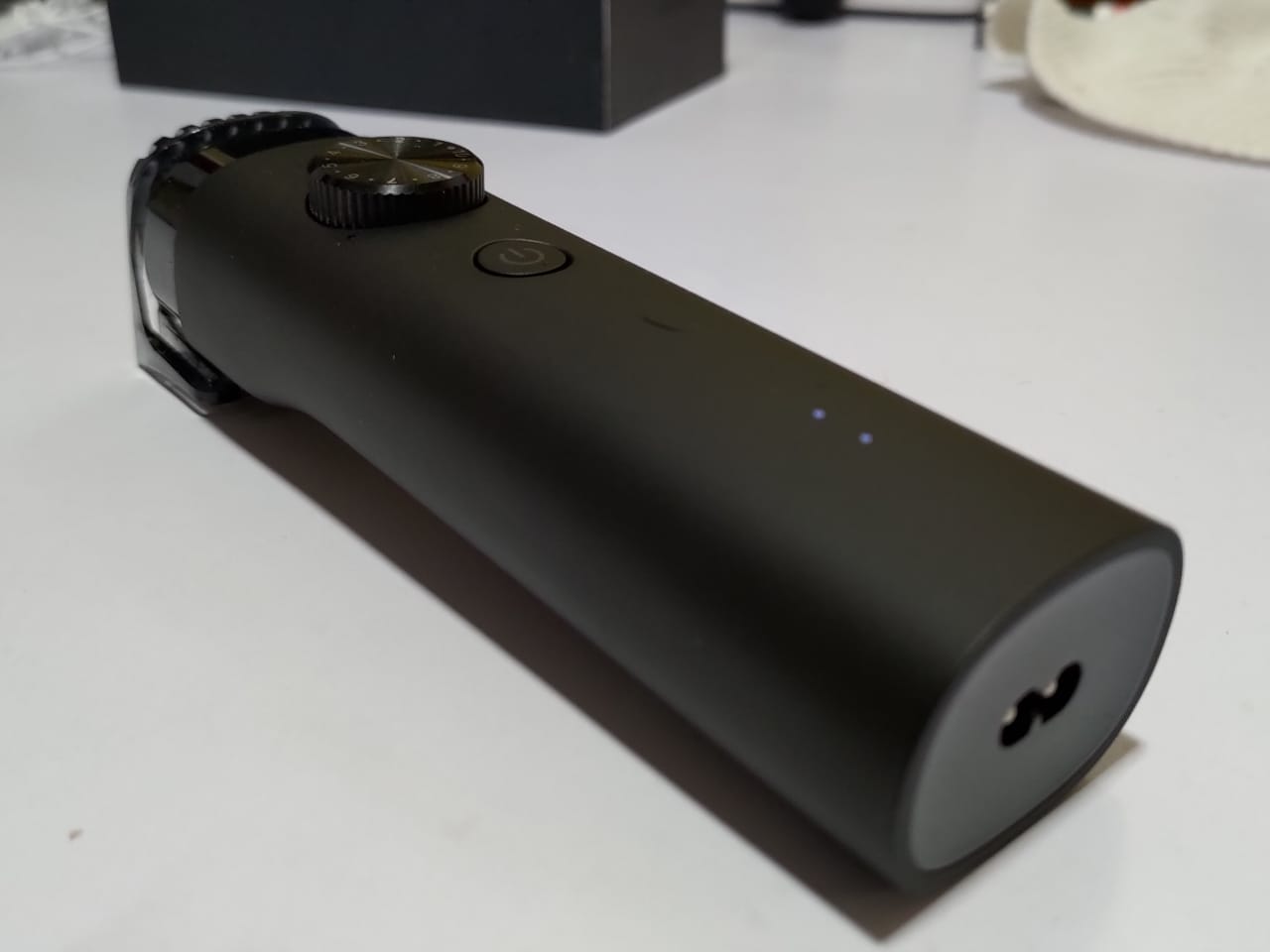 The Mi Trimmer has an inbuilt battery,  that can be charged using a Micro USB charger. The charging slot is on the bottom of the trimmer.
But, with providing just a micro USB cable and not a charging adaptor, Xiaomi assumes that you already own Xiaomi product, and you already have a Mi Charger with you.
Even if you don't have it, you can use any charging adaptor that has the option to connect the USB cable, or you can directly use your charger to charge the Mi Trimmer.
There are 3 LED indicators on the Mi Trimmer that let you know the charging status. When all the three led is stop blinking, it means the Mi Trimmer is charged fully.
The Mi Trimmer auto cuts the power when it is fully charged; however, the company recommends you you do not keep it in charging mode for more than 12 hours.
The Mi Trimmer gives you 40 different settings so that you can choose the size precisely. The circular dial makes it pretty easy to select the appropriate size. I had a bit of trouble picking a size on my Philips trimmer.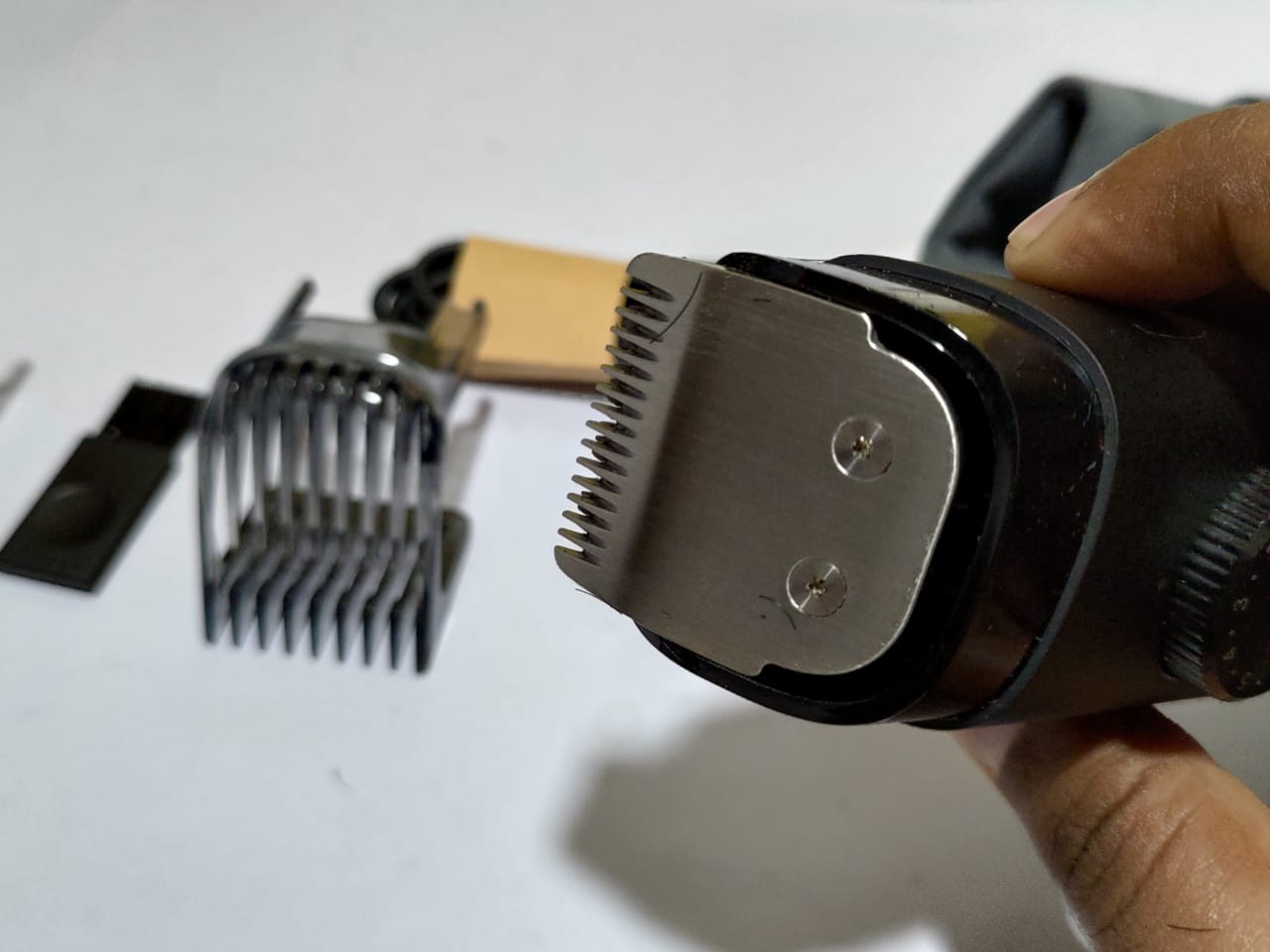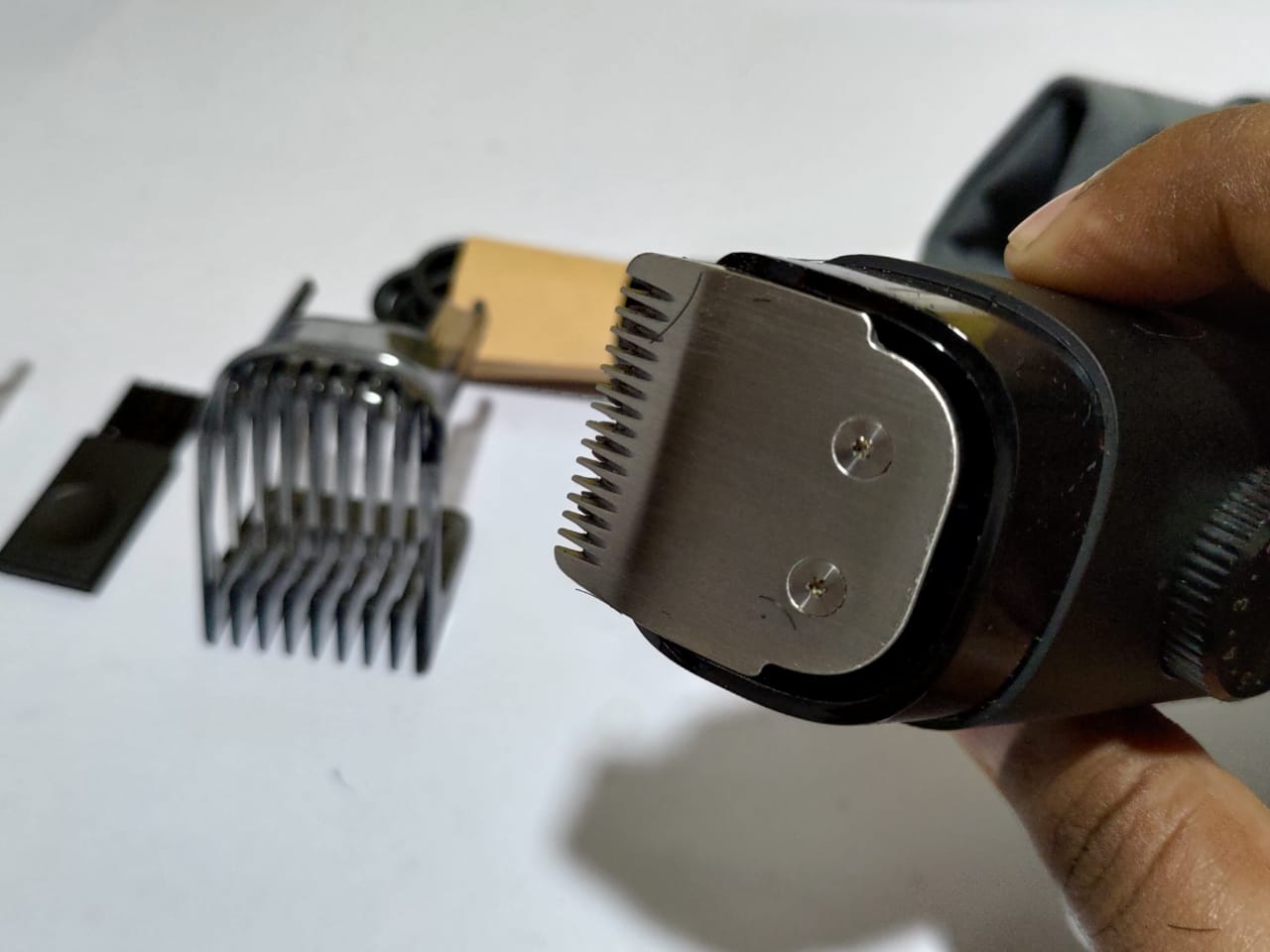 I have tried a bunch of trimmers in the last few years, and I was pleasantly impressed with  the performance of me trimmer,
I wouldn't say that I did not have to make efforts to get smooth streaming on my beard,   but I did not have to try harder like I have to do with my Philips trimmers.
While the Mi trimmer is not perfect, it certainly is better than the ones that I owned from other brands known for this type of lifestyle products.
And they were all priced a little higher than what Xiaomi Mi trimmer is being sold.
Price and Availability
The Mi trimmer is being sold on Mi.com as well as on Amazon.in for Rs 1199/-.
Since it is coming from Xiaomi, and the price makes it sit between good quality and okayish quality trimmers,  Xiaomi manages to offer something unusual at this price.
If you are looking for a beard trimmer, It won't be disappointing to this one from Xiaomi.