So, I've been using the Xiaomi Mi4i from last few weeks and I think I've used it enough to write about my experience of using the phone.
Prior to changing my phone, I was using Gionee Elife S5.5 from last 1.5 years, and I wasn't facing any problem with the phone but the battery life had gone from bad to worse. Not that it's a problem exclusive to S5.5, the average life cycle of the battery is around 1.5 years.
So, it was time for me to upgrade. Anyway, I did change my phone.
It wasn't exactly an upgrade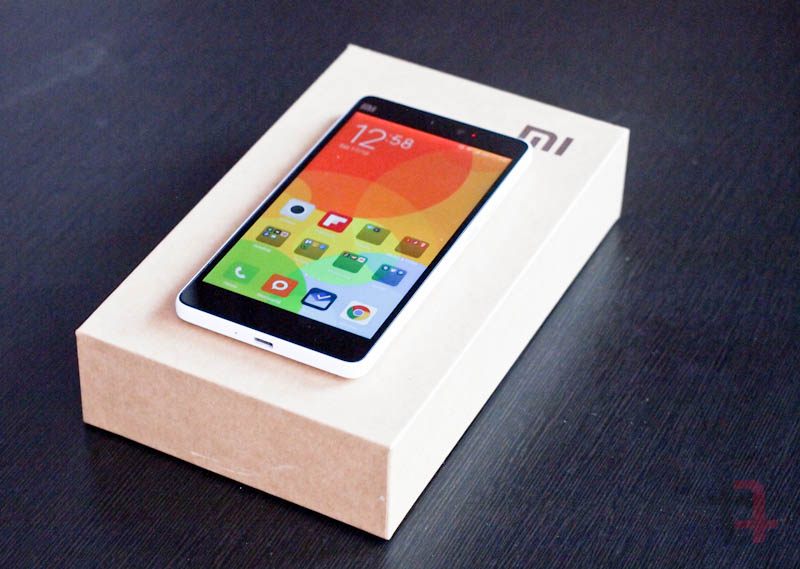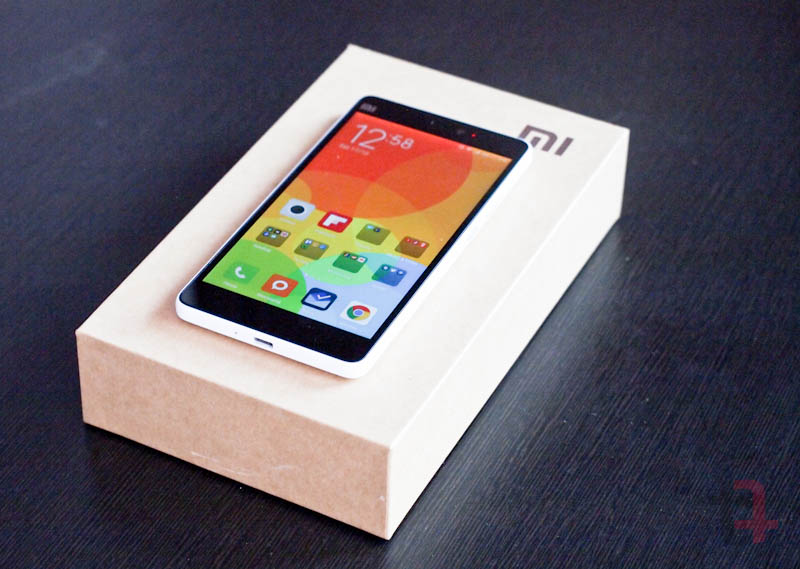 Because I was moving from an Rs 23k phone to Rs 13k phone, some people would consider it a downgrade. Even I felt the same when I first held Xiaomi Mi4i in my hands. Doesn't take a genius to tell that Metal feels more premium plastic plus Mi4i is lighter.
But, two weeks down the road, I feel It's not exactly a downgrade. I did not feel that I am using a phone that is slower, lags or hangs while I am running multiple apps on it.
I did a bit of my usual research online prior to buying the phone and found its the best phone to buy under Rs 10,000- Rs 15,000 Price bracket.
Of course, there is a Xiaomi Mi4 priced at Rs 14,999/- but it's a phone from last year, which went through several price cuts, and does not have LTE/4G Support either and Runs on Android 4.4 (Android KitKat). So, if you do not mind all those points, you can go ahead with the Mi4, it's a Metal body phone after all.
But, I kind of started preferring the plastic built over the metal after using S5.5 for a year and a half. Metal gets ugly dents when the phone calls, and that makes me sad about my phone.
Anyway, Back to Mi4i, I am loving the fact that it's all plastic body, which means fewer dents when I drop the phone or it falls accidentally.
Built Quality & Form Factor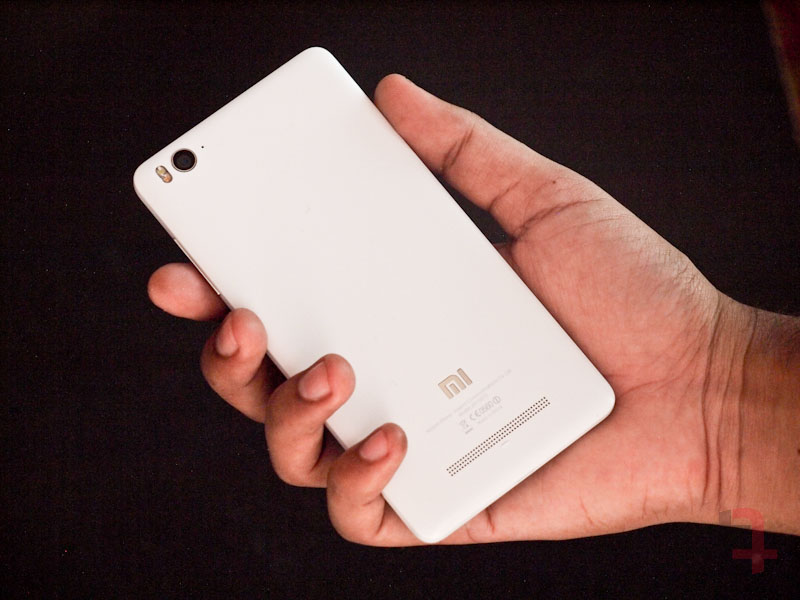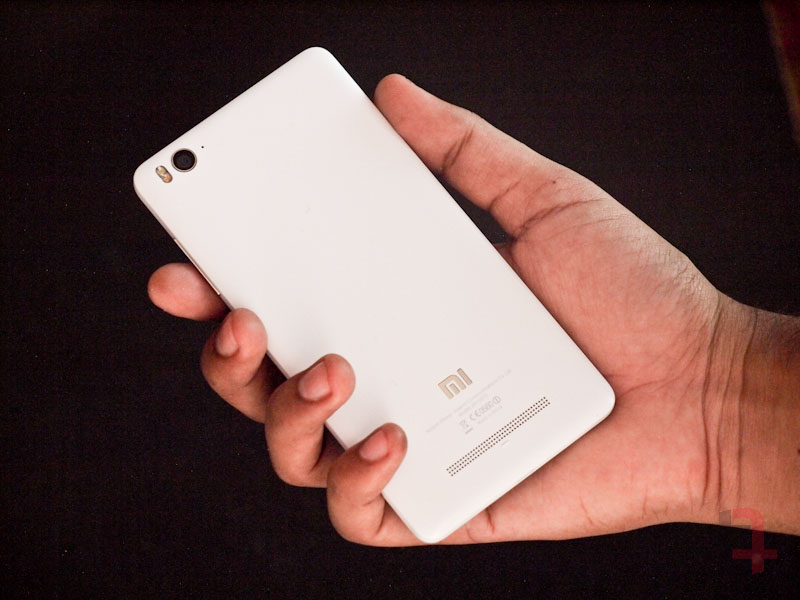 Xiaomi Mi4i is made of plastic, and it's fantastic (sorry, got carried away) but seriously, it feels really nice. When I saw the phone only in photos I was expecting this to be like Xiaomi Redmi Note 4G we reviewed weeks ago. But surprisingly, it looks so much better than the Redmi Note 4G.
Xiaomi made this phone available as a cheaper alternative to Mi4 (which is metal built), going by the history of Xiaomi copying (following everything Apple does), it was said that Xiaomi Mi4i is the iPhone 5C of Mi4, which is true to some extent. It's made of plastic, has everything else is similar.
But then I feel there is much more difference between the two, a Mi4i could have been marketed better. It may have been sold better independently without using the tag of Mi4.
I actually preferred Mi4i over Mi4 and didn't even consider it a cheaper alternative to Mi4i, because Rs 2000 doesn't really burn a hole in anyone's wallet.
Display & Camera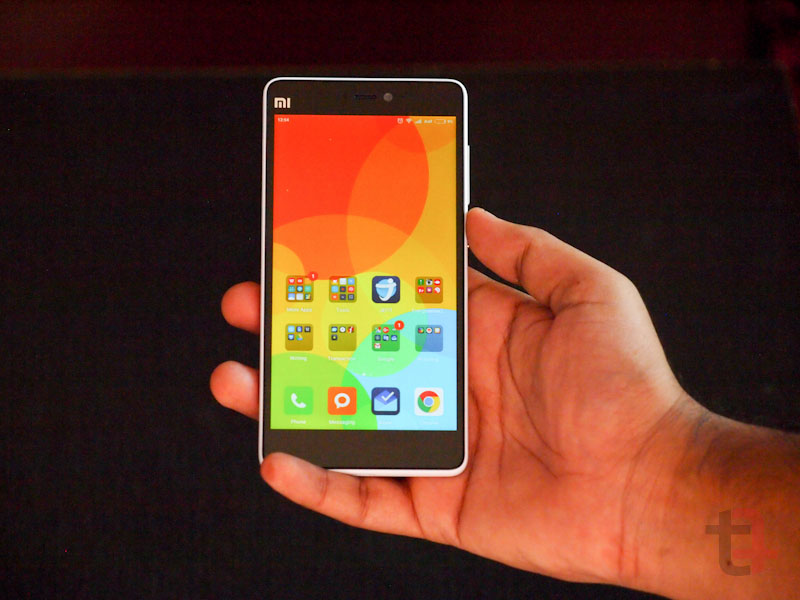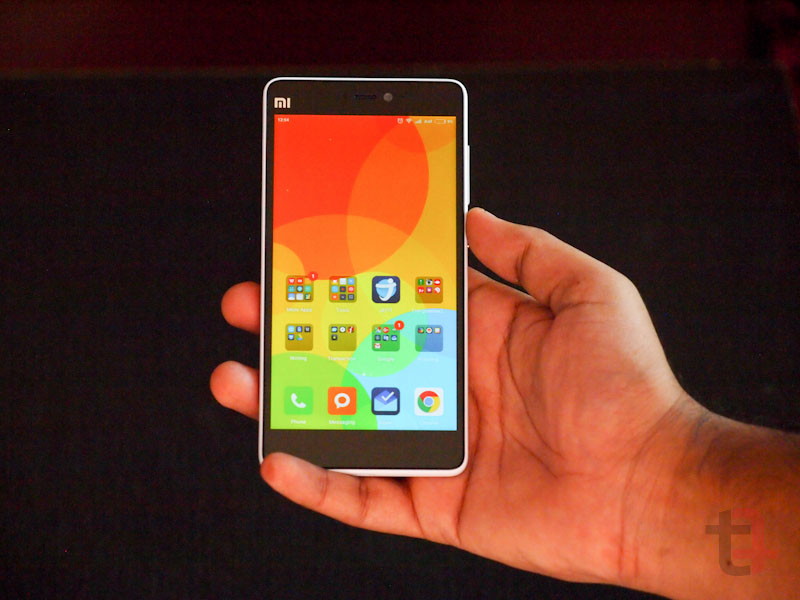 As I mentioned above, S5.5 too has a display screen of 441ppi, So, moving to Xiaomi Mi4 I didn't feel I downgraded at all. The screen as clear as I have experienced on my older phone, which was he key factor of the phone I was using and never felt like changing.
I showed the phone to some of my friends who own different phones ranging from iPhone 6 to Samsung Note, and they are very particular about screen and photos quality and according to them, the display wasn't too great but wasn't too bad either, I consider as a thumbs up considering I paid 1/5th the price of their phone.
But seriously, I love it after changing the default wallpaper and for size too small. It looks so much better. And yes, it's a full HD display, 1920×1080, what else can you ask for?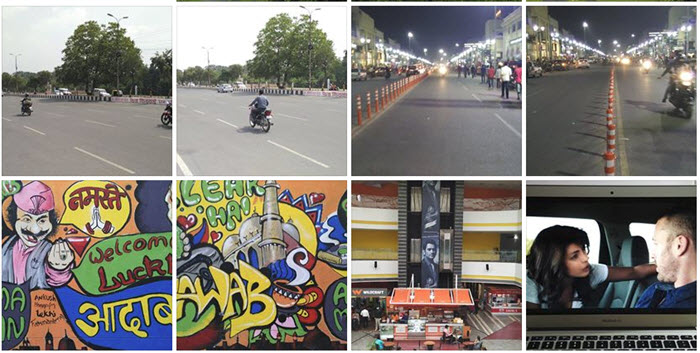 I'll add few photos below to let you decide the photos quality because it is something I can show to you directly, I click them in different light conditions, indoors, outdoors, moving cars, macro photography, and selfies. It is decent.
There is a 13MP primary camera on almost all the mid-range mobile phones these days, but having a 13MP camera doesn't guarantee it will take good photos, but in this case, it does.
The 5MP front camera isn't too bad for Selfies either. Always remember it's a Rs 13,999 phone or maybe you don't look that good, (like me)
Performance & Battery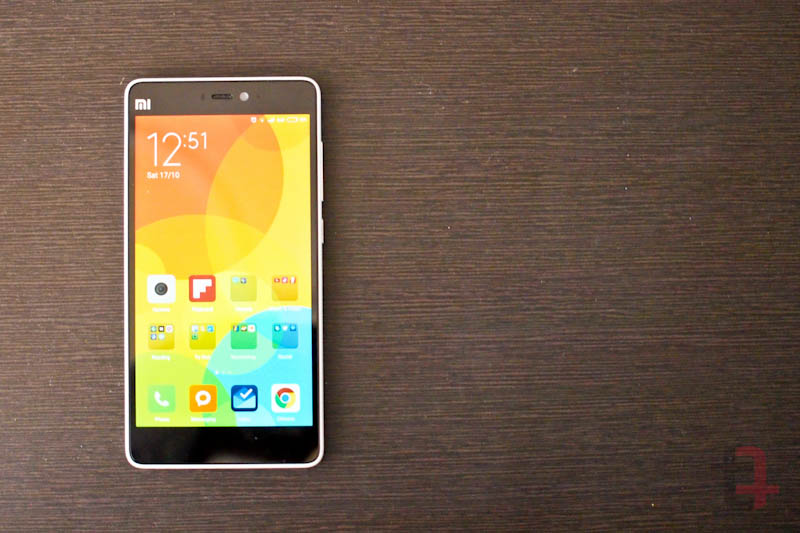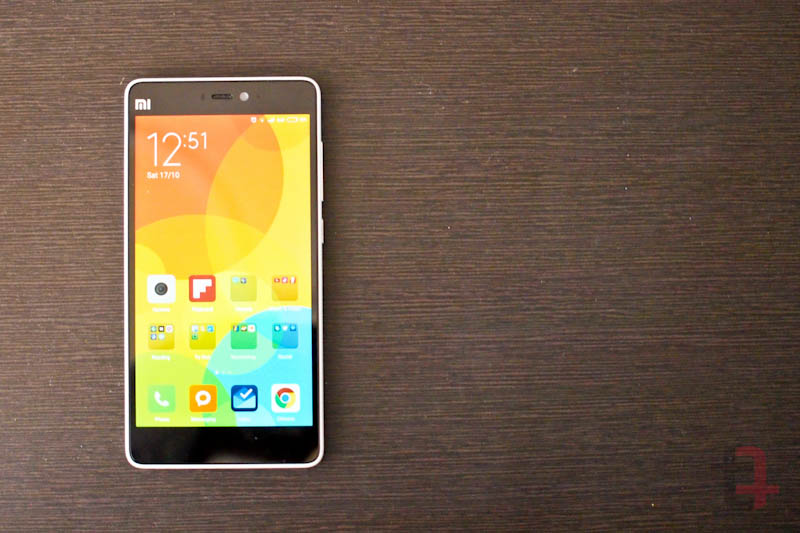 I am not much of a gamer, So, and processing power requirements are also not that high, but for the review, I tested it several times, I didn't affect my usage most of the time.
The phone lagged only one when was switching between a live stream I was watching on YouTube and the Twitter App to post the Screenshot I was taking, of the live stream. Yes, that's a very rare case and I think you won't ever do that, I think I won't do it again either.
It didn't slow down, it doesn't slow down unless I try to make it my primary Computer and do more at once. Plus, My PCs heats more than the phone, I have no complaints. There is a correlation between Power and heat, now live with that.
Now the best part, the reason I changed my phone after 1.5 years. On the first charge (took 3 hours and 20 minutes) it lasted for 27 Hours and 40 Minutes, which was pretty Overwhelming since I was used to charging my S5.5 for at least two times a day.
One the first day, I was setting up my phone, download an upgrade of 800MB, install over 50+ apps, the screen On times was over 5 hours.
On normal days, I am left with over 40%-50 by the night, So I do not charge it at night and get up with almost the same battery, and then it runs out of battery by the lunchtime. So the 3030mAh battery is super, Thank You, God, for putting graphite into the earth.
Photo Gallery
Final verdict
Xiaomi Mi4i is a steal deal at Rs 13,999/- But you can buy it for Rs 9,999/- (for a limited time) Online which makes it even better.
[su_table]
| | | |
| --- | --- | --- |
| | Rs 9,999/- | [su_button url="http://www.amazon.in/gp/product/B0104ZR8E6/ref=as_li_tl?ie=UTF8&camp=3626&creative=24822&creativeASIN=B0104ZR8E6&linkCode=as2&tag=techtippr-21″ target="blank" style="soft" background="#0095DA"]Buy Now[/su_button] |
| | Rs 9,999/- | [su_button url="http://www.flipkart.com/mi-4i/p/itme8cuyyqdwek9m?affid=asiogroup" target="blank" style="soft" background="#0095DA"]Buy Now[/su_button] |
| | Rs 12,999/- | [su_button url="http://www.snapdeal.com/product/mi4i-16gb/654856488809?utm_source=aff_prog&utm_campaign=afts&offer_id=17&aff_id=19764″ target="blank" style="soft" background="#0095DA"]Buy Now[/su_button] |
[/su_table]