Well, premium at least for people who like to stay under Rs 15000 and have never experienced or even hoped they would own a phone beyond that range.
I don't see a point in introducing Xiaomi since it has already established itself as a company that offers high value to the money products. So let's get straight to the review of Xiaomi Redmi 4.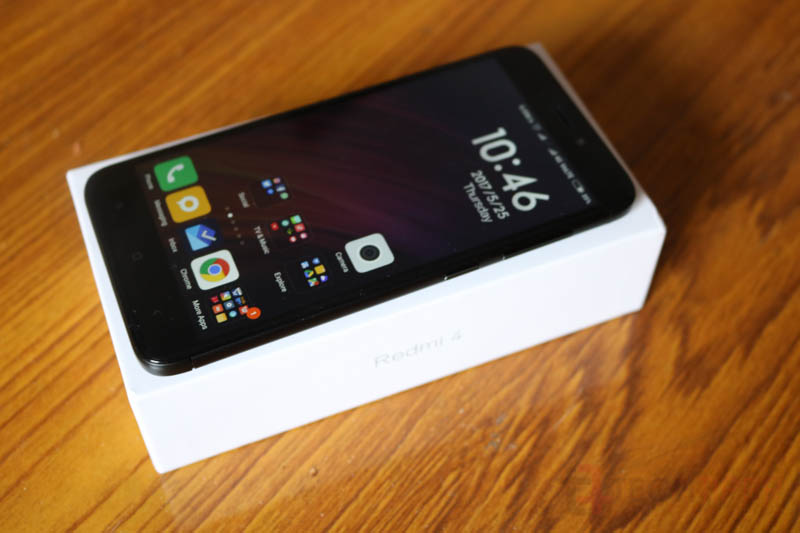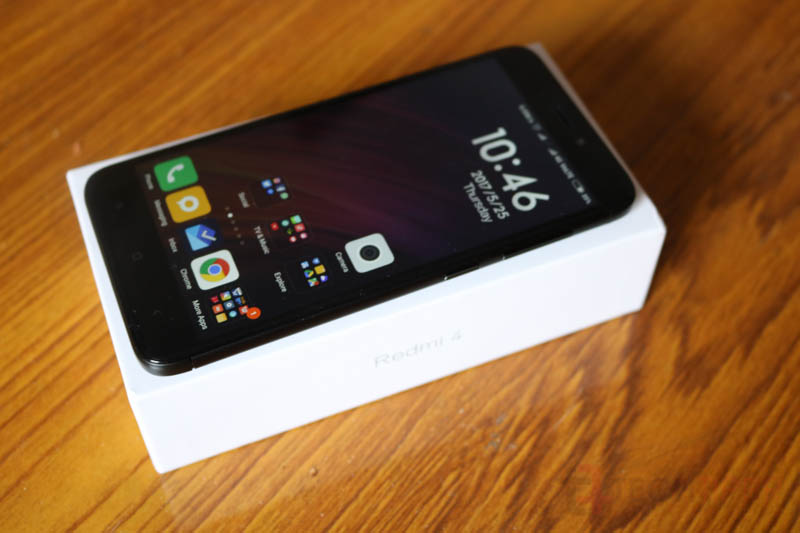 It's an upgrade to the popular Redmi series, Redmi 3S Prime, which was brought to the Indian market a few months ago.
Xiaomi has kept the prices same, starting from Rs 6999 for the 2GB RAM / 16GB Storage model. Since it's an upgrade, you find a fingerprints sensor which was missing in the base model of Redmi 3S
The model I am using is 3GB RAM / 32GB Storage. There is one more variant available, 4GB RAM / 64GB Storage. All the variants have similar specs. The Detailed specs are mentioned below this article.
If we compare the spec sheet of the Redmi 3S and Redmi 4, nothing much has changed. It's the outside of the phone which screams it's an upgrade, or I'd rather say a worthy upgrade.
For a detailed comparison, you can read a separate article I wrote on the website.
Initial Impressions & Build Quality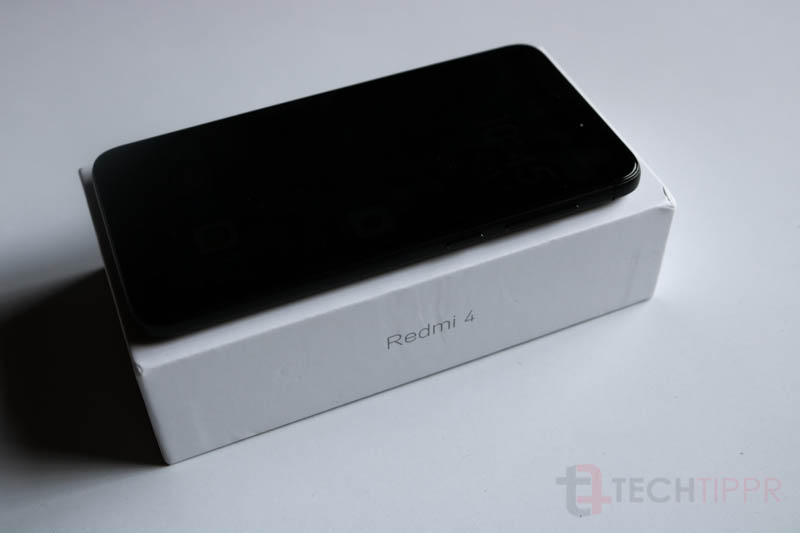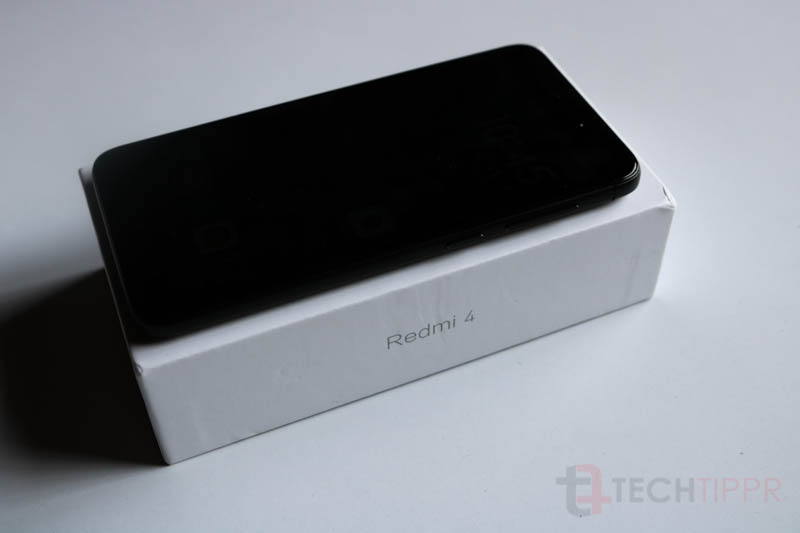 When I first held the phone in my hands right after the unboxing, it felt pretty premium, hence I am calling it a Budget Premium.
It's an all black phone which looks so nice in the hands, I've made my mind to use it as my primary phone for a long time. Because it will fit in my pockets and can be used with one hand, something I've missed from a very long time.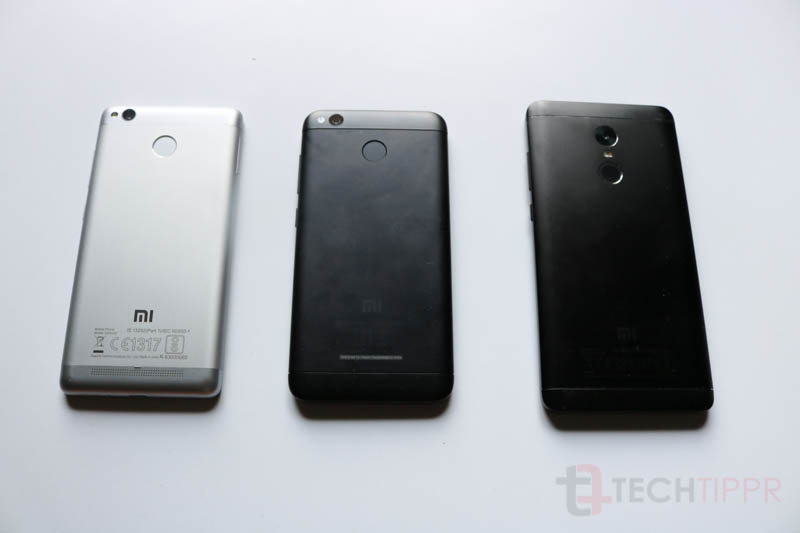 Talking about the outside change, you notice that the Redmi 4 is more like the Redmi Note 4 than the Redmi 3S.
Xiaomi has done a great job in bringing the design sense of Xiaomi Note 4 to their Budget series. You now get a metal body, 2.5D curved Glass on the screen and little Rounded Corners (which makes it look iPhone-ish) all under Rs 9000, it's so nice that it doesn't feel like a Rs 9000 phone.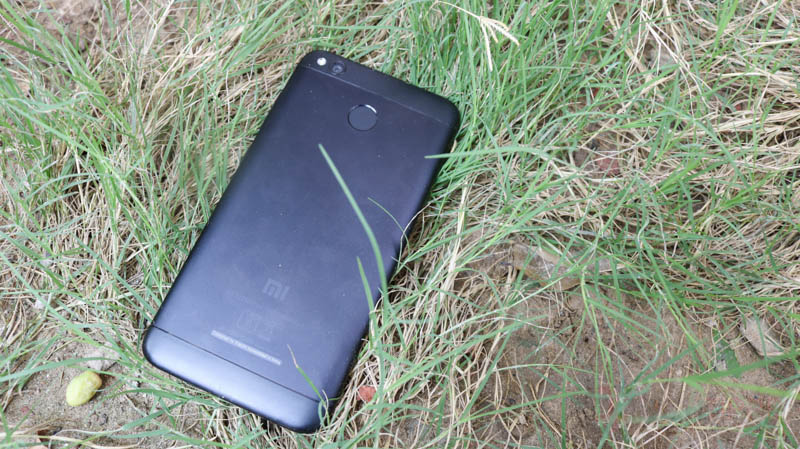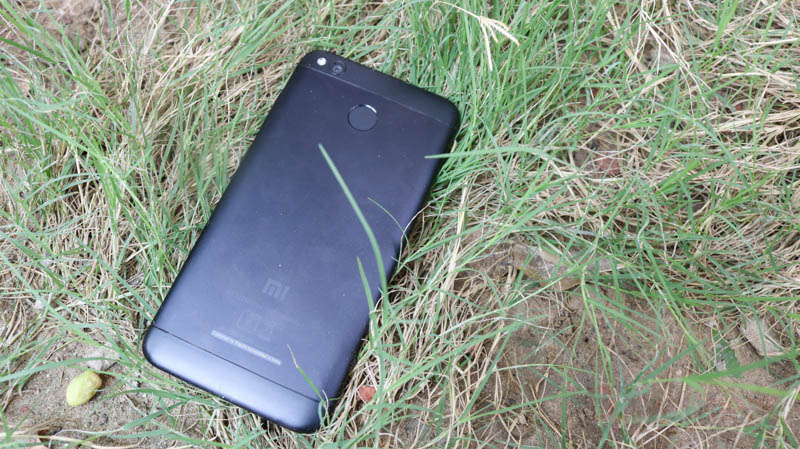 The Black model is an all black phone, Xiaomi has put maximum black possible on the body, even the MI branding at the back is black and is only noticeable if you look closely. The LED flashlight is the only thing that is not black on the phone.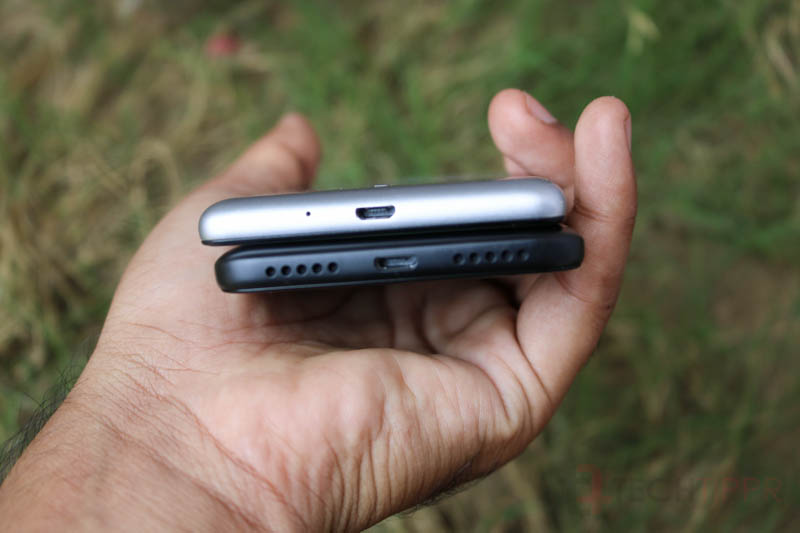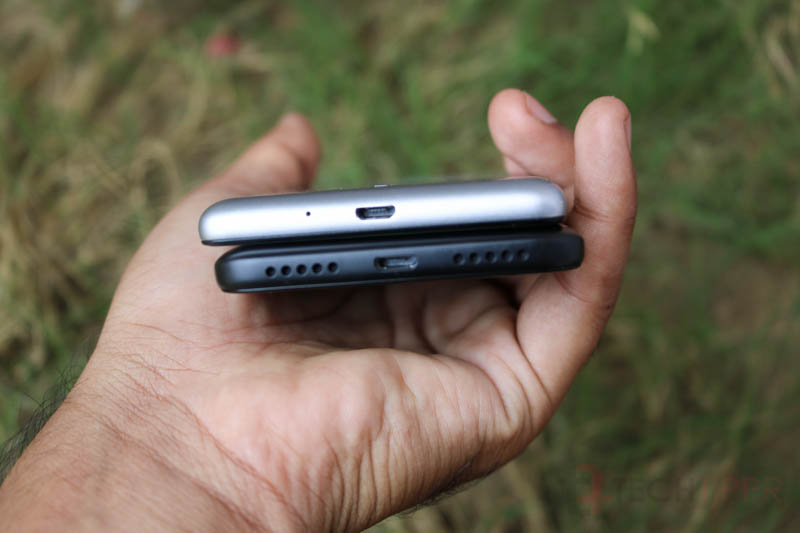 The SIM Tray, which is a Hybrid SIM Tray, is on the left, and the Power button & Volume buttons are on the right. The Charging slot is at the bottom with speaker grills on both the sides, however, the speaker is only on the right side.
The top has got 3.5mm Audio Jack and an Infrared blaster, yes you can use MI Remote to control your TV, AC and a bunch of Remote controlled electronics.
The Fingerprint sensor is at the back which is very comfortable to use since it's a 5-inch smartphone, the Fingerprint lock is quite snappy.
I remember checking out Samsung J5 a few months ago, a 5-inch smartphone with a nice black body, it's Price was around Rs 15000. Every spec Xiaomi Redmi 4 offers is better than that phone at nearly half the price.
Xiaomi has already proved that Samsung phones on the budget segment are worthless. But I can't find any other OEM which can give competition to Xiaomi under the Rs 10000 segment, and we've actually proved it when we compared The Redmi 4A with similarly priced phones.
Specifications of Xiaomi Redmi 4
[su_table]
Body
Metal Body – 156grams weight – 141.3 x 69.6 x 8.9 mm Dimensions.
Screen Display
5 -Inch, HD 720×1080 – 296ppi
OS
Android 6.0 Marshmallow with MIUI 8.0
Camera
13MP Primary / 5MP Front – Full HD (1920×1080) Recording
Processor
Octa Core 1.4Ghz Cortex A53, Snapdragon 435 Chipset, Adreno 505 GPU
Storage
2GB/3GB/4GB RAM & 16GB/32Gb/64GB Internal Storage

Upgradable via microSD up to 256GB

Battery
4100mAh – No Fast Charging
[/su_table]
Display & Camera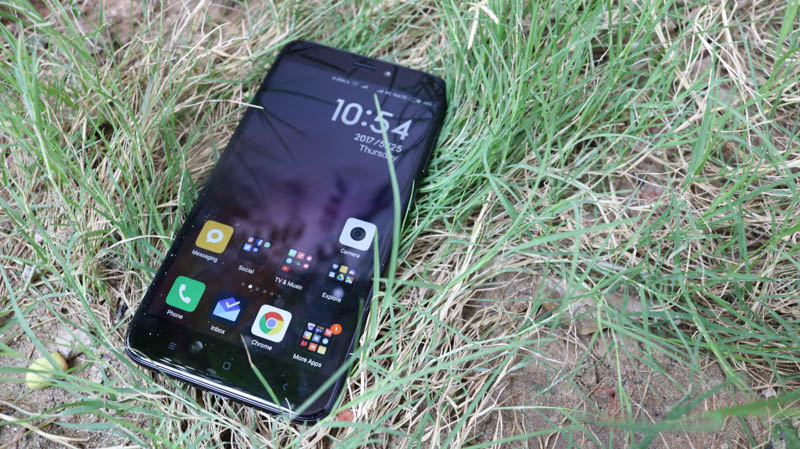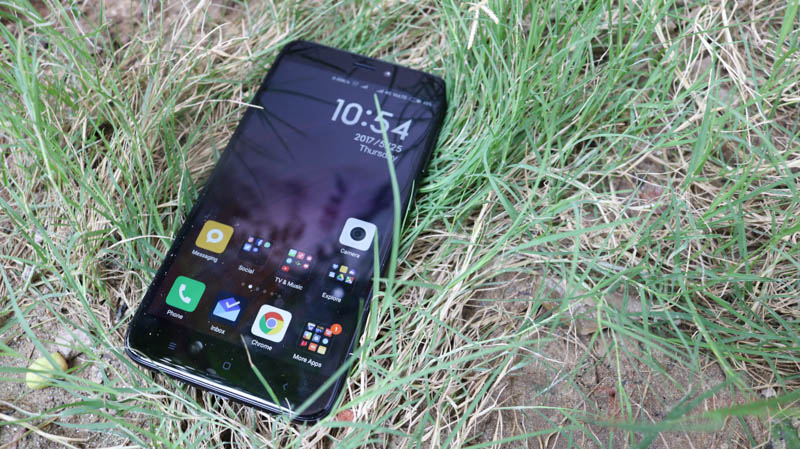 Xiaomi Redmi 4 has a 5-inch screen, which is HD, that is, 720×1280, some might get disappointed here because it's not Full HD, but again, it's a Redmi Series. Also, not having a Full HD will actually make is last a little longer since there will be fewer pixels to light.
The display is bright enough to be used outdoors. I compared the Redmi 3S and Remi 4 side by side, the screen has a huge improvement. I am coming to Redmi 4 from Mi Max, which has a better screen with more PPI than the Redmi 4 but it didn't feel odd at all.
Folks who have been spoiled by the screen quality of popular flagships will definitely not like the screen of Redmi 4, but the majority of the people will be happy with it.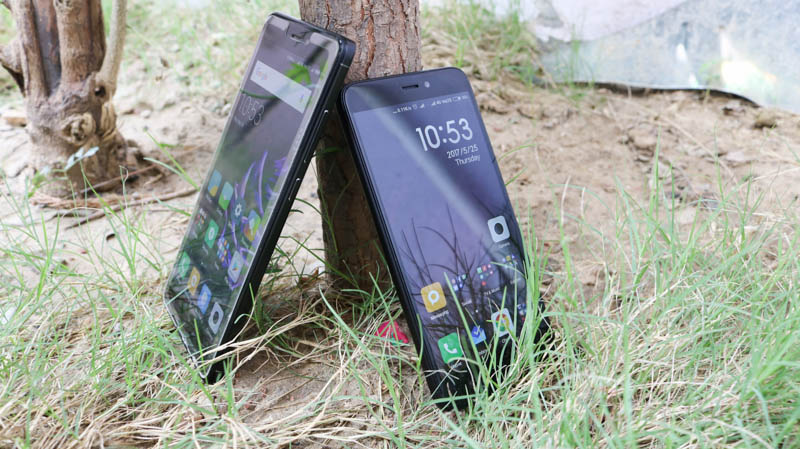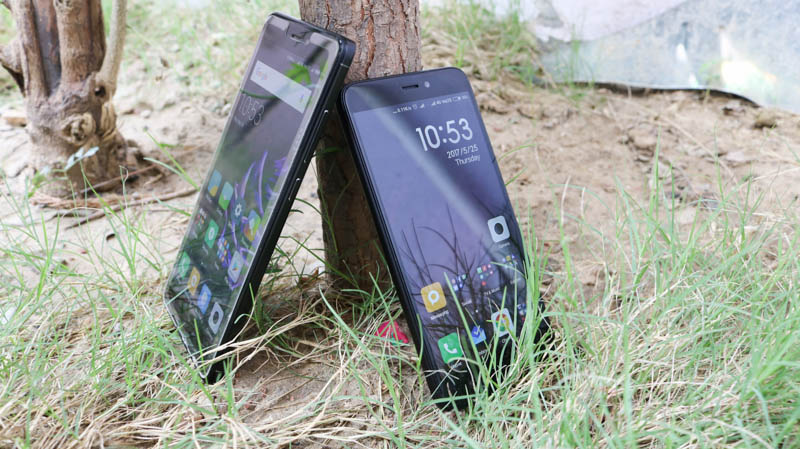 The 2.5D curved glass on the screen makes it look so nice to slide your fingers on the screen. The screen needs to be protected with some kind of screen guard since there is no mention of the Glass Protection used on the screen. It is said it's a Gorilla Glass, but no mention of the version.
I usually don't use screen guards or tamper glass but I also take a great care of my phones. I suggest you don't be like me if you have a history of dropping your phones. I am afraid it won't survive a fall.
Spec wise, the Primary camera is 13MP and Front Camera is 5MP, just like it was in the Redmi 3S. For Many people, Camera is a key feature in deciding a new phone, but if you are looking for a phone on a budget of Rs 10000, you have to make compromises on the camera part.
Surprisingly with Redmi 4, the compromises are little, such as if Photos were taken in the dark, or quick selfies are taken while a lot of action is going on. It will result in some grainy or shaky photos respectively
If you are not planning to participate in a photography competition or looking to print large poster size photos, you are good to go. Your friends on Instagram, Facebook and other Social networks won't complain about it.
For comparison, the photos taken from Redmi 4 are better than photos taken from Redmi 3S. It seems Xiaomi has worked on how the camera processes the photos.
View a few samples on Facebook
Battery and Performance
Once again Xiaomi gets the praise for including 4100mAh battery in this inside this sleek phone. When you hold the phone in your hands, it's so good that you will hardly believe it has a battery this big.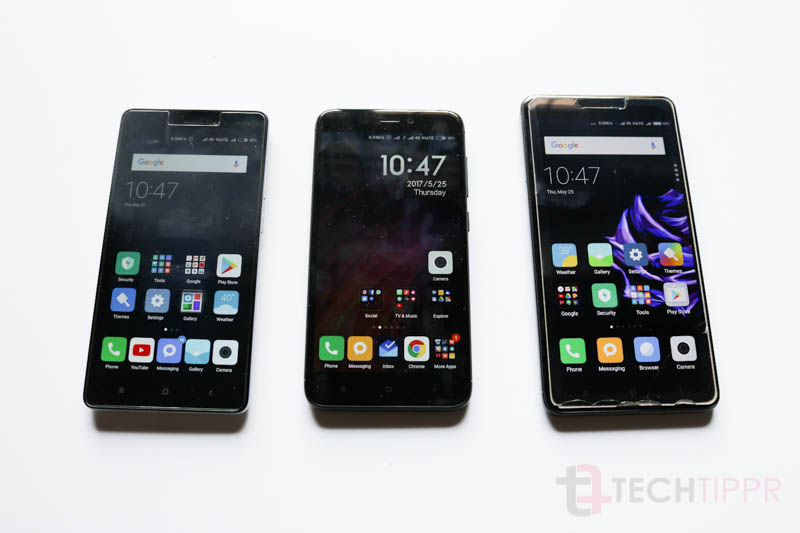 I've been using this phone from last few days and the phone lasts easily for 1 and a half days.
The only problem is to change this phone, which takes over 3 hours, because, for some reason, Xiaomi doesn't want to enable Fast Charing on Redmi Series.
This is why my last charge reached only 90% before I stepped out of the bed. It's around 1 AM in the night and the battery is at 2 percent.
This similar battery runs more in the Redmi Note 4, thanks to its efficient Chipset of Snapdragon 625.
The Snapdragon 435 Chipset in Redmi 4 is not as efficient but hey we are talking about a Rs 9000 phone. No phone under Rs 10000 is giving his Chipset, let alone all other features we've talked about in the article.
From 6 AM to 1 AM maybe be just a day of use but I can see the Screen On time if 6 hours and 22 minutes, and it can last 15 minutes more. Hopefully, I'll finish writing the first draft of this review which I'm writing on this phone itself, around 688 words. 
This probably give you an idea about its performance, I promised myself I'll stop writing once I feel it's getting laggy, which didn't happen. 
Android 6.0 and MIUI 8.0
The Android OS is almost similar on all the phones, and we can say the same for MIUI 8.0 on all the Xiaomi devices. Redmi 4 runs on the same, Android 6.0, a year old version of Android and soon two versions older since Android O will be releasing soon.
you get all the Features of a typical Xiaomi Phone with MIUI, and Xiaomi even promises an upgrade to Android 7.0 Nougat, let's see when that happens.
MIUI brings quite heavy customizations to the phone and requires a lot of RAM to run, phones usually require 800MB -1GB RAM all the time for MIUI. So, having more RAM will help.
I switched between a few apps while writing prices of this article in Docs which is quite a heavy app and didn't feel any lag on the phone at all. 
There are 17 windows showing in the recent apps and 1GB out of 3GB is free. A total of 118 apps is installed on my phone which was moved using the Mi Mover feature.
My usage is on the higher side, which makes this super usable for the masses.
So, my recommendation would be to get the 3GB RAM / 32GB Storage Variant if you are looking for a Smartphone under Rs 10,000/-
The 4GB RAM / 64GB Storage at Rs 11000/- doesn't make sense since you can get a 3GB / 32GB Redmi Note 4 which has a better chipset. And if you are spending Rs 2000 extra, better Chipset should be your priority than an Extra GB of RAM and more storage.
Even the base variant of 2GB/16GB Redmi 4 is a better choice if you are too tight on the budget, you at least get the same amazingly designed phone.
Though it's little tough to get your hands on it since the sales are quite occasional. Try getting / or subscribing for the next sale on Amazon by following the link below.
See if there's a sale in a week of so, it's worth the wait.