Just a few years ago, to get a decent smartphone with a decent camera, battery life and good enough display, we have to spend at least Rs 10,000.
It's 2018 now you can get a power packed smartphone project about half the price. We are talking about Xioami's recently launched Redmi 6A, which is priced at Rs 5999.
Xiaomi is always known for pricing their smartphones aggressively, especially in the budget segment, their profit margins are so tight that no other competitor can match it.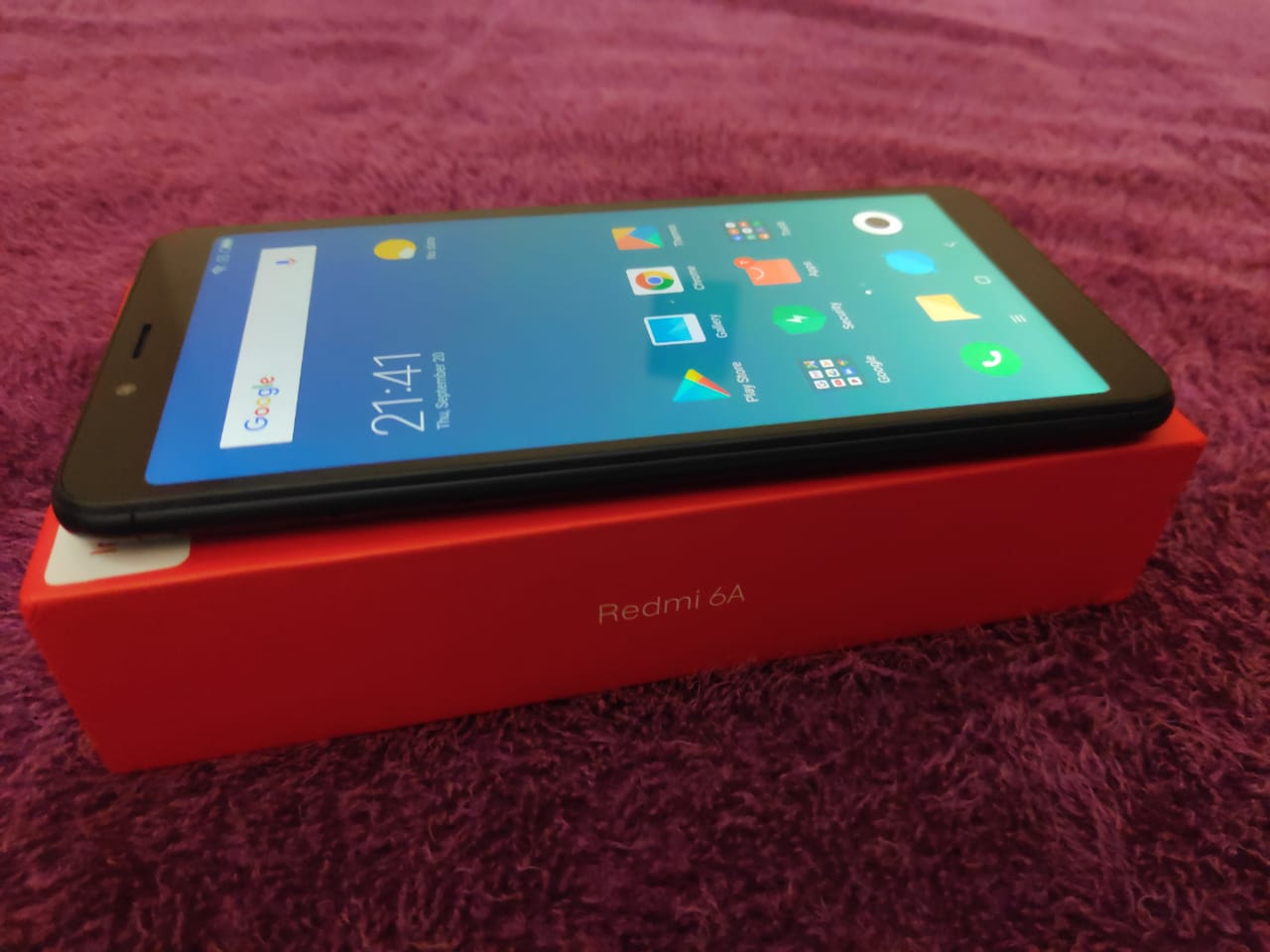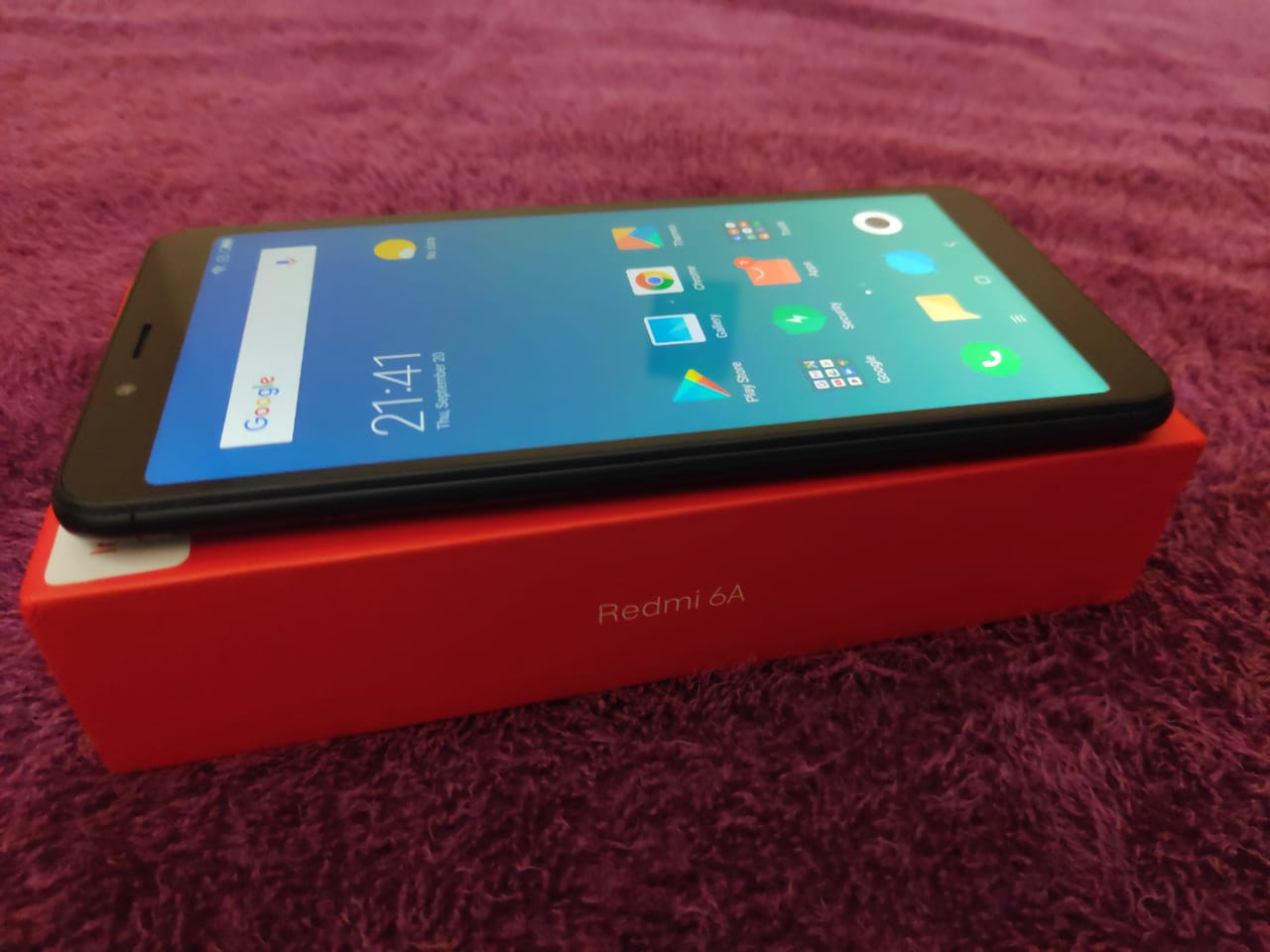 But, let's just talk about the Xioami Redmi 6A, which I have been using lately. It amazes me to see such a great looking smartphone, which is nicely built and nicely designed, looks quite nice in the hands, and can cost as low as Rs 5999.
Let's call it  Rs 6000 smartphone, and even then it still gets the point for being the best smartphone in this price range.
Let's talk about the design and build quality.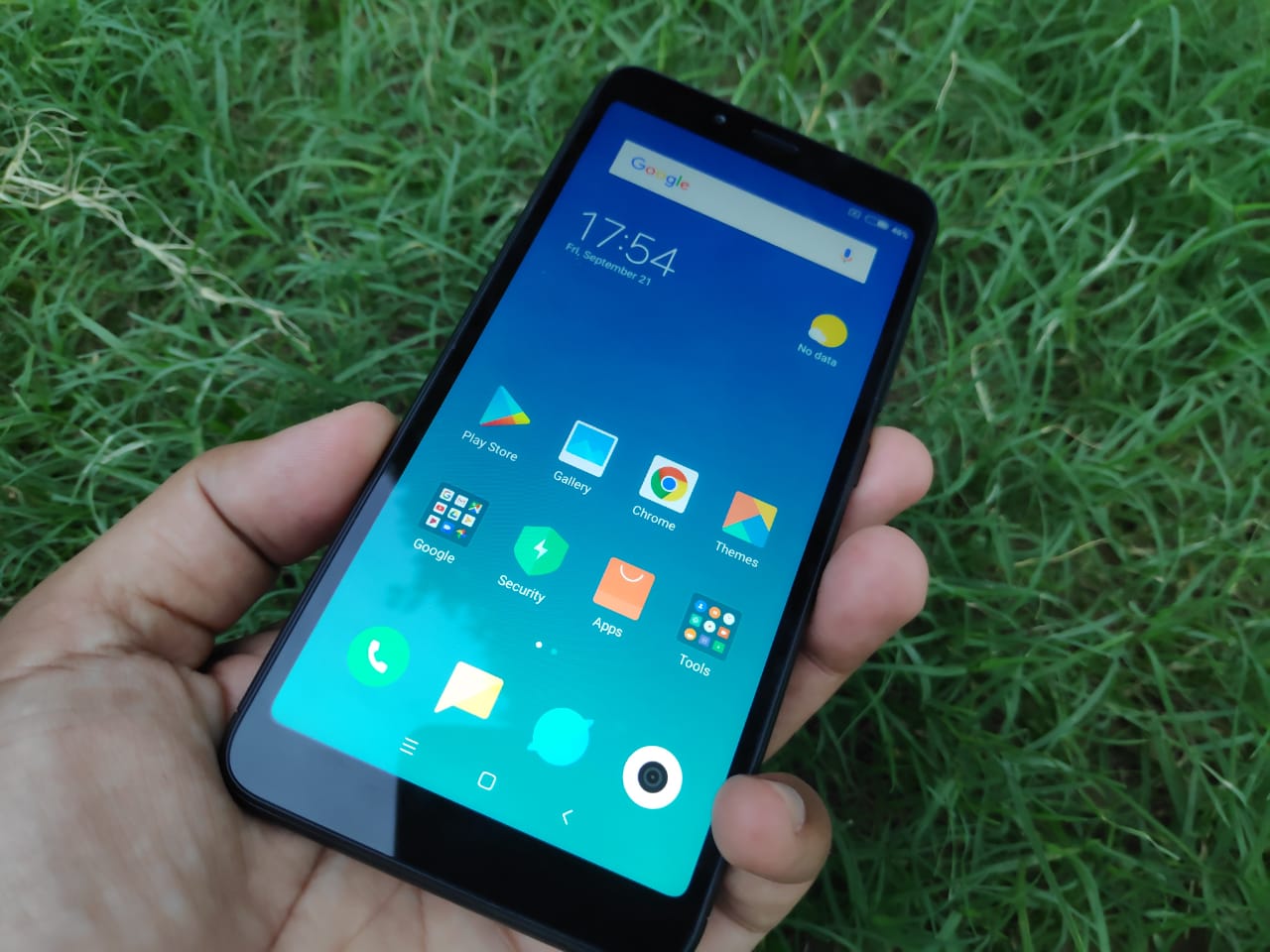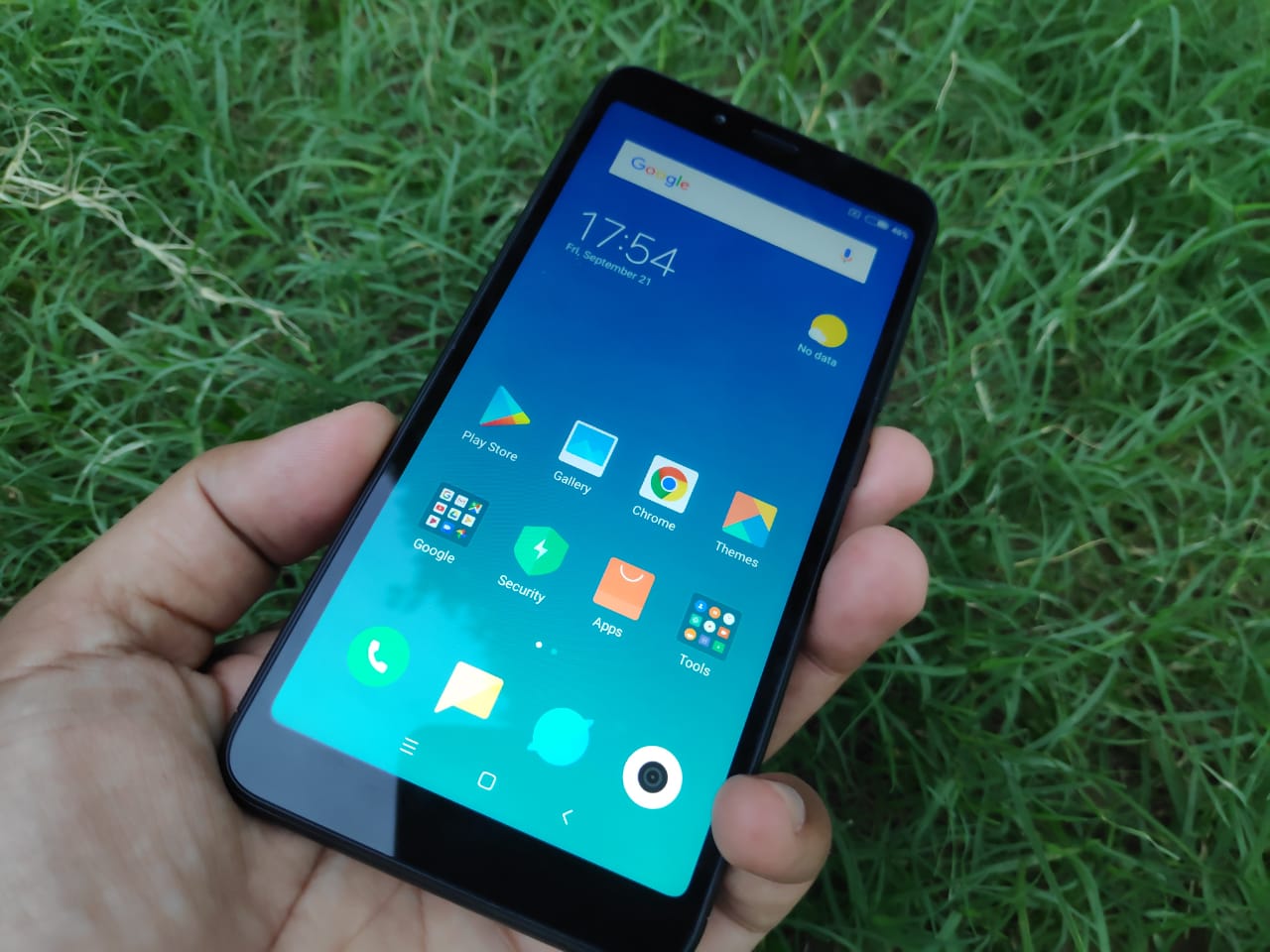 The Xioami Redmi 6A replaces last year's Redmi 5A, which has also been a great smartphone for its price. What has changed in the Redmi 6A is there new 18:9 aspect ratio, along with the back camera and Android OS version. The smartphone was already launched in China a few months ago and now it has made its way to India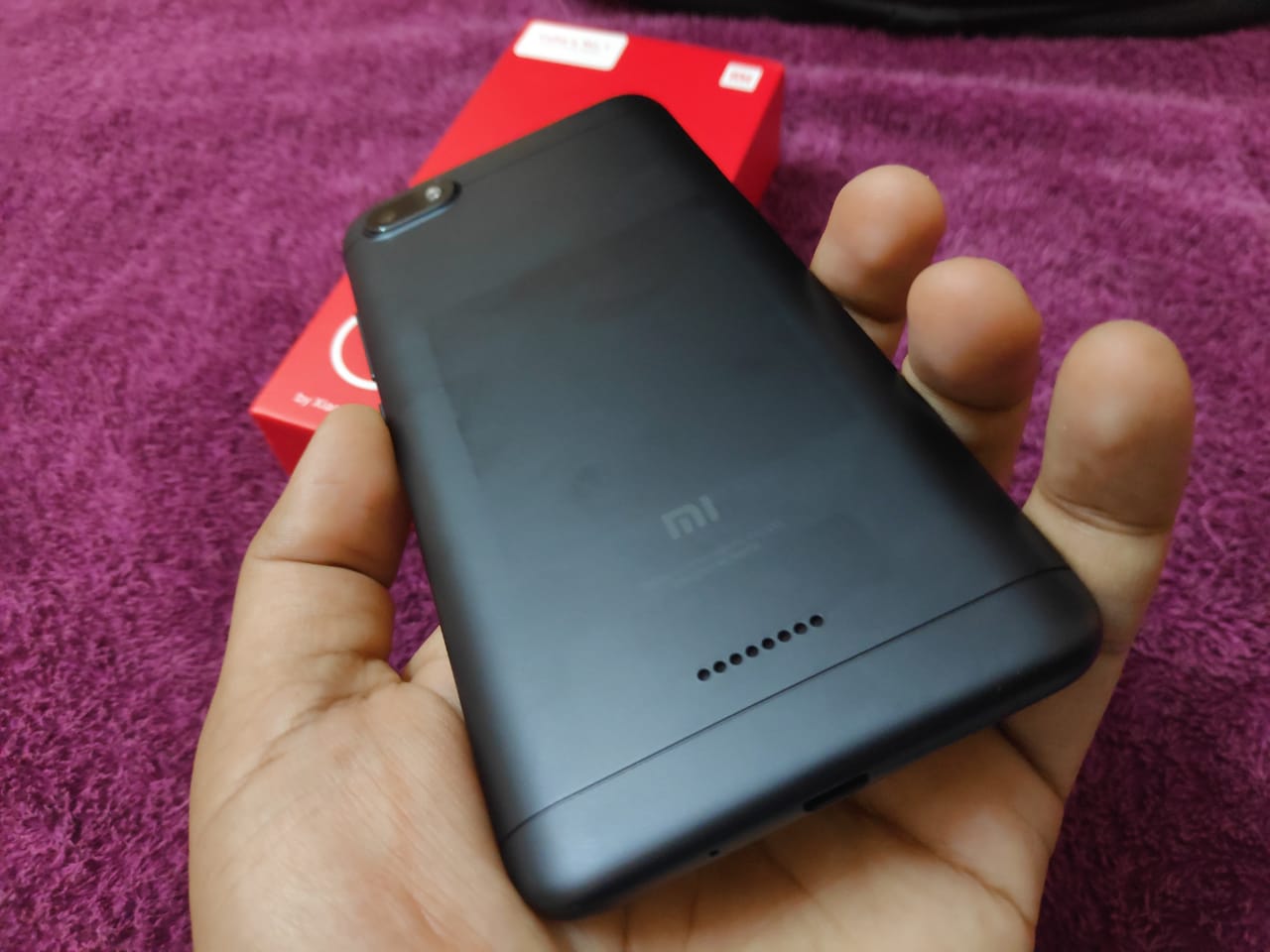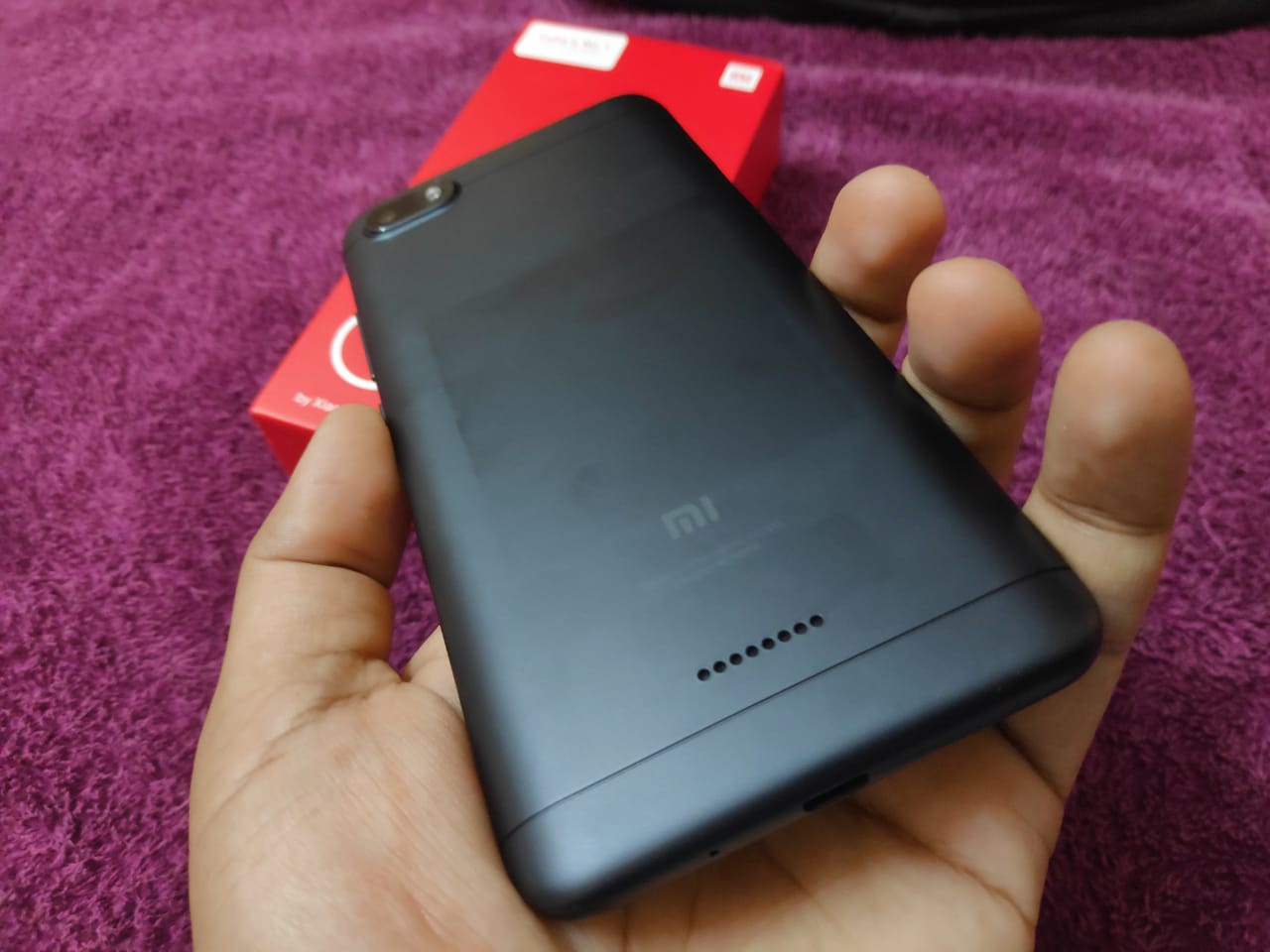 Because of the new Aspect Ratio, the smartphone comes with a new design, it is now 7mm taller, at 147mm and is 0.1 mm thinner compared to the last year's Redmi 5A which was8.3mm thicker.
The screen resolution has gone to 720×1440 pixels from 720×1280 pixels in the Redmi 5A, thanks to the 18:9 aspect ratio screen.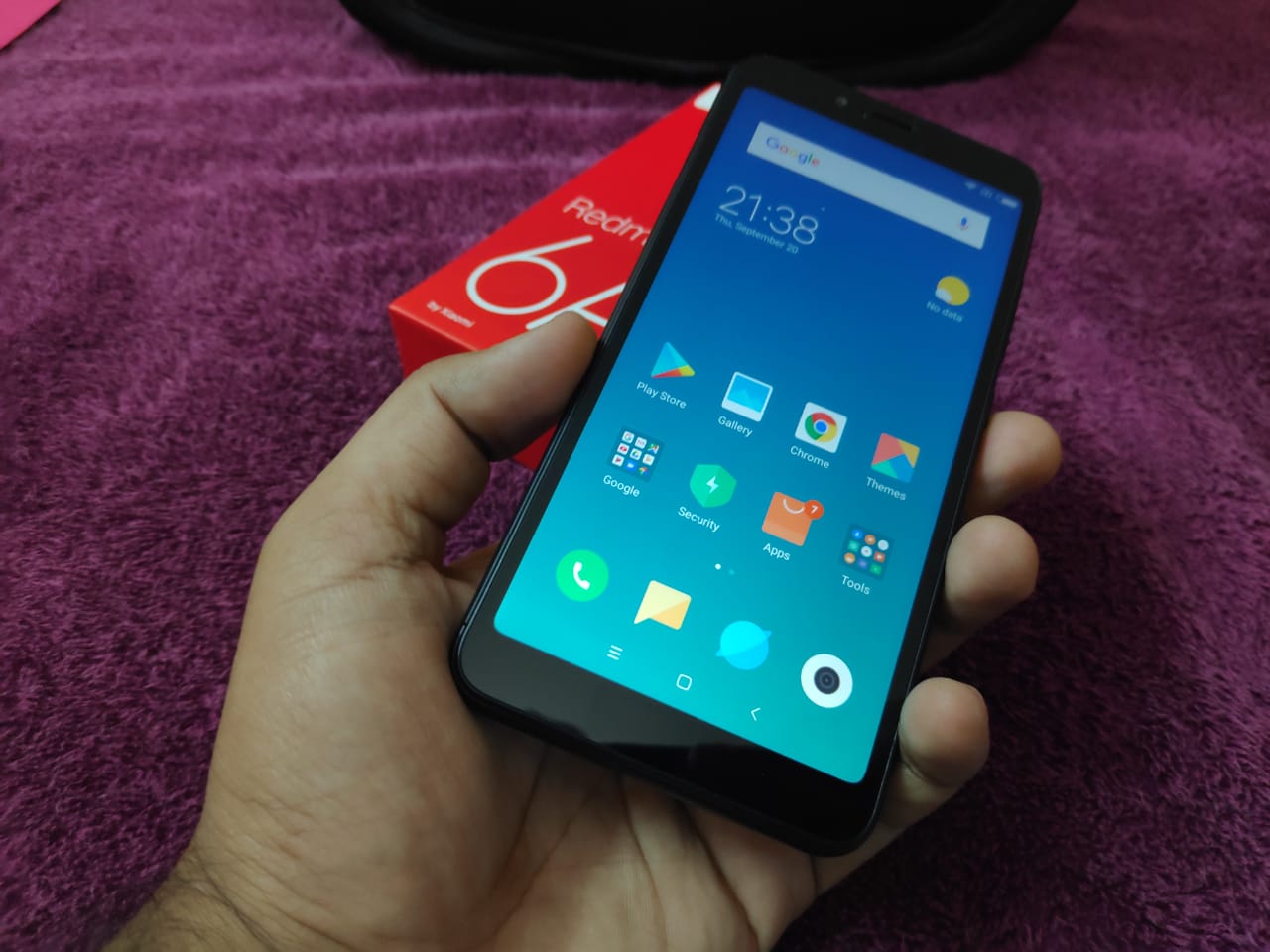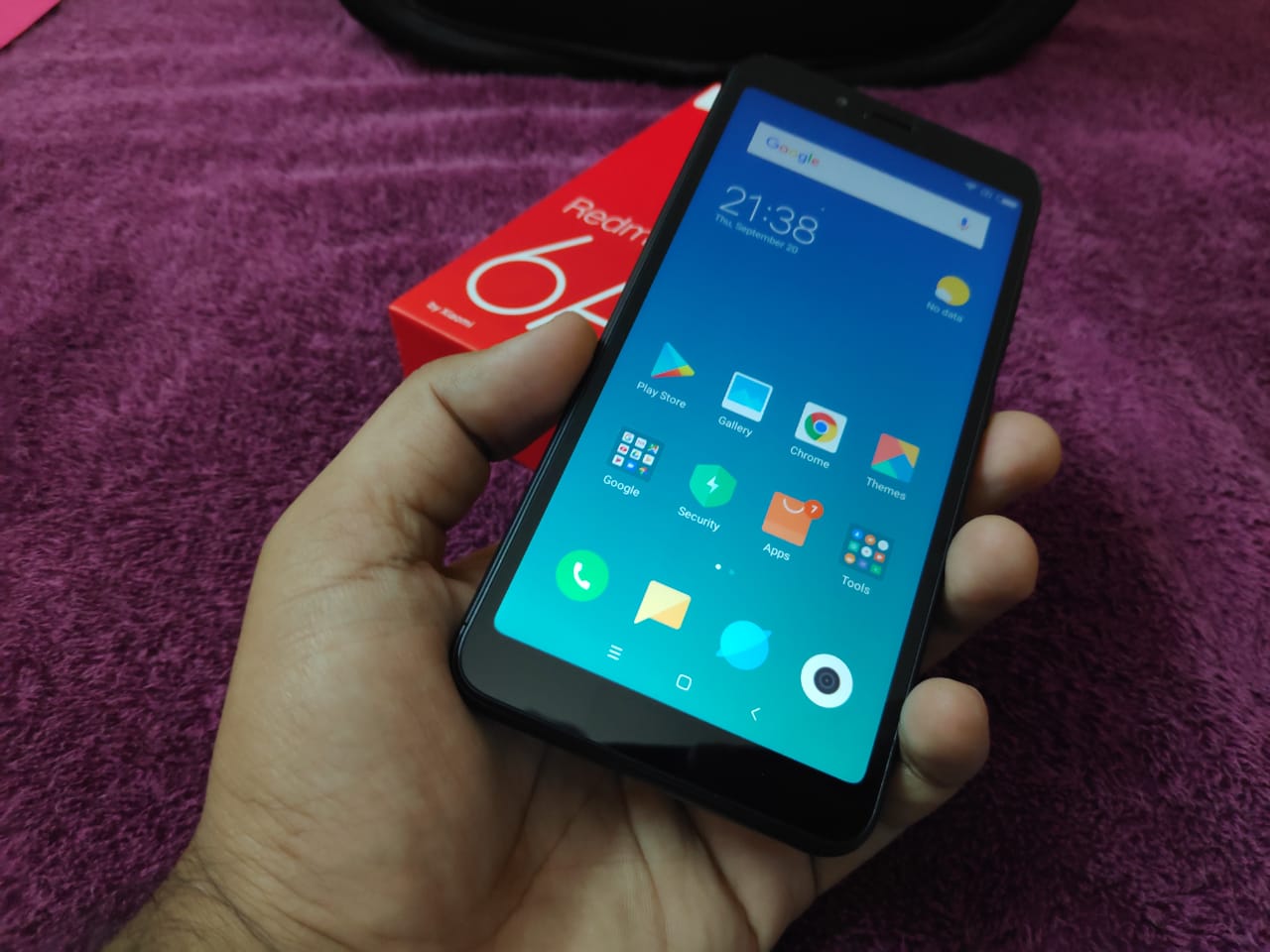 We talked about the build quality, it is aluminium built, which gives the smartphone a really nice feel in the hand, also adds to the weight, given the size of the smartphone.
The screen size of the smartphone is 5.45 inch, again, thanks to the taller display. I have personally liked it a lot, it can easily be a secondary smartphone for a lot of people.
In the latest version of MIUI, Xioami has added an option to turn off the on-screen navigation buttons and use gestures to navigate.
Turning on gestures will make use of the extra screen at the bottom that is used for the buttons, but I prefer to keep them turned on since I will be gifting it to an elderly person, for whom the gestures might be a learning challenge.
I see gestures as a good option if a millennial is going to use this Smartphone since learning gestures isn't rocket science.
Let's talk about the Camera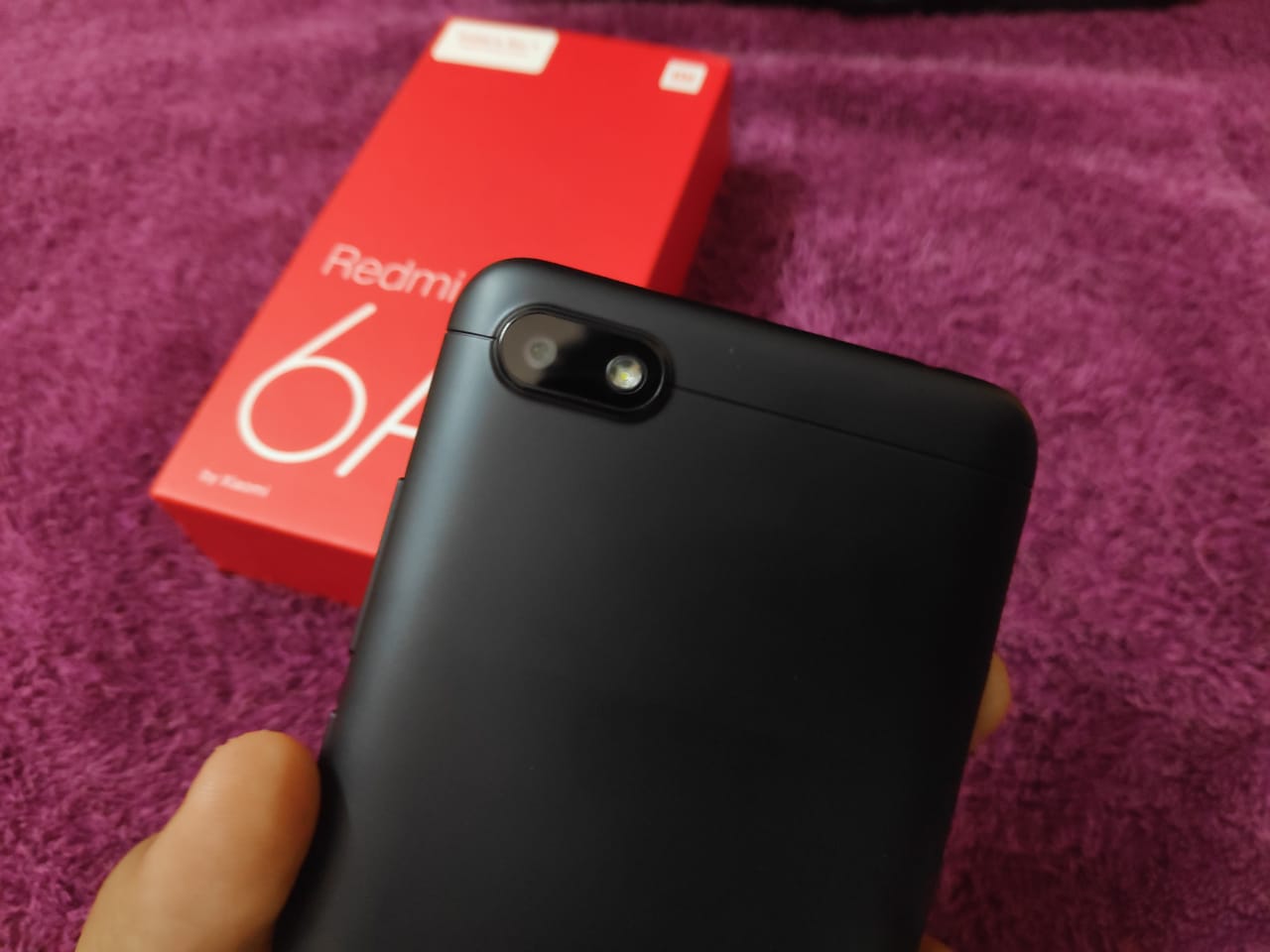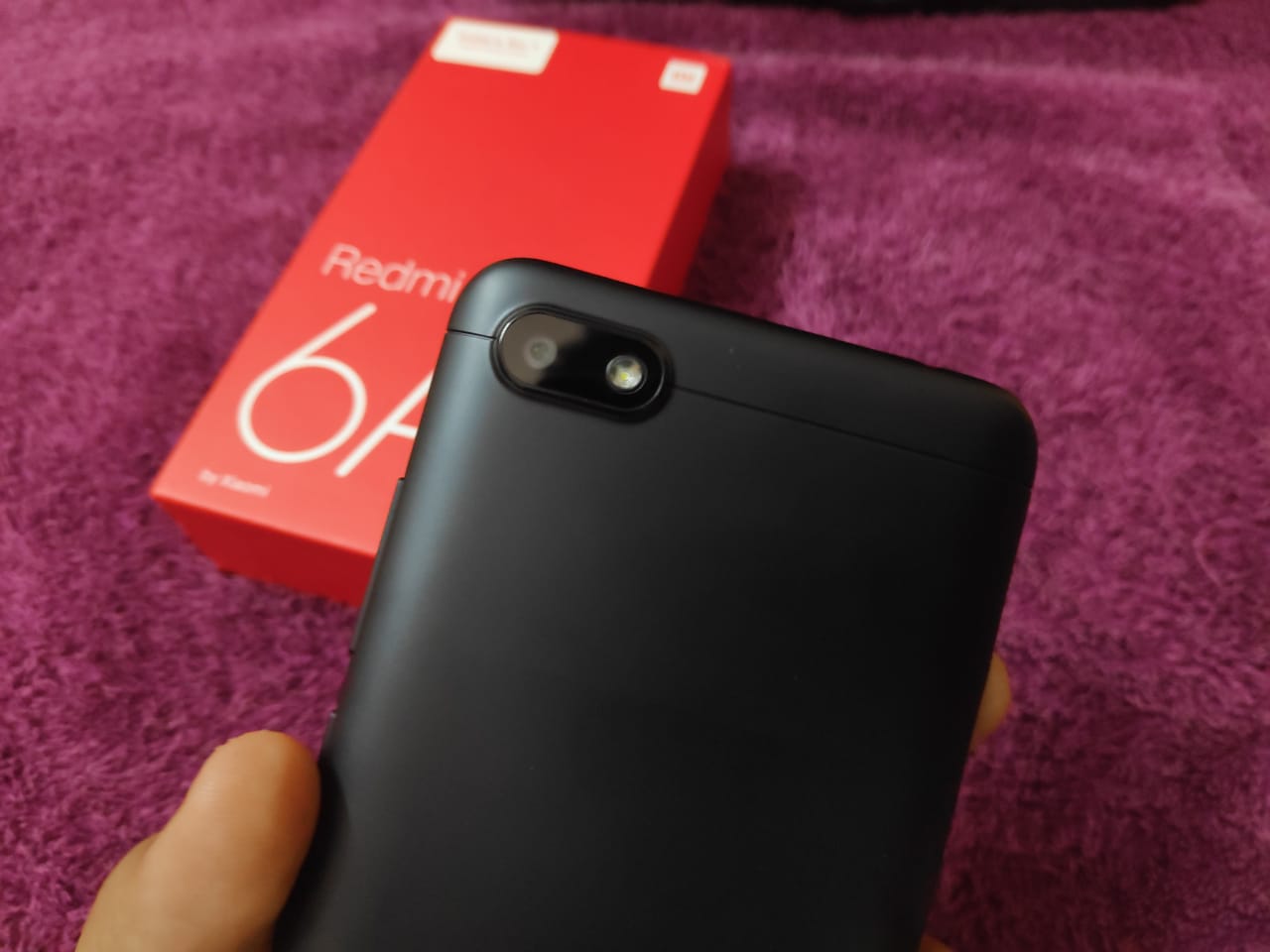 It is amazing to see 13-megapixel primary camera with f/2.2 PDAF and a 5-megapixel selfie camera. The picture quality from both front and back is not going to impress you if you have ever used a higher end smartphone or even a mid-range smartphone, but considering the price it really is a great set of the cameras.
Both cameras are capable of recording Full HD videos at 30fps, I am surprised to see Image Stabilization (EIS) available in Rs 6000 smartphone. And there is also timelapse available.
I am adding a few sample pictures taken from the smartphone along with the sample video both from the front and back of the camera.
It is surely not going to win awards for the best camera performance, because the camera is always a luxury, and all the flagship smartphones are working hard to give the best camera performance, so the camera performance of Rs 6000 smartphone should not be in question at all.
But again, it is great for taking photos of things and sharing it on social media or on WhatsApp or maybe scanning documents will get the job done.
Let's talk about the hardware performance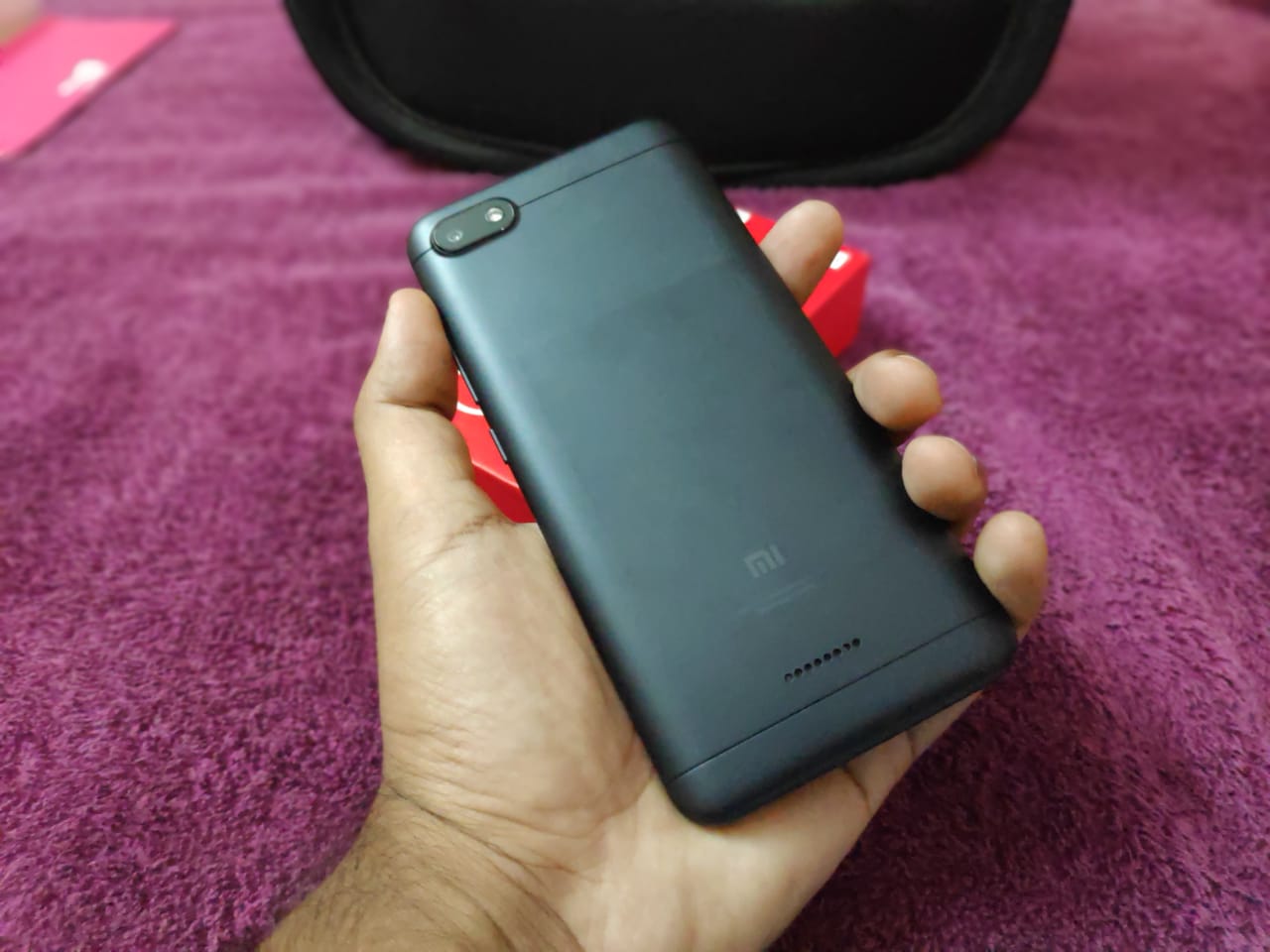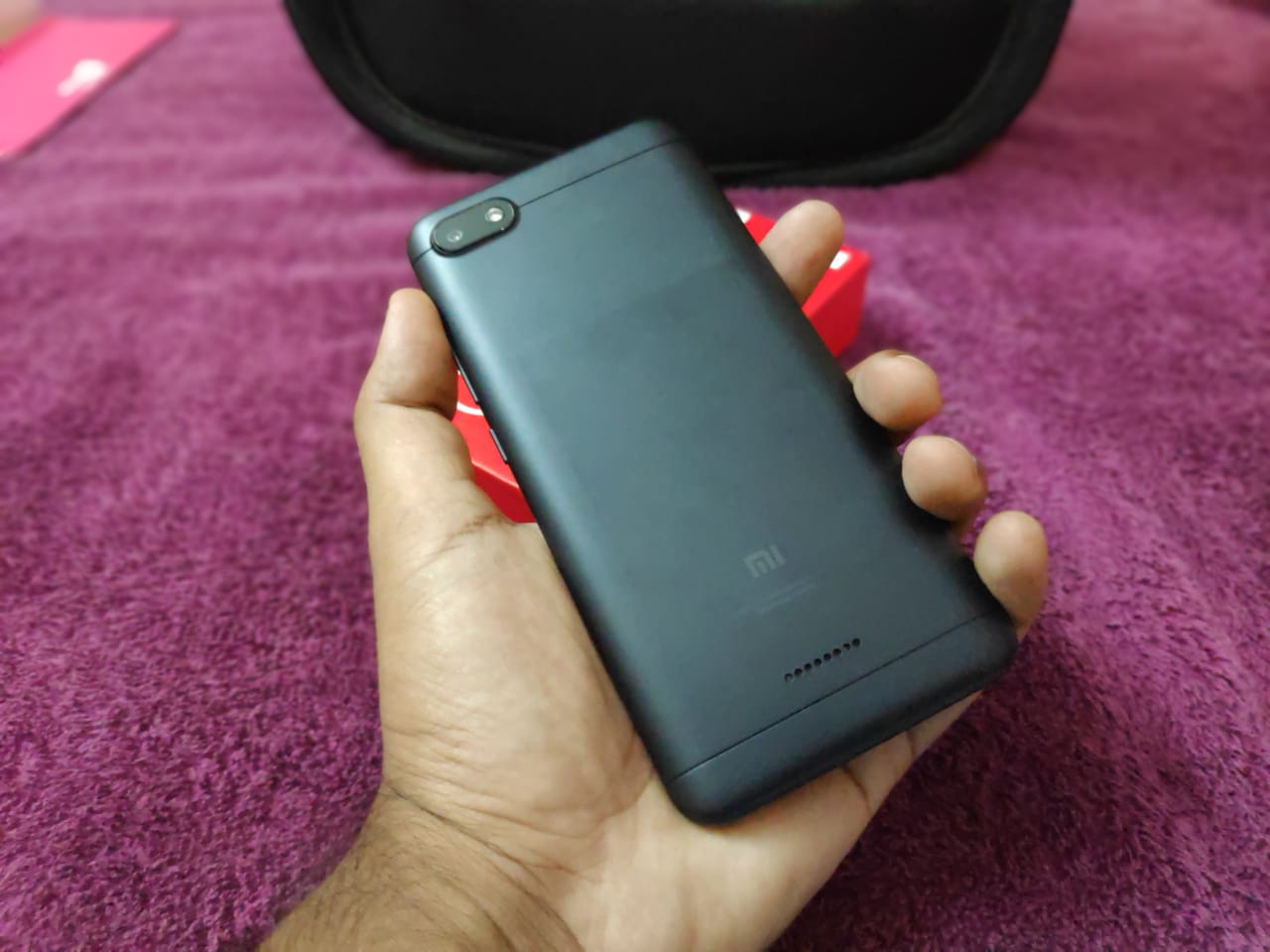 This year, Xiaomi has embraced MediaTek Helio A22 chipset against the Snapdragon 425 in the last years Redmi 5A. It doesn't have to affect the performance because the MediaTek Helio A22 chipset is slightly better in performance than the last year's Snapdragon 425
The smartphone is available in 2 storage in RAM variant, currently, only the 2GB RAM/16 GB internal storage variant is available on sale for Rs 6000. But there is only 8.3GB of free storage left after you set up the smartphone.
The good thing is, it has a dedicated microSD slot so that you can expand the storage.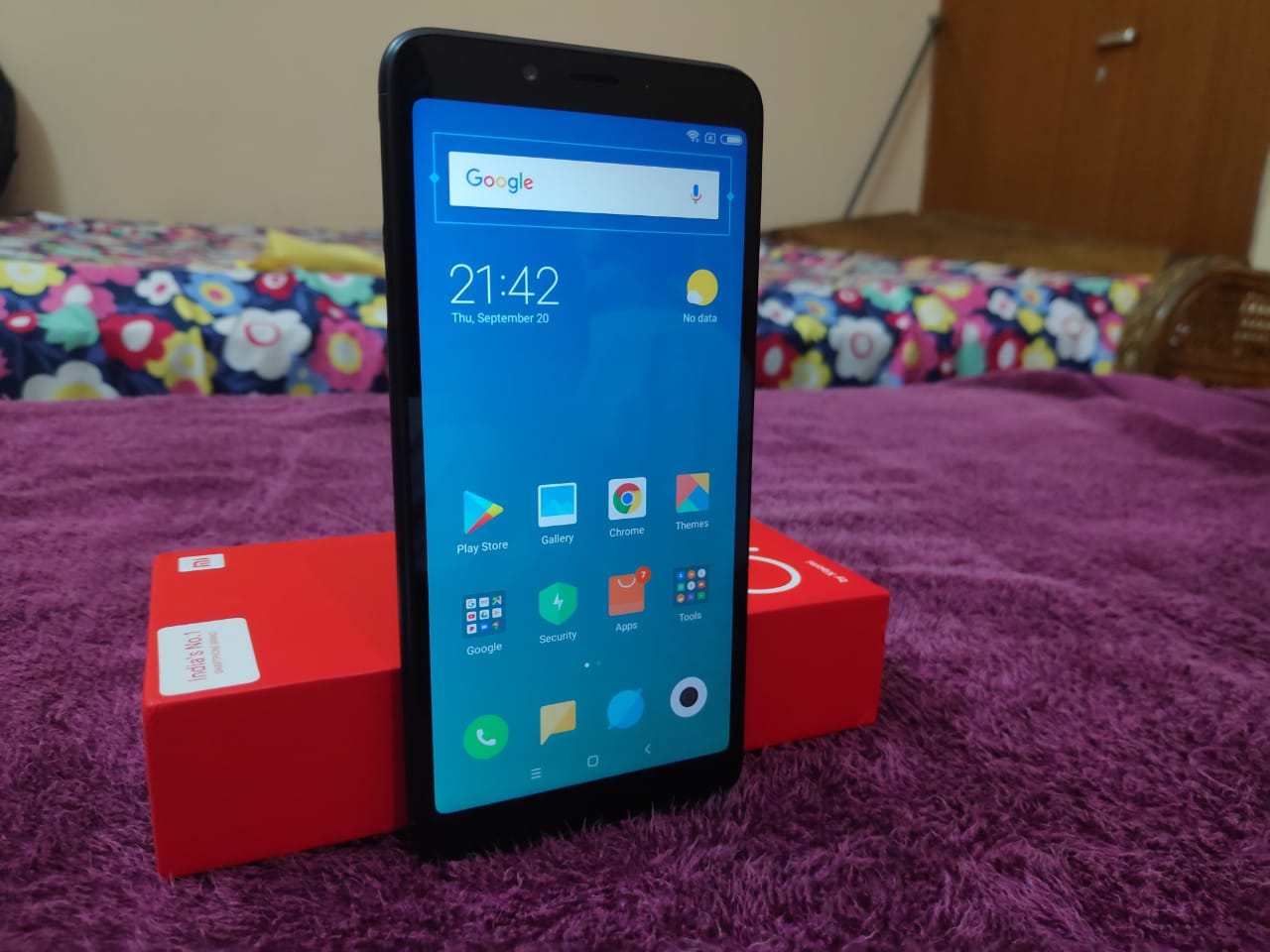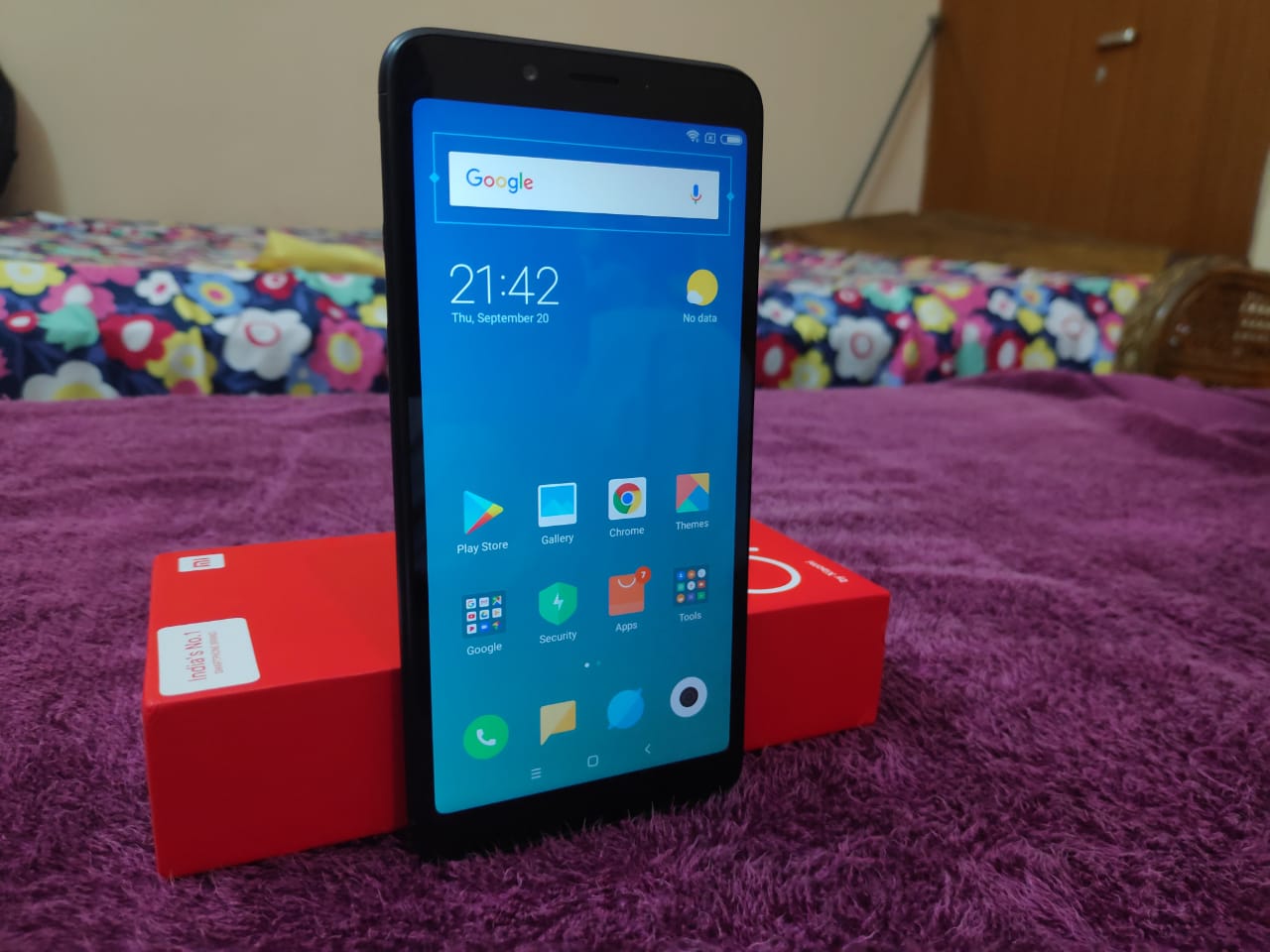 The Xioami Redmi 6A runs on Android 8.1 Oreo with MIUI 9.6 on top of it, it is exactly the same software setup found on other recently launched Xioami smartphones.
Xioami has put 3000mAh battery and has given a 2A charger along with it. Considering the smartphone is only HD plus resolution, the display wouldn't drain the battery faster.
There is a micro USB slot at the bottom for charging and data sync, along with the microphone.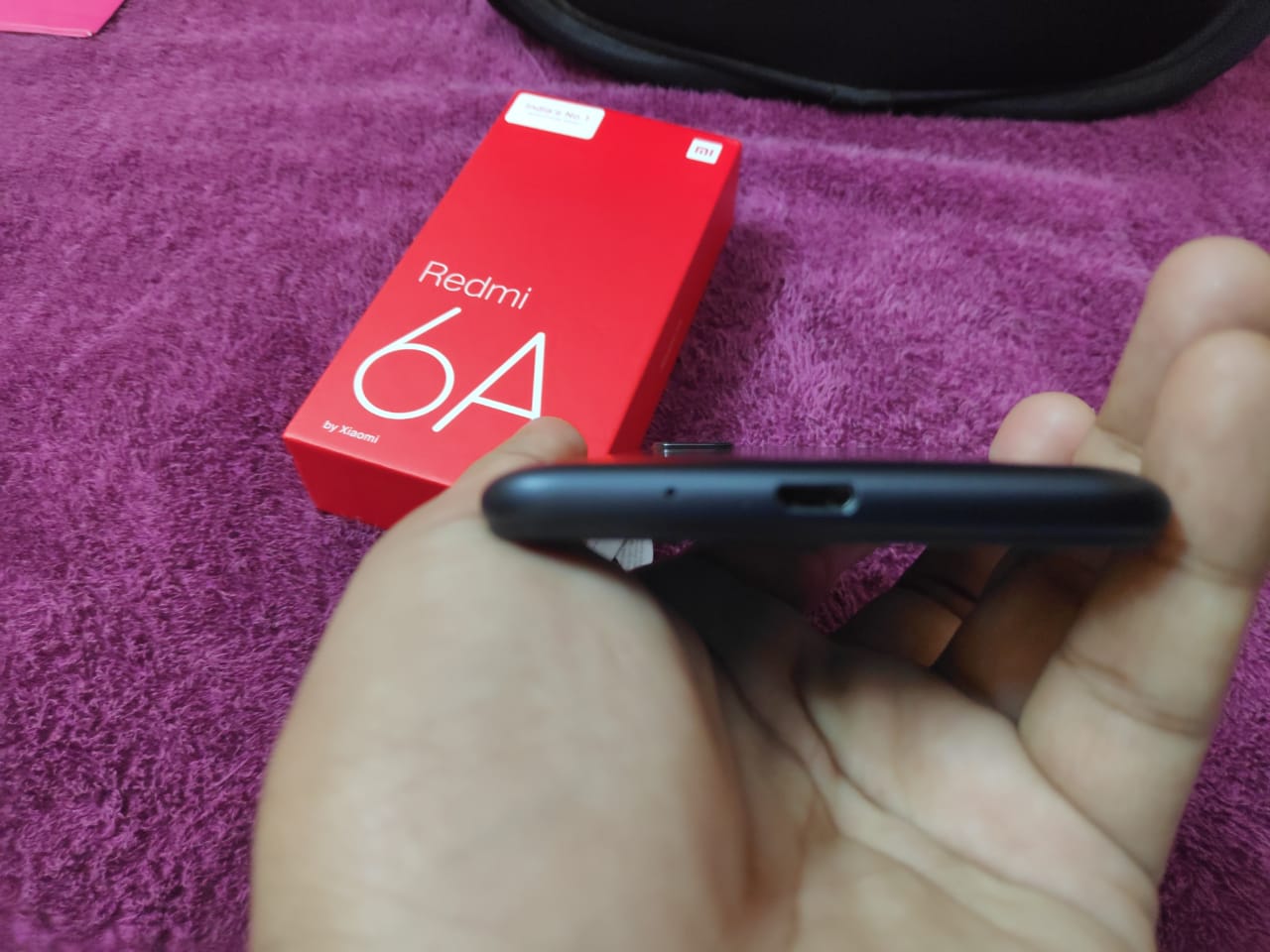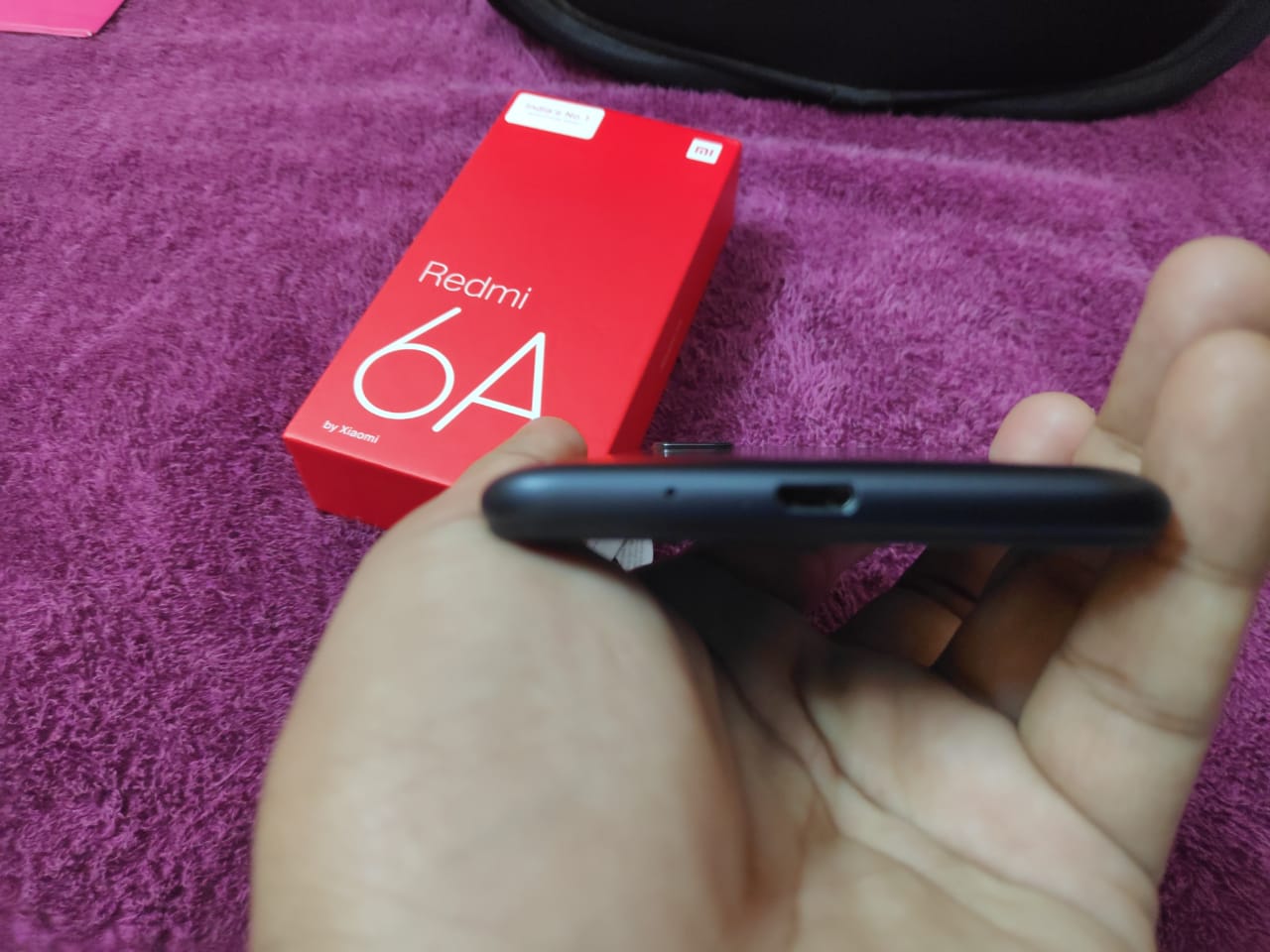 The battery was still at 52% on the second day, even when it was connected to the Wi-Fi, and I watched a few videos on YouTube. So if we talk about average it can easily last for a day and a half or maybe you can even stretch it till the next night, which can make it two working days.
And if you are heavy a user, who relies on the smartphone for everything from, taking photos to communicate with friends, to watching entertainment videos, you could be getting around 4 to 5 hours of Screen on time.
Watch the video review
Who should buy this Smartphone?
For a lot of people, 2 GB RAM might not cut it, since all of I have been spoilt by more RAM and storage options, but again, looking at the price this Smartphone is not for people who are already using a mid-range or even a Rs 10,000 smartphone Xioami has other smartphones for those people.
But it can be definitely the smartphone for people who are switching from their feature phones and are looking for a budget-friendly smartphone to use social networking services such as Facebook, WhatsApp, or Instagram.
It can be a perfect smartphone for the first timers as a student, who is eagerly waiting for the best value for money smartphone in a budget, or it can also be a very nice smartphone for elderly people, be it a relative or anyone else.