We recently got our hands on the 4G version of Xiaomi's Redmi Note and it looks and feels like a decent phone for the price you will pay.
Skipping all other details like how Xiaomi is changing the market for Smartphones in India and their aggressive flash sales where thousands of their units are sold in a few seconds, Let's go straight to the review.
Here is our review of the phone after using it for over a month.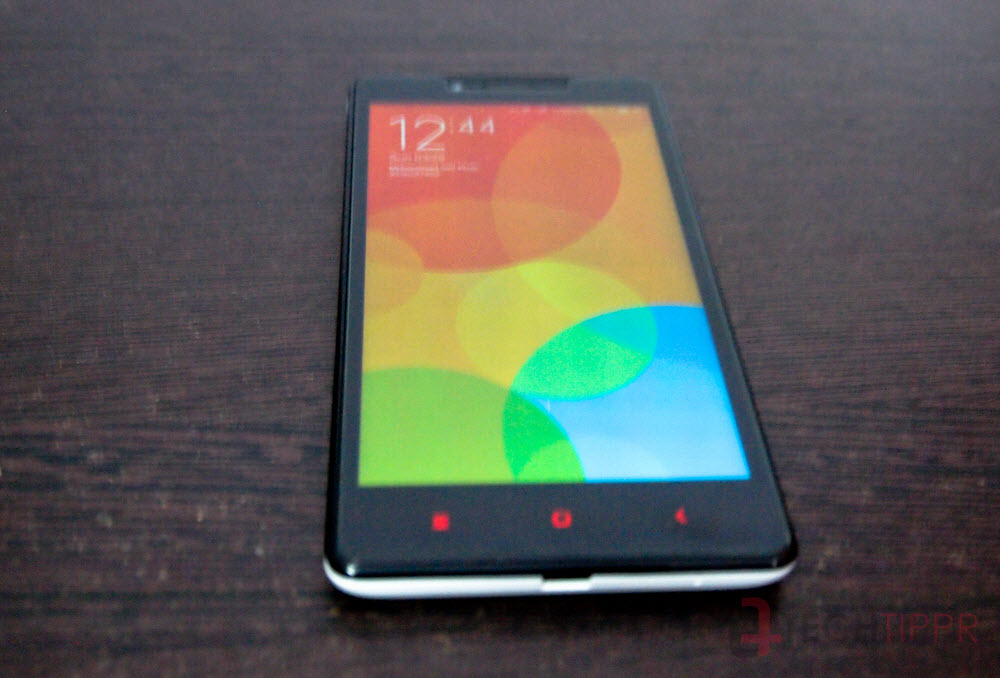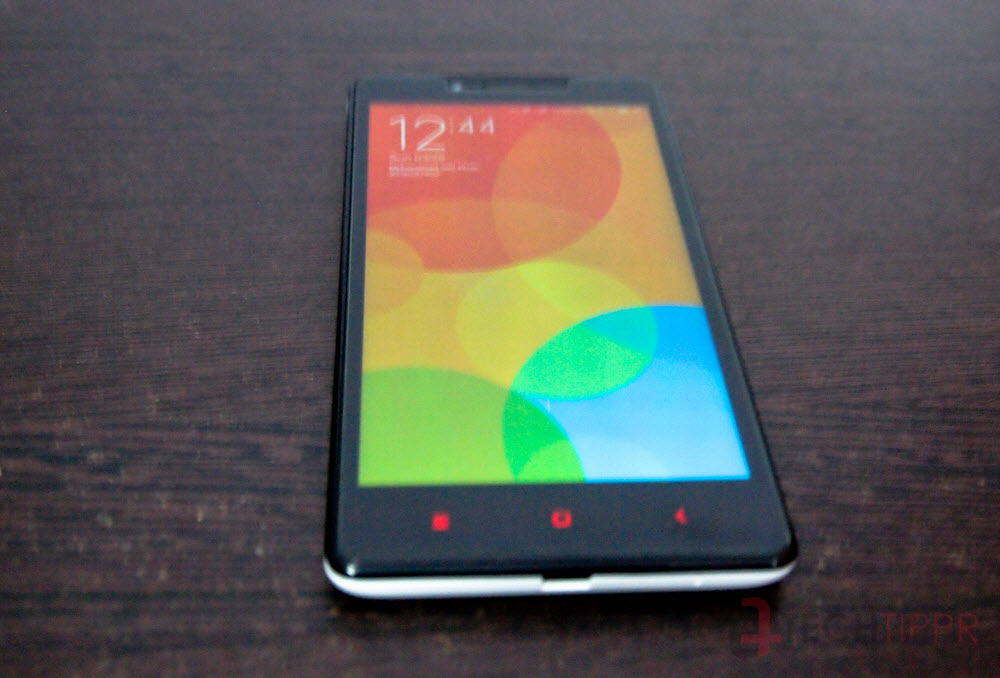 Our unit was the 4G version of Redmi Note which looks same as the Redmi Note 3G, but the 4G version has a Quad-core snapdragon processor whereas the 3G version has an Octa-Core MediaTek processor, which is said to be slower and is found in budget phones to keep the costs low. Also, 4G is a Single SIM phone whereas the 3G version is dual SIM.
Rest of the things are similar, even the battery which is a 3100mAh and gives more life to the phone, but more on that later in the post. Let's first talk about the design, which Xiaomi is known for and is often called Apple of China, despite  blatantly copying the design sense Cupertino Company, Apple.
What's in the Box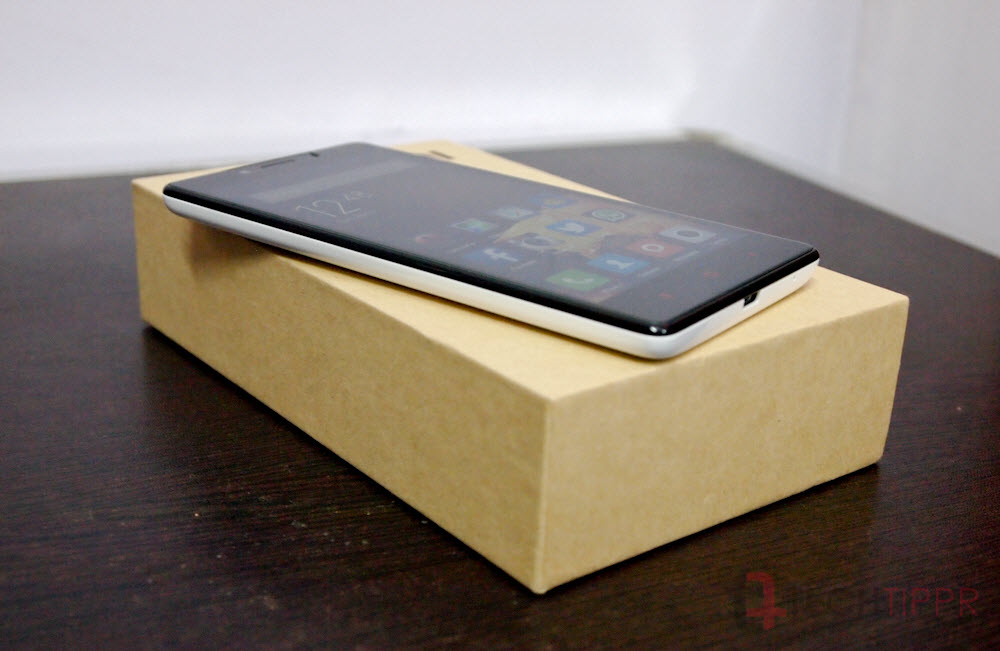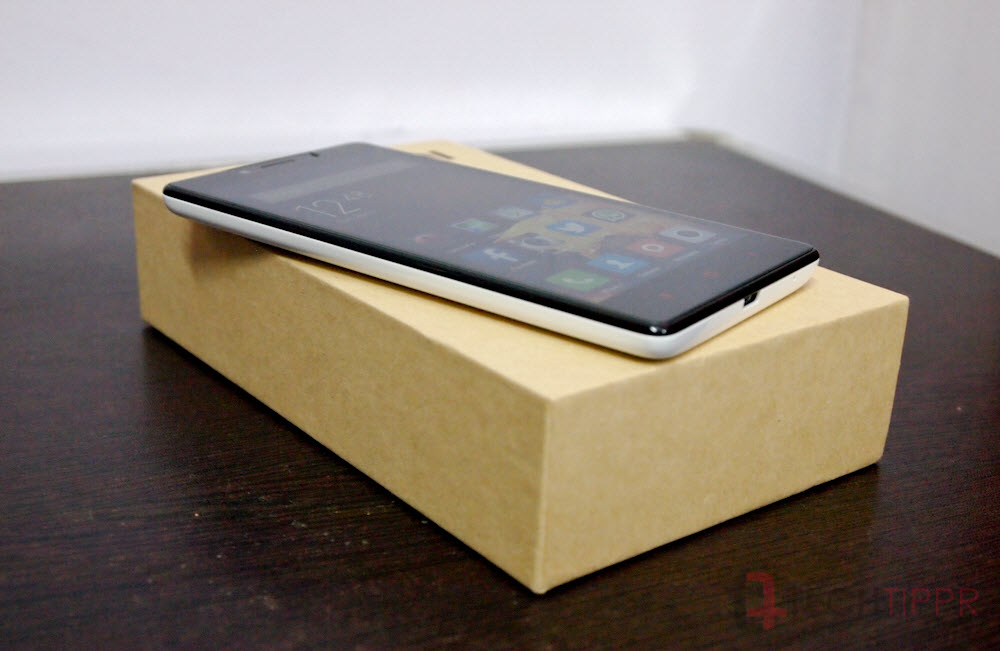 In the box, it has charger USB, Battery, the Phone and the instruction manual. There is no Earphone, Protective cover or Flip cover. You can buy the accessories from Flipkart where Xiaomi is officially selling them.
Memory
Xiaomi Redmi Note 4G has 8Gb internal memory, out of which, 5.67GB is  available for the user, which leaves you a little space for storing multimedia files, but there is an expandable memory slot, which lets you put a microSD card with 64GB, quite enough for a few movies and your entire music collection. And then there is OTG support as well.
Design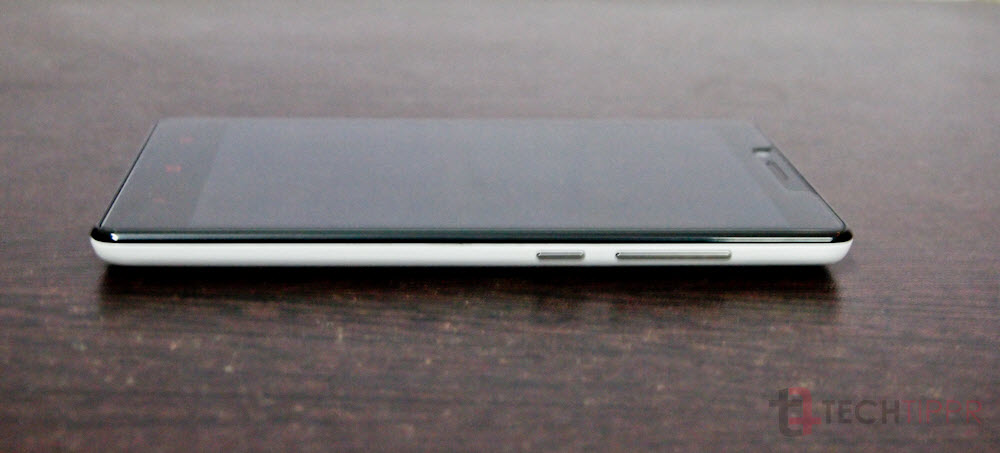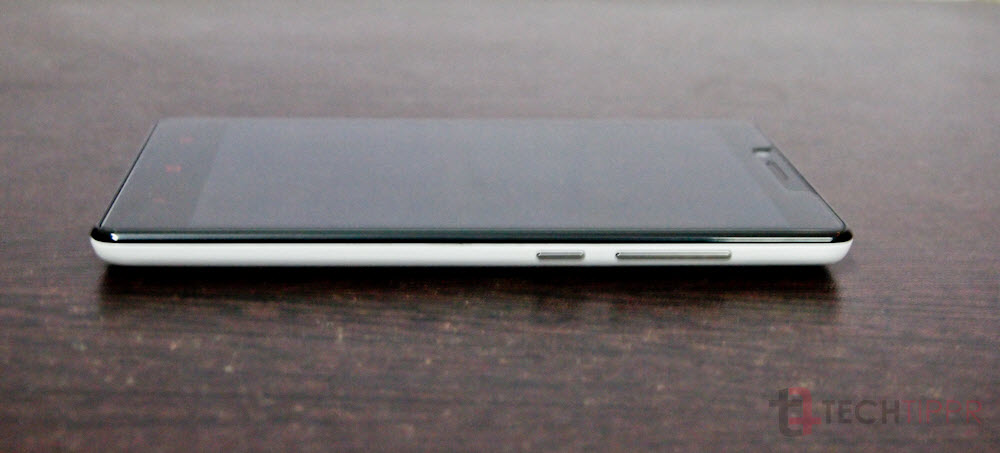 At the very first time, when you hold the phone in your hands, it feels premium and beats all the smartphones in this area that are available at this price range. The phone is made of plastic, but it's fantastic.
The screen is not as bright as you will find in Samsung or LG or any big smartphone maker, but you are still getting a Gorilla Glass which is a good news for people who keep dropping their phones every now and then.
The Form Factor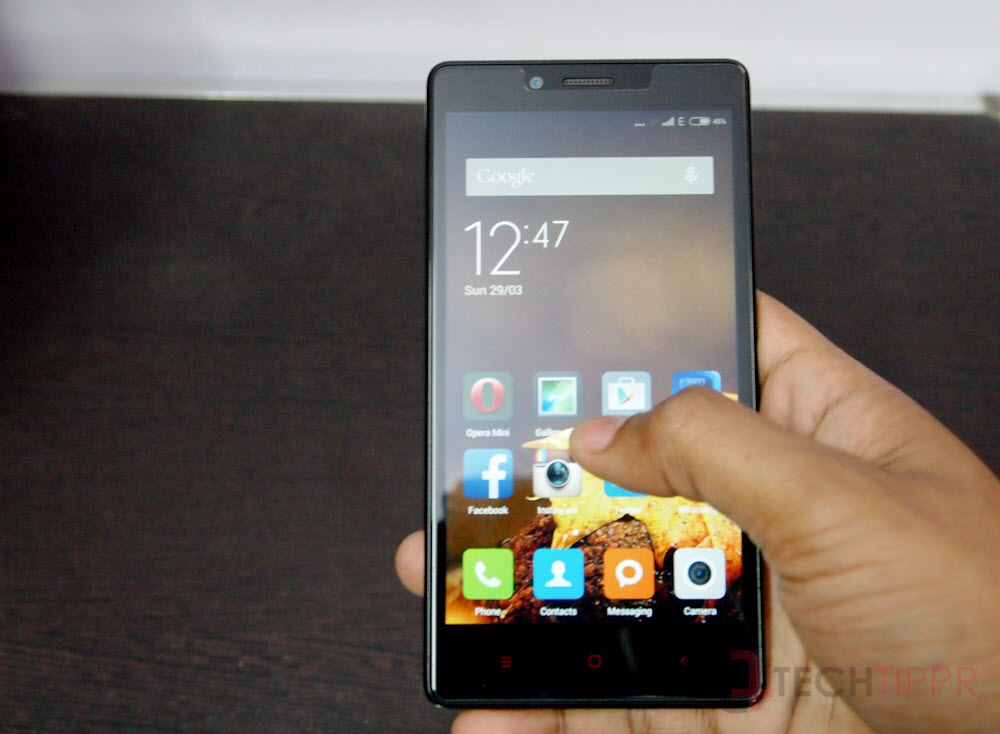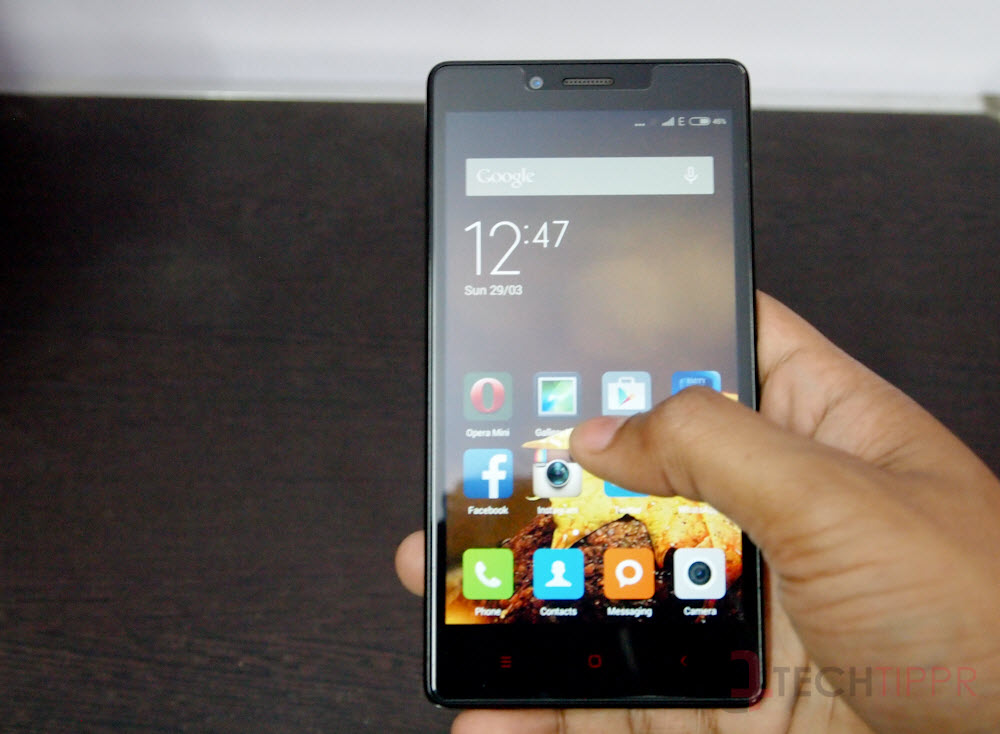 At 5.5 inch, the phone looks way too big for the first time, perhaps it's a personal thing as I have been using phones that were less than 5 inch in screen size. You will have to use two hands to operate it. Sometimes unlocking/locking requires two hands.
But then bigger phones has their own advantages, as they can be used as mini Tablets as well. Perhaps that is why they are called Phablets, and Xiaomi Redmi Note 4G falls very suitable in this category. Because it's powerful enough to let you run multiple apps and switch between them without any lag.
But when you use multiple apps and your screen time is in longer sessions, you will notice the phone heats a little, but when I says it heats, it doesn't mean it will burn your fingers. And I think plastic helps in heat absorption a little bit. Also, update it to get the heating issue resolved. (more in the Software section)
Browsing and Multimedia
Browsing is fun on this phone, because of the reasons We've already mentioned, phablet. You don't need to zoom in too much to read websites that are not mobile responsive, same goes for viewing documents.
The photos look as if you are holding 5×4 sized real photograph in your hand. It looks nice. Same thing can be said for the video playback at 720p.
Battery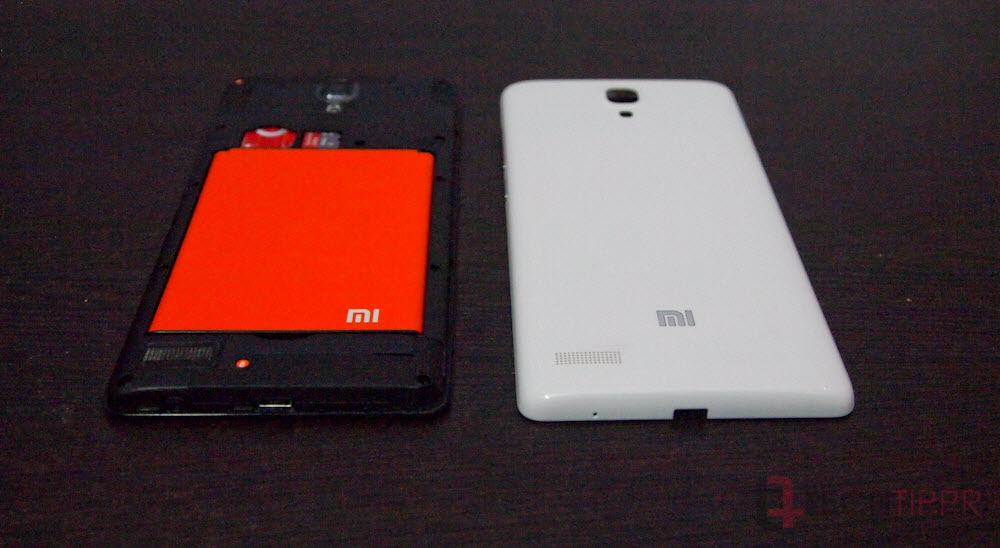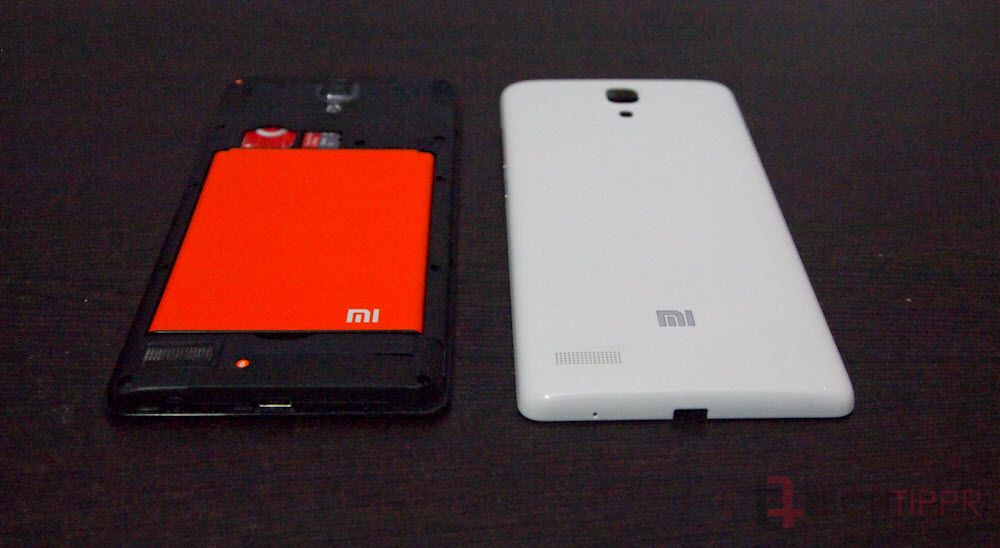 Thanks to the 3100mAh battery, we were able to watch a couple of videos online, in fact a full cricket innings on the host star and still came back home to some power still left. On busy days, when I don't have the luxury to enjoy my daily dose of online Videos, the phone still have 30% battery at the end of the day. Really heavy usages gave me over 16 hours of battery life on it. Moreover battery is built with fast charging technique as mentioned on the box.
Software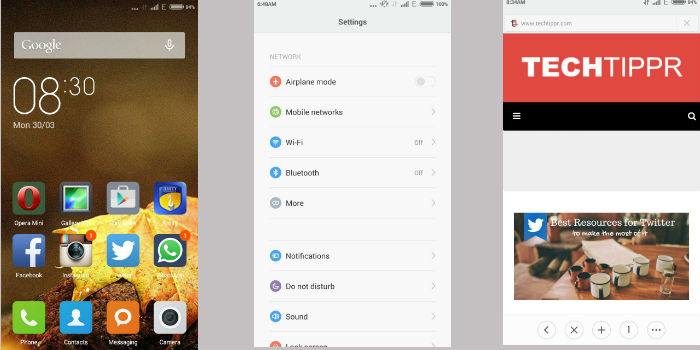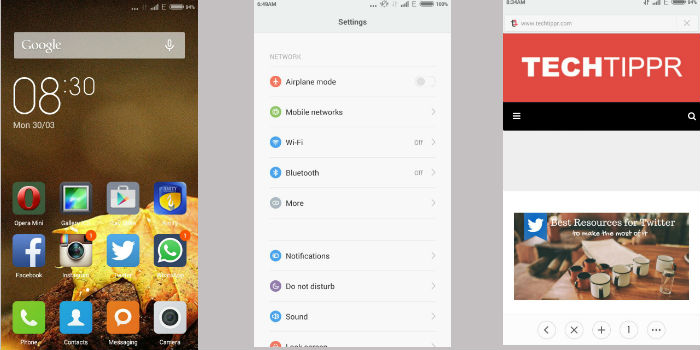 If we talk about the OS, it comes with Android 4.2 on it but you can update it to 4.4 which I highly recommend, to solve the heating issue.
There are not many exclusive things to talk about other than the MIUI, Xiaomi's custom ROM, which takes inspiration from Apple and mixes it with the functionality of Android, and does it well, the Time and Calendar icon show time and date dynamically, just like Apple, plus there are a handful of features that need to be appreciated.
Like the software implementation on Camera, brightness can be adjusted from screen while tapping the object to be brightened, easy transition from primary to secondary camera just by sliding up/down on the screen.
Camera
I've saved the disappointment for end. Though the software implementation is done well on the Camera, the image processing doesn't do a great job. Xiaomi Note would have been a perfect phone if the Camera was perfect, sadly it is an average camera and does not do that well.
The low light photos are not impressive at all. I tried several other camera apps from the Play Store, but the results were same, not impressive. But we can't really find great cameras in phones that are priced at Rs 10,000 or below.
For Rs 9,999. You get a phone with a bigger screen that will give a day-long battery life, and will run essential apps without slowing the phone down. A pretty nice deal if you ask me.
Key Specs of Xiaomi Redmi Note
[su_table]
| | |
| --- | --- |
| Screen Display | 5.5 Inches |
| OS | Android 4.2 (Jelly Bean), 4.4 Upgrade Available |
| Resolution | 720 x 1280 pixels (~267 ppi pixel density) |
| SIM Slots | Single SIM |
| RAM / Internal Memory | 2GB RAM / 8GB Internal (microSD, up to 64 GB)/ OTG Support |
| Camera | 13MP Primary (LED flash) / 5MP Front |
| Battery/ Standby | 3100 mAh / 775 Hours of Standby |
| Processor | Quad-core 1.6 GHz Cortex-A7 /  Snapdragon 400 Chipset |
[/su_table]