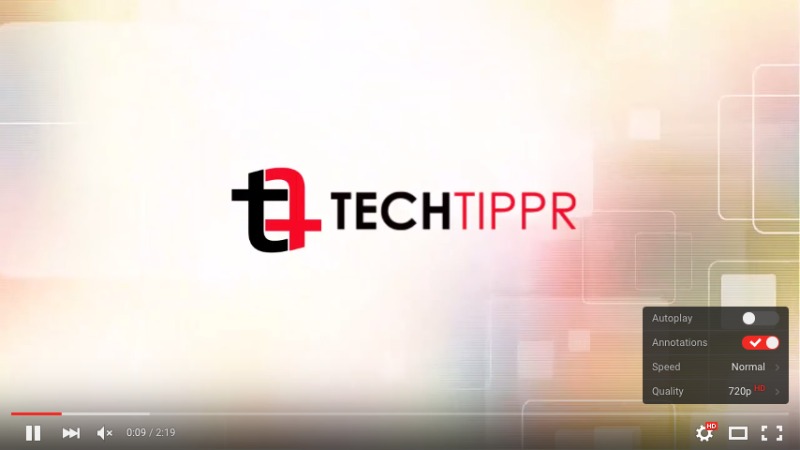 Looks like YouTube has done some design changes to their web video player, it has now transparent controls on the videos on YouTube website and the Video embeds on third party sites as well.
Earlier, it used to be black by default and you could change it for the embeds to a light theme by using some advanced parameters.
The new transparent video player controls look cool and also saves some screen real estate. This new transparent design will also make sure that the embeds on third party websites look good even with the default embed codes, even though Youtube has already started giving more options for the embeds.
YouTube started testing this new transparent web video player design in April but only with few beta testers, now it has been rolled out globally and effects every video.
Here is a tweet from the YouTube making the design update official.
Ooh la la! Our new player design is slicker than a squirrel on waterskis! pic.twitter.com/9tS1pm3NiG

— YouTube (@YouTube) August 3, 2015