In today's age, the data is more important than the device itself. With so many advancements coming to the smartphone every year and with so many new phones launching every year, we keep changing our phones in every year or two.
Backup and Restore apps make it super easy to switch between phones, otherwise, you will have to spend an enormous amount of time in installing apps, and setting up the phones the way you want.
Just recently, a friend of my was switching from Samsung Galaxy s7 to Samsung Galaxy S8 and he wanted to move his apps and data to from his Samsung Galaxy S7 to Samsung Galaxy S8, these apps for Android backup proved to be quite helpful.
So, in this post, we talk about some of the best Android apps out there to help you back up your data from phone and restore it to the other. Some of these apps have also got a paid version, but mostly the free apps are ad supported with all the featured unlocked for use.
App Backup Restore – Personal Contact Backup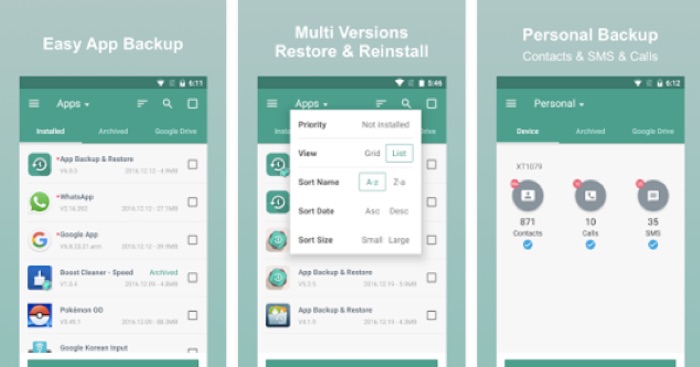 If you are looking to factory reset your phone because it's slow (or maybe some other reason) this app called App Backup Restore is your friend.
You can easily back up the APKs of your installed apps to either the Cloud or your SD Card so that you can easily install them (sideload them) to your phone after the reset.
The Cloud backup feature is pretty useful for people who have got phones with less internal storage. The lower end phones of Samsung Galaxy have got less Internal Storage so making Android backups it possible without filling up the internal storage.
Or maybe you want to set up a new phone, this can be helpful as you can also backup your contacts. The downside of this app is, you can't backup your app data. But overall, this is a great App to backup and restore your Android data.
Easy Backup & Restore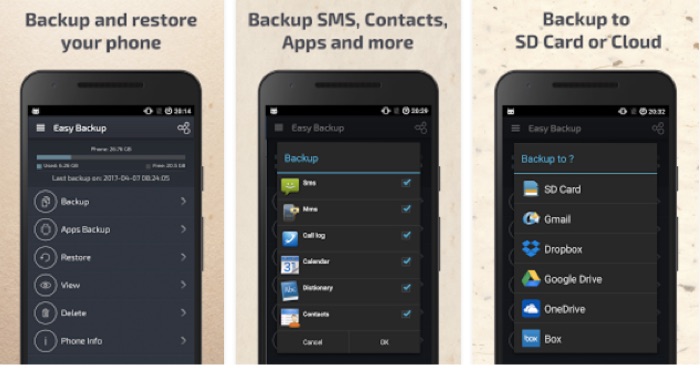 This Easy Backup & Restore app is a little lift up from the previous one we mentioned in the list. But it's fairly simple as well.
It lets you backup your Android app, and some other stuff, such as SMS, Media, Calender etc. Like the above app, Easy Backup & Restore app also allows you to save your data to either your device or to the Cloud.
Backing up to the cloud makes sure you can get your data back even if you lose access to your phone.
If your phone is rooted, then you can do more with Easy Backup & Restore app, as you can give it root access and also backup the app data, which is pretty cool.
Not Available Anymore
CM Backup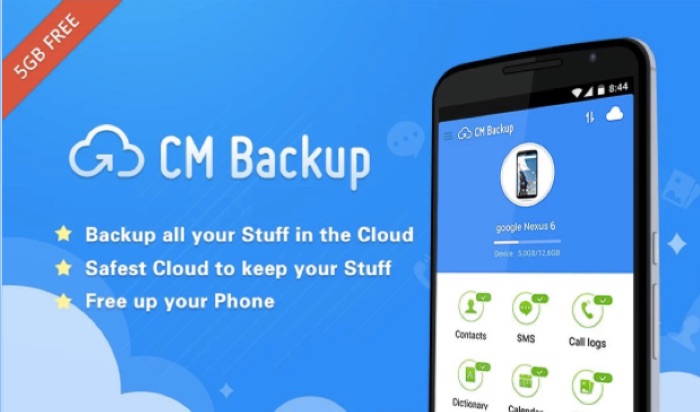 CM Backup is a pretty popular app for backing up your app data, this lets you backup contacts, messages, call logs, bookmarks, calendar info, alarms, and user dictionaries, you can then keep it in the cloud to access it from anywhere.
It's quite helpful if you lose your phone or simply looking to switch to new phones.  The developers have really worked a lot on its easy User Interface, which is one of the points this app made it to the list.
Not Available Anymore
Backup Your Mobile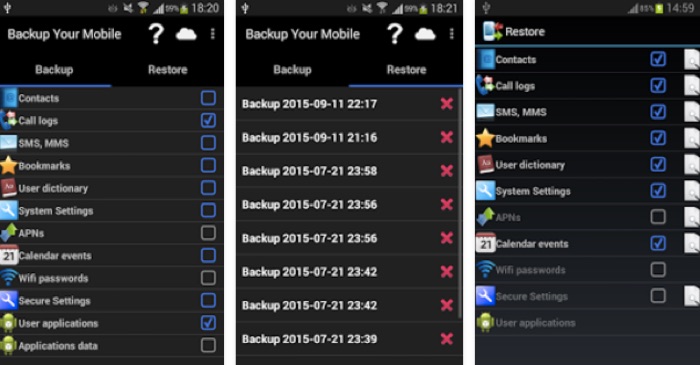 The Backup Your Mobile app can backup a lot of things including apps, system settings, SMS, MMS, call logs etc. The UI is simple and it does what it promises to do.
Super Backup Pro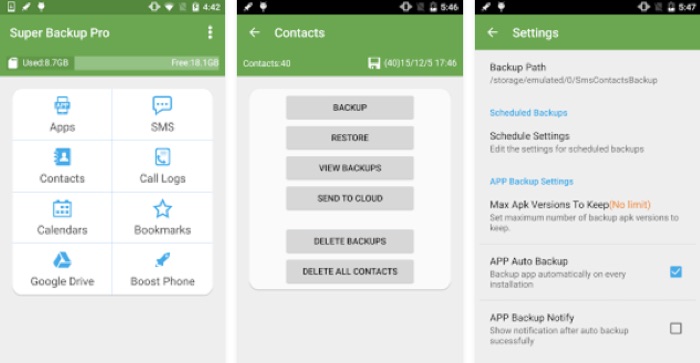 The Super Backup Pro is one of the first Backup and Restore app I used, I was really surprised by the simplicity of the app and the fact that it saved me a lot of time by backing up all my files and restoring them after doing a factory reset on my Android phone.
The best thing about the app is it's auto backup feature on a scheduled basis so that you have your files backed up to the cloud for later.
Not Available Anymore
List My Apps
The List My Apps is not actually a backup and Restore app, but the reason it made it to the list, is that it offers a clever solution for people who have not a lot of apps installed on their phones, who don't want to backup these apps either because of less internal storage or just Internet is too fast.
The List My App, simply creates a list of apps, along with their URLs to the play store, so that you can easily install them from Play Store.
The good thing is, you always get the most updated version of the app since you are installing it directly from the Play Store.
Titanium Backup (for Rooted Phones)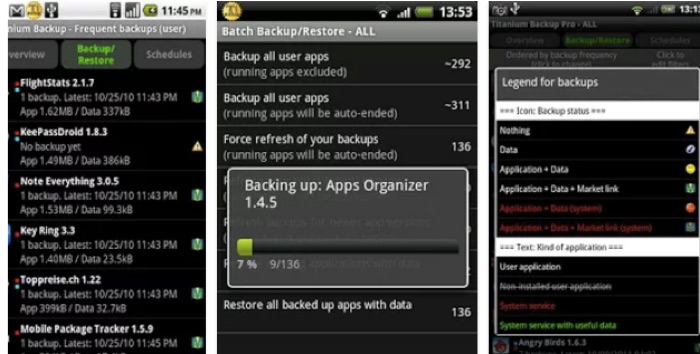 If you have rooted your phone, you enter into the world of unlimited possibilities, and with Titanium app, you have the same luxury when it comes ot backing up your files and restoring them on a later date to your fresh new phones or just after installing a new ROM or anything you want to do with it.
The Titanium app is extensively for the Root users. It lets you uninstall the Bloatware Smartphone OEMs put in these data.
You can backup your apps along with the app data, and keep it to their the SD card or the cloud.
This app literally lets you clone your mobile to another mobile since you get backup and restore everything.
So, if you have got a rooted phone already, this is probably the best app for Backing up and Restoring apps and app data.
How to Backup & Restore without these apps
So, if you are wondering if there is a way to backup and restore all your Mobiel data to a new phone or the same phone (after a factory reset) then the answer is yes.
Though you won't need an app, you will require a streamlined process for backing app all your files and not lose any of them. But once you have the process in place, there is no need to worry about.
Backup your Contacts, Calendar and App Data, Browser History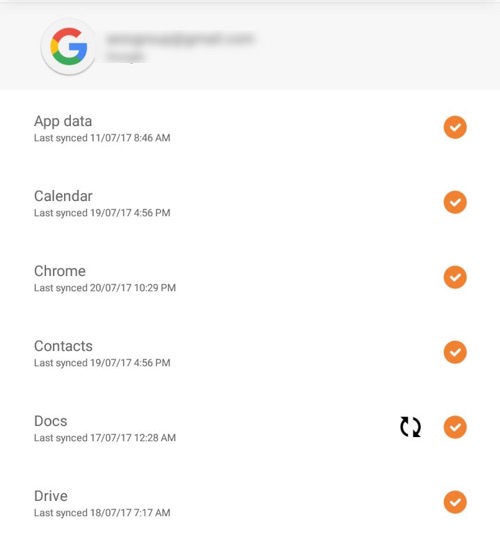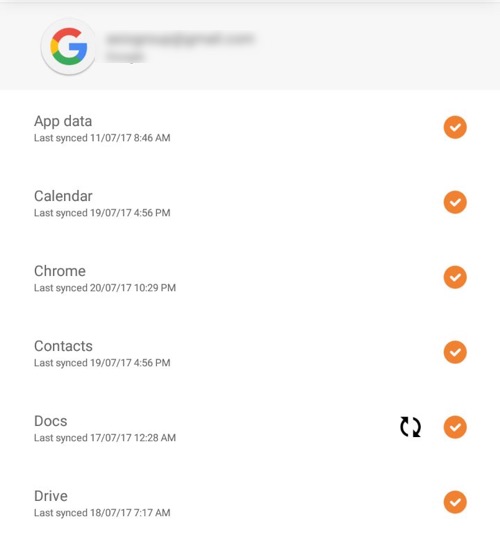 We all have our Google Accounts added to our Android phones, you can actually use it to backup all your contacts. Actually 'Sync' is the better word here.
You can turn on the 'Sync' for contacts, app data, browser history etc.
Backup your Photos & Videos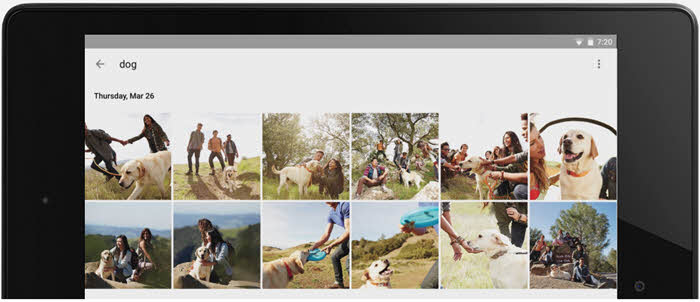 Use Google Photos for backing up your photos and videos from your Smartphone, you can select all the folder that contain photos and back them up to Google Photos. If offer unlimited storage for photos and videos.
I backup all my Mobile Camera photos and Video to Google Photos, It's more than just a photo backing up the app, it's smarter and helps you organise your photos in a better way, you can read about Google Photos in detail.
ReInstall Apps from PlayStore 'Installed App' log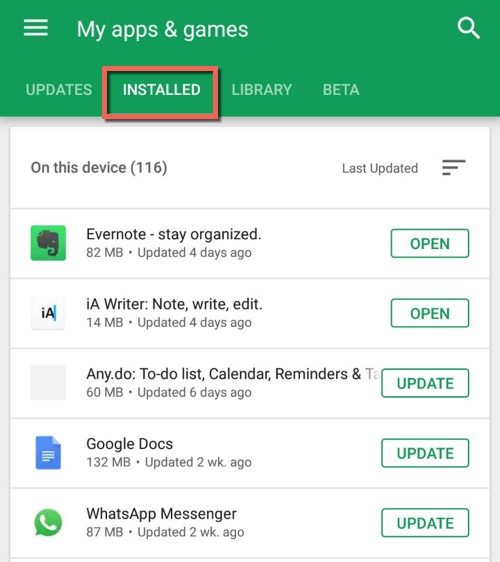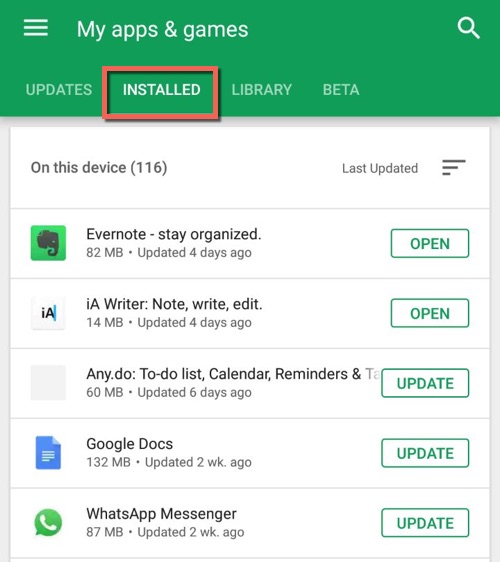 The Play Store has a log of all the apps you have installed on your phone when you add your Google account to another phone.
You can see the list of apps you have ever installed on a smartphone, you can choose to install the apps again to the new device (or after a factory reset)
Backup Documents, PDFs, Receipts, Small Files in Dropbox and Google Drive
Dropbox and Google Drive give enough free storage for people to keep a backup of their most important files.
All my important files are stored in Dropbox, Documents, Spreadsheets are saved in Google Drive and Receipts and other important stuff is saved in Evernote.
And Google Keep has my To-Do list and another important piece of text that can be synced from Google (as I mentioned in the section above)
Manually Backup Big Files, Movies, TV Series etc to Computer
It's not that these files cannot be backed up to Google Drive or Dropbox, people actually do that, but if you have other things that should be saved on the limited Cloud Storage of 5Gb to 10GB.
And your Movie Collection on your phone is like 5 to 10GB, then it's better to Manually back them up to your PC, or the chances are, you have already got them on your PC.
If you don;t have space on your computer, you can but a 1TB Portable Hard Drive that's going to cost you somewhere around $60 but you get enough storage space for your movie or TV series collection.
So, this is it in the list, I am sure this will be the only guide you will ever require on the topic of backup and Restore App on Android. It's better you bookmark the page or share it with someone who might find it helpful.
Like our Facebook page and stay informed on the Technology updates.