If you are a digital content creator, and this question 'what is the best sd memory card to buy' comes to your mind, you are not alone. being a content creator myself, I had to educate myself with the best options for a smoother workflow. I am putting my learnings into this article. Hopefully this will help you.
When choosing the right SD card for your device, you are going to want to think about the following:
Storage space needed
Format you are trying to record in (HD or 4K)
Price of SD card
SD cards are the most popular storage media for photography. They are small, lightweight, and convenient to use. With no moving parts, they typically last longer than hard disks. SD cards are categorized by their capacity and format.
Watch the Video
Different Types of SD Cards
Different types of SD cards are available in the market. These cards store data and store it in various formats.
This section will show you some of the most popular SD card formats, including micro SD cards, Compact Flash, and others.
What are the Advantages of Micro SD Cards
Micro SD cards are becoming an essential part of the digital world. With how data-intensive the digital world is, they are necessary to store, back up, and transfer data.
There are many advantages to using a micro sd card, but one of the most important reasons is their compact size. This allows you to store them anywhere without taking up too much space on your phone or tablet.
How to Choose the Best SD Card for Your Device
SD cards are crucial to our digital lives. So it is easy to find the best one for your device.
What Brand to go for?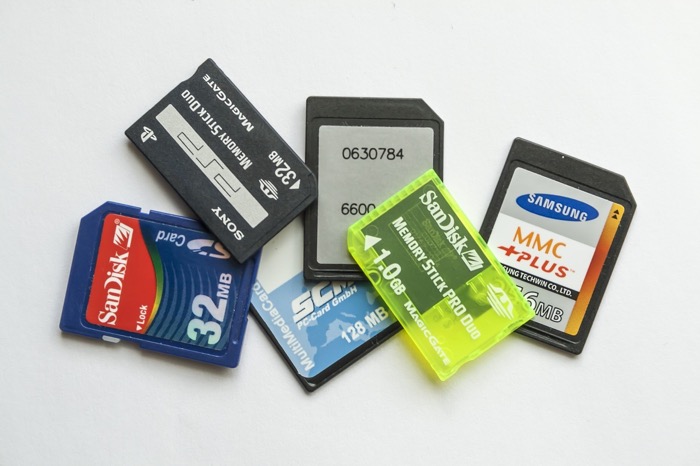 Many factors contribute to which SD card is right for you. Some of the major ones are speed, storage capacity, reliability, and warranty. Many brands manufacture SD cards, but only a few are worth investing in. THere's Samsung, Sony, Kingston, Sandisk. These are reputed names for SC Cards. 
When I look at the SD Cards I have, the majority of them are from Sandisk. it also the most selling SD Cards company.
How Much Storage needed?
You should consider how much storage space you need. This will depend on what type of device you have and how many photos or videos it will take up on average per day.
Different cameras have different requirements for video formats and storage space needs.
If you plan on shooting in 4K, or HD, make sure to get an SD card that can support these formats. For example, 4K Shooting will be writing a lot of data on the SD Card, so it needs to have a higher writing speed.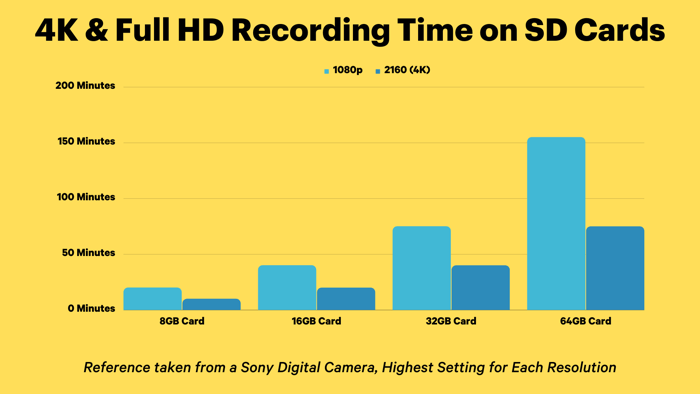 What should be the writing speed of the SD Card
The Read and writing speed is mentioned on the listing of SD cards and on the package itself. Basically, if you are recording 4K footage, go for the maximum writing speed SD card you can buy.
But for a lot of other devices, like CCTV, and Portable Mic Recorders, you don't need high writing speed.
But, then again, if you want to use the SD card files directly to use in an editing software on your computer, get the higher writing speed SD card.
For example, Sandisk has different types of SD Cards.
Sandisk Ultra (120MB/s)
Sandisk Extreme (160MB/s)
Sandisk Extreme Pro (170MB/s)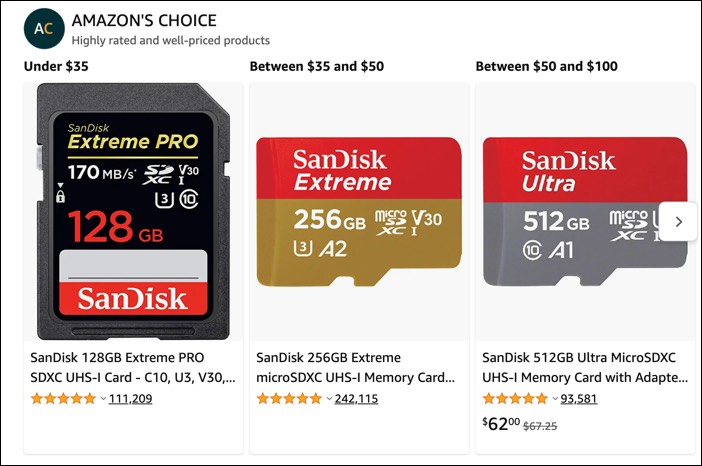 All these types are also available in different storage options. 
Obviously, you already know the difference, but let's mention the difference between the SD and MicroSD cards to make this guide noob friendly. 
For Digital Cameras, Camcorders and some recording devices, the standard SD card is used. And for Action Cameras, CCTVs, and some recording devices, the MicroSD is used.
Best option for keeping backup or archiving photos and videos
Many people use SD cards to store their photos and videos, as it is much more reliable than cloud storage, where you also have to pay a monthly subscription fee.
My recommendation for keeping an archive of your photos and videos offline would be to use SSDs. These are available in higher capacity and have higher writing and read speeds, like 500MB/s and even more.
These are economical as well. You can get a 1TB SSD for as low as $120.
In conclusion, the SanDisk Extreme Pro has the best performance of any SD card, making it the best option for photographers who are looking for a reliable card that will last for years.