Are you looking to view the saved Wi-Fi password on your Android mobile? Continue reading this article to know how we can do this easily without using any app or hack.
You may have gotten Wi-Fi connection at home which you have connected on your Android mobile, how are you may have connected it somewhere else, and have completely forgotten him the Wi-Fi password.
It is easy to view the saved password of a Wi-Fi connection if you are on PC, but, on Android mobile, it is a little tricky, but it is possible.
How to View Saved Wifi Passwords on Xiaomi Mobiles?
If you own an Android smartphone from Xiaomi, you may have noticed that they give you the option to share QR code that can be scanned by other smartphones, to quickly connected to the internet.
Although it comes pretty handy in connecting all other smartphones using the QR code, it would be convenient if you can view the password so that you can enter in other devices where scanning the QR code is not possible.
For that what you can do is, take the screenshot of the QR code.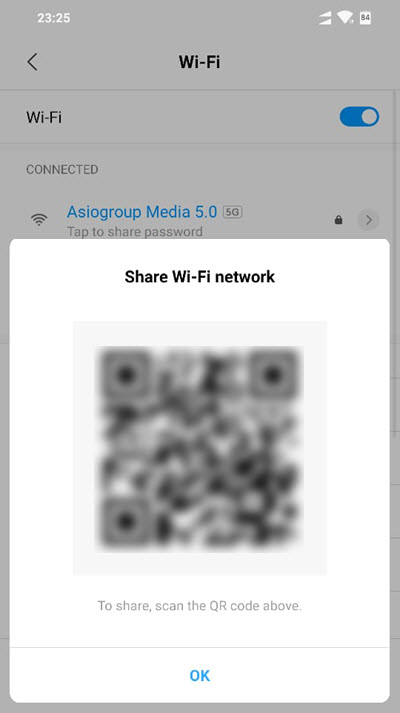 And then open the Google Chrome browser and open this website mentioned below.
https://zxing.org/w/decode.jspx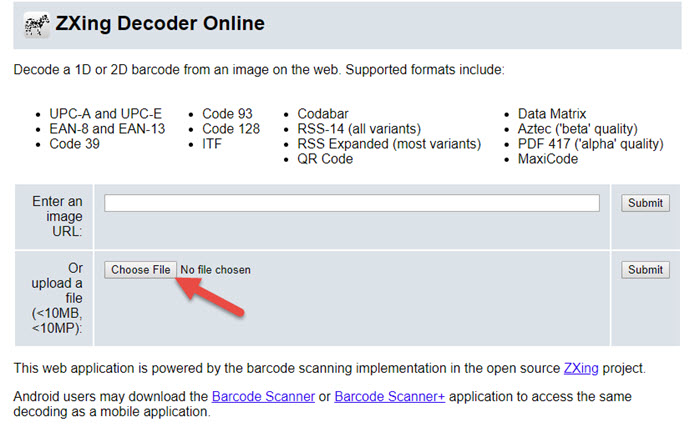 It is a QR code and Decoder website, where you need to upload the screenshot of the QR code and decode it. The QR Code Decoder will easily decode and show you the password.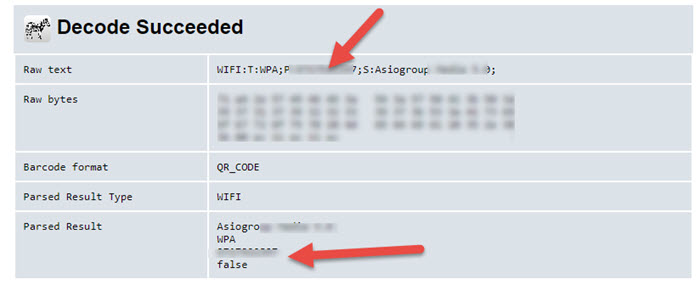 It is handy for viewing the password so that you can use it on other devices.
Related
Find Wifi Password by Logging Into Your Router.
If you are already connected to the Wi-Fi, and you want to view the password, you can do so by logging into your router.
It is reasonably easy to log in to the router dashboard where you can find the Wi-Fi or wireless tab, and then give your password for the Wi-Fi.
Find out the router model.
You first need to find out the model of your router and e manufacturer. For example, if it is a specific router from Belkin, you can search for the login address for the Belkin router in Google.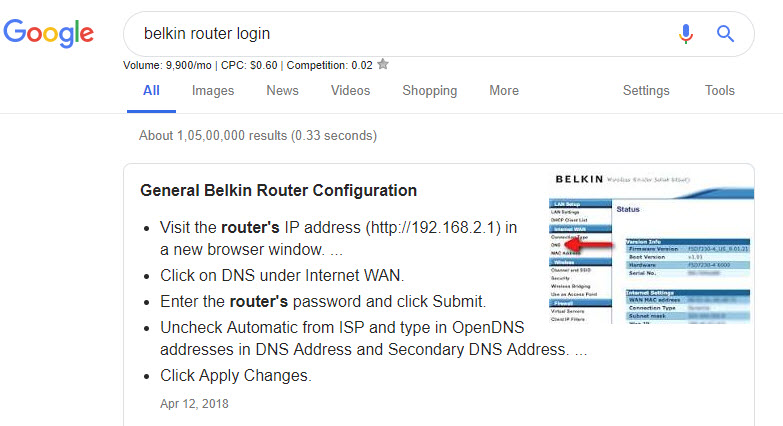 The login address for Belkin would be something like this http://192.168.2.1, and you will have to enter this in your browser.
Once you tap enter, you will be prompted to log in to the Wi-Fi router page.
You can again search for the default username and password for the specific brand of the router. Mostly the username and password is 'admin', and sometimes you need to enter just admin and leave the password blank.
Related
A Detailed Guide to Create Strong Password Which is Hard To Crack?
If the router has been set by the site engineer of your internet service provider you need to call them and ask for the login details of your router, they also follow it standard criteria to choose username and password.
Once you login to the router page, you can find the area where it is written Wi-Fi or wireless, it is the setting of the router where you can select the name of your Wi-Fi network and the password.
The password would be in Asterisk; there would be a box below it which you would have to check or uncheck to save the password. Once you do that you will be able to see the password.
So, this is how you can quickly view the saved password of your Wi-Fi on your Android mobile. Like I said, if you have a Xiaomi smartphone or any smartphone that offers you a QR code to connect to the current Wi-Fi network, you can take a screenshot of the QR code and use the mentioned website to decode it to view the password.
All the other methods where you have to install an app might work, but the probability is low because in my case they did not work at all.
I hope you find this article useful you can read more text related articles on our blog. Next time you have to search for something add 'Techtippr' to your tech query to find our articles.
If you are looking to know if you can hack into someone else's Wifi? Check out this article to learn more