Remote work has become a popular way of work in modern working life. Thousands of companies have adopted a remote work model to run their business. Which has led more and more employees to work remotely from their home on a full-time or hybrid basis.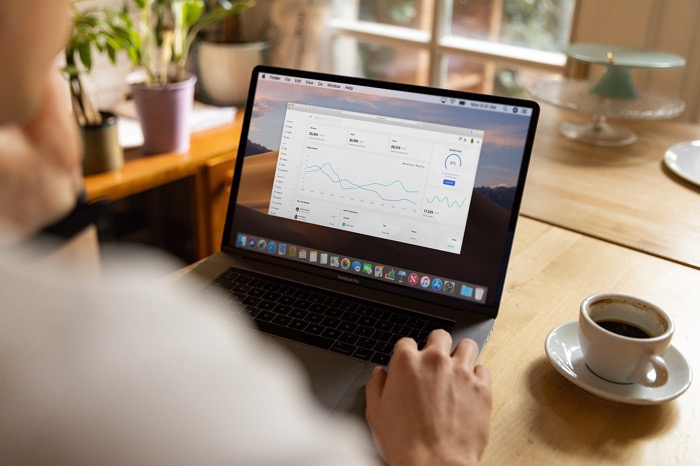 Working remotely has been beneficial for both the business owners and employees as this has eliminated geographical barriers as an essential requirement for on-site employment. Remote workers maintain their own working schedules which helps them to work productively and avoid time wastage due to commuting to office.
When employees get the opportunity to work in flexible hours, it helps them to stay motivated towards their work and spend more quality time for their professional task. Remote work also comes with some disadvantages, employees often feel isolated which may cause depression.
But if one knows how to manage their work life and personal life in a better way and continues their social life and maintains personal relationships they will actually never face an issue with remote work.
When you are managing a team of remote workers, it is extremely important to encourage your work from home employees to communicate with each other and build a strong work relationship, so that they can work together even from distant locations.
Implementing monitoring work from home employees software can help to keep track of employee's performance throughout their remote working time. Just because employees are not working from an on-site location, it does not mean that you will miss a chance to know how they are working.
Check out how using monitoring work from home employees software can make remote workers more efficient.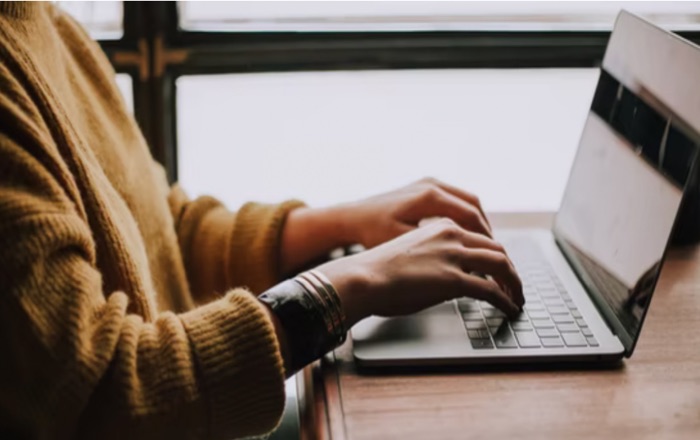 1. You Can Better Manage Your Remote Employees.
Remote employee monitoring software tracks and monitors work activities of all your remote employees and lets you see their work insight from one single dashboard. You can see who is working on what at what time, it helps you to better manage your time.
Instead of guessing games and knocking each individual to know their work update you can use the software to check who has started to work and their work duration. From start to end the software tracks all activity data which gives you a better idea about employee work activities to manage them better.
The data helps you to better allocate tasks to individual employees depending on their skill and availability.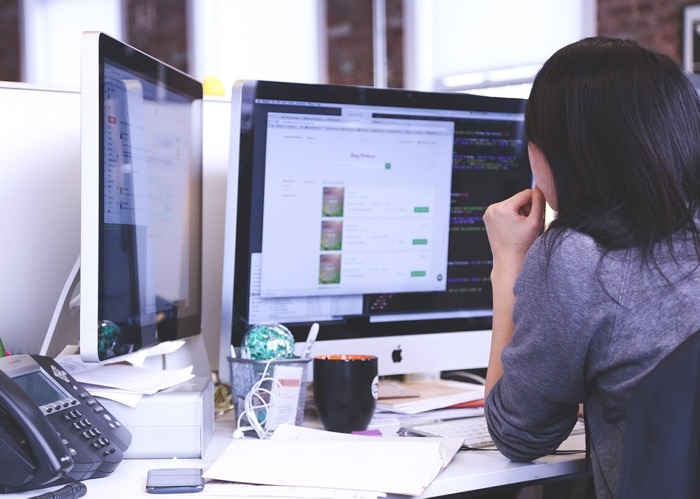 2. Monitor how they spend their time
Employee monitoring software also allows employers to get insight into how an employee spends his time during the day.
The software tracks working hours and breaks it into active hours, inactive hours including break time, meeting time and idle time, overall which gives you a complete insight into how the actual work took place. This ensures that break time is not included in the working hours.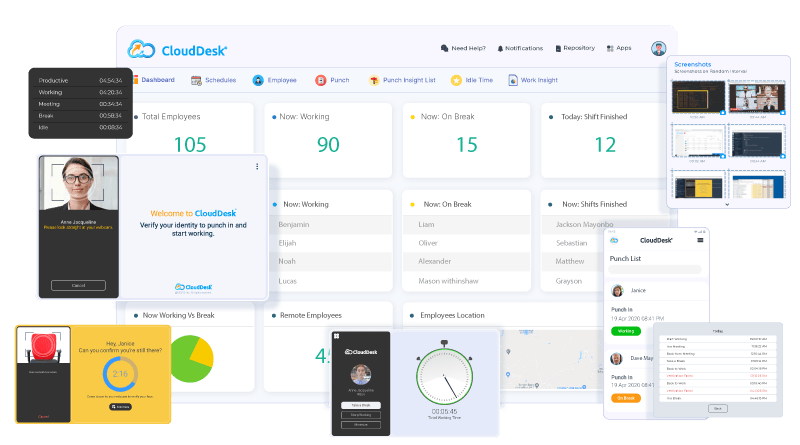 3. Verifies employee work location
When employees are working remotely, employers are often concerned whether they are changing their location randomly or not.
Remote work gives them the opportunity to work from anywhere, but obviously no company wants employees to visit a holiday place without informing the company.
With a GPS tracking feature you can always ensure employees are working from their location and also employees are bound to inform you when they change their location.
4. Saves cost of office maintenance:
Maintaining an office comes with lots of expenses. The rent of premises, maintenance, utility and staff cost.
You can actually save a lot with your remote team. Remote workers do not need any actual physical presence thus there is no need to maintain an unnecessary office.
5. Removes Distraction
One of the biggest advantages of using employee monitoring software is that employees start to work at their peak productivity time.
Which is why they perform better in less time. With no other distraction to get ready, commute time, at home employees start their work with absolute peace of mind. In office employees have to follow certain formalities and procedures, while at home they work at a minimal distraction level.
Working from their comfort zone makes the work more enjoyable for them.
Working from home allows employees to stay productive throughout the day. There can be some exceptions, at some point some employees may feel distracted and perform less.
But with employee monitoring software you can easily identify an employee who is performing less and thus you can reach out to them to help them increase their productivity.
Even if you find any employees being loaded with work, you can help them by sharing their task with their co-worker. The software will help you identify anything the lowers their productivity levels and thus you can monitor it and slve the issue instantly.