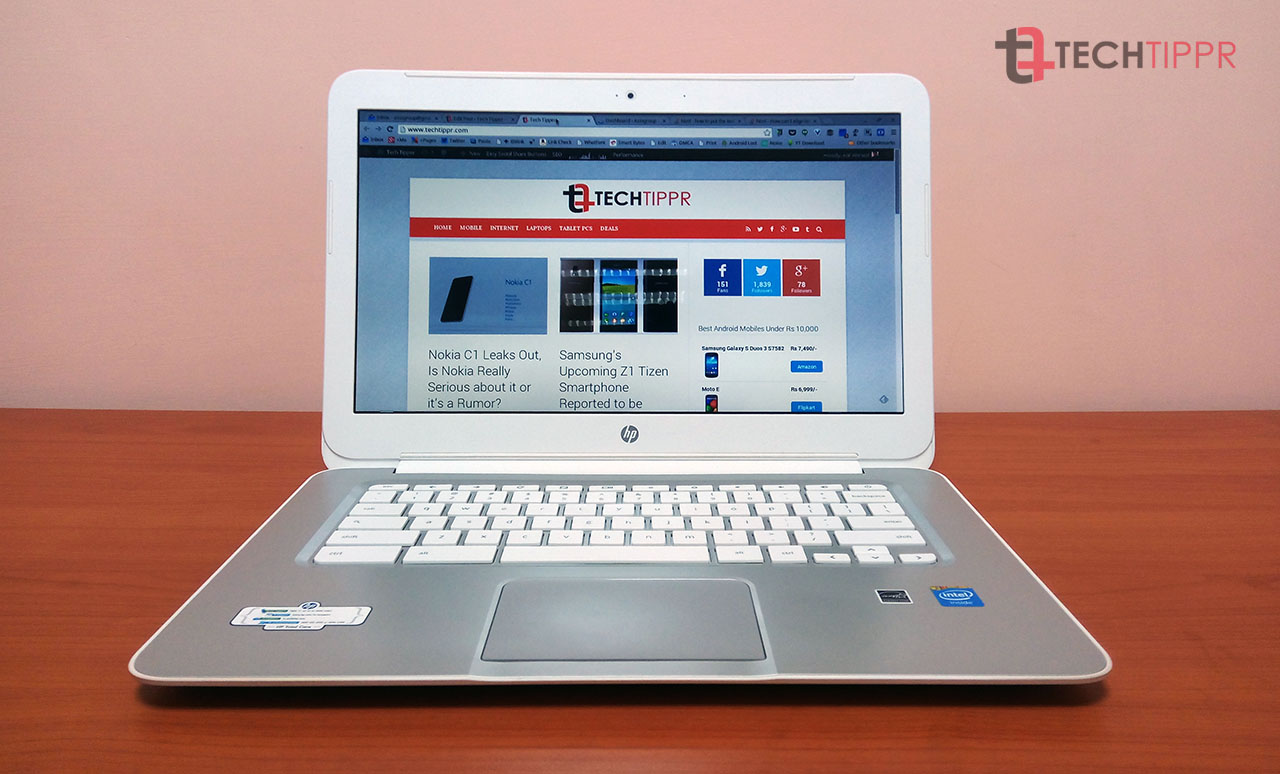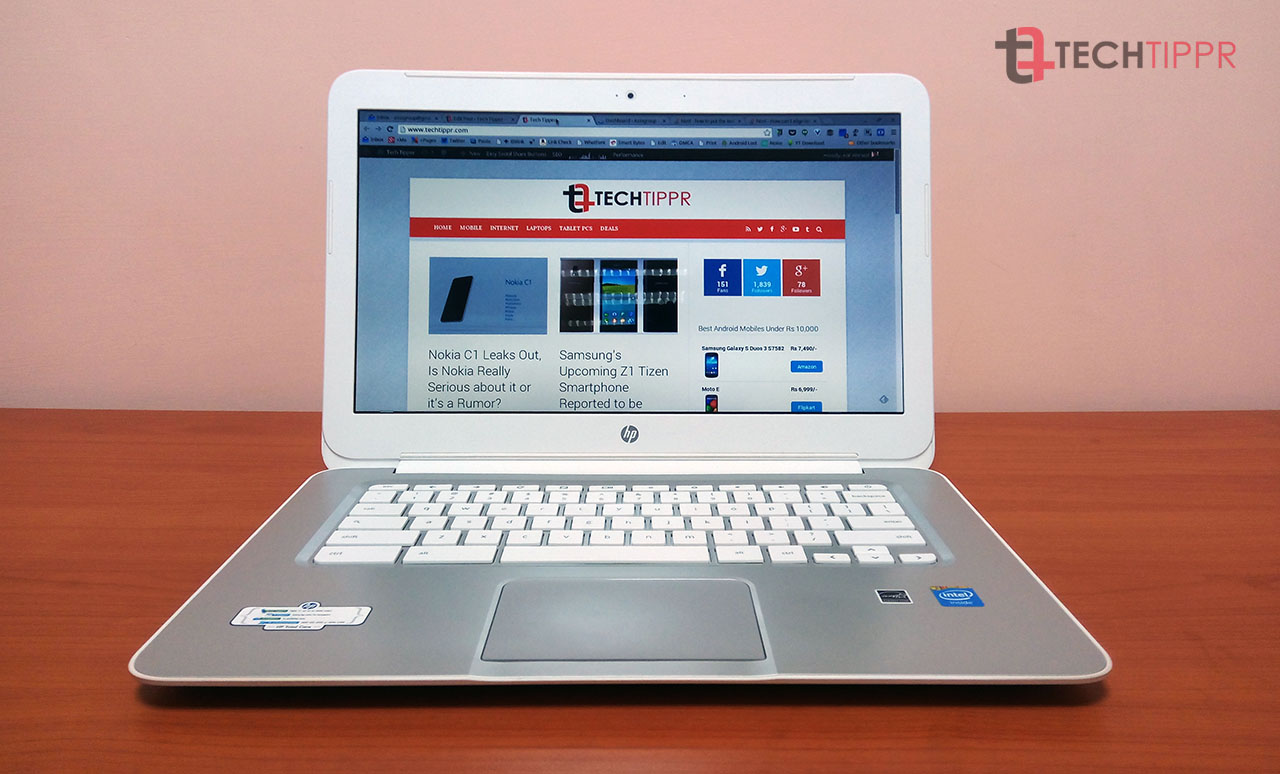 Chrome OS is the word which was introduced into the world in 2010, as a lightweight OS which removed all the bloatware of a PC and let you start working on your things ASAP.
Years passed and we saw some nice improvements in the Windows OS with the launch of Windows 8, it made the boot-up little faster and tried doing many other things that could stop users from moving to a much better Mac OS, but we didn't get to read too many good things about Chrome OS.
2013 was the year when Chrome OS powered laptops, termed as Chromebooks, started to appear in the market. 2014 was the year when it finally started getting some serious traction. Of all the Chromebooks that are available in the market, HP Chromebook 14 is one of them and I am writing it's review on this very same machine.
Though it's 2015, and we are likely to see more Chrome OS powered machines than the previous year, the basic functionality of the Chromebooks remain the same among all.
Software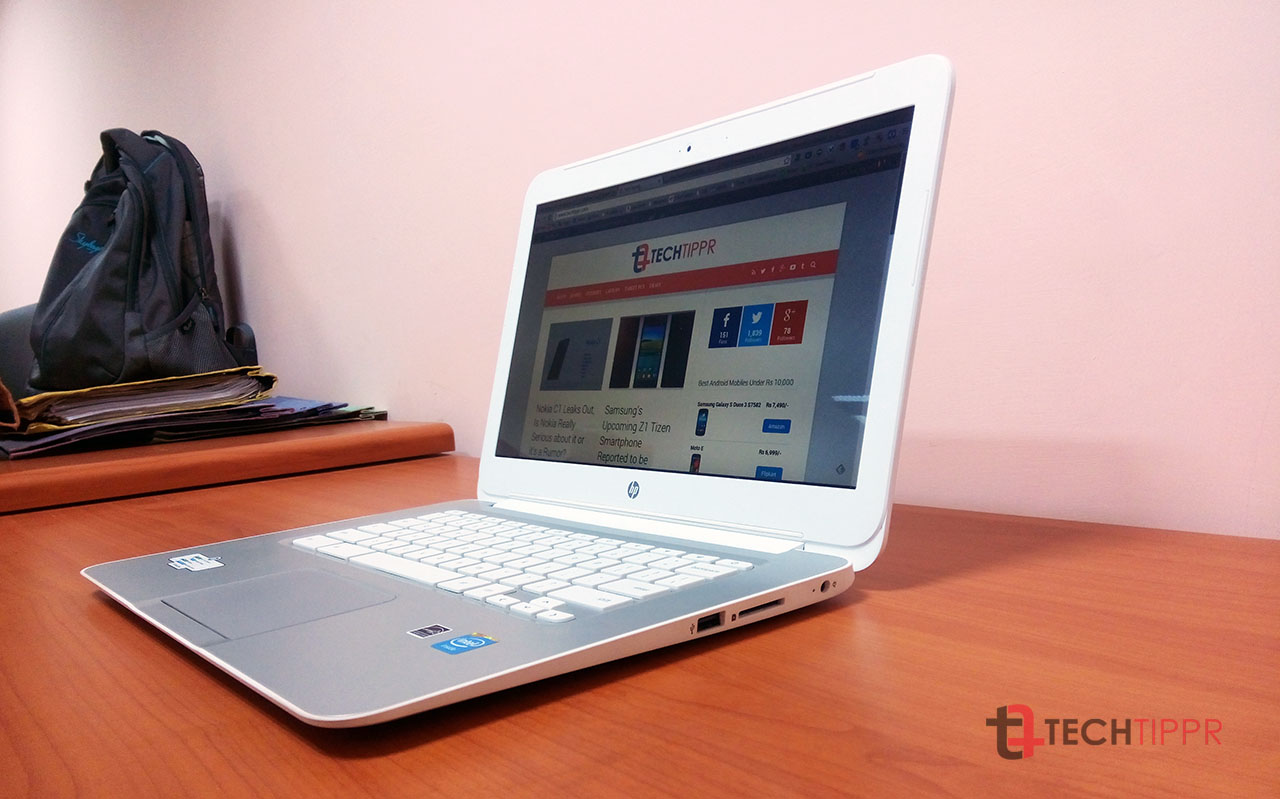 If we have to talk about the Software part, it could be called an extension of the Chrome Browser in the literal sense. You can do all the things you do in the Chrome Browser, with an added functionality of the ability to work with your downloaded, local, and Google Doc files offline.
Apart from that, there is nothing to do, unless you are connected to the internet. Making it a machine for only those whose work requires the internet connected, which is mostly the case for people these days.
For designs and developers, it's a complete no-no machine. But for those to write, create graphics with the help of online services like PicMonkey and Canvas.
Being a blogger, I have to do several things from creating blogs posts to monitoring traffic to sharing on Social Media to collaborating a lot, and Chromebook lets me do all these things without any compromises.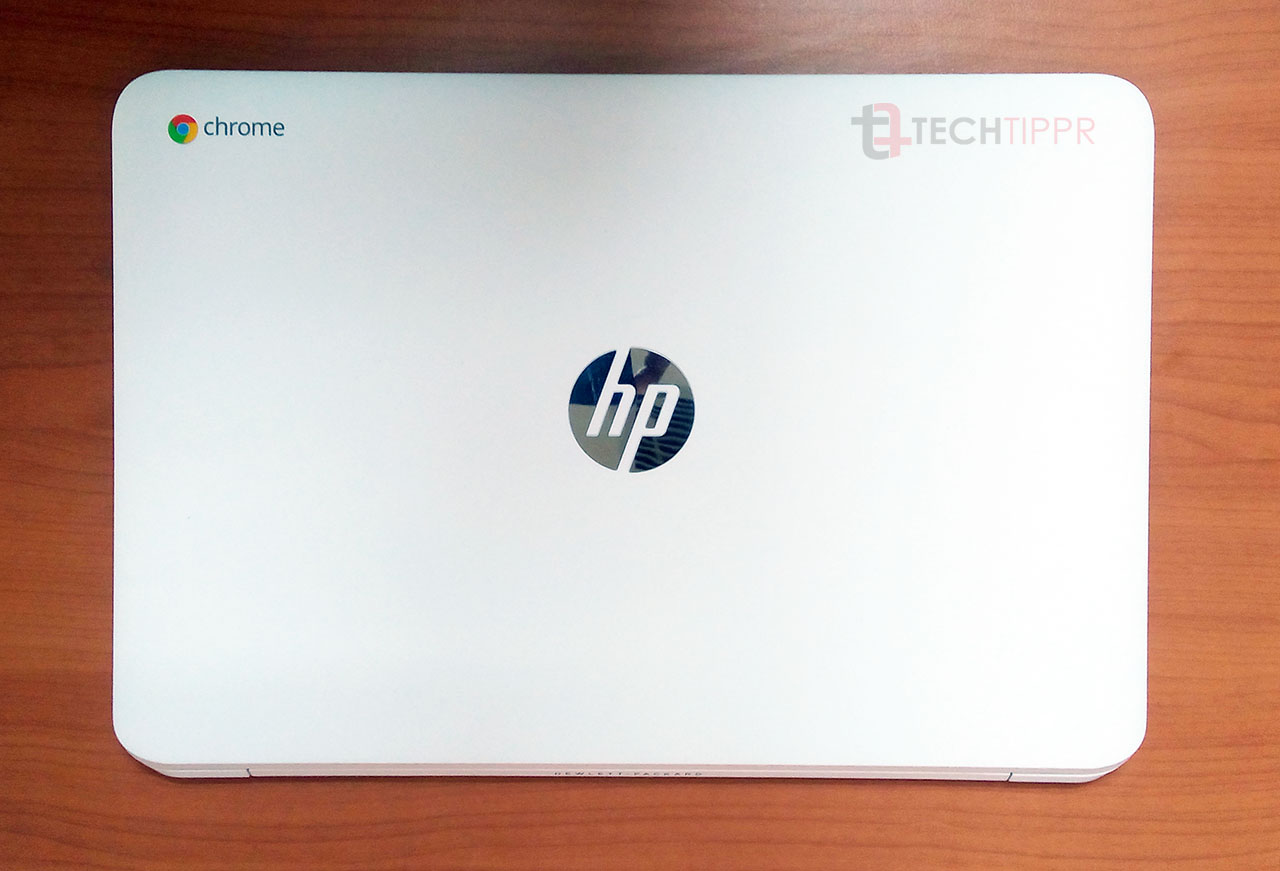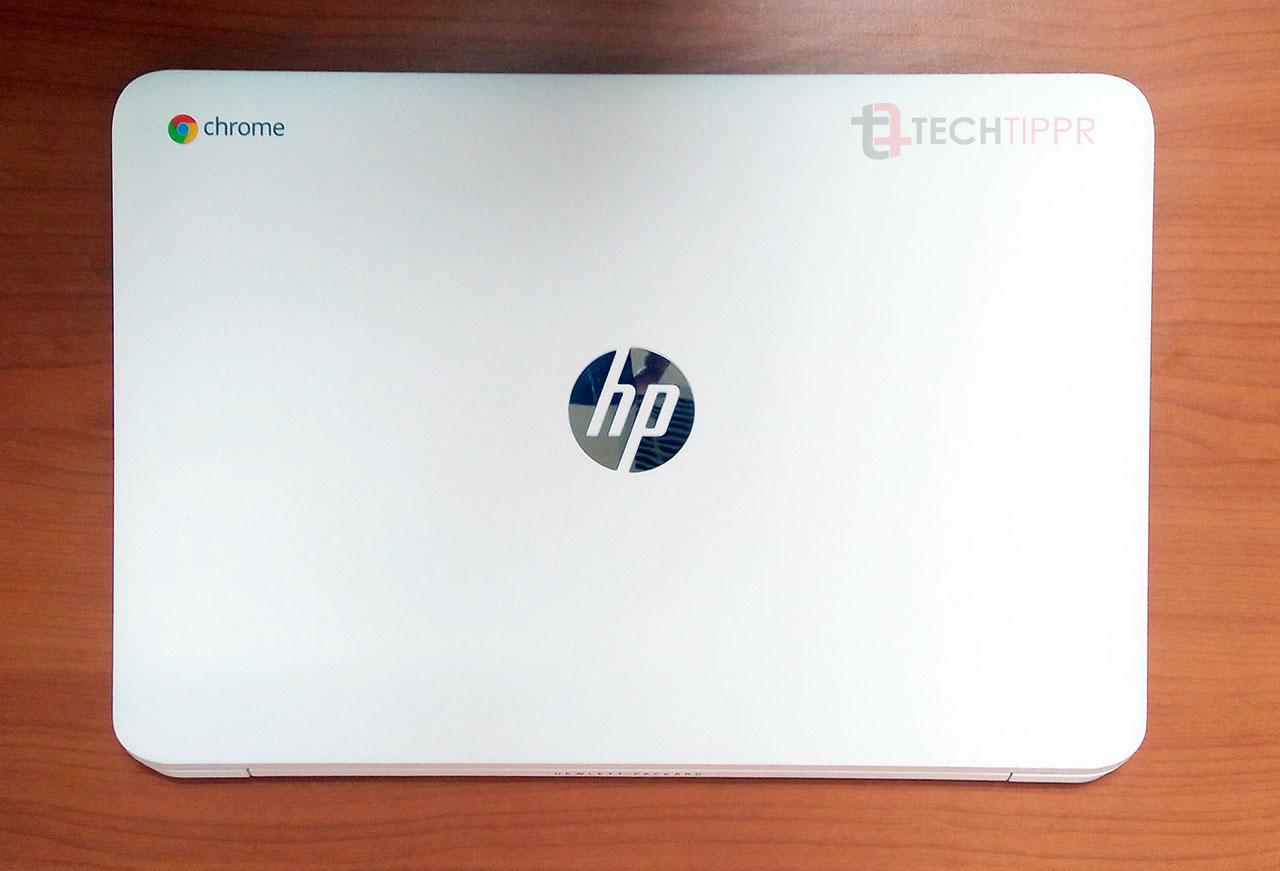 I use Photoshop occasionally, but I was able to do the same task with the combination PickMonkey and Pixlr (both of them are a web app and require an active internet connection).
Apart from the work, even my daily entertainment comes from the Web, I watch YouTube a lot and do a bit of reading, and Chromebook handles this very well. Plus, it's fast, like really fast, boots up in less than 3 seconds and I am working on my documents in within 10 seconds, and when I open it from standby, I hardly even notice the black screen.
I still use my Desktop for heavy Video Editing and Designing, but Chromebook has successfully become my travel machine replacing the Acer Aspire V5 131.
Hardware
The build quality of this Chromebook is very nice and it looks a premium device for its price. Mostly all the Chromebooks have 11.6 inch screen, HP Chromebook 14 has a 14 inch screen and looks relatively same as it's younger brother (HP Chromebook 11), But, the bigger screen does not mean lesser battery backup. It easily stays with me for around 8 hours of daily work.
I am not a fan of the keyboards provided by HP in laptops, but I became used to it after a few days of struggle, moreover, Chromebook 14 does look big after using an 11.6 inch Laptop for months, but it certainly doesn't look bulky at all. The Touchpad is big and thankfully does not behave badly when I accidentally touch it while typing on the keyboards. Supports the two finger scroll, two finger tap with added gestures like a three finger swipe down gives a preview of opened windows, three finger swipe left/right lets you switch between tabs. A bit fancy stuff but proves to be productive once you grow used to it.


I have heard other people complaining about the display I did not find any problem with the screen display which has a 1366×768 resolution. As I have already mentioned in the review that I am not going to use it as a designing machine anyway, So, I don't bother about the very high display screen for my daily computing needs, plus you are getting much more than the price you are paying for.
This machine houses a 16GB SSD with just 10GB usable, it's the only part which will disappoint many, you can not keep your Movie or Music collection on it, but the good thing is that Google offers 1TB of storage with every Chromebook, so that might make you a little happy. For local memory expansion, there are two USB 2.0, one USB 3.0 and one SD card reader. There is also one HDMI port and a 3.5mm audio/mic Jack and a 1.3MP camera for Video Chats via Hangouts.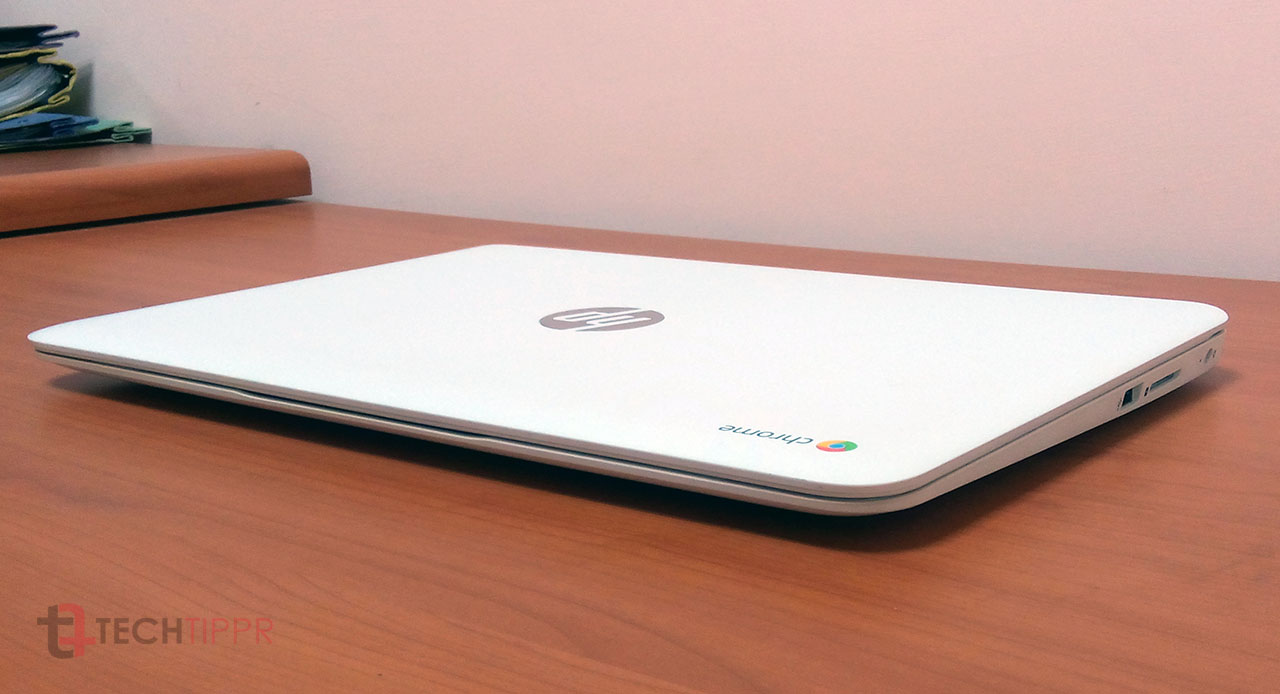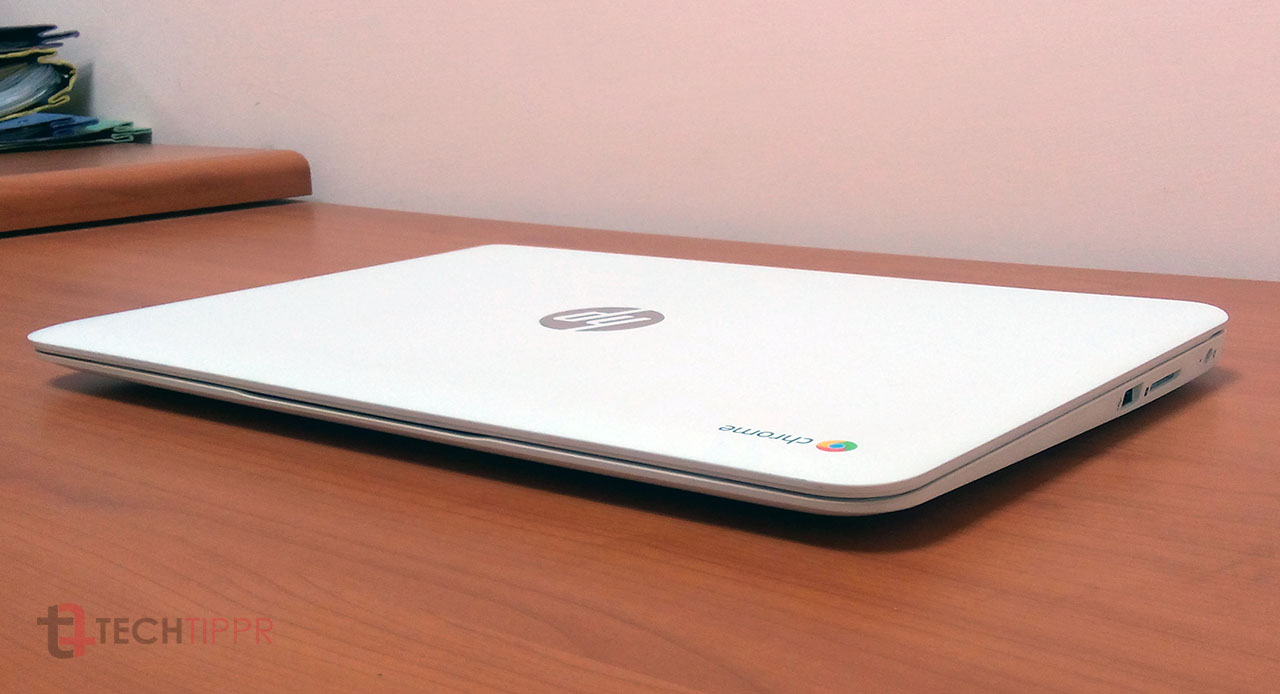 Other specs like 1.4Ghz Processor with 4GB RAM make this machine run pretty smoothly, I opened almost 30 tabs, with YouTube video playing and I was easily able to switch between the tabs. They remained opened throughout the working hours and It was still very smooth to switch between the tabs, I did do that on my Desktop PC, I always start noticing a bit of lag after some time and have to kill a few tabs to keep working smoothly, but Chromebook handled everything very smoothly.
If we talk about a premium quality lightweight laptop that boots fast and runs over 8 hours on battery, we are talking about $1000+ price range, HP Chromebook 14 gives you all that in less than half of that price.
So, whether Chrome OS is suitable for your needs or not, it's up to you do decide, but if you are looking for a really fast Laptop and will be working mostly inside a browser, and will be spending more time using it, HP Chromebook 14 is the most recommended Chromebook from our side because it gives you a little extra screen real estate with some comfortable typing for longer usage.
Key Specs of HP Chromebook 14
[su_table]
| | |
| --- | --- |
| Screen Display | 14 inch display of 1366 X 768 pixels |
| Processor | 1.4 GHz Intel Celeron Dual Core (4th Gen) |
| OS | Chrome OS, 64bit |
| RAM / Internal Storage | 4GB RAM / 16 GB SSD |
| Web Camera | HP TrueVision HD Webcam for Hangouts and other video conferencing |
| Slots | 1 x USB 2.0, 2 x USB 3.0, 1 x HDMI Port, 1 x Headphone/Microphone Combo Jack |
| Battery | 4 cell / 8-9 Hours of Work time |
[/su_table]
[su_table]
Rs. 25,780
[su_button url="http://dl.flipkart.com/dl/hp-14-q001tu-chromebook-4th-gen-cdc-4gb-16gb-ssd-chrome-os/p/itmdpadmxddvbhz6?affid=asiogroup" target="blank" background="#0095DA"]Buy Now [/su_button]
Rs

29999

[su_button url="http://www.snapdeal.com/product/hp-14q001tu-chromebook-4th-generation/1439025225?utm_source=aff_prog&utm_campaign=afts&offer_id=17&aff_id=19764″ target="blank" background="#0095DA"]Buy Now[/su_button]
[/su_table]