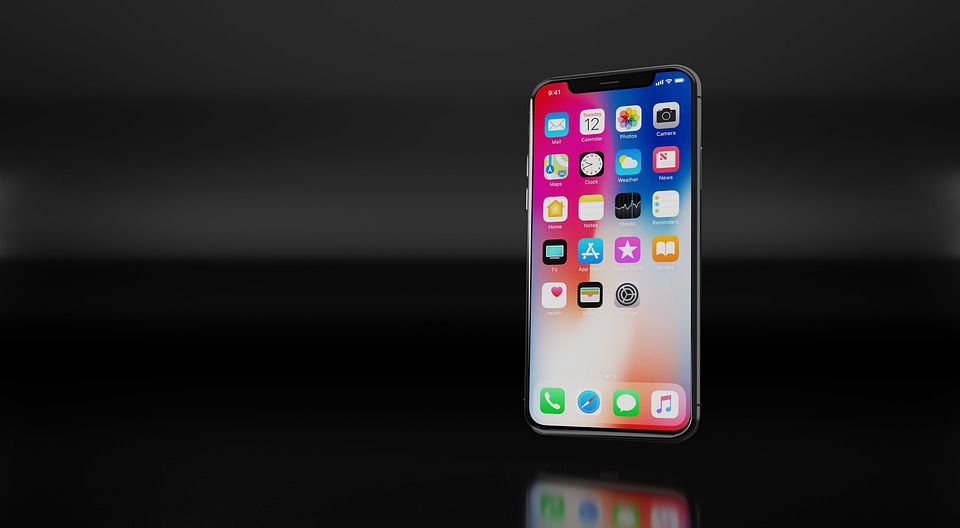 Across the iOS family is a host of music apps of all kinds. To create professional quality music is also a premise that has been covered effectively by apps. Today, there are all types of apps for the creation of music not only useful but fun and very easy to use. Here are apps useful in the creation of professional quality music.
Apple GarageBand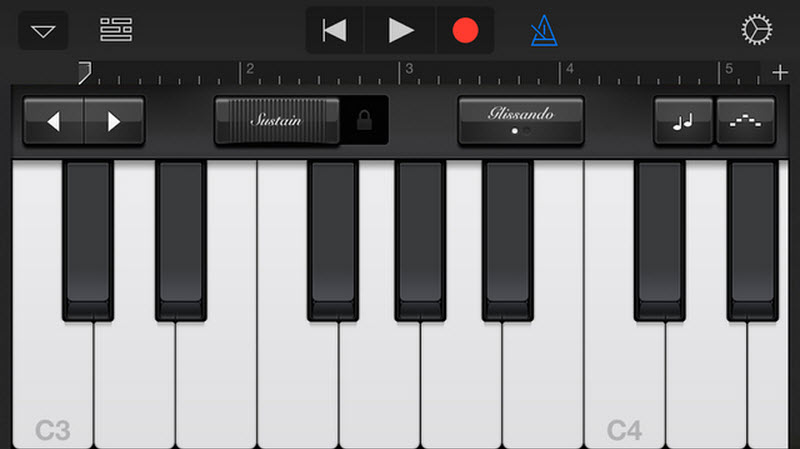 As one of the few Apple tools that came up around 2002 with the iLife suite, this app is meant to be complex and intense as many others out there.
It's very simple, in that you can still come up with top-notch tracks with the limited effects and instruments offered. It's arguably one of the best apps to use to learn how to create music, by simply tapping a button and using versions of keyboards, bass, drums and strings.
Hum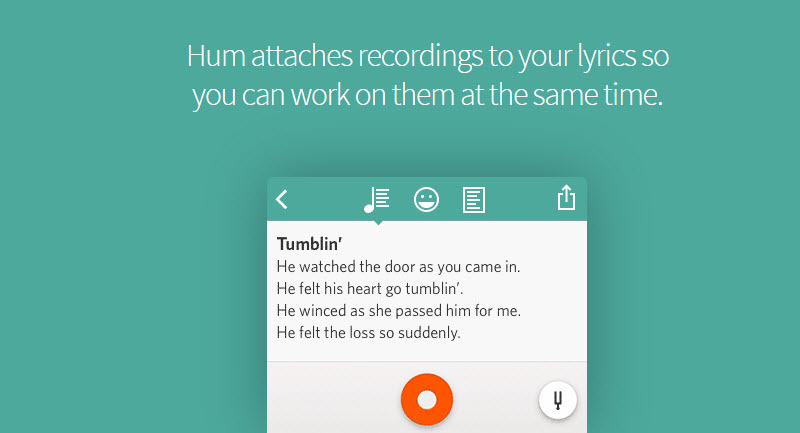 A unique app for any songwriter that combines taking notes and recording voices inside a single app. Musicians can easily tag a note with the tempo, mood, tuning, capo and key through a simple application that works magnificently.
Pacemaker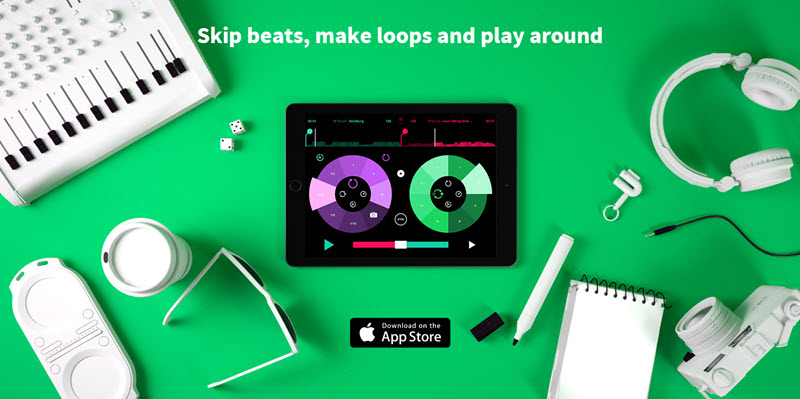 Any wannabe DJ will love the options that come with this app. To remix songs is easier considering Pacemaker is Spotify integrated with tracks in their millions to make your work even easier.
The app is also designed superbly and enhanced with extra functionalities any beginner will find no problem using.
Chordana Composer (by Casio)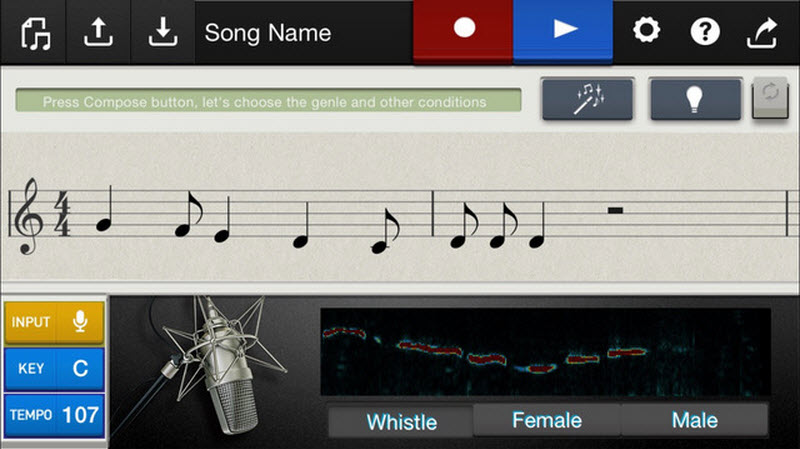 If you want to create a track without any skills the Chordana Composer is a unique app to help you do this.
Just whistle or sing a two-bar kind of melody into your iPhone's microphone and choose any of the provided melodic settings and genres; the app will correctly find the right harmony to transform the input into a complete track.
Musyc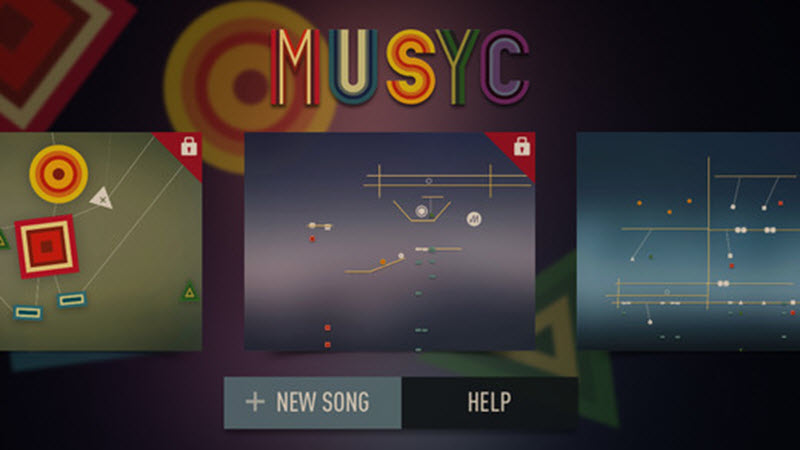 This free app makes creating music as simple as playing an online or video game. You do not have to write melodies or lay beats yourself.
The app will generate the needed sounds as per the bouncing shapes, roll, collide or swing in a user-generated surrounding that looks more like a video game atmosphere.
Figure (by Propellerhead)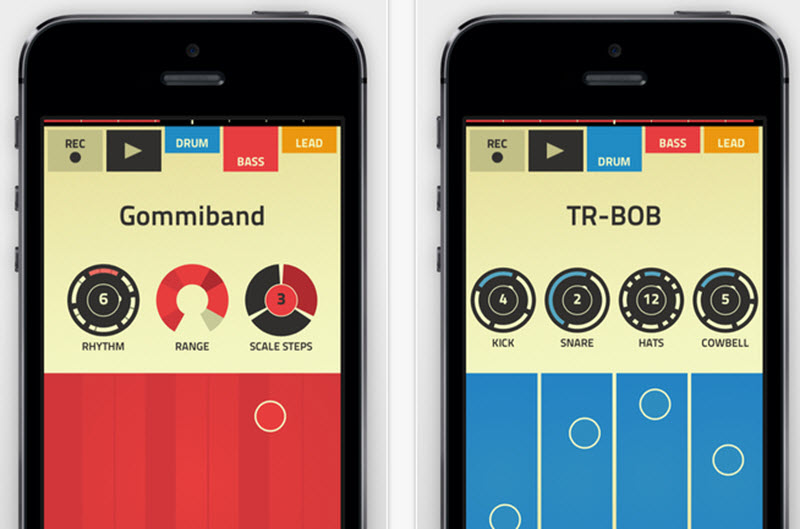 This app is limited to lead, bass and drum elements and comes with a very intuitive yet simple interface.
Rhythmic, key and tonality are patterns controlled by a couple of preset options and makes coming up with a melody or beat a simple affair just by tapping on the iPhone screen or simply doing a finger swipe on the performance platform.
Propellerhead Figure's molding effects and options might appear limited, but you can come up with some techno in just three minutes.
Beatwave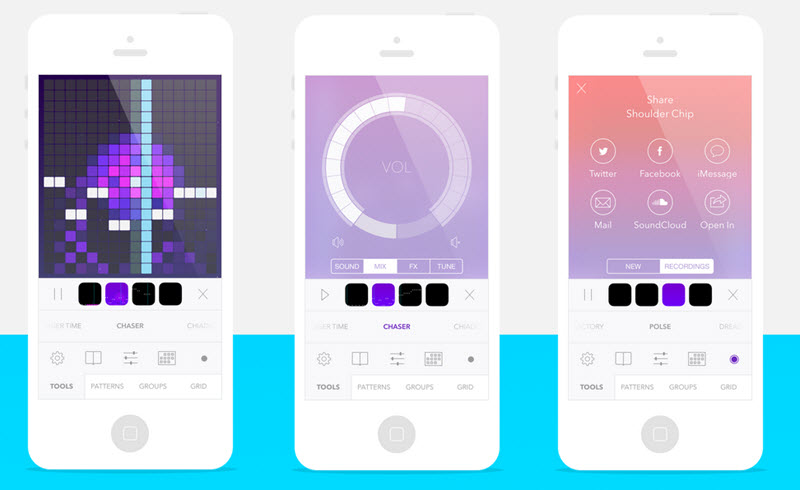 Also a free app for iPhone users, this app activates notes by a tap on the grid where a bar moves from left towards the right scrolling to trigger every square lit.
Solid lines are activated to create chords as arpeggios are created through zigzag patterns. If you take some time to understand how melodies can be changed in real-time, Beatwave becomes one of those adaptable and handy performance instruments around.