The internet is an incredible resource for information and images, but finding what you're looking for can be tricky. Have you ever wondered how to search by video or photo on Google?
In this article, we'll show you how to do a reverse image search and get the most out of your inquiries with Google. You may be surprised at how easy it is to locate images and videos using Google.
To reverse-search a video, you will first need to take a screenshot of the video, or the thumbnail, since Google does not allow uploading the video file in their Google search.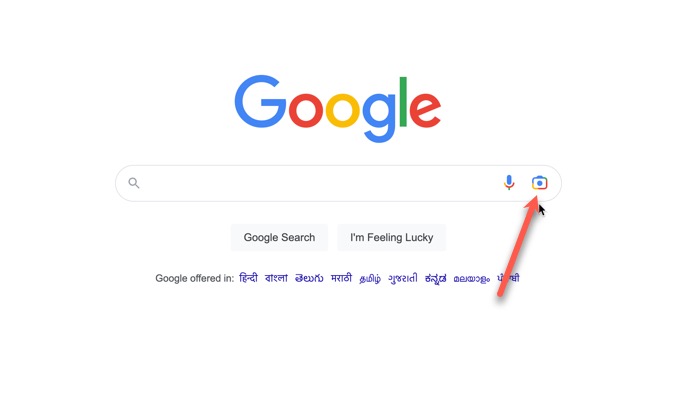 Once you have done that, open Google and click on the camera icon on the right-hand side of the search field.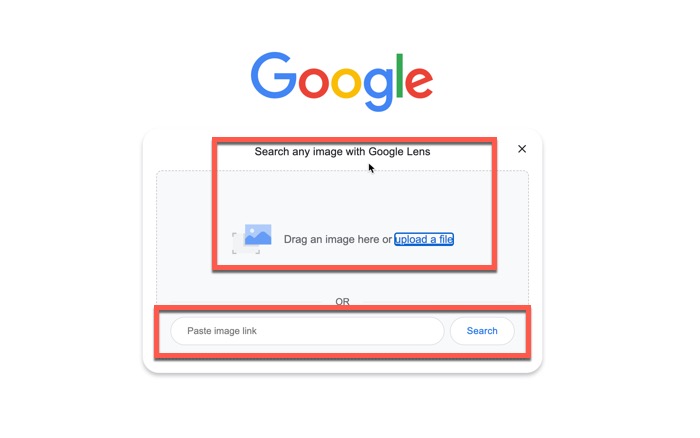 Paste the video's URL, upload the image file, or drag and drop it from your device to search for it. Google will then provide related results, including relevant websites, images, and videos that match your search.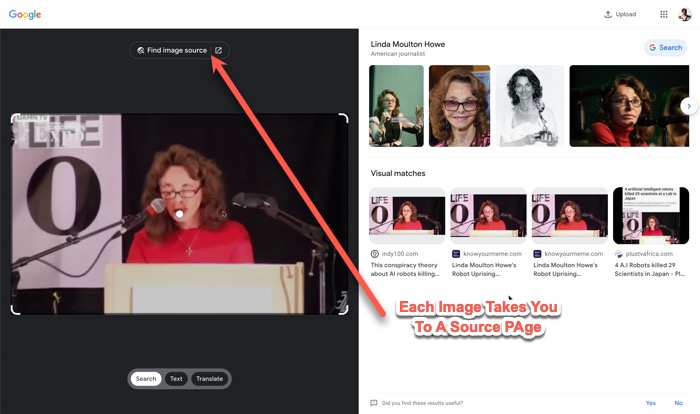 Additionally, always check for the video's authenticity by performing a fact check. It is essential to verify the source and credibility of the video to avoid spreading misinformation. Following these simple steps, you can quickly and efficiently find and fact-check videos on Google.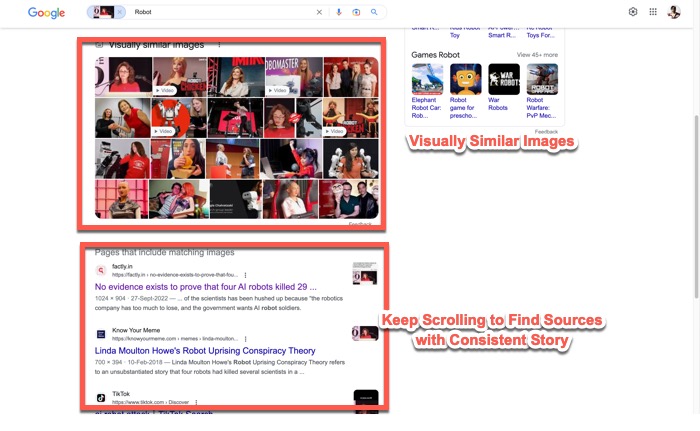 This trick works on the best computers because google search on mobile phones doesn't have this option available. Here is how you can do it on your mobile phone as well. 
What Is A Reverse Video Search?
Reverse video search is a type of search where you can input a video or video clip, and the search engine will try to find similar or related videos based on the visual content of the input video. In other words, it allows you to find videos visually identical to the one you inputted.
Reverse video search uses advanced computer vision technology, such as image recognition and machine learning algorithms, to analyze the content of the input video and then compare it with other videos in its database. This technology can identify specific visual features of a video, such as objects, scenes, and even colors, to find other videos with similar visual content.
Reverse video search can be helpful in various contexts, such as in media and entertainment industries for copyright infringement detection, in law enforcement for identifying suspects, and in marketing and advertising for finding similar content for promotional purposes.
Why Do a Reverse Video Search?
A reverse video search is a valuable tool that enhances how we search for video content. It is a process of uploading a video or a still image to a search engine, and the results will display related content or similar content that has been published before.
This functionality provides advantages for different people, from content creators to regular users. Content creators can use reverse search to verify if someone has used their video content without giving proper credit.
Simultaneously, regular users can use this method to identify the source of a video, which is essential in preventing misinformation from spreading. In summary, the reverse video search provides a reliable technique for finding video-specific information that would otherwise be difficult to acquire.
How do you perform Reverse Video searches?
Using an example, let me show you how to perform a reverse video search. A couple of weeks ago, I came across a process video that was too good to be true. I want to check the authenticity of that video as the content was unbelievable. 
I took a screenshot of the video and used the google reverse image search feature to find out if there was any news reporting related to that video. Google reverse image search gave a few results, and I found a helpful video on the first page of the result. 
I have used a similar reverse image search technique in many articles. It remains my best to do so. You will find this technique in an article I wrote months ago. The report also contains a lot more other valuable methods you should know. 
How to Search by Video or Image on Mobile
Since the mobile version of the google website doesn't show the camera icon feature where you can upload the image, searching by video or photo on mobile is slightly different.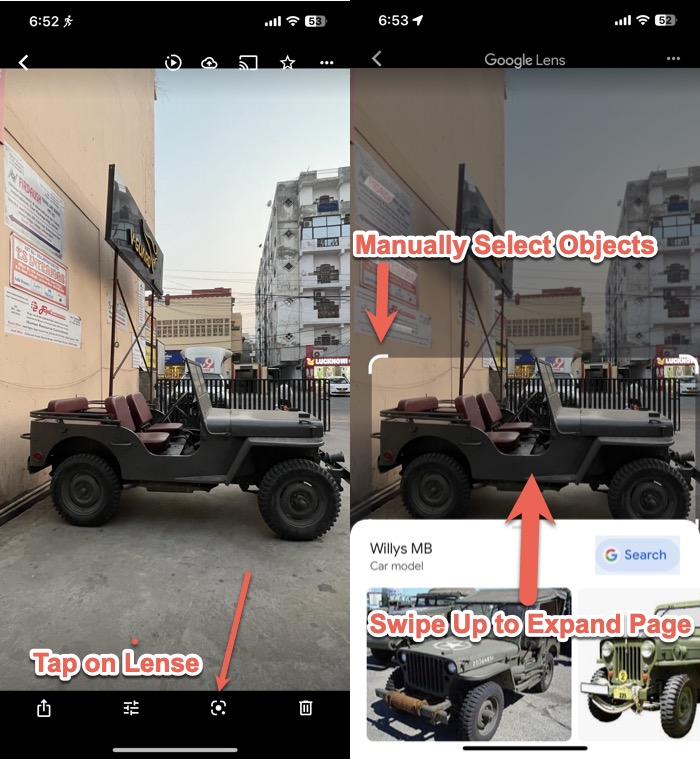 Possibly the city of this article, I suggest you install the google photos app on your Android or iPhone from the play store or app store, respectively. Google photos have a built-in feature called google lens, which works on similar image recognition technology. Google reverses image search works. 
You have to open the screenshot of that video or the image you want to reverse search in the google photos—lens icon (refer to the image). Once you tap on it, the apple automatically highlights the object in the picture, or you can also manually select the thing you are trying to search for.
You can swipe up to expand the search page and look for visually similar images. You can tap on any pictures to go to the source page. 
Search on Google Using an Image
Just like you would search by video on google, you can search by image also. Searching by video would also require this technique only since google only allows you to make a rivers image search using an image. It's quite a valuable tool to find out if a viral story is fake or not