In this post, we talk about how we can type in Hindi, be it in WhatsApp, Facebook, Email, or Anywhere else on your Mobile phone.
It's 2017, and most of the platform has reached the maximum English Speaking users, the race for acquiring next billion users means the inclusion of non-English speaking people.
And to make that happen, each and every platform is keen to make their products and services available in Local Languages.
Because the new users prefer to read content in Local Langauge and also interact in their own language.
Though in this article, we talk about how to type in Hindi, it can be any local language.
How to type in Hindi in WhatsApp, Facebook, and Other Apps
You need to install a third-party keyboard that supports local languages, here are the apps you can try.
SwiftKey Keyboard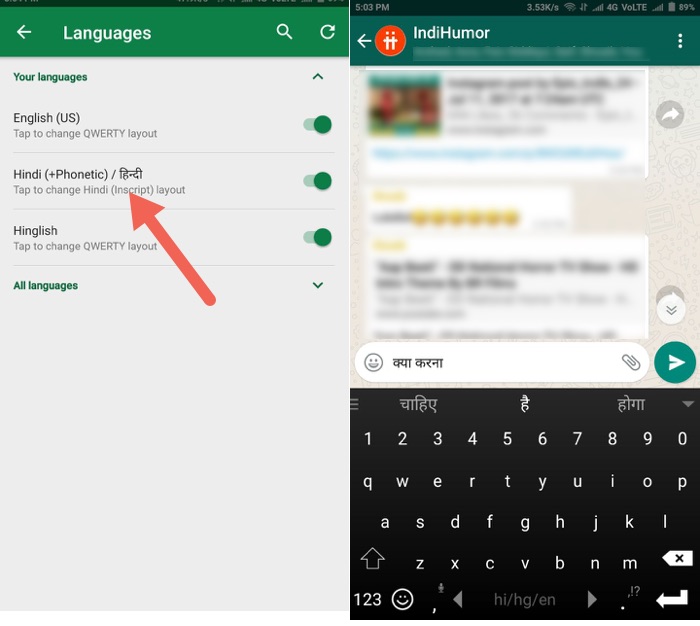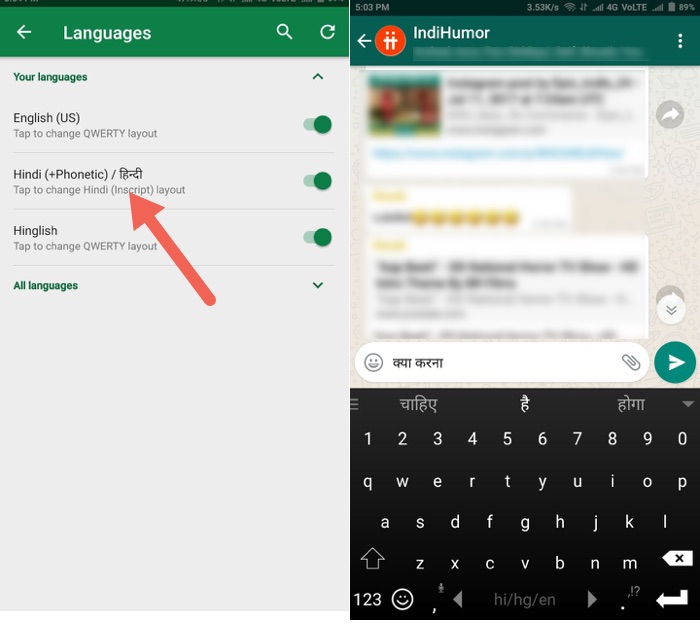 SwiftKey keyboard has a lot of features to offer, one of the features is to type in Hindi, the Phonetic Hindi Language makes it easy to type in Hindi for a lot of people since a lot of people have already got a habit of using Hinglish (Hindi using Roman font) over chat.
You type the same way and SwiftKey turns your words in Devnagri Script, it's easier to type in Hindi using the Phonetic Hindi rather than using the Hindi Language.
Google Indic Keyboard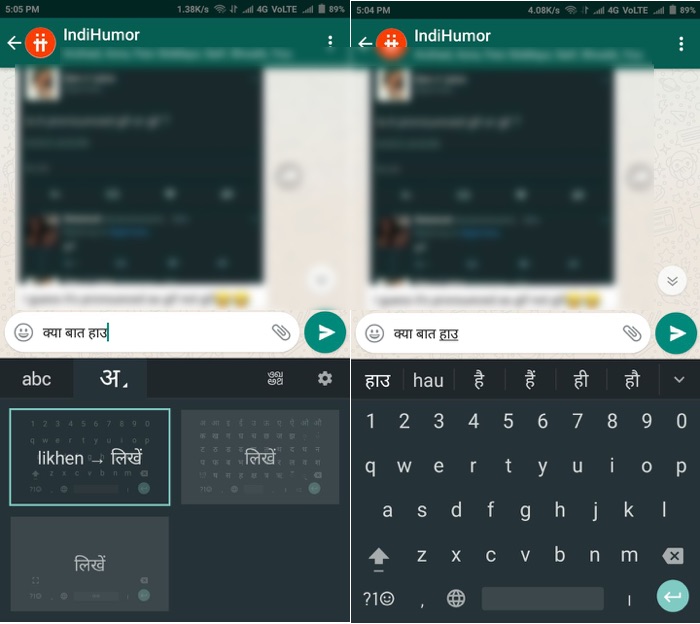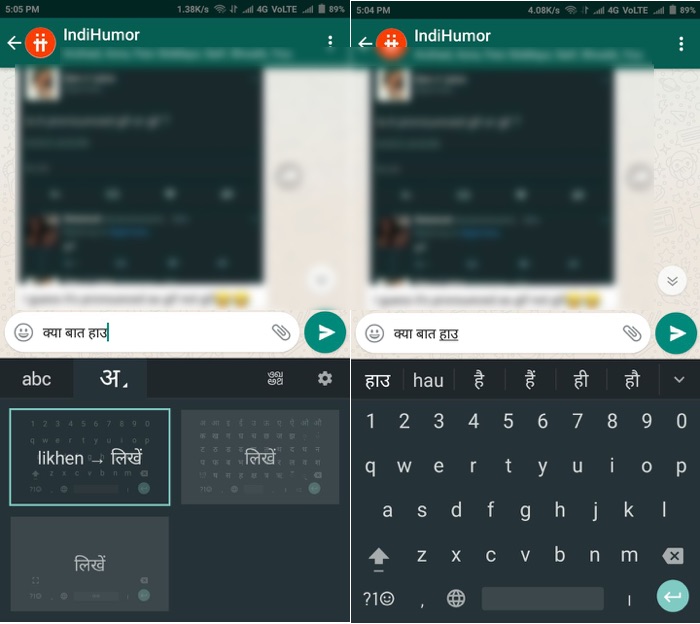 The Google Indic Keyboard has a lot of other Indian Languages to choose from, I tried the Bengali Language, used the Roman script (that is, English) to write Phonetic Hindi, and it converted it in Bengali Script. I verified it by using Google translate.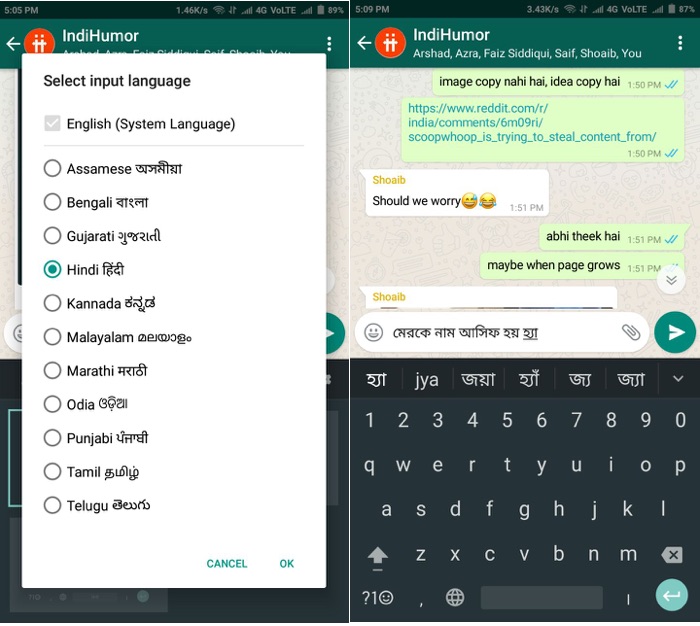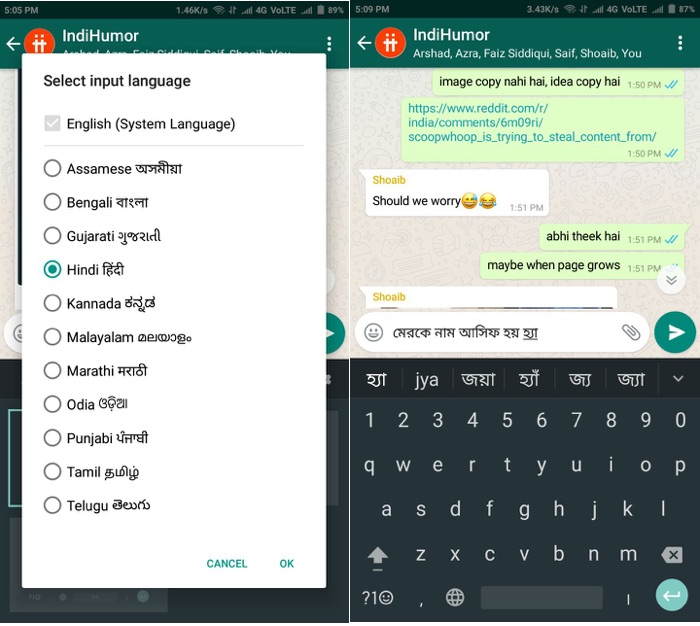 So, this feature is pretty cool, let's you talk in a Language you don't know, though it won;t be perfect, but it won't hurt to write a line or two to someone in their local language, even though when you don't really understand their language.
Typing in Hindi in the Facebook App
Though Facebook App lets you post updates in Hindi, you don't need to change to a Hindi Keyboard, you simply type in Hinglish (Phonetic Hindi) and the feature automatically converts the text in Hindi (or any other language you choose).
How to type in Hindi anywhere else on Mobile
The two keyboards are enough for you to type in Hindi anywhere else on your Mobile phone, several apps are available for iOS and Android both. So that shouldn't be any issue there.
How to type in Hindi on Computer
The computer is not limited to Mobile phone, but when it comes to Keyboards, it has its own limitation. The Keyboard is actually a physical one which cannot be changed, so you only have to reply on typing software that will convert your English texts in Hindi.
Google has a really smart tool and a chrome extension for that, which works pretty well. You can know about it in detail from this article, how to type in Hindi on the computer.