I have been using the Lenovo Chromebook Duet for the last month, and I love it. I also mentioned it in my review video of this fantastic Chromebook.
Many people have asked me for recommendations on whether this one is perfect for them for coding or writing, and it's the only department I don't feel comfortable recommending this Chrome OS Tab for.
I mean, the Lenovo Chromebook is fantastic in tablet form factor, detach the keyboard, and you have an excellent 10.1-inch touch screen you can do amazing things on it.
Attach the keyboard, and it becomes a productivity machine letting you run Android apps in small Windows, desktop version of Google Chrome, I mean the keyboard is very much usable.
But it is only used for light use, like, if we have to type an email or post something on social media, for maybe even write an article or two. If you are looking for a computer to sit in front of for a couple of hours every day, this is a pretty tiny keyboard to type on.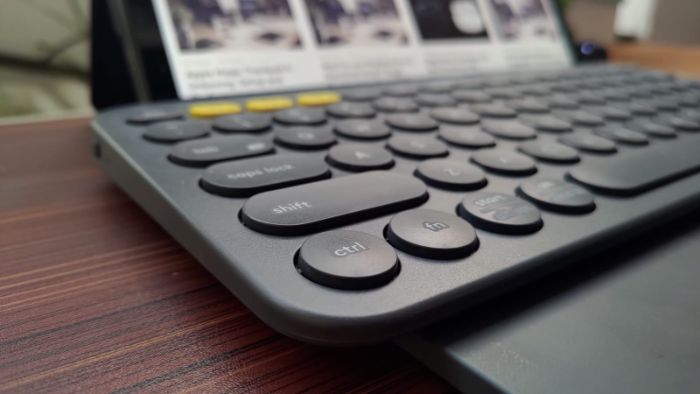 I already had a Bluetooth keyboard that can easily be connected to this. I was not using it because it comes with a keyboard of its own. And for some reason, it was preventing me from using my Logitech K380 keyboard and seeing if it gets any better to use it for longer writing sessions.
And finally, I connected the Logitech K380 Keyboard, a full-sized compact keyboard I am using, with my MacBook (in Clamshell mode). It is a fantastic keyboard with a pretty sleek design.
You can either have the keyboard connected via Bluetooth and keep the provided keyboard detached. But I like to keep it attached to use the trackpad, and I put the Logitech keyboard on top of the keyboard so that the trackpad is still available to me.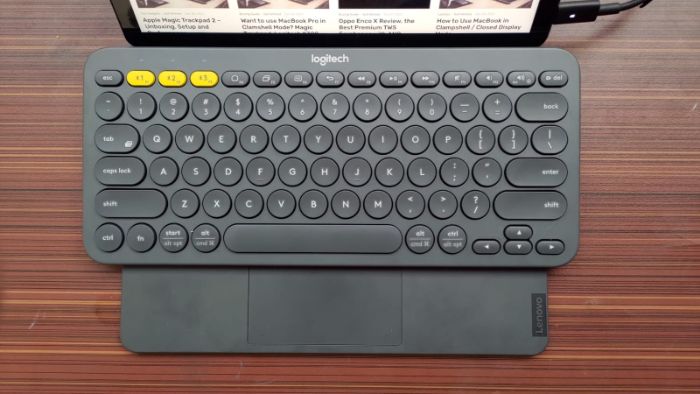 This setup, more or less, turns it into a full-sized laptop, with the screen is still 10.1-inch, but the keyboard is much more comfortable to type with and gives me the access to use the trackpad.
If you want to make the setup more compact, you can carry a Bluetooth mouse and not use the provided keyboard at all. But this pretty much solves the problem of it having a small keyboard, and the next time anyone is going to ask me whether this one is any good for doing long writing sessions, I can happily recommend this setup.
Products Mentioned