The last time we wrote about the Gboard for Android, it was all good praises.
It is a great keyboard app from Google that lets you make Google search right inside the keyboard there is a GIF support, along with a Mic button for quick voice typing and much more. Read the best features of the Gboard app.
But we recently came across the situations where Gboard keyboard might not be that useful on an Android smartphone.
For example, Gboard comes pre-installed and as a System app on Oppo Realme 1, so you cannot uninstall it.
Being not able to uninstall it is not the sad part. The depressing part is that it does not offer its key features.
The direct search feature does not work, there is no option to post GIF, there is no option for Emoji search. It simply works like a default keyboard on Android that eventually gets replaced by a third party app.
Updating the Apple not bring these features I've Already tried that.
So, the best thing is to install a third-party app, and this is where this article should come in handy because we are going to mention some best alternatives to Gboard.
If you do not like the keyboard experience for some reason. Here is a list of best alternatives for Gboard that you can install from the Play Store.
We have already mentioned that it is the second best keyboard in our list of best keyboard for Android.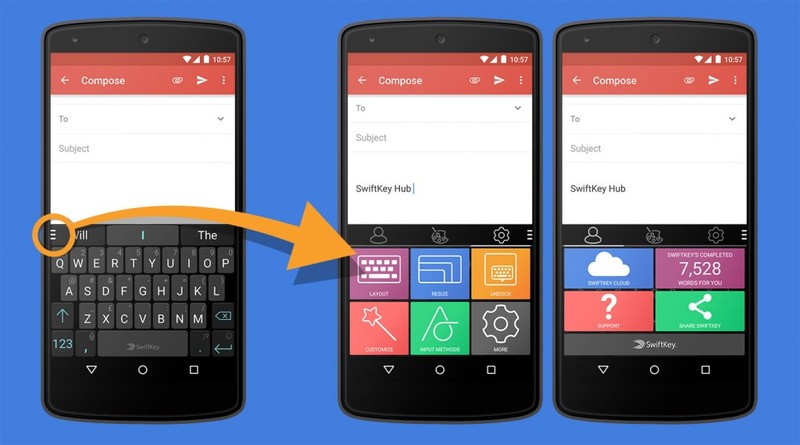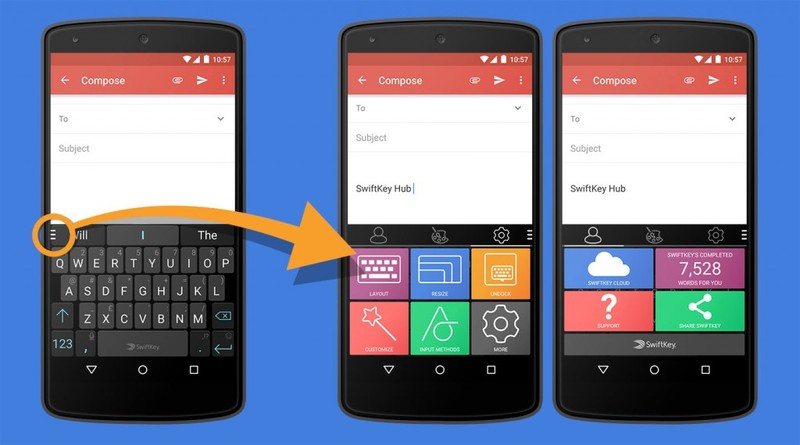 And it is not surprising that it is the number one keyboard for Android Smartphones for a lot of people.
Gboard vs SwiftKey which is the best keyboard for smartphone?
So this is obviously our number one alternative to Gboard. The features it offers are pretty much similar to the Gboard.
Or should I say, Gboard has borrowed a lot of features from the SwiftKey keyboard?
There is a search option on the keyboard itself. The search engine used is Qwant, which is a private search engine that does not use your personal data for showing you ads.
Just like this SwiftKey keyboard, this keyboard also supports GIF and MEME search and there are also extensions available such as text shortcuts Hotkey etc.
This keyboard offers dance of features and turns off Ways You Can customize this keyboard according to your need, from the sound of typing the keys to the skin color of the Emojis, this keyword takes personalization to next level.
Hydrogen keyboard has got the modern material design UI, and looks pretty cool.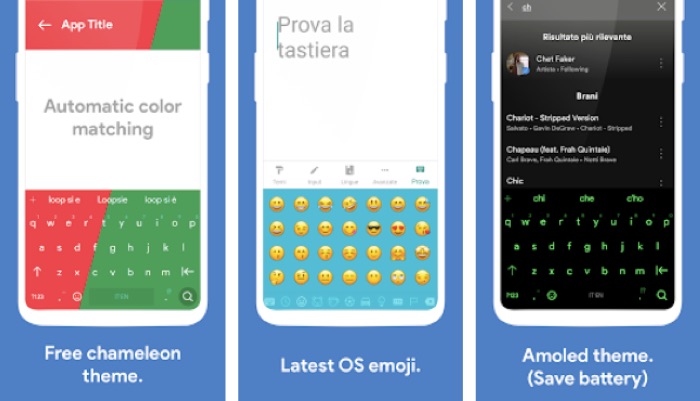 There is a feature called Chameleon that will change the keyboard of the color according to the app it is being used in. It is quite a cool feature which makes it more immersive to use the keyboard in your favorite apps since it looks like a part of the particular app itself.
Apart from the innovative feature in the design area, the app is powered by smart artificial intelligence that provides better contextual predictions.
It is also one of the apps that can be highly personalized by changing the theme, the font, the style, the emoji styles, and the size of the keyboard.
Along with the personalization it has got all the minute features available in other keyboards such as GIS support, Emoji support, Gesture typing etc.
If you don't know about Grammarly, it is an awesome grammar and typo. correction tool already available as an extension for browsers.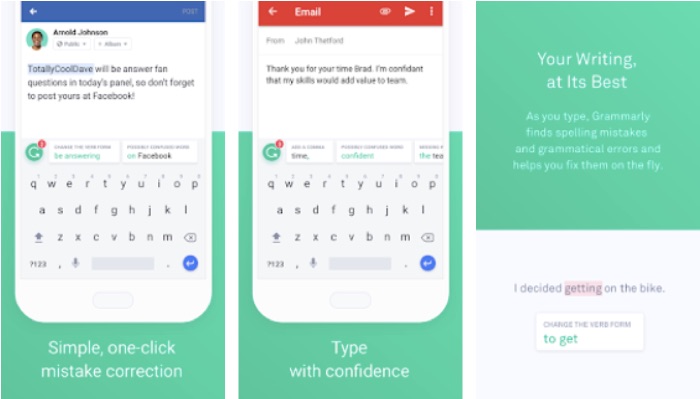 It is now available as a keyboard which can be installed on your Android phones and offer you similar grammar and typo correction you get on PC using their Chrome extension.
The only downside of this keyboard is that it is quite heavy at around 80MB in size when you install it from the Play Store.
There are two themes, one light, and one dark. you can select the height of the keyboard, just like you can do on other Keyboards.
But it works nicely for its core purpose, which is, fixing your grammatical errors and typoes with smart suggestions.
About the other features, it is still in early phase, so we will see more feature being added to it to make it even more awesome.
So this is the list of some of the best alternative for the Gboard keyboard that you can install on your Android smartphone.