Choosing the right logo design software is essential for any business, big or small. The right Software can help create a professional-looking logo that represents your company well.
With so many options on the market, it can take time to decide which is right for you. This article will help you choose the best logo design software for 2022 by discussing the features of the top three programs.
What is Logo Design Software?
Logo design software is a program that enables users to create logos. It typically contains tools and features for designing and editing logos.
Logo design software may be offered as a standalone program or as part of a larger graphic design or video editing suite. Some logo design software programs are free, while others must be purchased.
Logo Design Software vs Apps vs Web Apps
Logo design can be a complicated and time-consuming process. Logo design software, apps, and web apps have advantages and disadvantages, so choosing the right option is important.
Technically, both the Apps and Web Apps are Software but can run on a Mobile phone and inside a browser, respectively. So, each of them can have different use cases.
Suppose you are quickly looking to create a logo for your product if it is a one-time job. If you are looking for inspiration, you can use web apps. All you have to do is sign up using a google account.
While mobile apps are no barrier to creating logos without the need for a computer, as the Software that can be installed on computers are pretty heavy and require CPUs good enough to run them smoothly. The logo design software is also quite complicated because of the variety of features they offer, and it has a bit of a learning curve.
If you are an agency or someone looking to make a career in this field, it is worth learning the Software than to reply on quick option tools available in the form of mobile apps and web apps.
Design Logo Software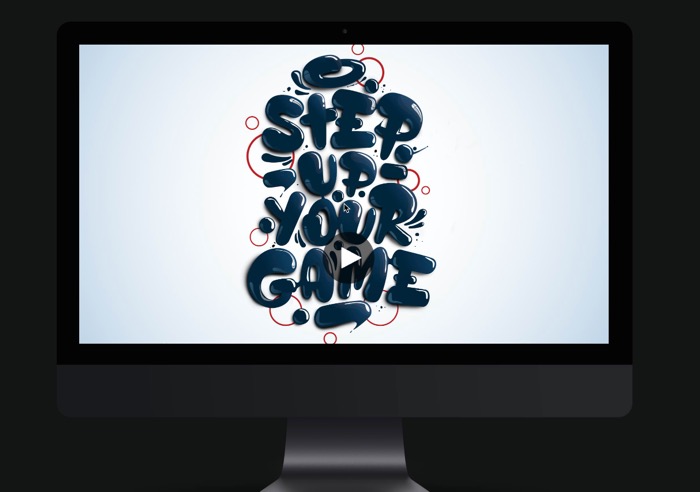 If you have a powerful enough computer (Laptop or Desktop), below is a list of all the excellent logo design software.
It's an incredible premium Software that comes either as a standalone or a part of the Creative Cloud package, a monthly subscription. You can also try the Software for seven days.
There are different packages available for this Software. You can get started with the Standard instead of the Graphics suite.
Affinity Designer is a cheaper alternative to Adobe Illustrator as it offers complex features one would require to go into detail about the design aspect of logo design.
The possibilities of this Software are so vast that there are dedicated courses revolving around how to use the Software to create your design. If you are someone looking to learn the skill of design, this is my recommendation to get started.
The Software might come with a bit of a learning curve but will help you in the long run, whether you want to land a job or start a design agency.
Design Logo Mobile Apps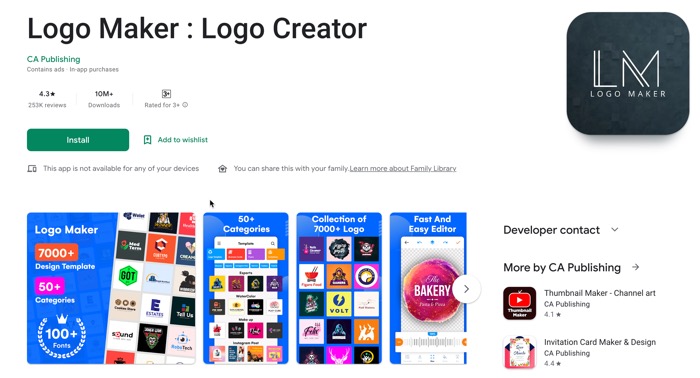 If you don't have a powerful computer and you still want to get started with design as a skill, there are also mobile apps available that offer a lot of functionalities.
Canva (Play Store / App Store)
Canva is a great mobile app with a web app and offers a variety of prebuilt designs that you can choose to get inside or customize and have a new design ready. The app is free to use, giving you an idea about what the app can do.
Logo Maker | Design Creator (Play Store / App Store
There are a ton of Logo Maker apps available for both Android and iOS. Logo Maker | Design Creator is one such app available for both Platforms and is also highly rated by users.
Watercolour Logo Maker  (App Store)
Watercolour Logo is exclusively available for the iOS platform and offers a lot of inspiration to get started with your logo design.
Logo Maker | Logo Creator (Play Store)
Similarly, this app is available for Android that is highly rated by the users, which is a rare thing in Play Store.
Design Logo Web Apps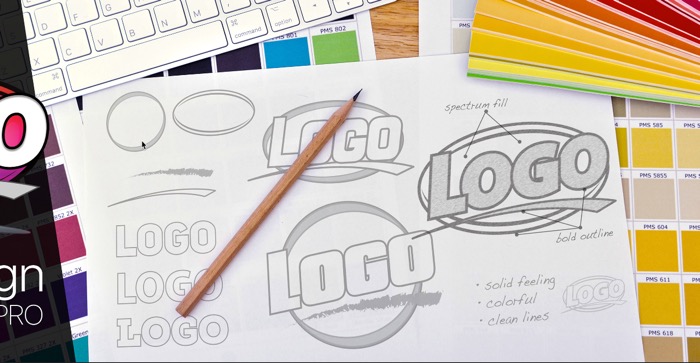 The logo design web apps are possibly the easiest option to pick. Other than being a good choice for people in the design field, it is also great for content creators, online business owners, and social media influencers looking to create good designs quickly.
These apps have a massive list of pre-populated designs you can customize or get inspired from.
Some of these websites are subscription-based but offer free accounts with limited features, so you can try it yourself and upgrade only if you find it useful.
So, these are a mix of computer software, mobile apps, and web apps for design logo options. For different use cases (learning, creating your own, starting a design company), you can pick any or a few of them for your design logon needs.