If you love playing Games on your Android mobile, I know the excitement of trying out a new game with a friend.
How many times you have found in a situation when you want to play a game to pass time. A multiplayer game is one of the best ways to pass time.
So, here is a list of some Mutipler Racing games you can play offline on your Android mobile.
1. Asphalt 8: Airborne
This is perhaps one of the best racing games available for Android, it is also the most popular, Be it, its graphics or the Optimisation for the mobile phone so that it can play smoothly, it is always on the top in the list of racing games.
The total app size of this game is 1.5 GB, ambient range device like redmi Note 5 can play It's smoothly.
It lets you play with your friend they are new tracks and cars in even motorbikes that get unlocked as you go on higher levels.
2. Hovercraft: Takedown
This game lets' you build your own cars by customizing them, so if you can show yours hovercraft skills.
In this game, you have to clear off the road which is occupied by the bad guys.
Chase and fire your weapons at them, and loot their tokens and weapons to score points.
3. Crazy Racing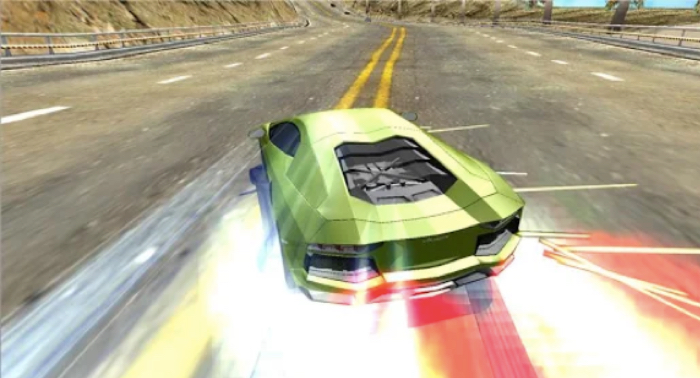 It's a simple race game where you choose your track, car and start the race and kill the opponent while trying to win the race.
You have to destroy other's cars to win coins to upgrade the car that can do more to let you destroy more cars to win coins to upgrade. You get the point.
Imagine what you can get when you drive your superb stunning car! The street, city, sky! Start and accelerate! You are the one surfing in it!
4. Riptide GP: Renegade
It is a Racing Game but you don't get to choose cars, because, instead of cars, you have to ride Water Jets, because, it a water sports game, and probably one of the best out there.
You are a hydro jet rider, framed and cast out from the Riptide GP league, forced to race illegally through city waterways, flooded ruins, and churning factory machinery in an effort to reclaim your reputation and your title.
Play through the single-player career to unlock new vehicles, playable characters, and customization features as you take down bosses and build your crew.
You can even play locally in split-screen races with up to 4 players!
5. Real Racing 3
The graphics, the scenes and the stunts it has, justifies its name of Real Racing Game.
There are so many cars you can choose from, all are the copy. I read a couple of reviews and they all seem to be impressed with the realism of the cars and their stunts.