Our smartphones are capable of doing many things and this is the reason they are called smartphones.
One of the reasons why smartphones are popular, is because you can play games on them,  and thanks to thousands of at available in the Play Store you have too many options to choose from.
It is both, a great thing as well as a sad thing at the same time, because there are too many  games available for Android you can end up wasting your time finding the best one for you just by trying  all these options so we have a solution to this problem.
And the solution is that we pick out the best Android games you can try out of thousands  that are available.
We will try to categorise these games  according to the genre.
Best Graphic Heavy Multiplayer Games for Android Mobile
PUBG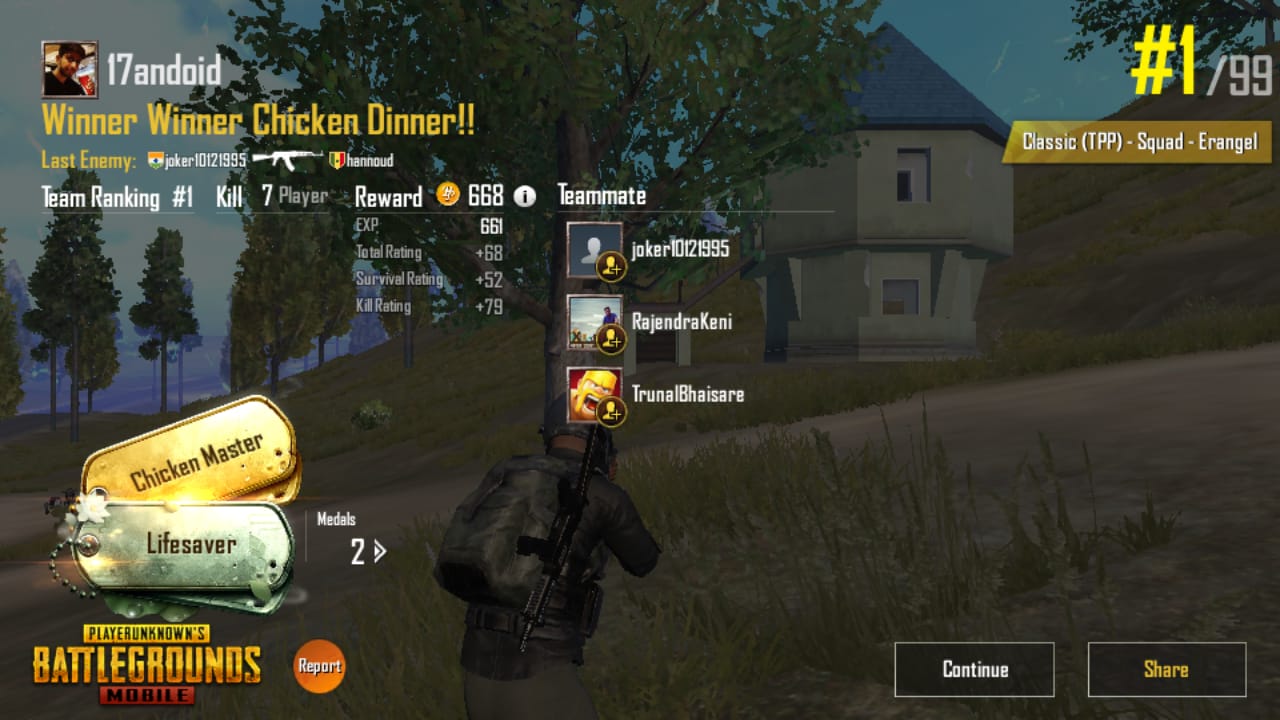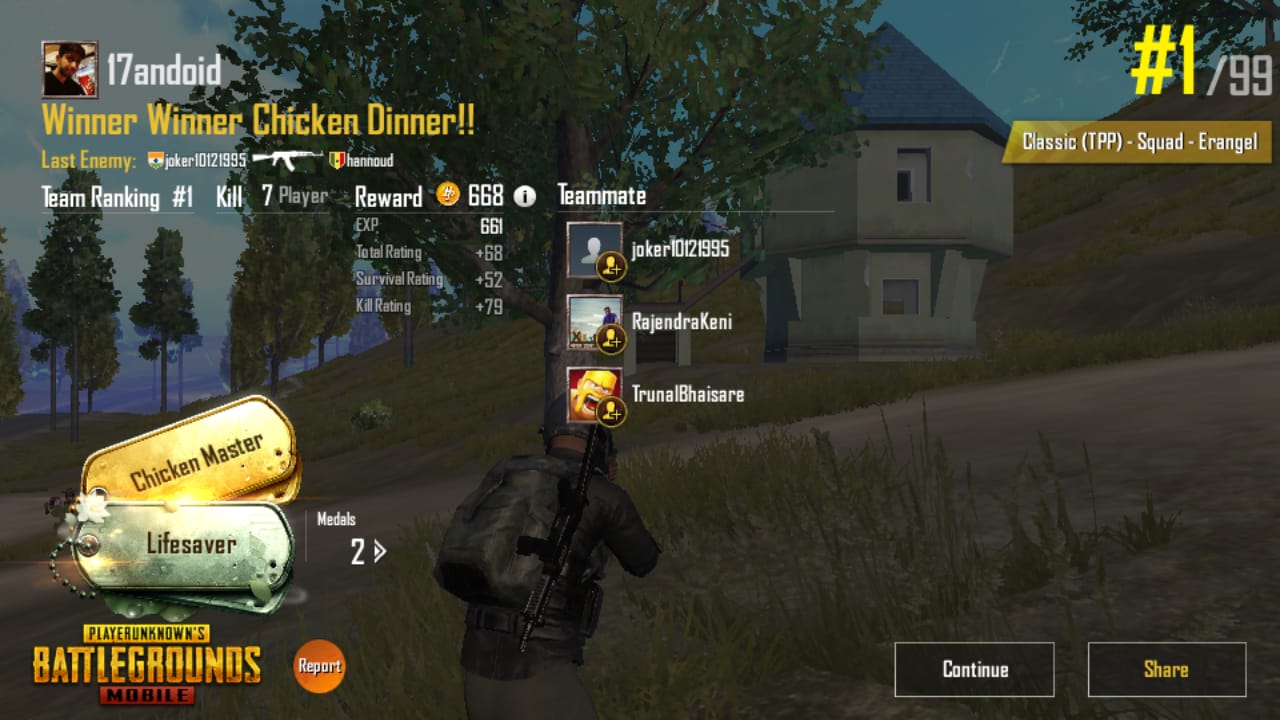 New Multiplayer games are releasing for Android every other week, so the best can change, depending on when you are reading this.
Currently, PUBG is all rage among the gamers, but it has a little demanding graphics, so you need to have a decent smartphone, Any smartphone from Mid Range segment might do the job.
Standoff
There is another game called Standoff, which is also a multiplayer shooting based game, had got a decent review score of 4.4 by rated by over 300,000 users.
Here is one of the reviews of the game.
This game is great. The guns the graphics. And I love sniper duel. I only wish you moved faster and that there were grenades in it. And on the shooting grounds, I tried to get free bullets by watching a video and it wouldn't let me watch the video. The game just crashed.
There are several types of Multiplayer games You can check out the Best multiplayer racing games for your Android mobile
Best Online Global Competing Games for Android
Battlelands Royale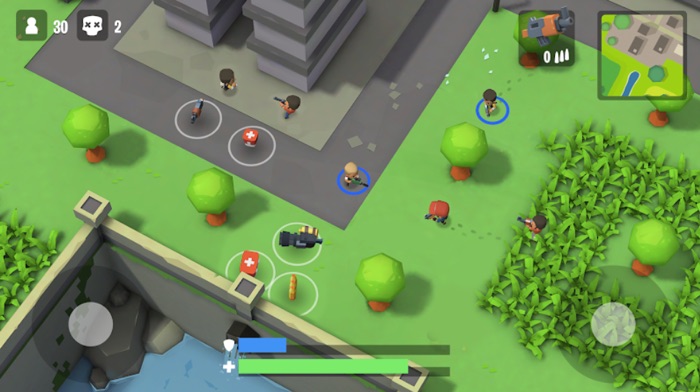 Made for mobile, Battlelands Royale is a casual fun game for everyone to enjoy.
With 32 players and 3-5 minute battles, it's pure non-stop carnage! No waiting in lobbies; no complicated menus to navigate. Just play, parachute, loot, shoot and survive.
Super simple controls, a fun and quirky art style and pick-up-and-play gameplay make Battlelands Royale the best free game on mobile that you won't want to put down.
Coin Master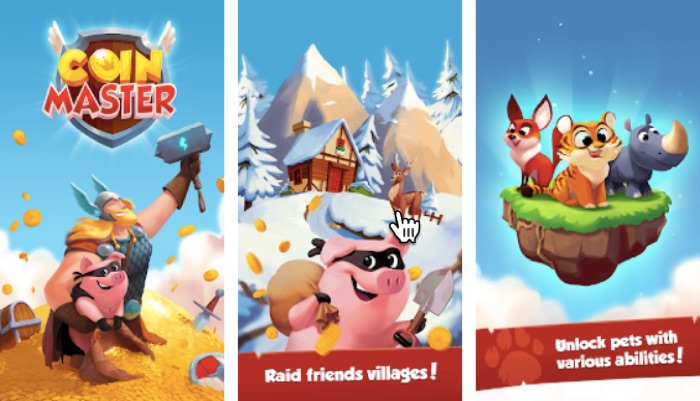 Join your Facebook friends and millions of players around the world in attacks, spins, and raids to build your Viking village to the top. 
Do you have what it takes to be the next Coin Master? Can you travel through time and magical lands to battle it out to be the best Pirate, Hippie, King, Warrior or VIKING of them of all!
How does the game work?
Spin the wheel to fall on your fortune, be it attack time, loot, shields or raids. Win your loot by landing on coins or gold sacks so you can build strong villages through the game and move up in levels.
Win shields to guard your village from other vikings trying to attack you. Become the Coin Master with the strongest village and the most loot!
Best Lightweight Multiplayer Games for Android Mobile
If your mobile is not capable of handling graphics heavy games are you simply do not like such games and want to play lightweight games you can check out these.
Ludo King
Ludo King is a classic board game played between friends, family & kids. Play the royal game of kings! Recall your childhood.
It is a cross-platform multiplayer game that supports Desktop, Android, iOS and Windows mobile platforms at the same time. This game also support offline mode, where player can play with Computer or, Local multiplayer (play and pass mode).
Tic Tac Toe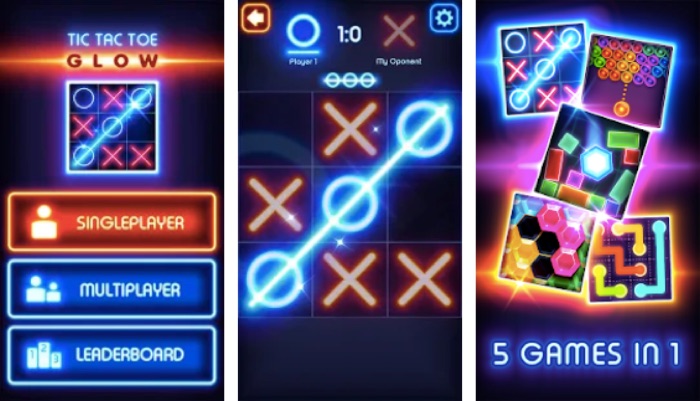 Play Tic Tac Toe on your Android phone. No need waste paper to play puzzle games! Now you can play Tic Tac Toe on your Android device for free. Our new modern version appears in a cool glow design.
The AI for this puzzle game is one of the best you will see. It adapts to your play style and is highly unpredictable.
Unlike other Tic Tac Toe games on the market, you will always find the Glow. You can crank up the difficulty while playing or notch it down if you got cornered. This puzzles games is recommended for kids & adults too.