Artificial Intelligence (AI) has become ubiquitous in today's society. From self-driving cars to facial recognition technologies, AI is a part of everyday life for many people. Its impact on photography and photographers cannot be understated.
AI is being used to simplify the process of image processing, allowing photographers to focus more on taking stunning photographs and less on post-processing work.
Watch the Video
In the past, I have written a lot of articles helping photographers in graphic designers to modify and manipulate their photos. Even list out the background removal tools that have been helpful to a lot of people.
Here is an addition to that list, a shockingly easy photo editing tool that uses AI technology and cuts out backgrounds from photographs perfectly.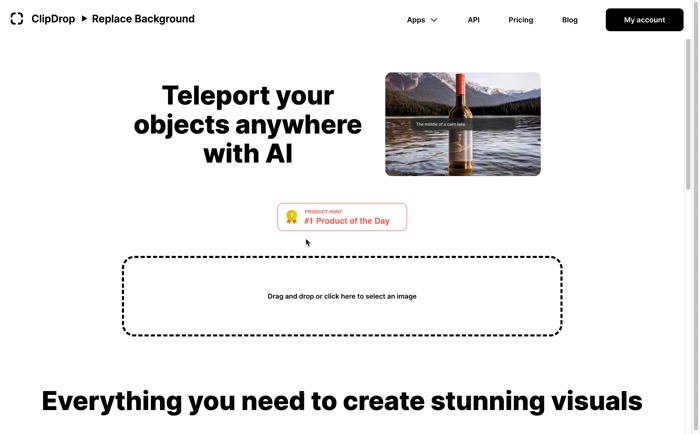 I found ClipDrop on Product Hunt, a place where I have discovered many other cool app utilities that I use. This utility is in fact much better tool than the others I have mentioned in many ways.
You can try ClipDrop for free and when you sign up for an account. The free version will let you remove the background from 10 images every day. There are tools available that will let you do more but at a much lower resolution.
Although the free version of ClipDrop also gives you a slightly lower resolution it is much better than the free version of remove.bg.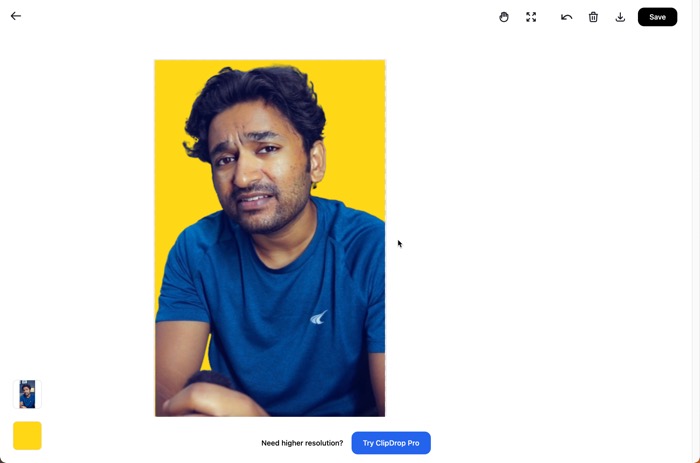 I tried that old myself to quickly remove the background from one of my photographs, the original photo contains not have so complex a background.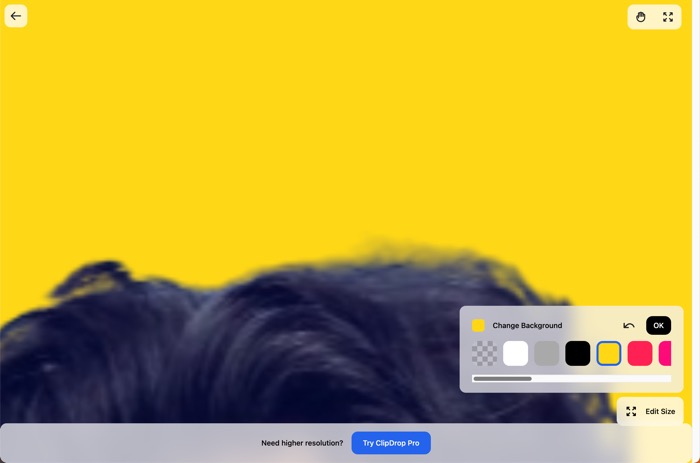 But removing the background when there is hair, is a little complicated, which this application was able to do it nicely.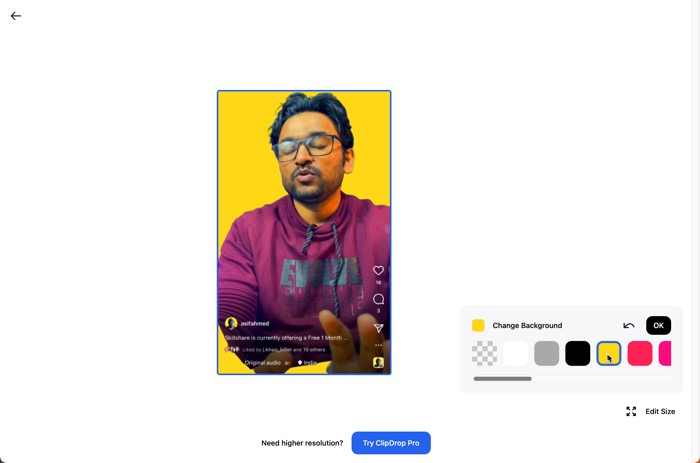 I also did try it on another image, where it did not work as perfectly, but the tool gives you options to remove the object part or restore the removed parts manually. Which makes the workflow a little faster.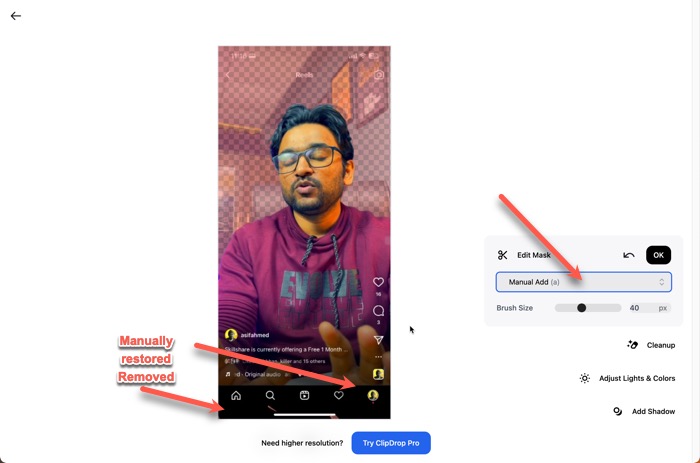 I found the resolution was slightly lower than the original resolution of the photograph but it is still better than what I got on remove.bg.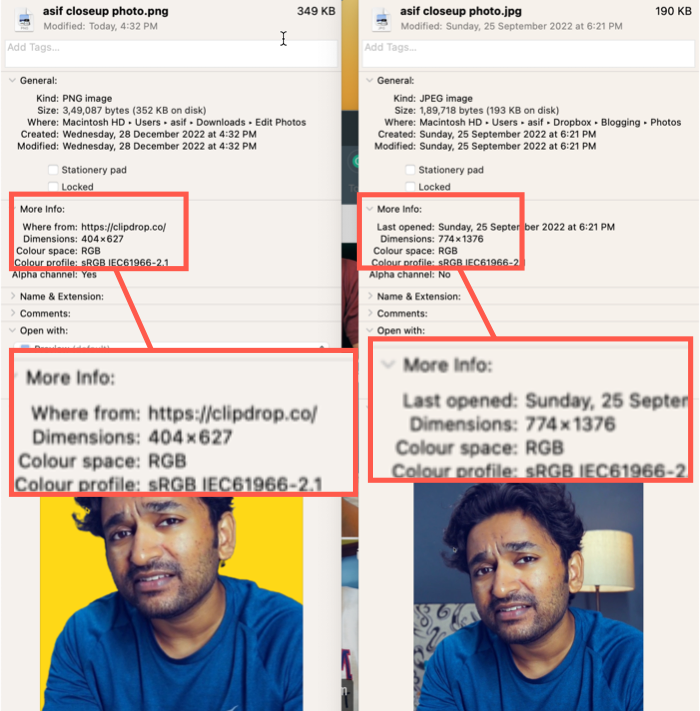 The only premium tool that I found to be effective and reliable is Canva. The photo background removal feature has a premium feature in Canva.
Clipdrop on the other hand is a dedicated tool for photo manipulation where you can access different tools.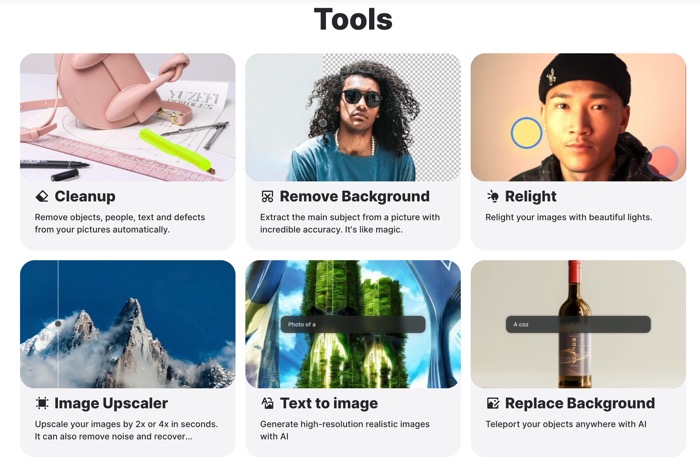 The Relight feature is also quite cool to add a bit of drama to your photos, especially the portrait photographs. It's amazing how much can be done with an image in post-production.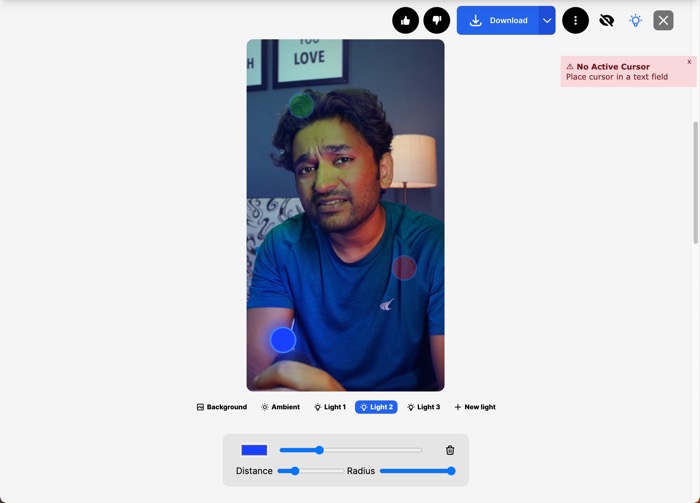 I am impressed with the results offered in CllipDrop. I think 10 photos is quite sufficient for a lot of people, like content creators who want to remove background from their photos to create a thumbnail for their videos, or maybe for bloggers who want to use it on their blog posts.
Maybe Social Media Managers and other people who have to work full-time on graphics and photos might have to go for the premium version, which is also much more affordable at less than $5 a month.
Which tool do you use for removing background from your photographs?