FaceTime is the go-to video calling platform for Apple users, or at least for most of them.
It is a perfect way to chat and hang out with your friends and peers having an Apple device running on either iOS or macOS.
The specialty of FaceTime lies in its video quality. Unlike other cross-platform video chatting apps, FaceTime does a great job optimizing the quality for every party involved in the call.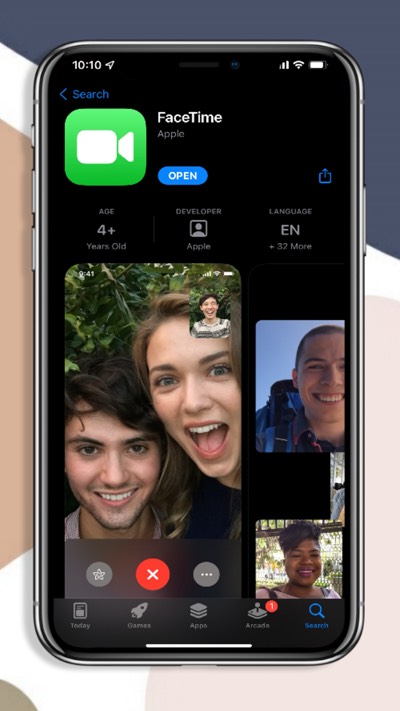 Since it comes preinstalled on all Apple devices, it just requires an Apple ID for you to access it from any of your devices, be it an iPhone, iPad, Mac, or even an iPod touch.
Talk about the perfect device ecosystem? Apple nails this part.
With that being said, Apple is taking FaceTime even further and making it accessible to non-Apple devices. Sort of.
To give a brief, the spotlight feature in the upcoming iOS 15 updates Apple users to FaceTime with non-Apple users, i.e., Windows PC and Android, through a link that opens in the browser.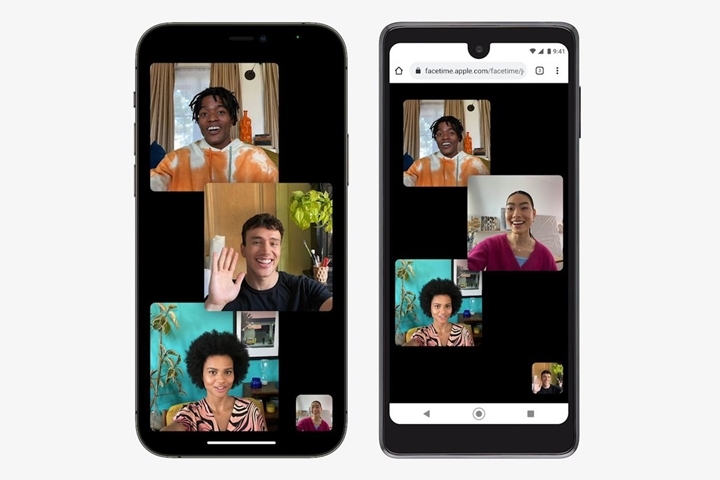 Though Apple users can only create the link for others to join in. This way, both parties, irrespective of their OS, can enjoy calls on FaceTime.
How to Create a FaceTime link for Android users
1. Open the FaceTime app
2. Tap on 'Create Link'
3. Once the share sheet appears, select the desired app to share the link with the other party. Or copy it to paste it elsewhere.
4. Upon creation of the link, the FaceTime Link will appear under 'Upcoming Calls'
With that done, the other party on Android will join the FaceTime call by simply clicking on the link, which will direct them to a browser window.
Apple utilizes a progressive web app for FaceTime on non-Apple devices, which brings a rich experience and fluid experience of an app but on a browser. Of course, it will have limited features on the Android front of things.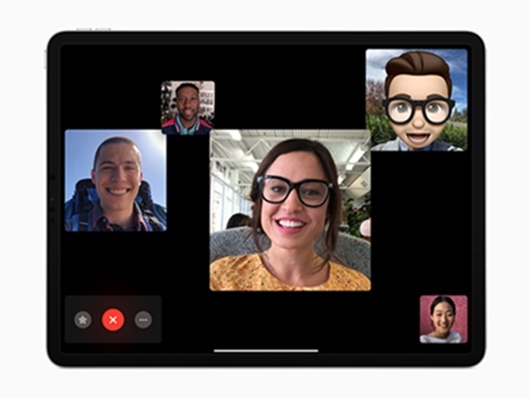 This cross-platform FaceTime (kind of) brings in more opportunities for Apple to bring its proprietary apps to other platforms through the browser.
FaceTime alternatives for Android and iOS
FaceTime on Android is finally here, but there are even better alternatives for a hassle-free experience to connect with your friends via video call. These do not require the creation of links, too, at least for your contact list.
So here it goes:
1. WhatsApp
The ever-going messaging app has had video calling ability for quite some time now. The Facebook-owned service has made significant improvements to its video quality and experience with several updates.
The latest update of WhatsApp lets a third party join in an ongoing video call, which is a great thing to have to let people join into your conversations which requires their involvement.
To give a brief, WhatsApp allows eight people to be in a video or voice call simultaneously, which is low compared to Apple's FaceTime of 32 people. Nonetheless, 8 is also a significant number for a call through the internet.
2. Telegram
If you want to experience the next level of video calling on mobile, Telegram is the way to go.
You'd be surprised to know that Telegram allows a total of 1000 people to be in a video call which is on par or even better than advanced video conferencing services like Zoom and Google Meet.
Unfortunately, Telegram video calls aren't yet supported on the web app, which could have been great if it did so.
Another perk Telegram video calls bring the ability to screen share with the other party and at the same time be on a call. The other person cannot fiddle with the shared screen, and all the control is in your hands.
3. Instagram
Instagram is most likely to be found on most people's phones, extremely popular among youngsters. The photo-sharing app also has the functionality to video call your friends and followers.
It supports both individuals as well as group video calling with up to 50 people in it. The Messenger Rooms do a couple of months back. Instagram's messaging has been merged with Facebook's Messengers, which allows several features to crossover.
4. Facebook Messenger
Speaking of Messenger, it is a great messaging platform and a video calling app.
Facebook users can interact and communicate via Messenger. It is loaded with tons of features such as mini-games to challenge your friends, messaging bots, modern and fun camera filters, and a plethora of chat themes.
With that being some alternatives of FaceTime, which you can use both on iOS and Android as all are available on their respective application stores, i.e., App Store and Google Play Store.
If you have an Apple user in your circle or you use one, FaceTime on Android is worth a try if you're into video calls.