Okay, the headline of this article with much gives away everything you want to know about this particular earphone you are looking to buy.
But I would still like to write my review you are continuing reading further.
Before I start writing the review, I would like to disclose that, I am not that kind of person who keeps changing their phones every month or so.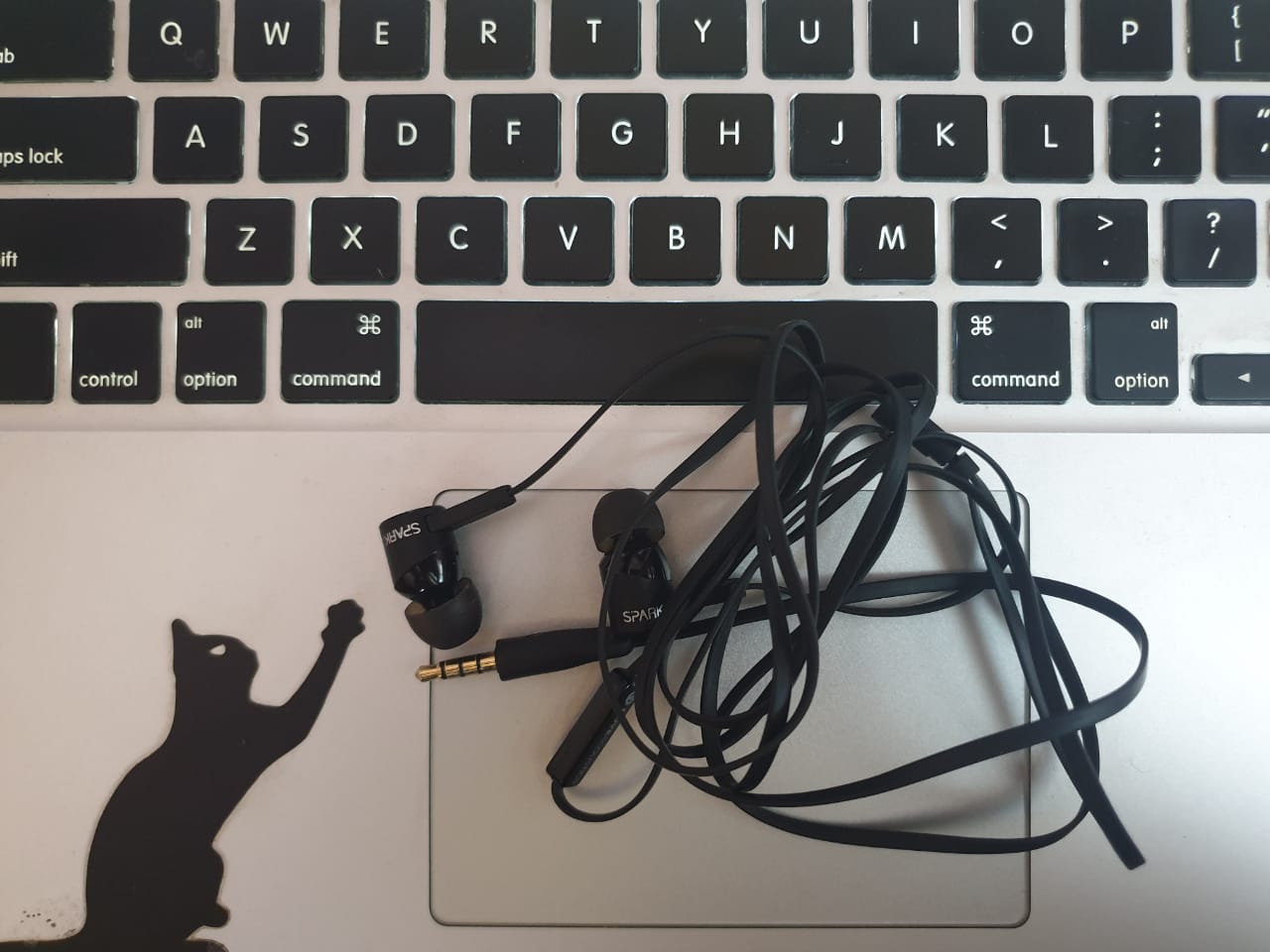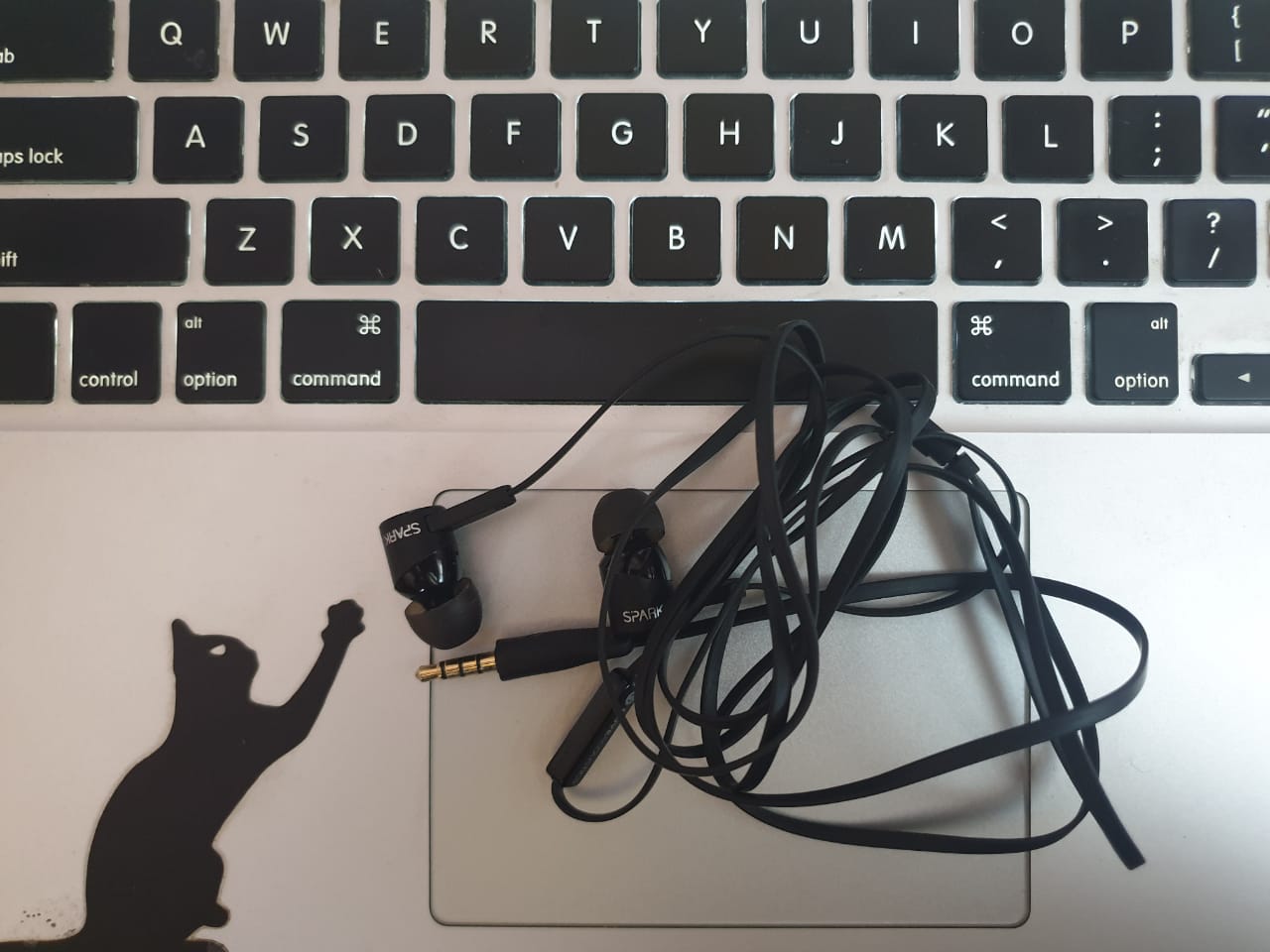 I have minimum expectations from earphones that I buy and I like to stick with Rs under 1000 earphones.
Prior to using Muve Acoustics Spark Earphones, I was using the Mi Basic Earphones from Xiaomi and I was pretty happy with it.
Which I had bought after having disappointed by the OLY X15 Earphone that came with a 3-year warranty, but the warranty did not cover the malfunction of one of the earphone speakers, which happened in just a month's time.
I did a small comparison post between the Mi basic earphones and Mi earphones and mentioned that you should spend Rs 300 ($4) extra for the quality you get in the Mi Earphones that cost around Rs 700 ($10).
The Muve Acoustics Spark Earphone is also priced similarly, Rs 648 ($9.9) to be precise, you have a choice to choose between the MI earphones and this one.
What's in the Box
Receiving your phones on a budget you don't really have to expect a lot of things in the box. You get the earphone, some booklet, a pouch consisting of Buds of different size.
Build Quality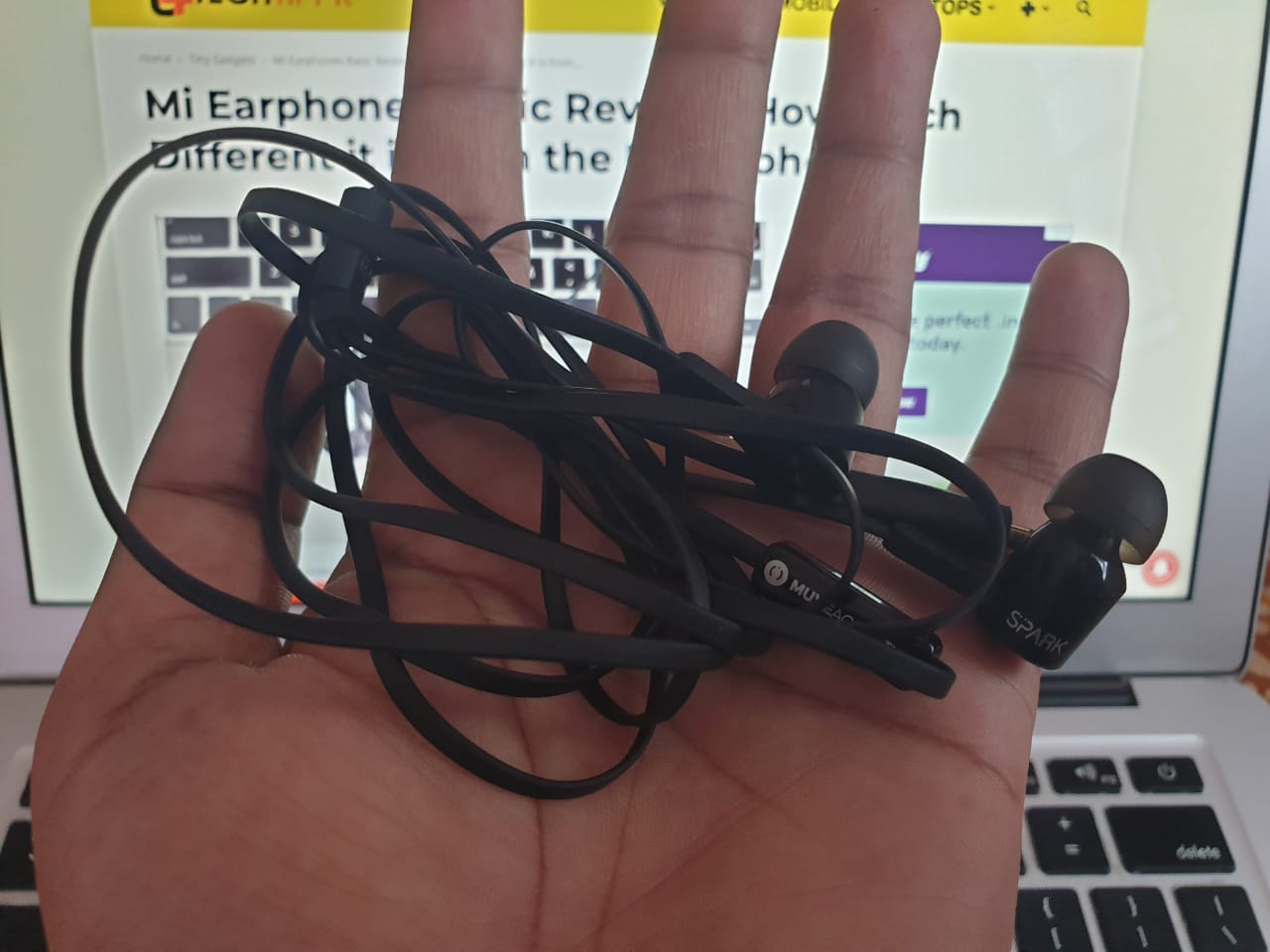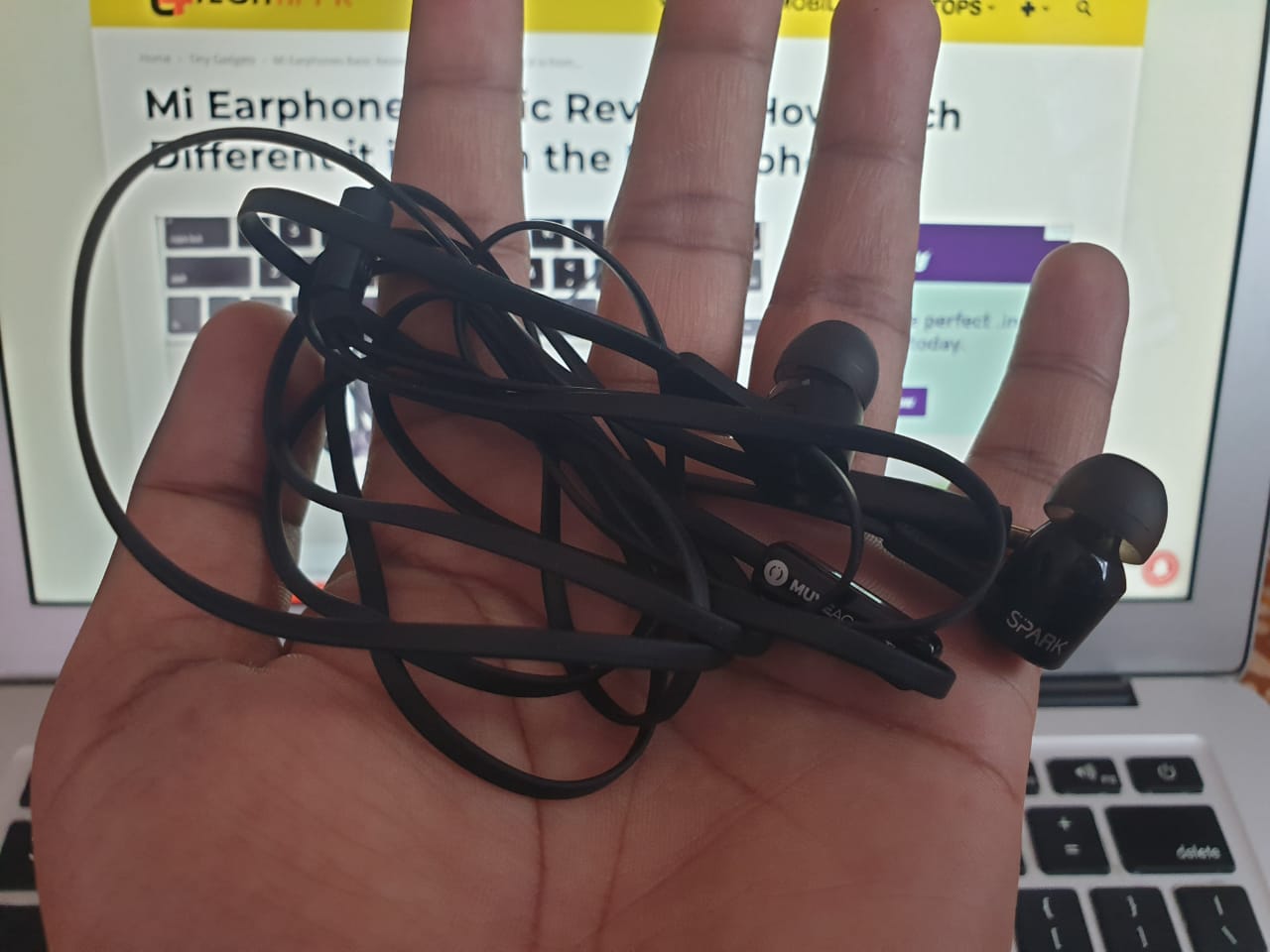 When I got these earphones I wasn't really impressed with the build quality of the earphones, especially after using Mi earphones which are pretty nice when it comes to built quality.
Sound Quality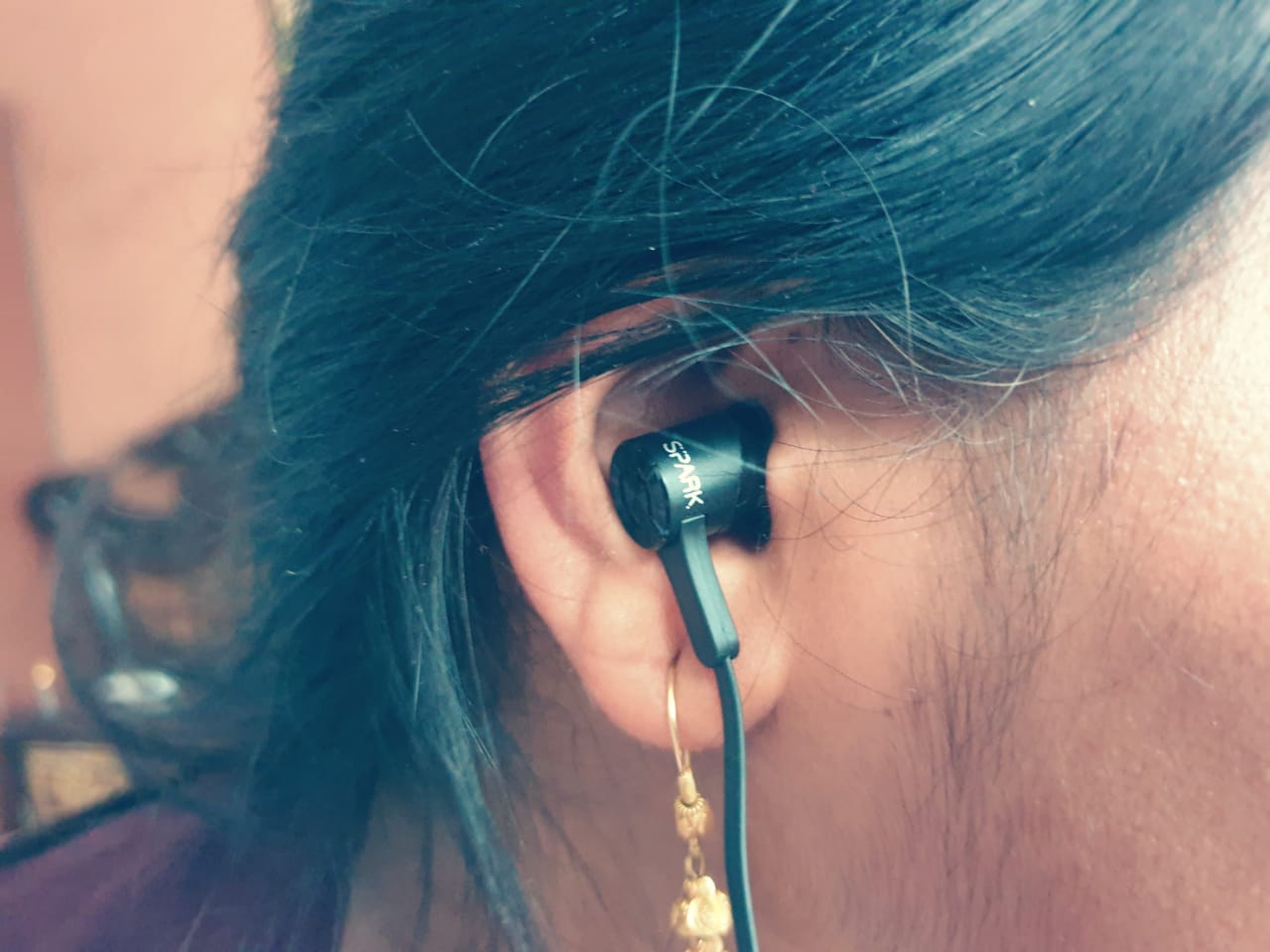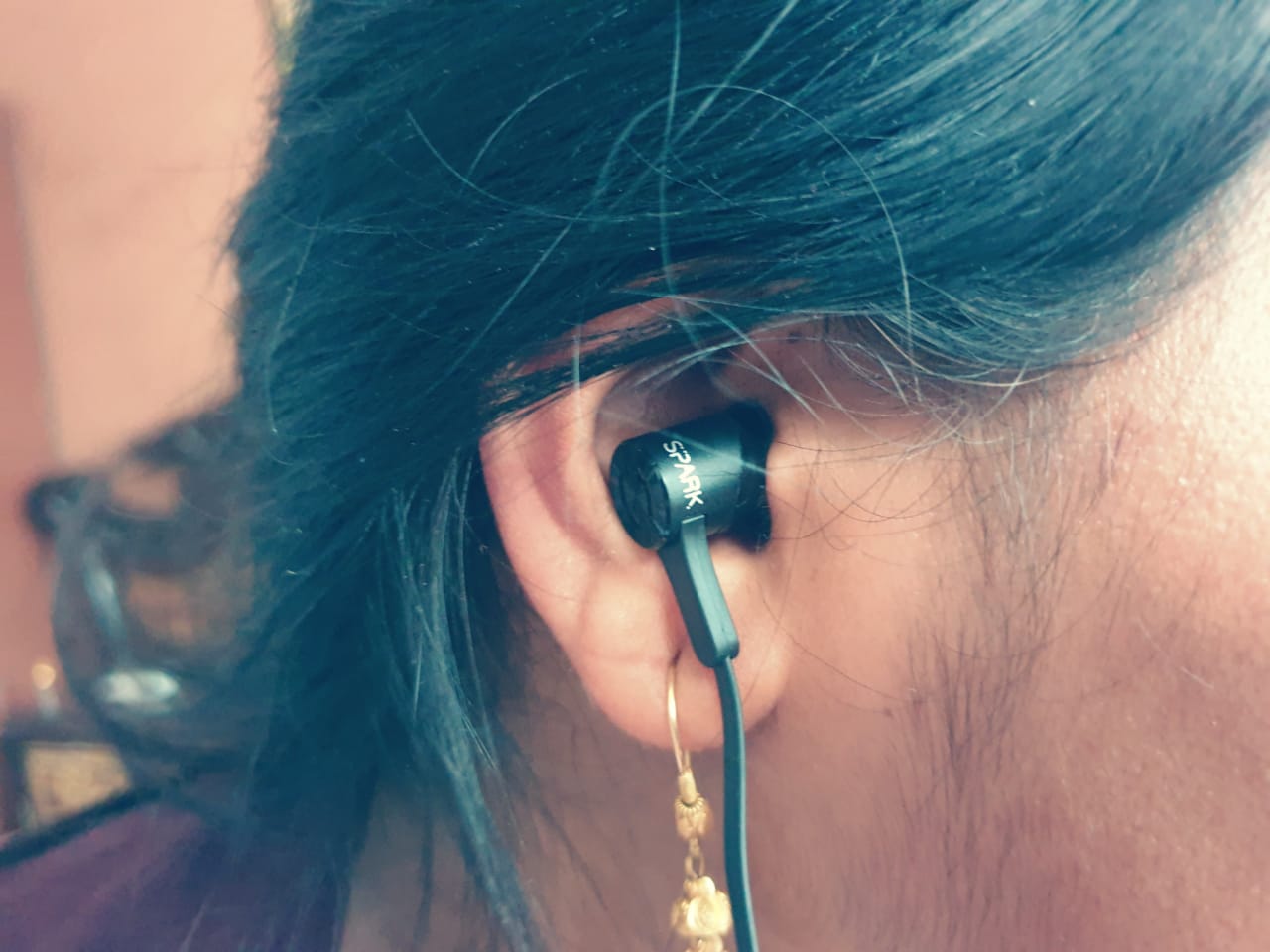 But I was amazed when I started using it, the sound quality of Muve Acoustics Spark is pretty amazing, these earphones are extra Bass in-ear headphones, and I'm amazed to see that the earphone delivers what it is being advertised for.
Extra Bass
Frankly, I am kind of blown away with the kind of bass this relatively affordable earphone gives in comparison to some of the expensive earphones that I tested in a local Store.
Built-in Microphone
Earphones have got a built-in microphone as well, which isn't that great but is sufficient for doing calls.
There is no kind of noise cancellation feature in the microphone, but you shouldn't expect is also since these are budget earphones
Multi-Function Button
There is also a multifunction button that can be used for answering or rejecting the calls (press the button once to answer the call press the button once again to end the call, and long press to reject the call)
While playing the music you can use the button to play and pause the music.
Tangle Free Chord
Another good thing about these earphones is that it has a flat chord, which is pretty helpful in keeping the earphones untangled.
Although it does get Tangled, it is relatively easy to untangle these earphones in comparison to the other ones that I have used.
So this is my review of these amazing budget earphones that surprise me a lot, especially because of the extra Bass it has, which is something rare to see in under Rs 1000 (or $10) earphone.