When you turn to the Internet, looking for something, the last thing you want to see is, Ads popping up in your Facebook.
It's true that Advertisement makes it possible for webmasters and blogger to publish the information for free. But then there are publishers use shady Ad Networks that run ads for spyware and third party browser Add-Ons that will make your browsing life hell.
Most of these publishers are banned by Legit Ad Networks like AdSense because they all host content that are pirated/stolen from official websites, it could be songs, movies or software for which you will have to pay if you decide to download from the official websites.
Most of the people don't want to pay and these websites make it easy for them to download, little do the users know that they would end up paying more than what the actual content would have cost. By 'cost' I do not mean money.
This is how any download page looks on a website that offers downloads. Pretty misleading isn't it?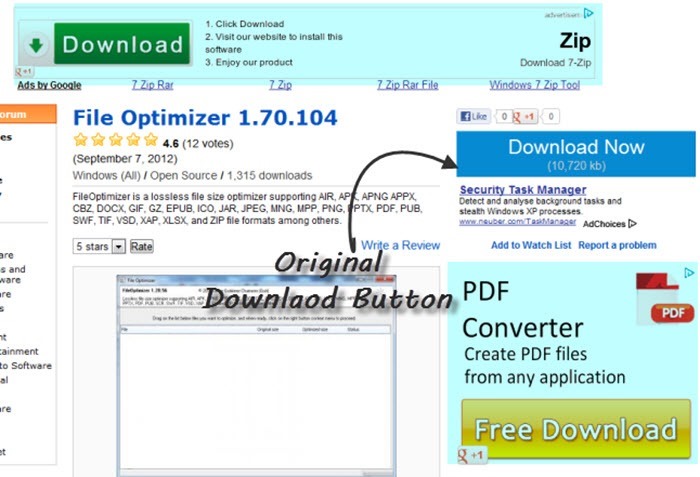 There are many download buttons on the page, but only one will lead you to the link with the file you want to download, all others will download other things. The above page is from a website that offers downloads of Free software or the trial versions of them.
So, image how the pages with pirate content would look, if a person is not too familiar with this Internet and Computer thing, he will end up download something else that will inject more aggressive ads on the pages you would visit.
[easy-tweet tweet="Is Your Browser Hijacked by Third Party Adware? Here is how to fix it" user="Techtippr"]
The ads would look as if the Publishers has put them on the website, but in reality, it's the  Adware you download the other day which is not putting ads all over your browser.
There are different types of Adware you need to be aware of, these are.
➜ Third Party Browser Toolbars
➜ Third Party Browser Extensions/Add-ons
➜ Spyware install as a normal software in your PC
So, when you see pages like these, where even a normal website would look like this, these are the potential places you should look for the culprit. We will discuss each of them below in detail.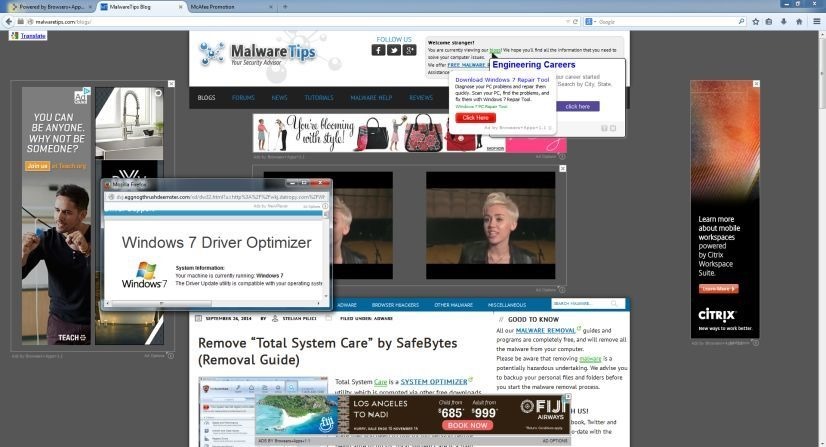 How to remove Third Party Toolbars or Add-ons from Browser
Different browser ac differently, like in Google Chrome, it is extensions where Add-ons are placed when you add them (deliberately or otherwise).
You can go to More tools- Extensions and  where you can view all the extensions added, find the unusual ones that seem the culprit, if you are not sure then remove all one by one (you can always add them from the Chrome Website)
You can also look for the any suspicious addition to the Search engine in Google Chrome. (Open Settings in Google Chrome) Most of the spyware hijack the search engine making you use another search engine when you use the address bar to make a search (by default its Google.com)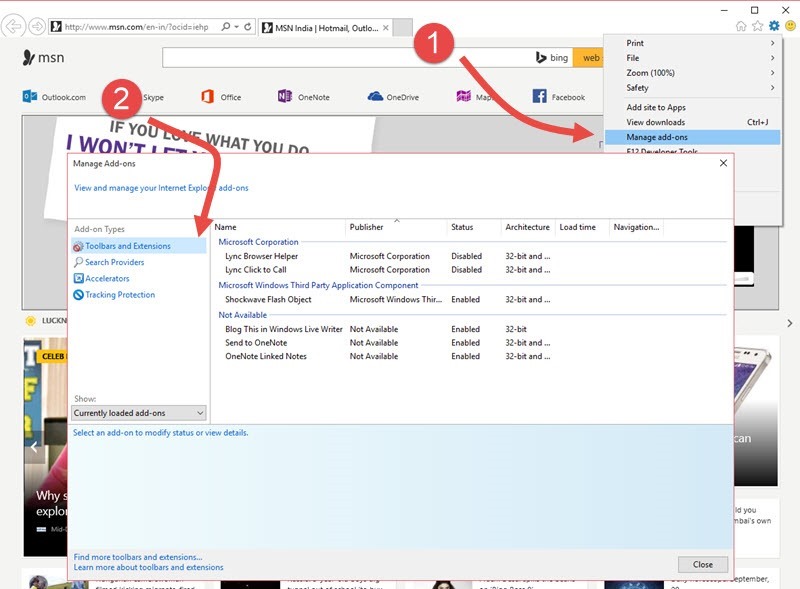 Same goes for the Internet Explorer though we highly recommend you to switch to Google Chrome or Mozilla Firefox as Microsoft itself has been moving their focus and attention to a newer Browser called Microsoft Edge.
How to Remove Spyware from your PC
If you still find those ads after removing all the suspicions elements from your browser then your next step should be to inspect all the apps/software installed on your PC. You can do so by going to the Programs and Features section in Control Panel where you can see all the programs installed on your PC.
Copy paste this in File Explorer → Control Panel\All Control Panel Items\Programs and Features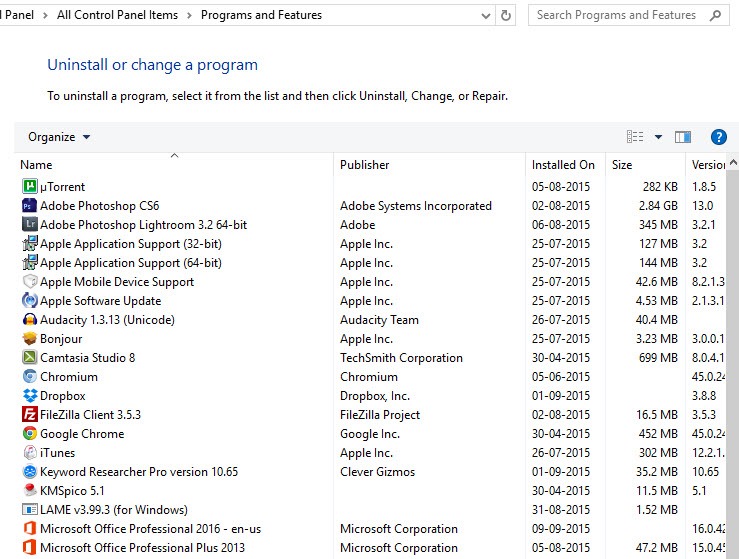 Look for the suspicious one, the one that was not there last time you check, or it has no icon or maybe very less in size (few MBs).
If you are still not unsure, just pick the names of the ones you do not recognize and Google them (you may use your Mobile phone for search) Google will let you about that, if it's the culprit, will find pages that talk about their experience. Remove it.
Reset your browsers and restart your PC, try browsing few pages. The problem should get solved by now.
Use the comment form below to discuss your issues, regarding PCs hijacked by spyware and Add-ons