In this day and age, we don't have to worry about uploading images that are not, as a lot of people would call, "Instagram worthy."
The term is used to describe images that are simple, breathtaking, and worth looking at for a minute or two. Innovations in technology have made it possible for android users to tweak photos while on the go, thanks to image design apps. 
With the abundance of image tools, one can get confused as to which ones are worth downloading and installing on their devices.
This is understandable since almost everyone's after uploading impressive images on their social media accounts. If you're among those having a hard time choosing the perfect android apps for images, fret not because we listed down our favorites for you.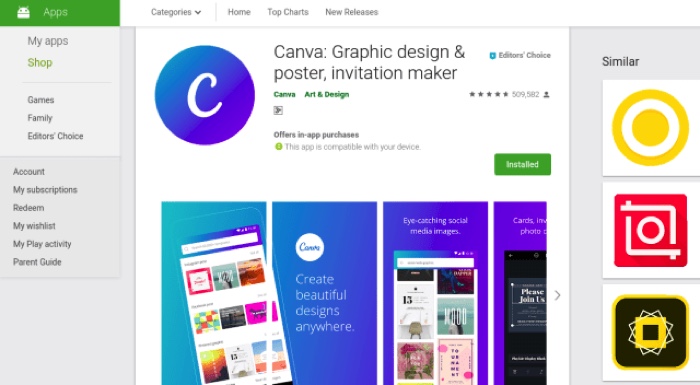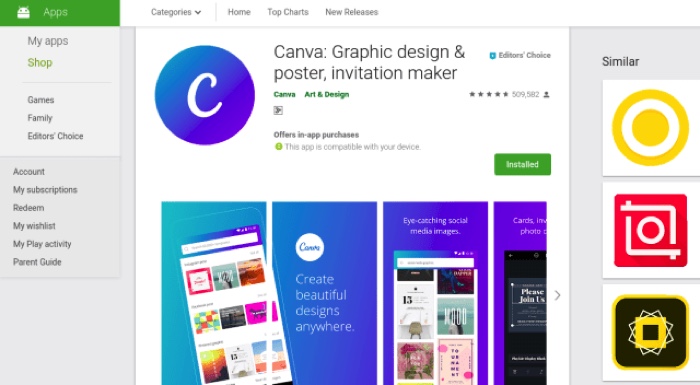 One of the most popular tools that image enthusiasts absolutely love is Canva. It has an interface that's easy to understand even if you're still learning the ropes as a photographer or graphic designer.
This multipurpose design tool is the perfect platform for creating social media banners, posters, logos, and other digital images. You can also use it to design invitations for weddings, birthdays, and other special occasions.
Its library contains thousands of options for fonts, templates, design elements, and filters that can be conveniently dragged and dropped to the workspace for effortless image creation.
You can download the tool for Android from here.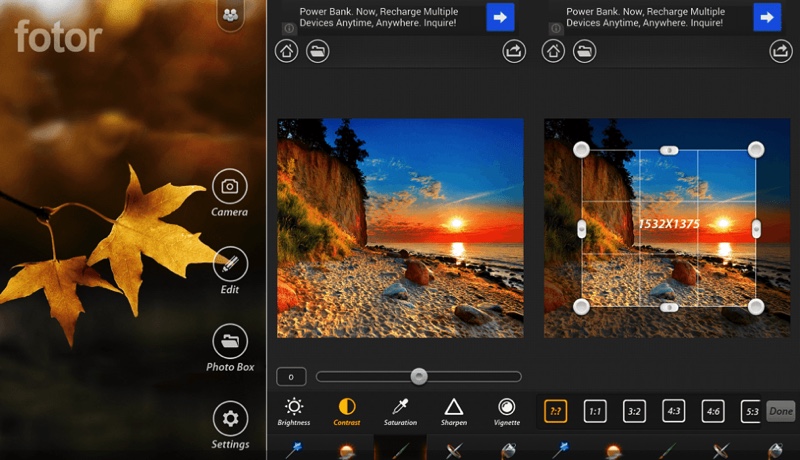 Image tools can be intimidating, that's why beginner-friendly image design apps like Fotor always receive high user ratings. It's easy to use regardless of whether you're a total noob or a pro in the field of photography.
Among the existing android apps for images, Fotor is one of the most recommended because of the features and tools it offers. It allows users to tweak their photos by adjusting the brightness, contrast, and filters.
Users can also create interesting collages via this app that can easily be uploaded online. Another special feature that made users give Fotor their nod of approval is its photo licensing feature which is very important these days.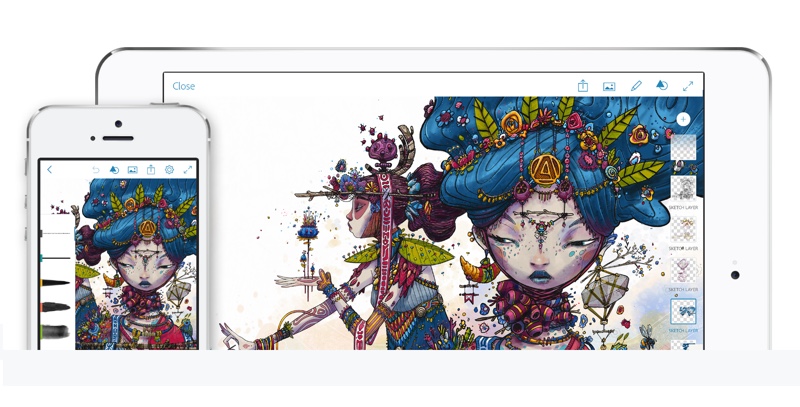 Adobe Photoshop Sketch ranks high on our list of design tools because it's easy to use and it has features that allow its users to create high-quality images.
There are watercolor paint brushes, soft pastels, ink brushes, erasers, thick acrylics, markers, pens, and pencils at your disposal. You can start from scratch, or edit out "flaws" in your image using its blending, opacity, color, and size settings.
Adobe Photoshop Sketch offers endless possibilities to android users with a penchant for photographs. You can also play around with layers that you can transform, restock, merge, and rename to create a unique image. 
If you want to create images the way you would normally sketch them on paper, then this app by Autodesk is the perfect tool for you.
This also comes in handy if you want to sketch all sorts of portraits but unfortunately lack the skills to back it up. You can use any of the pencils or brushes in this 3D app to help you with your sketching journey.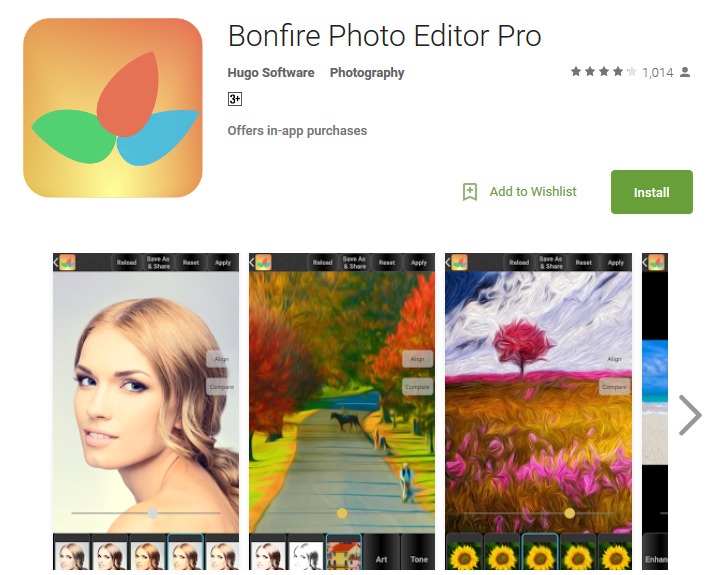 Content creators with a flair for effects will definitely give Bonfire Photo Editor two thumbs up. This app is loaded with filters that you can play with to create stunning images for your social media accounts.
You can choose among comic stars, funk filters, black and white HDRs, and other tone filters to find one that will work perfectly with your image. Should you wish to lighten your skin tone a bit, Bonfire Photo Editor Pro has the perfect filter for that too! 
You can use the image design tools we mentioned above for free. However, if you wish to get upgrades on the collection, you may need to invest a bit.
Nonetheless, we can guarantee that these apps are worth the investment because they get the job done.
They're beginner-friendly, it is easy to navigate around the interface, and they have a library's worth of design inspirations should you find yourself running out.   With these apps in your arsenal, you're sure to get thousands of comments and likes on your photos!