Pretty much, everyone these days has got a stable Internet connection at their home and office.
And apart from watching videos on the Internet, and doing casual chats, there is much more you can utilize using the Internet in this world of connectivity.
I am talking about Home Automation, where smart devices are connected so that they can be controlled.
In technical terms, it's called IoT (Internet of Things), where devices are connected, and data is exchanged between each other.
These days, almost all the electronic devices come with smart capabilities to install an app and control it using your mobile phone. And if you have got a smart assistant in the able device, such as Google Home or Alexa, you can even control the devices using voice commands.
You can easily replace things like a smart bulb or a smart speaker but think like a condition or a TV if something you want to be replaced in just a few years to get the smart capabilities on the new models.
Fortunately, there is a workaround to turn your regular electronic devices into smart devices if they are controlled by a remote, and the remote is most probably an IR remote.
Watch the video
Universal Smart IR Remote Controller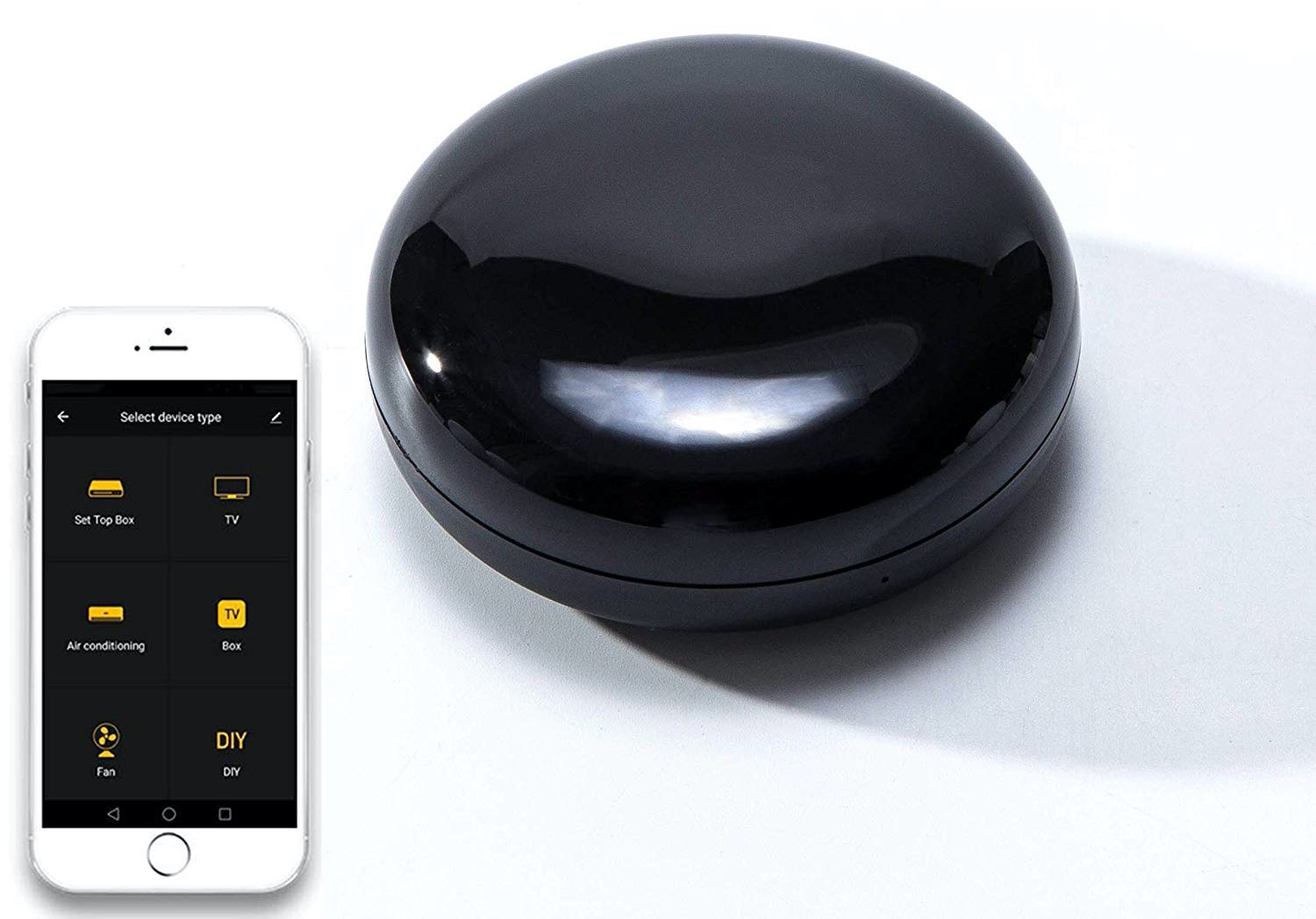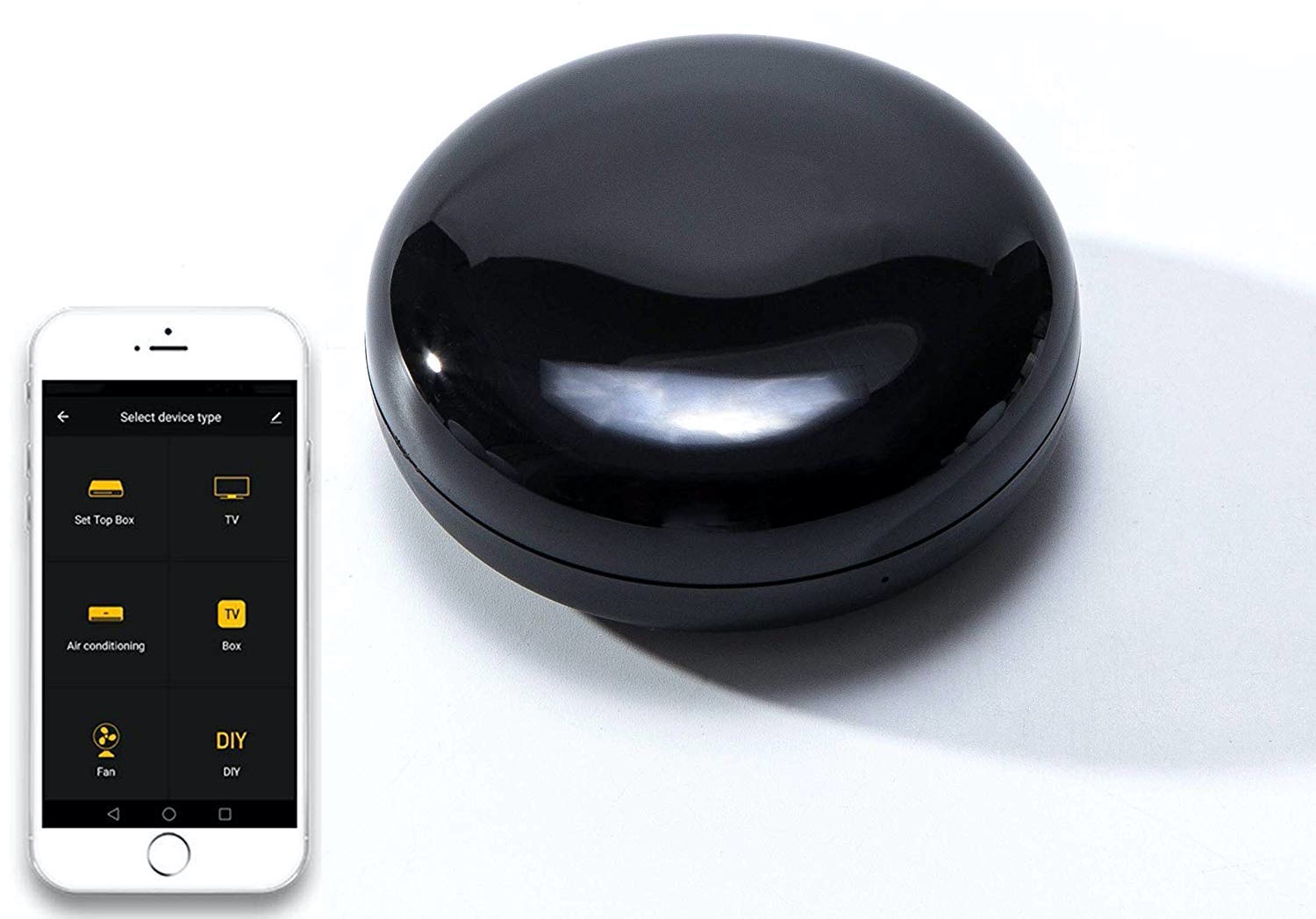 Universal smart IR remote controller is a device that can be controlled using the Smart Home app, where you can select the device you want to use it for.
How does it work?
It has got a massive list of supported devices. Even if a device is not listed in the app, you can make this device to learn the IR functions of your device's remote.
To make it work, you will first have to link it with the Smart Home app. Power it on and then click and hold a tiny button at the back of the device for a few seconds till the blue light on the device starts blinking fast.
You will then be able to pair the device with a smart Home app, and once it is connected to the app, you can add remote for different methods, and control them from your smartphone.
How to use voice commands to control devices?
If you have already linked the smart Home app with your Google Home or Alexa, the new devices you connected to the Smart Home app will automatically be linked to Google Home or Alexa, and you will be able to control them from your voice commands.
How does automation work?
Automation for your devices that will be controlled using this IR remote controller are available in the Smart Home app itself.
For example, you can set time to turn off or turn on your device. If you have converted your regular AC into smart AC, you also can turn it on when the temperature outside reaches a certain degree.
You can also make it turn on when other smart device is turned off or turned on.
What are the use cases of turning regular electronic devices into smart devices?
It may sound over complicating things by adding one more electronic device to control other electronic devices, but once you start using it, you will begin to see its usefulness.
For example, since you can control your smart devices from anywhere as long as you have got the Internet, you can manage your devices even from the outside out home.
Price of Universal IR Remote Controllers
Are selling the universal IR remote controllers on Amazon, and you can get your hands on one of them for as low as rupees 1200 on Amazon India, or around $20 in the Amazon US.
This is not too much, and since it can control multiple devices, I think the price is worth the functionalities it brings to the table.