Once your kid learns how to take a photo using their phone, the rest is all about exploring. After a few months, you discover that they are on Instagram posting all the things teens wish for.
How to control the postings is a nightmare if you can't reach their account or phone. Since we are in the technology age, there are ways to get your kid's Instagram activities remotely.
You will get the results elsewhere as your child gets busier without any alerts in our seven ways. They are also easy to use since the developers know it's not fair to bore users with complicated procedures.
Part 1: Spyier – Instagram Checking Tool
One of the methods your child will never discover is Spyier on their phone. It's an app with many features; all meant to fetch a phone's data remotely. That also tells you that it will be a secret affair that only you and Spyier knows.
Millions of parents have already used it to tap their child's phone and tablet activities. In the many features, that is where you get Instagram as one of the specifications.
There will be photos, videos, contact details, messages, and timestamps to give you a glimpse of the results. To get all that, you first need to fulfill a few requirements that take only a few minutes.
Spyier is an app that works on both Android and iOS devices. You can use it on Android 4.0 and above and iOS 7.0 or later without any rooting or jailbreaking. So, it's a matter of following the issued steps to see the results in less than five minutes.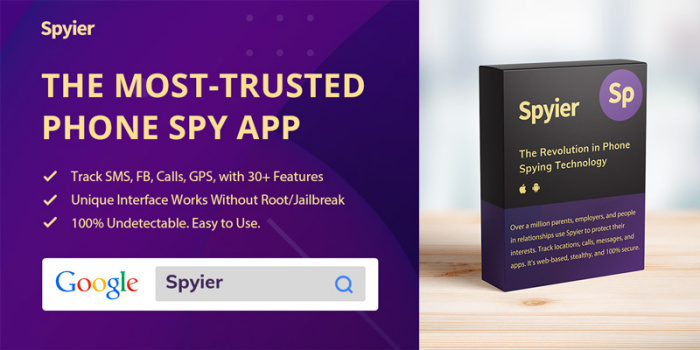 If your kid has an Android, Spyier needs you to install it once on the targeted phone. For iOS, there is no installation since the main website will be using the iCloud credentials. On both phone platforms, your child will never notice the app's presence.
It uses the stealth mode to ensure the icon does not appear on the phone's app's display. With no phone alteration and no icon, your kid will think that their phone is the same. Furthermore, in Android, it occupies less than 2MB.
How to Check the Kid's Instagram Using Spyier Solution
Step 1: Visit the Spyier website, choose your kid's phone platform, and pay for a subscription plan. In the process, you will provide your email. Once the transaction is complete, you will see a confirmation page with your login details.
Click on Start Monitoring to proceed.
Step 2: In Android, use the setup wizard to install Spyier on your child's phone. There will be a download link for the installation part. Ensure that you activate the stealth mode in the process and then finish the installation. Click On the 'Start' button to proceed.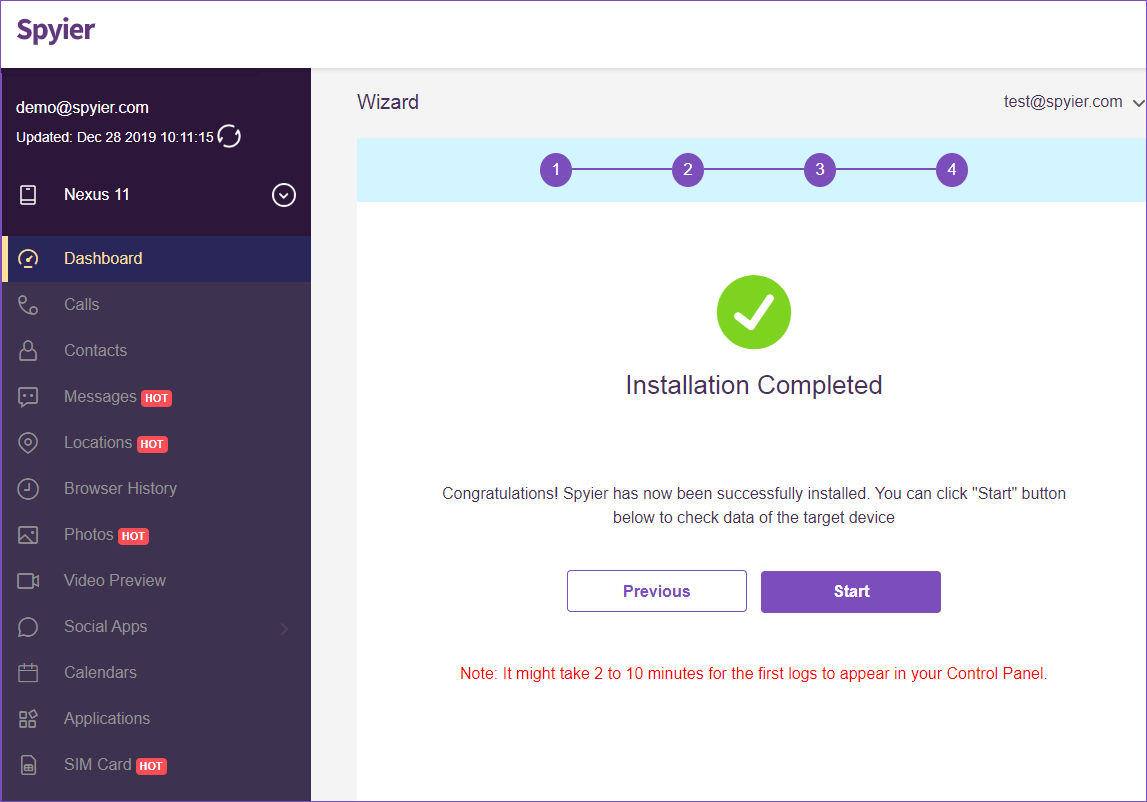 Step 3: For iOS, choose the iOS icon and then proceed to provide the iCloud ID of the kid's iPhone. After that, click on the Start button to proceed with the syncing and dashboard view.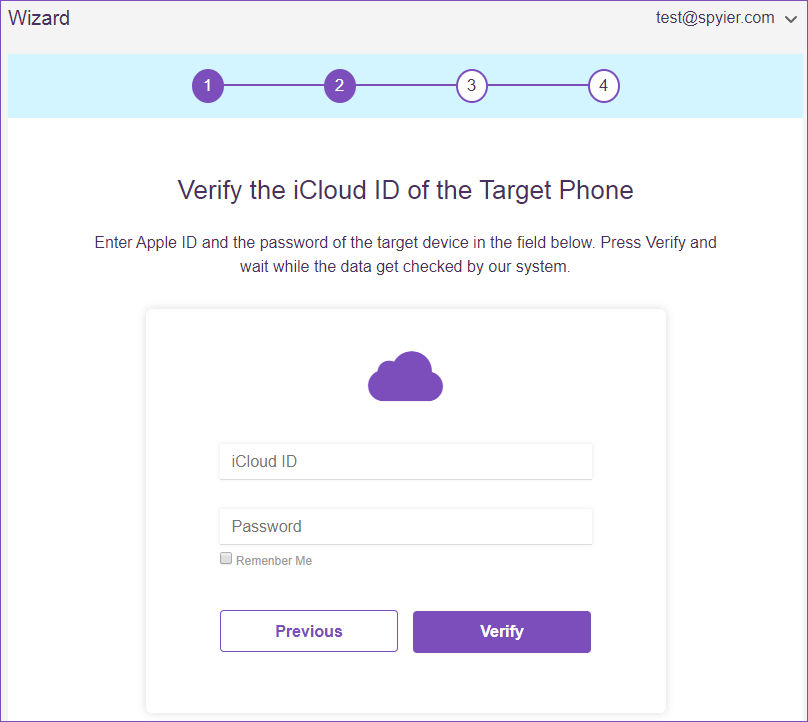 Step 4: Now, when you re-access your account remotely, the dashboard will have all the Instagram details, among other things.
To access Instagram on Android, use the social apps link, and locate the dropdown's Instagram link.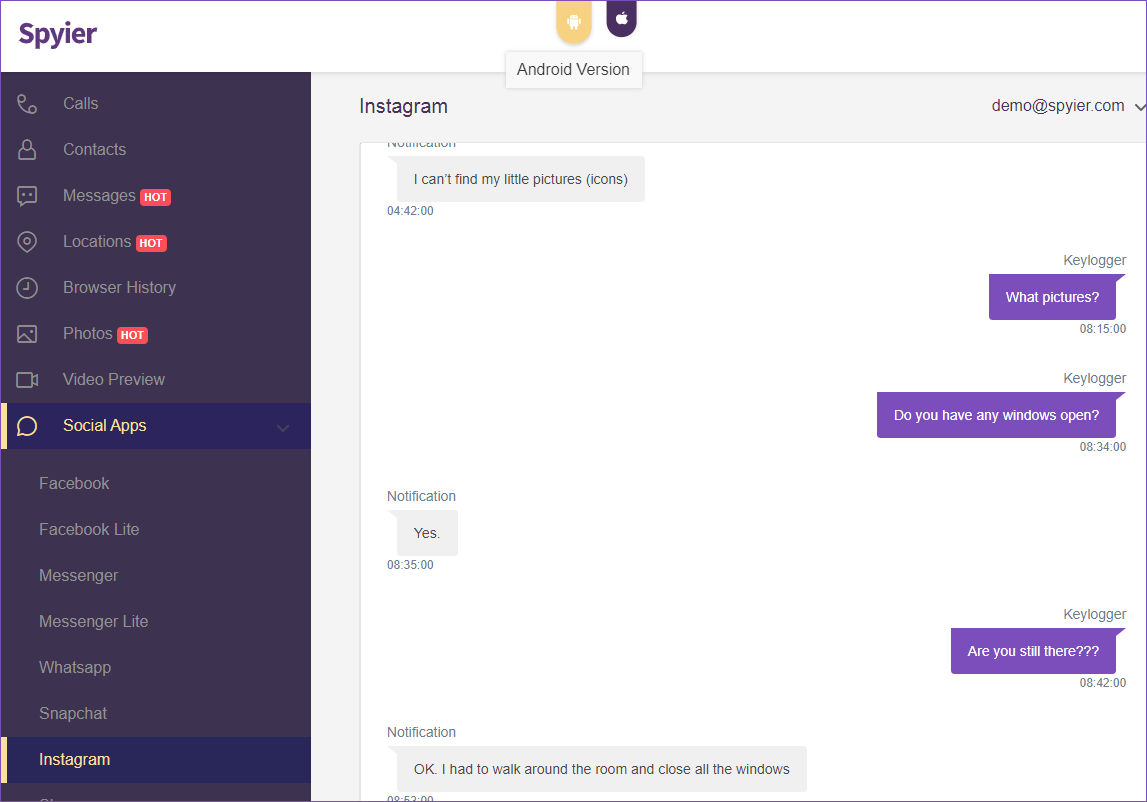 In iOS, use the installed apps feature to get the Insta icon. Click to retrieve all the information.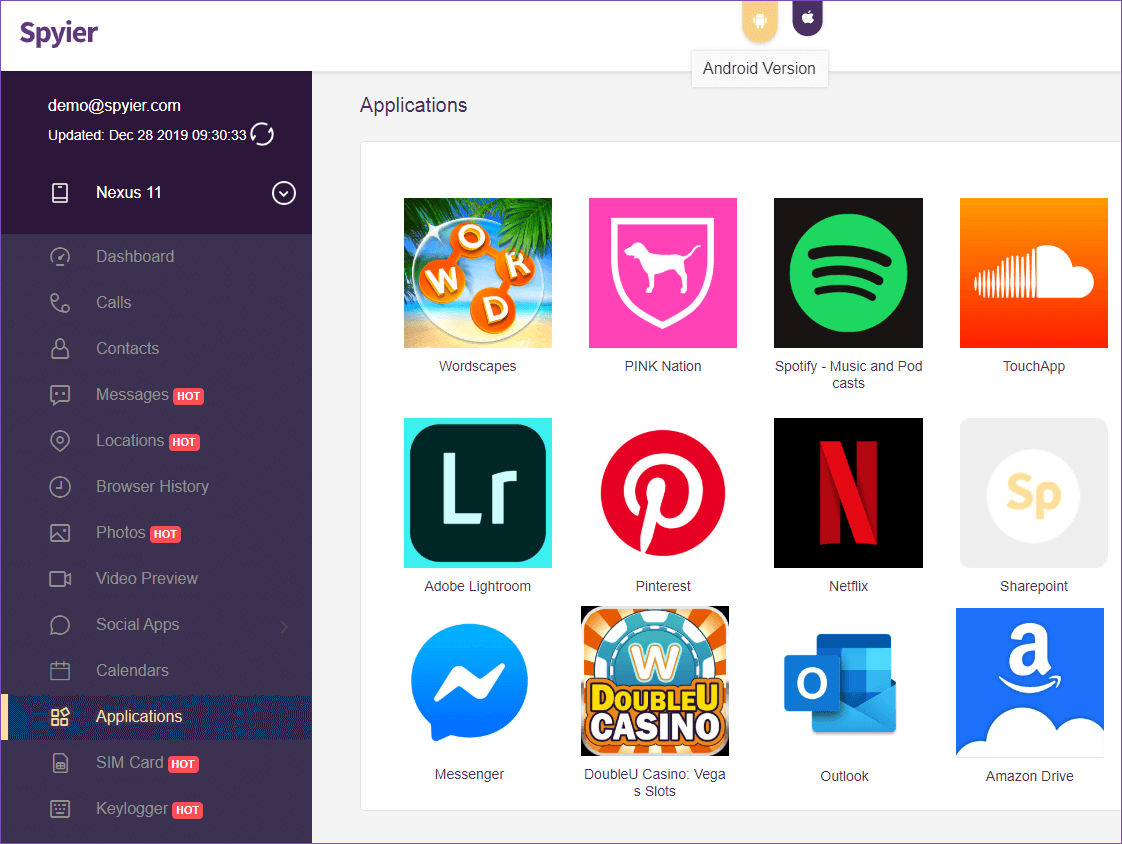 Part 2: Minspy – Instagram Checking Tool
You can also depend on Minspy to tell you precisely what your kid is doing on Instagram. It will use the online account you create during registration to dispose of all the information. The details will include messages, pictures, contacts, and timestamps.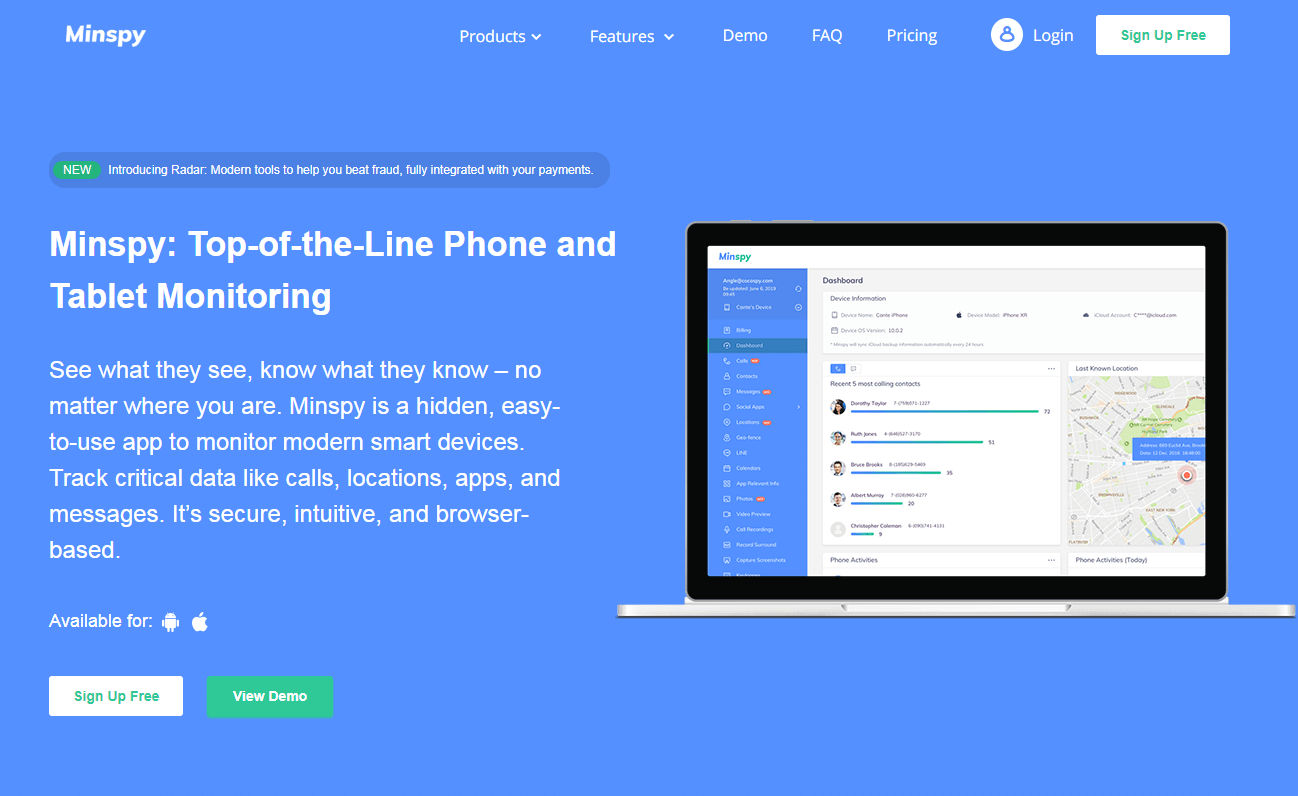 It applies to both Android and iOS devices without any rooting or jailbreaking. It also has the stealth mode to hide and work in the background.
Part 3: Spyine – Instagram Checking Tool
Spyine also has the stealth mode for hiding purposes. In Android, you have to activate it during installation, and it occupies less than 2MB. For iOS, everything will happen online thanks to the iCloud ID usage.
Later, everything you need will have to be via the online account. If you want to spy on the account directly, you can use the keylogger feature to get the authentication details. It records all the keystrokes made on the phone.
Part 4: Check Kid's Instagram Details with Spyic
Spyic is a renowned application that has also helped millions of parents worldwide. You don't need any rooting or jailbreaking since it's armed with cutting-edge technologies. In Instagram, it will show you all the details in real-time and remotely.
The setup process happens once on both Android and iOS devices. You will never touch the kid's phone for the results if you need to check them out.
Part 5: Check Kid's Instagram Details with Neatspy
Is your kid hiding the phone from you every time? Try using Neatspy on it and leave your kid to proceed with the hiding tricks. It will report everything happening on Instagram and other apps, too to your online account.
If your kid has an Android, all you need is a one-time installation on the targeted phone. For iOS, get the iCloud credentials and use them on the main website. Since it has a stealth mode, your child will never know what is going on.
Part 6: TeenSafe
Lastly, we have the TeenSafe application that is solely dedicated to kids monitoring expeditions. Therefore, it will not fail you if you need it to arrest all the Instagram media files and messages. You also get the results remotely here without alerting the kid.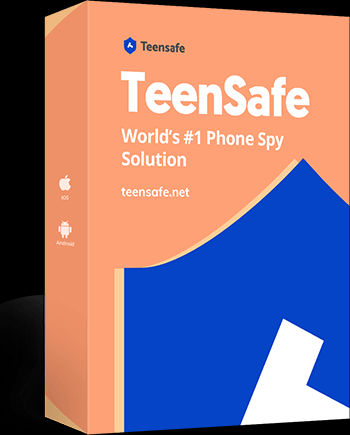 Part 7: Check Kid's Instagram Details with Cocospy
As a parent, you need a tried and tested application to give you the ultimate results. Cocospy does precisely that, and it's one of the earliest applications to help parents keep tabs on their kids. Everything you need to view is done remotely.
Conclusion
There you have the seven ways to check on that hidden Instagram at home. Proceed to try Spyier or any other on your child's phone and then review the results. Later, you will have superb recommendations for your friends who have stubborn kids too.