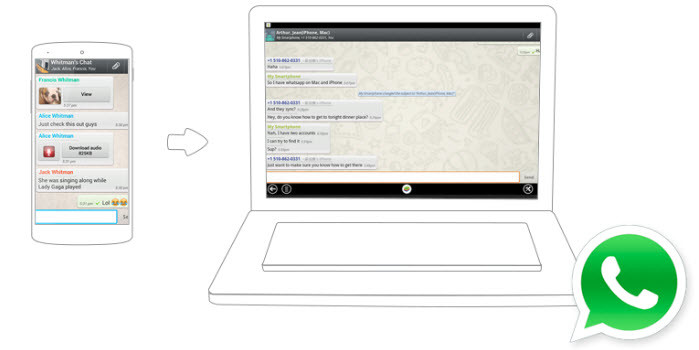 For many people, WhatsApp has become the primary method of messaging and staying connected with their loved ones. It is now being used by over a billion people in the world. That's 1/6th of the world's population, millions are being added every day.
And chances are, almost all the important (and unimportant) people you know are using WhatsApp, and you may not want to miss communicating with them, even if you spend most of your time on your PC.
Wouldn't it be great if you can use WhatsApp on your PC? I mean it is a waste of your precious time in shifting focus on between your PC and Mobile.
Well, you surely can do that, Yes, you can use WhatsApp on your PC. In this post, we will talk about options you have to use WhatsApp on your PC.
The Official Way (WhatsApp Web)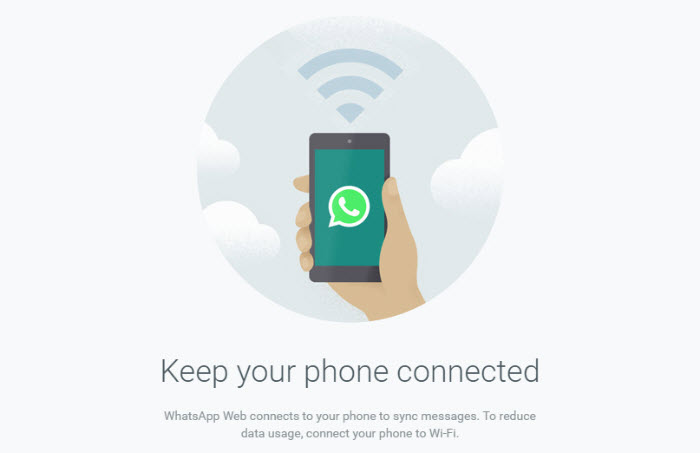 Update: You can now Download WhatsApp Native Apps for Mac and Windows
Guys who own WhatsApp know you want to use it on your PC, so, they have now released a feature that would let you use it on your PC.
Just head over to web.whatsapp.com and open the WhtsApp on your Mobile, Find the WhatsApp Web in the options (update your WhatsApp if you can't see the options), tap on that and then Tap on the 'Plus' icon on the top right and scan the barcode you see on the web.whatsapp.com page.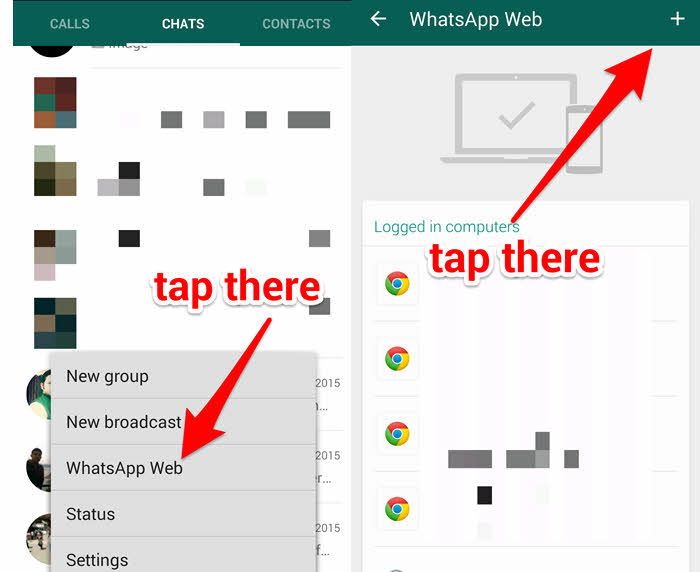 You will be logged into your WhatsApp and can see all your messages, reply to them, send and receive photos and videos.
There are few limitations though, like, you cannot change your status, names, profile picture, group names on the WhatsApp Web. Also, the calling feature will not work on WhatsApp Web. Plus, it currently works for Android users who use Firefox or Google Chrome browsers on your PC.
Another thing to keep in mind that your mobile phone needs to be connected to the internet in order to use WhatsApp. This is because WhatsApp establishes a local connection between your phone and PC and all the communication still goes via your mobile.
I have been using the feature and I love it as I can reply to messages much faster.
The Apps Way (Pushbullet)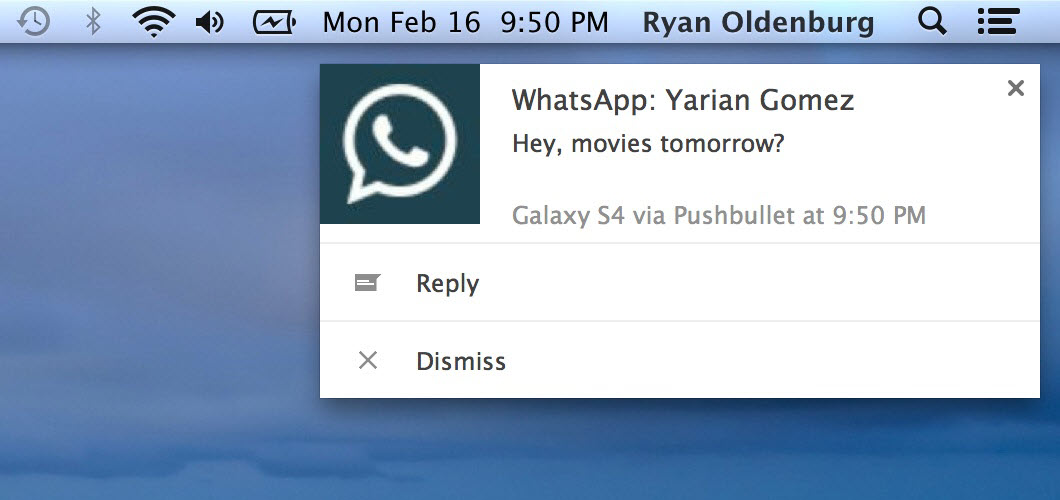 Another way is the app way, where you have to install an App on your Mobile, as well its extension available for Google Chrome.
The app is called Pushbullet and it lets you reply to the messages you get on WhatsApp.
Pushbullet is much more than just a way to reply to WhatsApp from PC, it shows all your mobile notifications on your PC, and you can also reply to text messages, Facebook Messenger, Hangouts, Line etc.
Again, the limitation here is, that you can only reply to the messages you get notifications for, so it is slightly less effective than WhatsApp Web. Plus, your phone needs to be connected to the Internet for this to work. And you need to be using Android 4.4 (KitKat) or newer on your Mobile.
We have also mentioned Pushbullet in our post about utilizing your mobile more efficiently.
The Hack Way (BlueStacks)
Okay, if the above two methods are not for you and you want the full functionality of the WhatsApp app on your PC, you can use any Android emulator, which will let you install any Android app within a window of your PC that will behave like a Mobile.
The android emulator we will talk about here is Blue Stacks, as it is the most popular and easier to use software.
Download and Install Bluestacks on your desktop  ➙ [su_button url="http://www.bluestacks.com/download.html" target="blank" style="soft" background="#219E15″]Download Bluestacks[/su_button]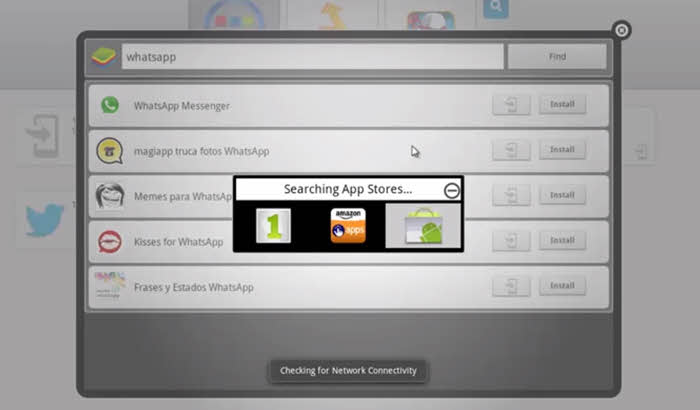 When you launch it, you will be asked to Sign up for a Google account or sign in using an existing Google account.
Use the existing one if you have it, else creating an account takes a few minutes.
Once you are logged in, you can click on the search icon on top right, type WhatsApp and hit enter. Select Play Store to install the WhatsApp from.
Follow the instructions for installing WhatsApp, it is same as installing WhatsApp on your mobile.
[su_note]Important: As your PC does not have any SIM Card, WhatsApp will verify the number by sending a security code to the number you want to use with it. So, make sure it is accessible to you at the time of installation.[/su_note]