Establishing a solid relationship with customers is essential for any business's success. Effective management of this relationship is necessary for enhanced customer engagement that results in high company recognition and increased sales numbers. 
In this article, we will dive into the main reasons to start a CRM system for your business. You will get acquainted with the main types and their core functionality.
We will also describe the benefits and disadvantages so that you can make a more informed decision on custom building a CRM. 
What is a custom CRM?
It is difficult to overestimate the role of a customized CRM solution in contributing to your business's success. It deals with numerous processes, from tracking customer behavior to customizing your marketing content.
A custom CRM is built from scratch according to the detailed specifications provided. Such a system is a perfect choice if your business doesn't fit traditional B2B or B2C sales models or if your sales and marketing strategy is innovative and way different from your competitors.
For such companies, it can be challenging to find a ready-made CRM system that meets all their needs.
However, if you decide to create a custom solution, you need to understand that the development process is demanding and full of pitfalls. Moreover, there is no universal solution if you want to build your own CRM system.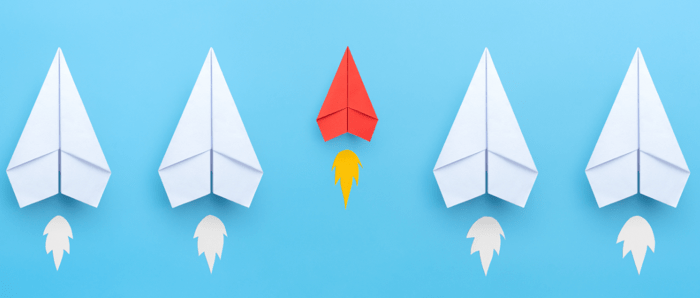 Types of Custom CRMs
Let's look at the main types so that you can better understand what system your business needs.
Operational
The systems that belong to this category help in gathering valuable data about customers from numerous sources. This system prioritizes direct customer interactions and helps in delivering enhanced and more customized customer service.
Analytical
This type is frequently used for marketing purposes. It helps businesses make wiser and more reasoned decisions on the effectiveness of their marketing campaigns.
The system doesn't simply gather information. It analyzes it and presents well-structured reports to sales and marketing specialists. 
Collaborative
This is an optimal solution for big enterprises with many departments. It takes over such processes as exchanging customer data to boost performance and customer experience. The key goals of such a CRM type are to deliver better customer service and increase retention. 
Key features of a custom CRM system
One of the main reasons to implement CRM is its functionality. If you go for a custom one, you can create your unique features. But here is what most CRM systems offer to improve the company's performance.
Automating marketing processes

Contact management

Customer data analytics

Managing interactions with customers

Generating real-time reports

Sales forecasts

Notifications and messages

Marketing email generation

Sharing and synchronization of files

Data and file storage

Chat and/or call center integration

Third-party integrations

SMM

integration
4 main reasons to implement CRM for your business
Here are the most significant benefits: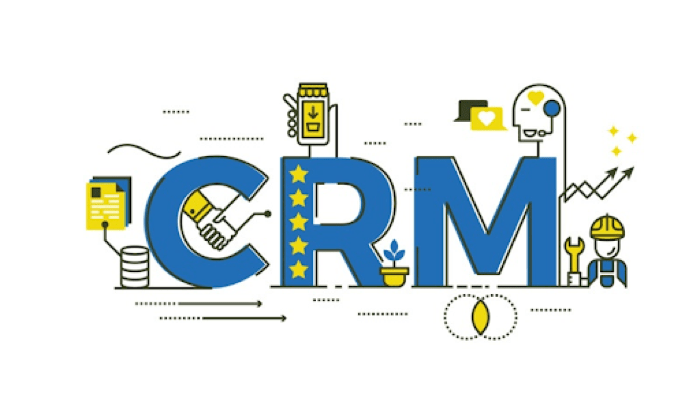 1. Tailored according to your needs and goals
Off-the-shelf CRM software follows a one-size-fits-all approach that is suitable for most businesses. Their functionality is quite basic, and it may not work well with your workflow. Moreover, such systems can even negatively affect performance, and unnecessary features will become a burden. It means that your employees will need more time to get used to this app, negatively influencing the workflow. 
When most business owners ask, "Why does it make sense to build a custom CRM if it is more expensive than the ready-made ones?" The answer is that it is a valuable investment in the positive performance of your business in the future. The outcomes may not be instant, but most businesses are very satisfied with it.
2. Easy integration with your business operation
To achieve success, effective and seamless operation and interaction of different company departments is vital. Customized CRM is created according to the established workflow and unique demands of your business. It can serve as an intermediary between sales, marketing departments, technical support, etc. 
3. Growing together with your business
Ready-made CRM is designed for small companies with more or less standard operation processes, and they might lose their effectiveness as the company starts growing. Such systems may not cope with numerous functions. Of course, you may upgrade your system to a higher level, but usually, these improvements are expensive and not reasonable.
In contrast, a custom CRM system is built according to your business forecasts and anticipations to skyrocket your future growth. It is a long-term investment that will serve your company for many years and grow along with it.
4. Saving time and business resources 
Personalization is a major trend that affects every process in a company workflow. Instead of using a system in which most features are unnecessary, improve the performance of your employees with customized features. All types of business activities can be personalized to every employee's unique needs and become more efficient. 
The drawbacks of building a custom CRM
To be objective, we should mention the disadvantages of custom CRM application development. The outcomes of this process will be impressive but be ready to spend your time, effort, and costs first. Not to get disappointed, you shouldn't hope that this system will change the whole business situation right away.
It is complex software, and the development team you choose should be experienced and dedicated to your project. Among the disadvantages we can single out:
Paying extra money for high-level technical support

The need for constant updates and improvements

Team training can take time

High costs of building and testing
To wrap up, all these disadvantages highlight that you shouldn't relax once the system is launched and starts operating.
The most significant part takes place after the system implementation. You should learn how to make the most out of it.
The Ending Note
We hope that this article gave you a closer look at the important advantages of CRM and its development and functionality. A CRM is not only about managing relations. It is about adjusting your services to the needs of customers and making your customer satisfaction a priority.