It is said that iOS is for consuming content, you see, those people who browse stuff on their iPhones and iPads.
But, it's been 8 years since iOS was born, and it is powerful enough to let you create stuff on the go, like the animation of this video was one entirely on iPad.
There are a lot of free iOS apps for independent publishers you might want to have on your phone for the various functions they help you undertake.
---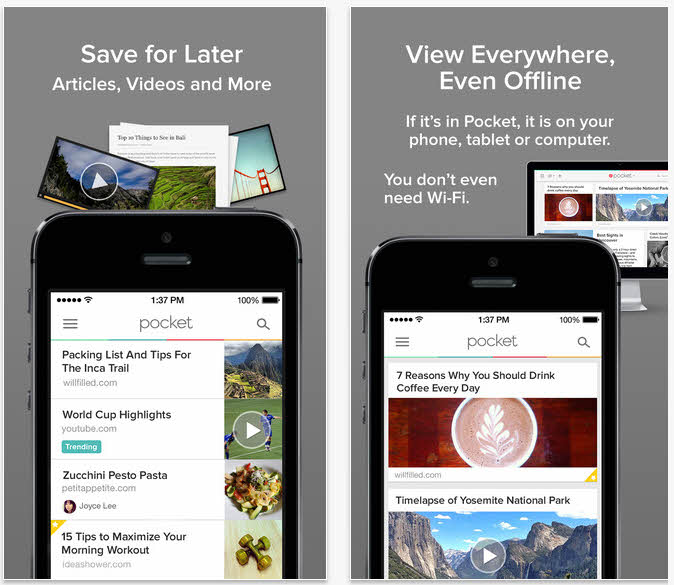 To create, you fist need to consume, Pocket lets you consume content with ease. It works are an epicenter of all your collections of creative stuff that will inspire you to create your own.
Any iOS power user should consider this free app to download courtesy of its huge number of features as well as customizable design settings and ease of use.
Pocket's tagging feature is one of the best worth talking about and you can use a keyword to save the content you want to access later from hundreds of articles on your device.
For instance, you can tag some articles as "tech vibe", "education reloaded" or "code universe" and you won't need to muddle through your saved content.
Apart from links to articles you can also save video and image links with Pocket to look at later.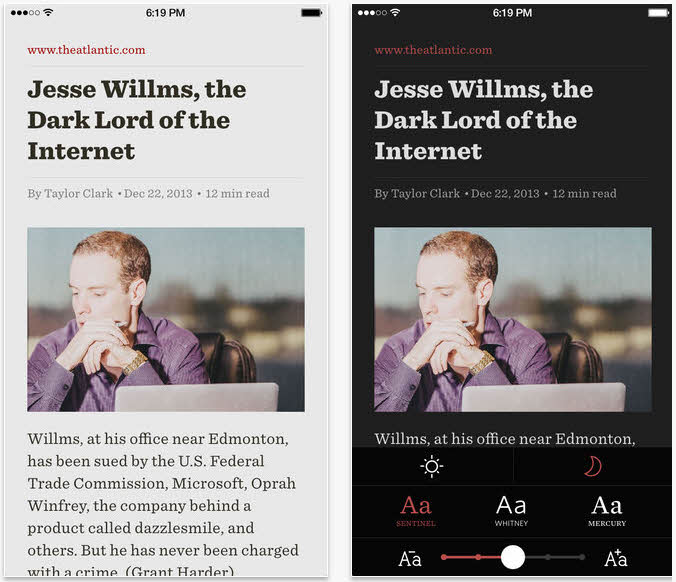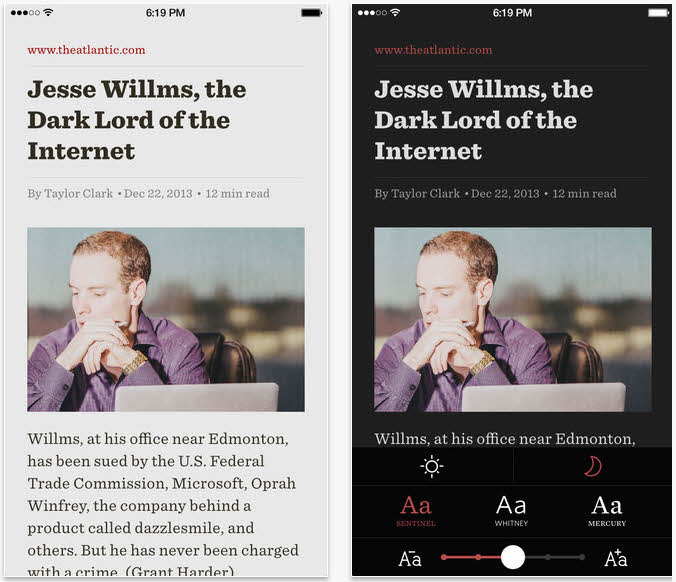 Same goes for Readability, Save plenty of stuff for reference. A free app to save your own stuff and read it later, it also comes with a lot of recommended articles.
With just a profile, reading-list and recommended menu, Readability is easy to use. It has an option within the recommended section to follow individuals also using the app and to find out the kind of articles they are reading,
just like you do with Twitter. The reading list contains the articles you have compiled.
---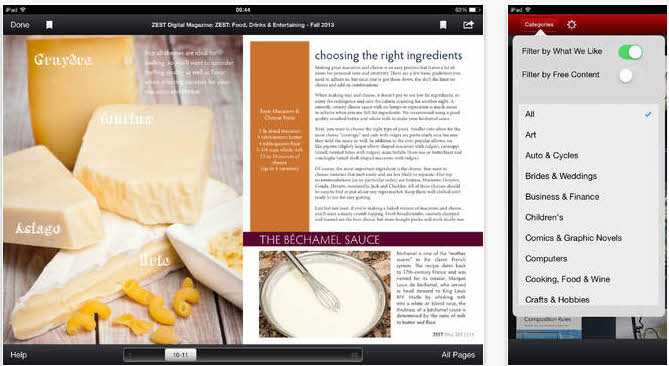 Are you hoping to publish a book someday? You can definitely start by downloading Blurb.
This app gives you the opportunity to publish your own books as well as photo books. If you are passionate about books related to the family, you will love the app.
Put your iPad to a good use with this app, go out, have fun and create stuff on the go.
---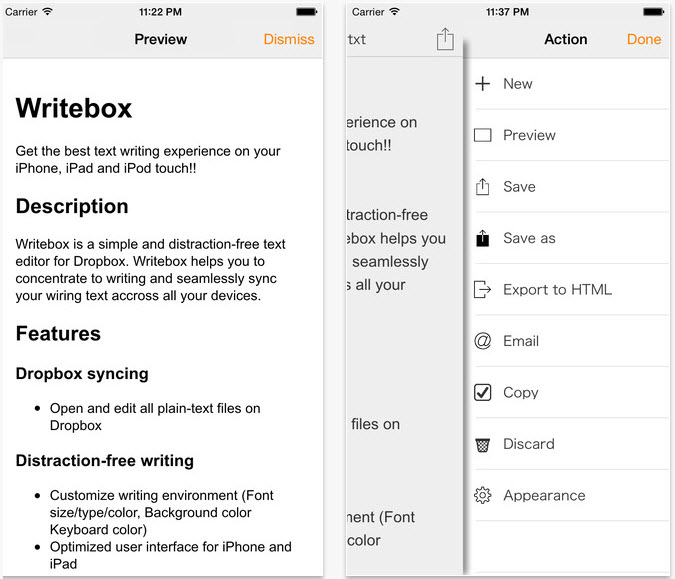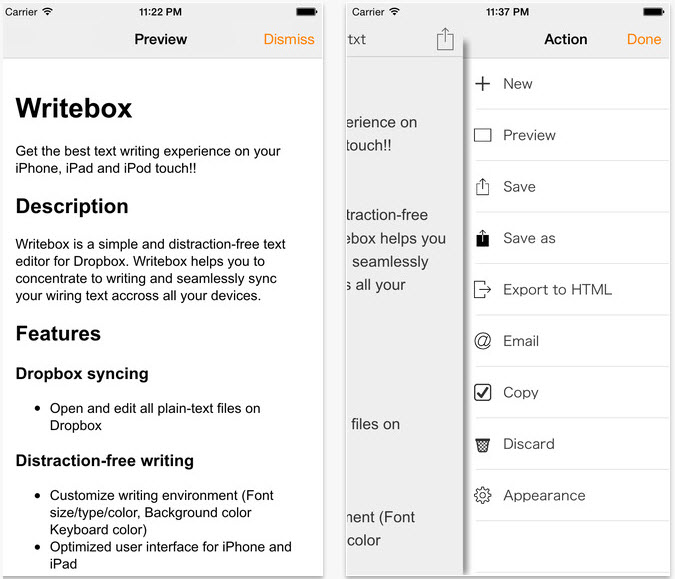 I use Writebox a lot, it's the only nice app that supports Google Drive Sync in a better way. These are the features I like about Writebox.
– Distraction-free writing
– Customize writing environment (Font size/type/color, Background color Keyboard color)
– Optimized user interfaces for iPhone and iPad
– Character/Word count with live
– Keyboard extension with LEFT and RIGHT text navigation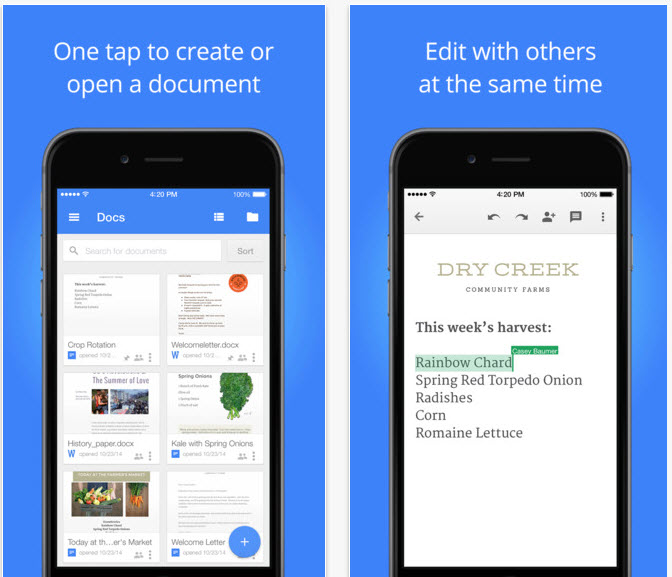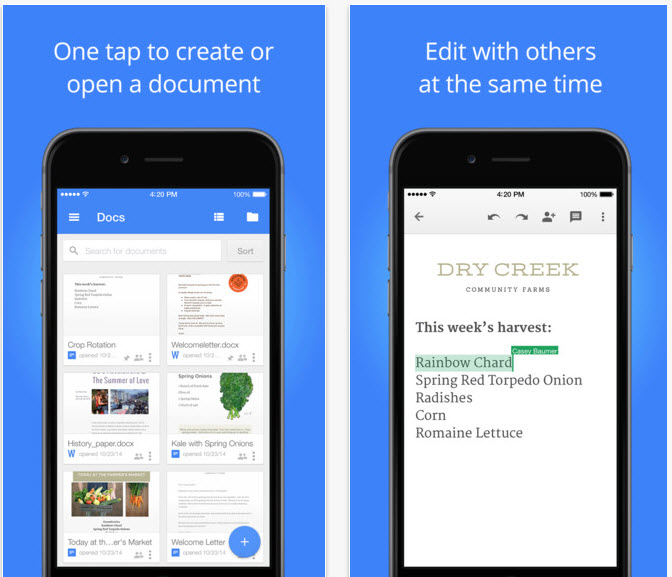 An app from Google, which is an excellent app for writers who use iPad for writing novels or long form articles. Writebox (or any other app per se) does not offer a lot of formatting options, but Google Docs has a bunch of them so that you can make your words look nice.
---
Paper – Drawing/ Sketching / Note-taking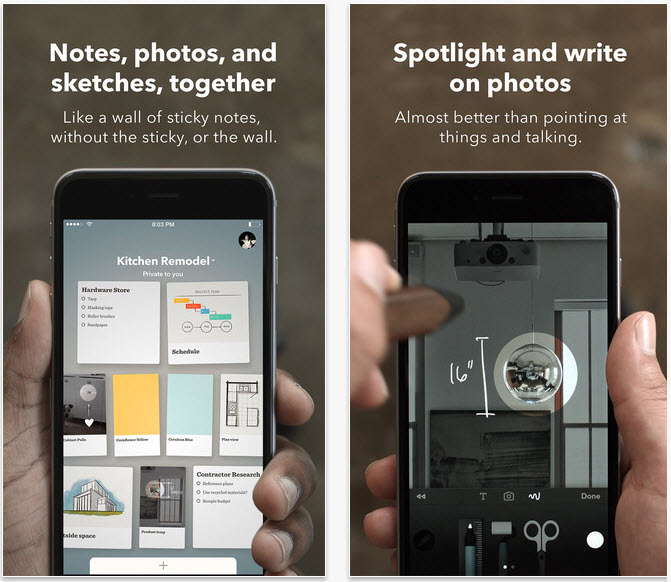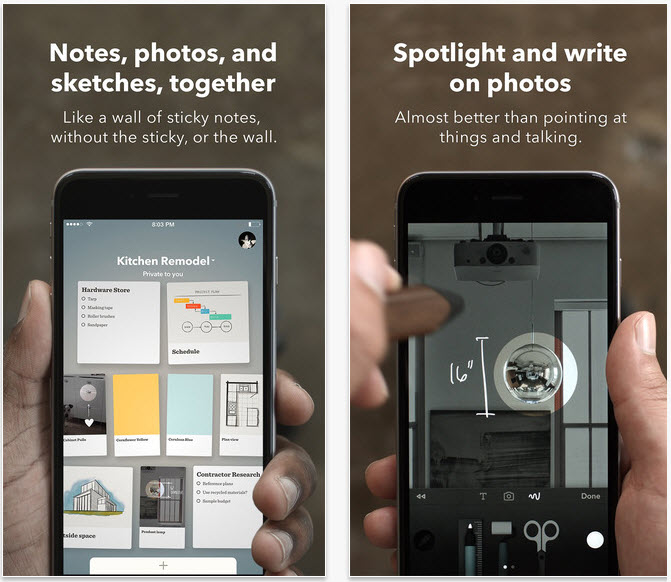 Creative people have been using this app to create awesome stuff. iPad makes a great device for sketching and drawing purpose.
And this new Apple Pencil from Apple is an example that Apple will continue to add more functionality in this area.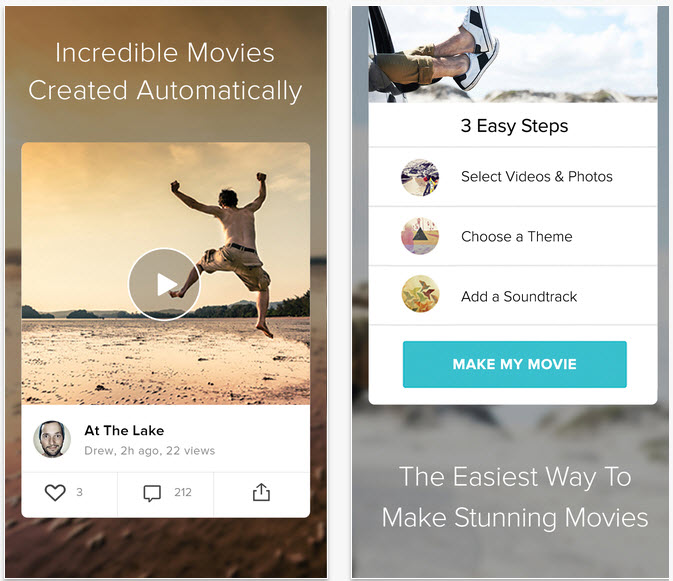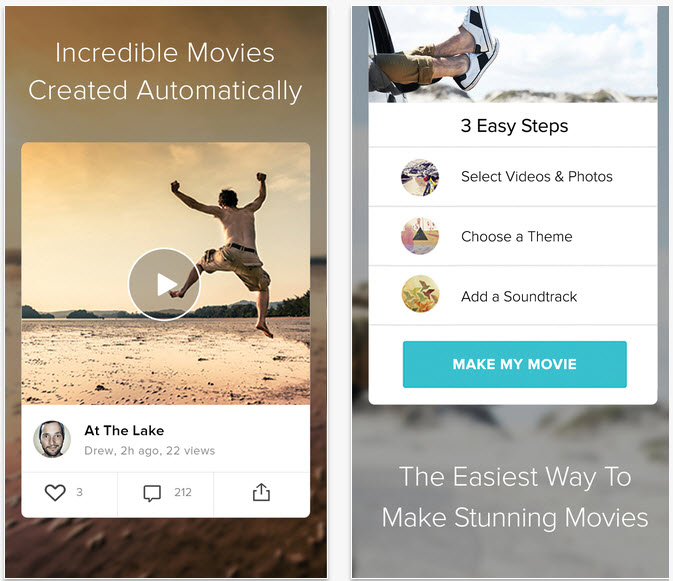 Would you like to condense that long video you took over the weekend before posting it in your Instagram? Magisto is arguably the fastest unique video editing app that doesn't offer any editing or trimming features.
You only need to select the video, choose a theme and a soundtrack and your movie is made. After one or two minutes, you can share the video across the social networking platforms.
---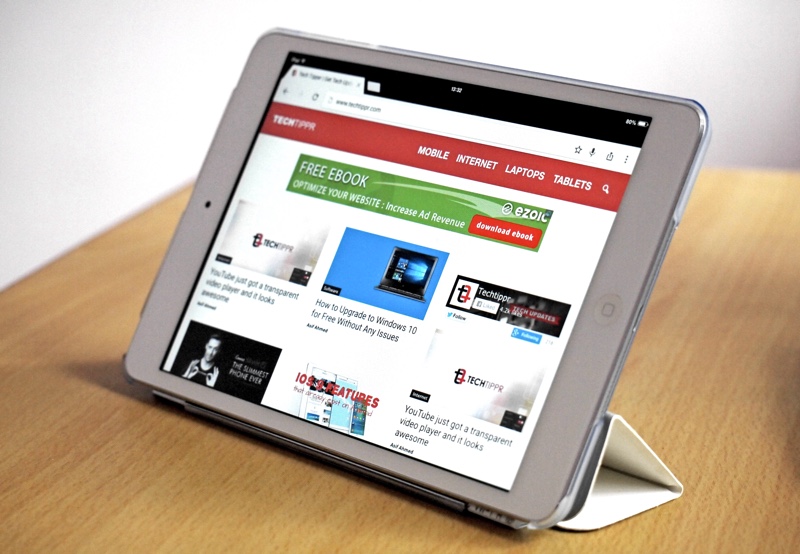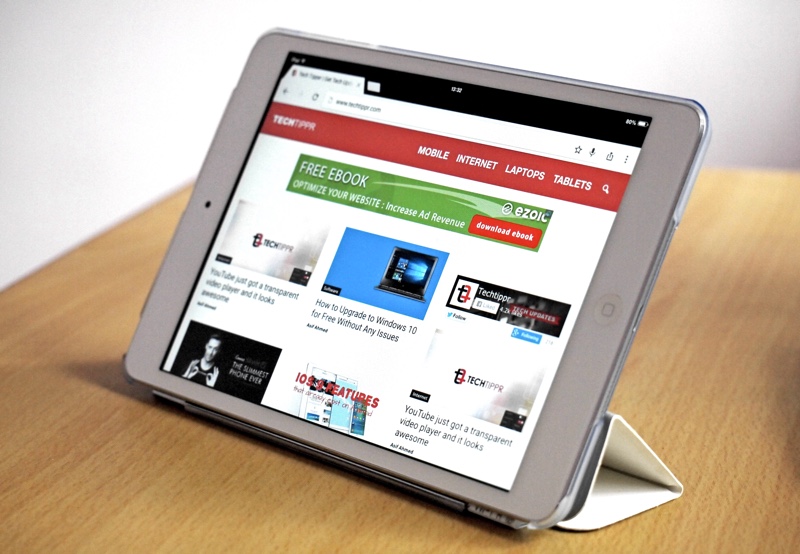 I used my iPad mini as a primary computer for few months (I still do, occasionally) and did all my writing on it, it was tough, but the part of the reason is that iPad mini isn't powerful enough and multi-tasking on it wasn't fun.