Your tech life is so much better when all your devices are from the same ecosystem.  If you aren't already aware of the term 'Ecosystem' in tech, it means a system where one device depends on another to work seamlessly.
But if you have got devices from different ecosystems, it is tough to make them work for you.
The same is the case if you have got a Mac as your laptop and an Android smartphone because transferring data from one another is a nightmare.
You can't merely use data cable to connect your smartphone with your Mac. I have struggled with it myself, but I found a few ways and workarounds that help me keep myself from going crazy.
Here are the best ways you can transfer data from Mac to Android or vice versa.
For Big File Transfers
AirDroid
If you are randomly looking to send a big file from your mobile phone to your laptop or vice versa, Airdroid can be helpful.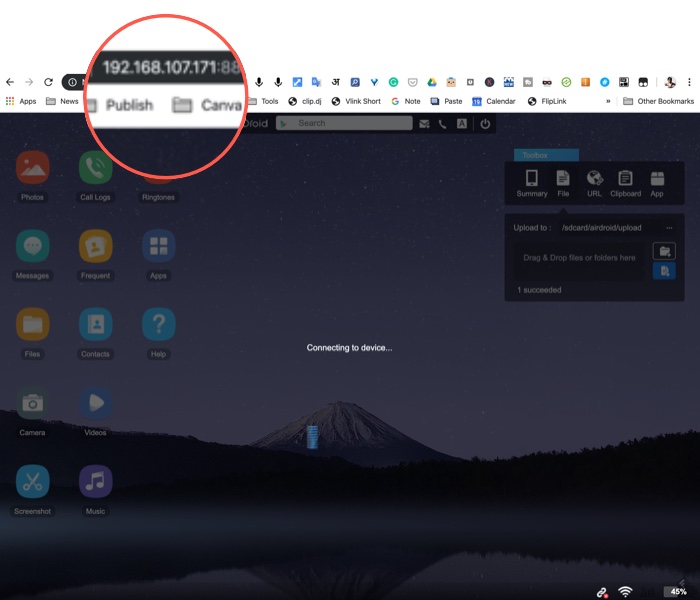 You need to install the Android app on your Android mobile fired up and then type 192.168.107.171:8888, scan the QR code on the page.
Just make sure that your Mac and your Android mobile both are on the same Wi-Fi for this to work.
You get an easy to understand interface inside your browser very kind drop files you want to send it to your mobile.
You can also use the interface to access the files on your mobile and then download them. The transfers are faster.
Here are a few alternative apps that you can also try; they were pretty much in a similar manager.
Xender: File Transfer & Sharing
ES Explorer
Google Photos
I have written about Google photos lot of times on the blog is an amazing gallery app available for both Android as well as iPhone and can keep your photos synced.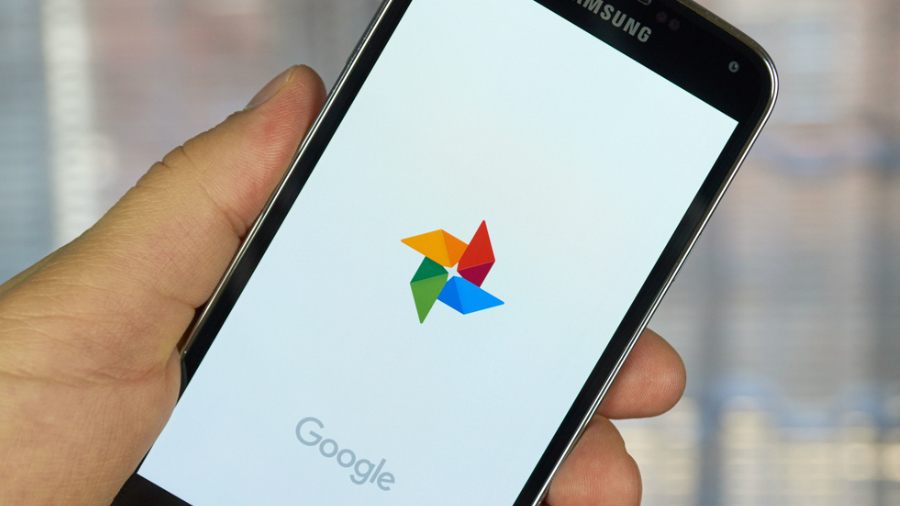 The benefit is that you can access it from anywhere, even from a browser by pointing towards photos.google.com.
So if you want to have a photo library that you want to access from your Mac, keep your photos sent in Google photos. You can check out many other benefits of using Google photos here.
WhatsApp / WhatsApp Web
It is a pretty useful tip for you if you are a WhatsApp user. I had already shared this trick in WhatsApp tips and tricks.
You can create a WhatsApp group by adding yourself and a friend, and then keeping the group to yourself by removing the friend, and renaming the group as Notes or Clipboard.
You can use this area to share snippets of text, documents, or even photos, screenshots, memes.
You can access them on your Mac by opening the WhatsApp web either in the browser for downloading the WhatsApp web app.
It is one of the fastest ways to transfer a photo or a file from your Android to Mac or vice versa
For Sharing Documents and Small Files
Google Drive
Again, if you want to share documents and other file types that are small in size, Google Drive is the best solution.
It not only will be available for Mac or Android but other platforms as well.
Dropbox is another app to Google Drive, which works similarly.
For Sharing Text Snnipets or Clipboard Items
Google Keep
Another cool app that I regularly used to share a piece of text (usually sensitive information like Usernames and passwords, or personal details, etc.).
You can share it between your Android and Mac, and even on other platforms as well.
Alternatively, I also use WhatsApp / WhatsApp Web, for sharing a piece of text between Android and Mac.
For Sharing Bigger Files Faster
Wireless Technology can never beat the faster in wire transfers. This is why you have the following options if you want to share or transfer big files faster.
USB Flash Drive
These days you will find different sizes of Dual USB flash drives in the market. These are both USB type C + USB type a so that you can also connect them on your phone as well as on your laptop.
It helps you to easily transfer data from mobile to your MacBook or vice versa.
Portable SSD
Fortunately, we are living in a time when is this is becoming more affordable. You can get a 500GB portable SSD for just under $100.
The benefit of portable SSD is that you get as much as 500 MB per second of data transfer from both mobile and PC.
Although it is not as portable as a USB flash drive, the trade-off is much better to get faster speeds and a larger capacity.
In my current setup, I am using a portable SSD to transfer great footage from my mobile phone to my laptop.