If you ever have tried to connect an Android device to a Mac, I am sure you can relate to the struggle.
Whenever I have to send a few files quickly, I use an app called AirDroid. The good thing about Airdroid is that you only have to install it on your mobile phone, and then connect to your Mac by typing in the local IP address in your browser.
But if you have to send large files, it is pretty time consuming, and I am not a fan of this workflow.
In a portable SSD, which easily connects to my Android smartphone, which has got USB type C. And since my 2019 Macbook also has got USB type C Slot, I don't have to carry an additional cable.
But the downside of using this workflow as well is that you have to copy the files from your Android mobile to the SSD. So In a Perfect World, I would want the large files on my Android mobile to be accessed directly on my computer ASAP.
A few days ago, I shared an article talking about how you can move large files from your Android mobile to Mac. I mentioned in an app called AnyTrans, which offers both the options to sending files to your Mac via Wi-Fi or Cable.
I find the option to send large files to a Mac computer via cable the fastest. The downside of AnyTrans is that it is not a free app.
Although it gives you around 25 file transfers in the free version, if you're someone who is looking to send large files once in a while, AnyTrans is an excellent app with easy to understand user interface.
But if you have to do this regularly, you would require to buy the paid version of AnyTrans, or you can turn to the free alternative.
Android File Transfer is an app provided by Google, and the app lets you easily transfer large files from your Android to Mac.
You can download the Android File Transfer app from the link mentioned below.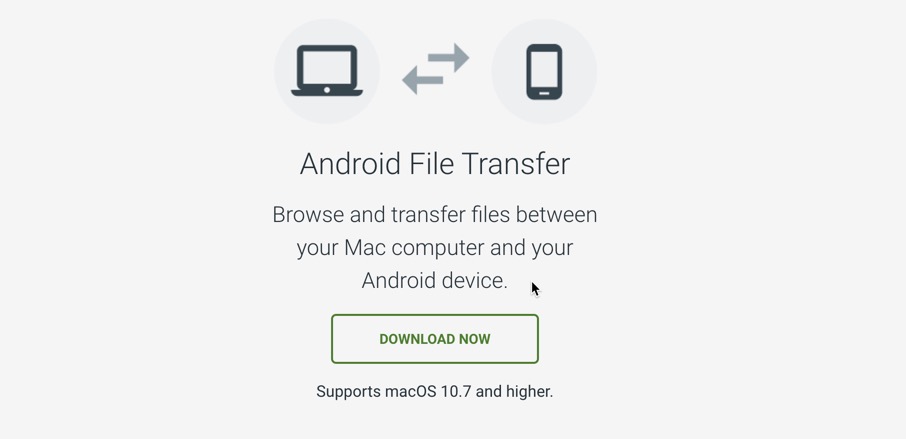 Once you download the app on your Mac, all you have to do is connect your Android mobile to your Mac using the data cable.
You will be able to access the files on your Android mobile, and then you can copy the files from your Android mobile to your Mac.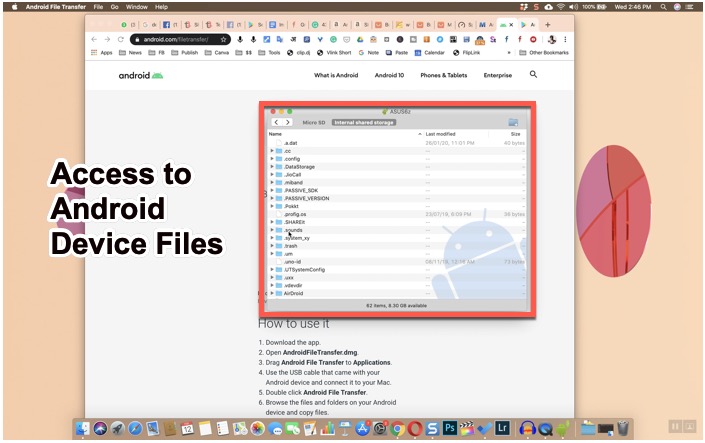 The user interface is not easy, as you get access to the root of your Android device, so you have to know the path of the file that you want to copy to your Mac.
Watch the Video Tutorial
Troubleshooting
If for some reason, your Mac does not detect your Android device, you might need to enable USB debugging, which is a natural process and can be done from developer options on your Android device.
You will have to enable developer options by going to the about section of your smartphone, from settings, where you will find the Android version.
Find the build number of the software you are using on your smartphone. You have to tap on it several times (7 to 8 times), and the developer options will be enabled.
Then you will find USB Debugging under Developer Options. Later try to connect your Android to Mac. Hopefully, it will get connected.