The scare of the elements or diverse technical problems affecting connection to the internet is real. Losing connection and living without web access is a very chilling possibility.
However, if you had no idea there are productivity apps that allow you to continue with your business offline, a good number of which are apps on Google Chrome, it's not late. Here are a number to check out.
Those with Chromebook can make the most of legacy DOS tool by using DOSBox made for Google Chrome. This allows you to play a number of DOS classic games, access business apps such as Turbo C by Borland, WordStar 3.3 and Word 5.5.
You can put the program on email, download it or access via USB drive and install it when you required. Nonetheless, remember to relearn or polish up on your DOS syntax and check if the app is compatible with your programs.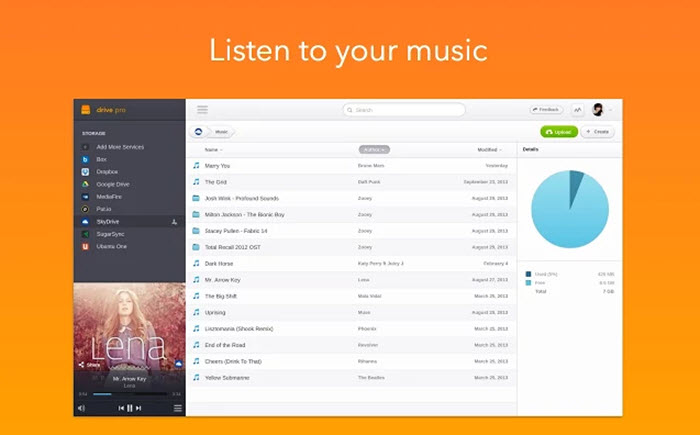 Through Jolidrive you can access every piece of data you've saved on the cloud on one place.
This is because Jolidrive for Google Chrome supports a range of cloud data apps from Readability, Dropbox, Pocket, Google Drive, Instapaper, SkyDrive, Tumblr, Flickr, Google+, Instagram, Facebook, Picasa, SoundCloud, Vimeo to YouTube among others in a single location.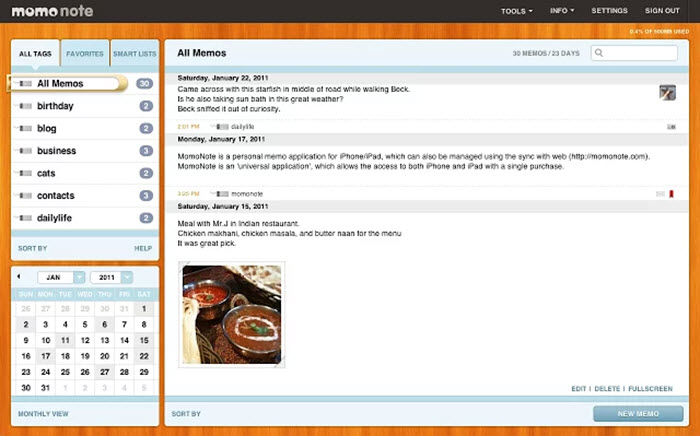 A unique memo personal app, MomoNote easily serves as a personal journal or a private diary with ease. It's also an offline-accessible app allowing you to write down ideas and notes that come into your mind.
Those using the iOS versions of the app can sync their data with the Google Chrome's web version including a Google account.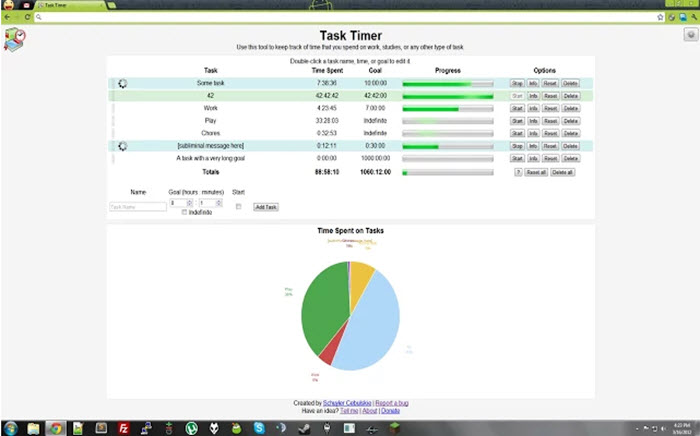 Managing time is a big issue and if you are concerned about the time you waste on Facebook, Instagram or Twitter, you will find Task Time the best offline Google Chrome app to help you utilize your time well.
The app lets you know how you spend your time on a daily basis, add goals you intend to accomplish, to the tasks and even receive a sound notification on the desktop.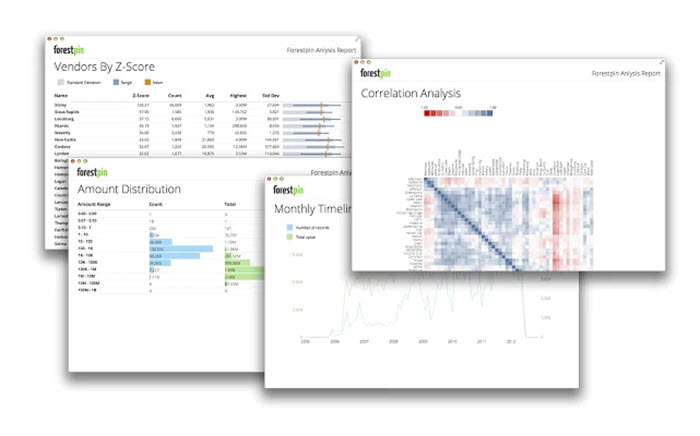 This app lets you look into your data on the web for all kinds of issues including fraud through data mining.
You will find the results presented in fancy charts and graphs you can add into your memo or report, saving time and easing your job.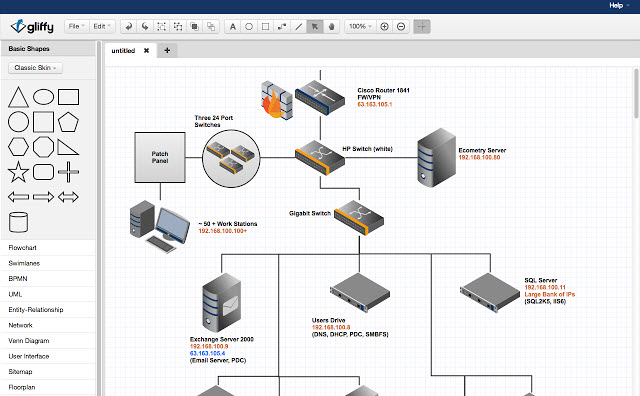 This Chrome app allows you to access diverse chart styles ideal for business when you need them. Business flowcharts, process modelling, the relationship of entities, creating BPMN charts are all possible with this app while offline. Export a chart as an image once you are through.
Writebox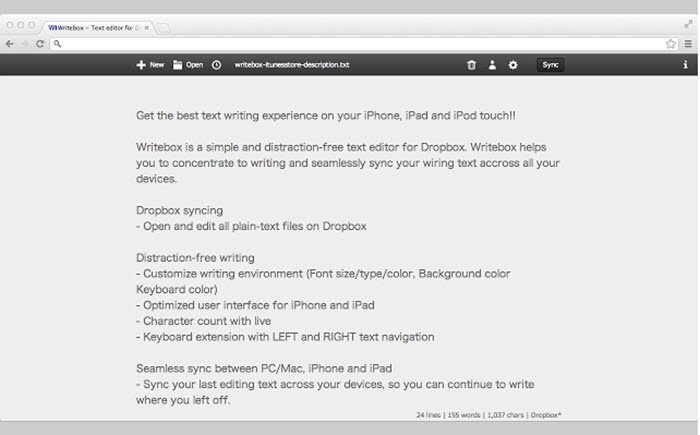 Sometimes a distraction-free productivity app is all you need if you are a heavy blogger or writer. This unique offline text editor easily syncs with your cloud data, specifically Dropbox, saving your work automatically as you compose it.
Loading documents for editing from your Dropbox account can be done automatically in a simple user-friendly app.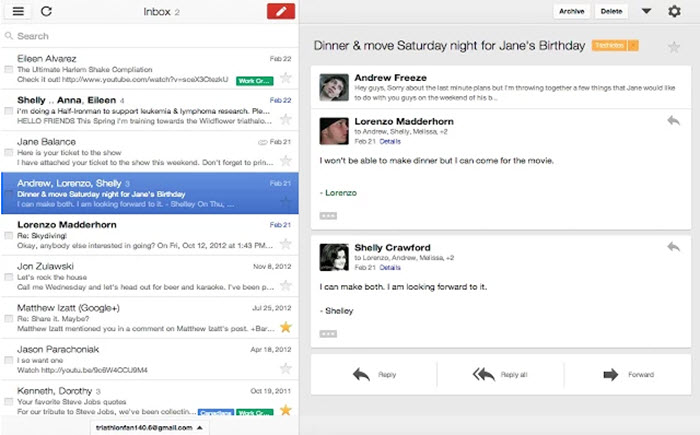 Reading and writing emails offline is possible with the offline Google Chrome app. The automatic exchange takes place once you are back online.
All contacts are cached by the app, meaning composing and addressing emails is possible while you are not connected to the web.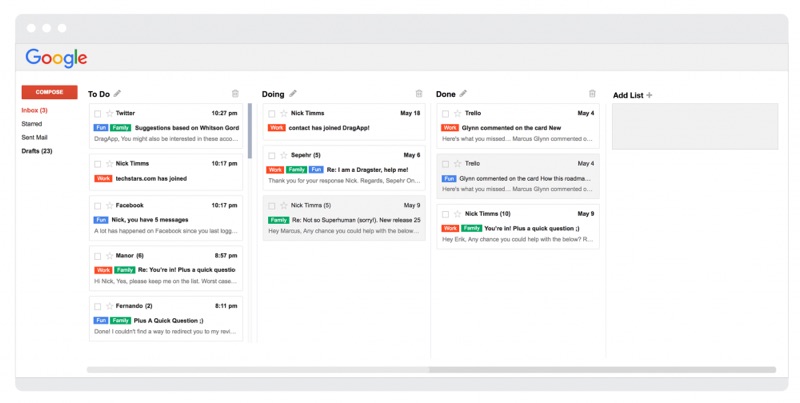 On average, the U.S. worker spends 6.3 hours a day checking their email. This insight is where the idea of Drag came from
Drag transforms your Gmail into organized Task Lists. It's a free Chrome extension that turns your inbox into a manageable workspace (just like Trello, but for Gmail).