If you are a writer, you must know the importance of writing down your thoughts as they occur. The best writers in the world write only when they are inspired, not when they have to write.
Technology is making our lives easy; mobile apps are one of the most productive tools we have these days.
You can write on a piece of paper and use the pre-installed note-taking App available on your mobile. You can even write in the text message app if you want
But if you really want inspired and focus writing there are apps available which we'll be talking about in this article.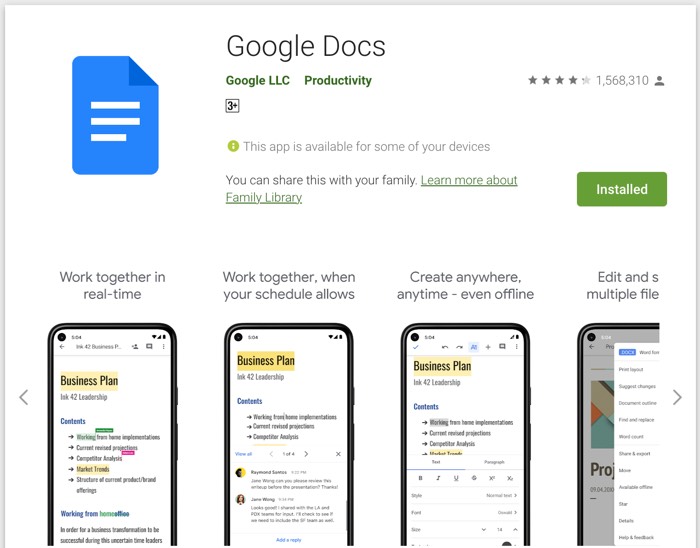 Google Docs can be used as a great tool for writing. The best thing about Google Docs is that you get a rich text format.
This helps format your writing right from your mobile phone, and you can work on the same file from your PC as well. You will get the same formatting on your PC.
Many smartphones come pre-installed with the google docs app, which is also great because you can save space on your mobile phone by not having to install another app for writing.
Everything you write gets saved in the cloud, meaning you can access it from other devices as well. This is great, not having to worry about keeping a backup if you are writing something amazing.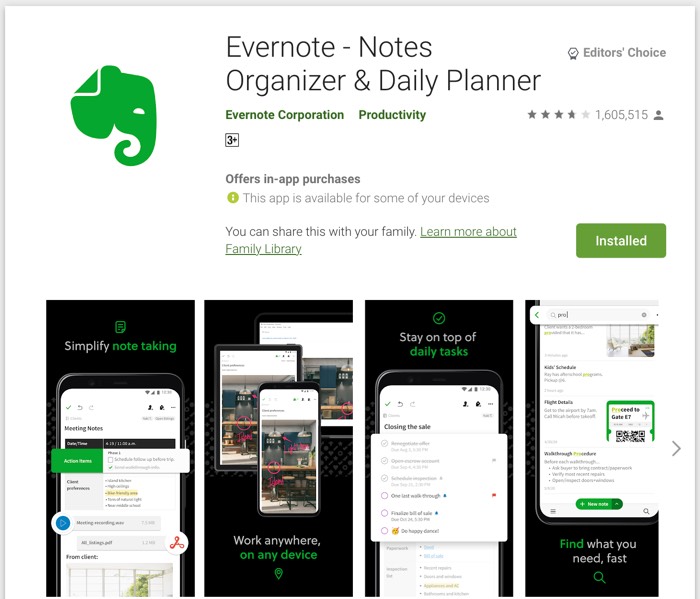 Evernote is more than just a writing app. Consider it a notebook, where you can write anything you want.
There are a lot of features available to keep your things organized. I have been using it for more than a decade, and it has transformed into an amazing app with many functions.
So much that I have written a dedicated up article about Evernote and how you can utilise it to go paperless.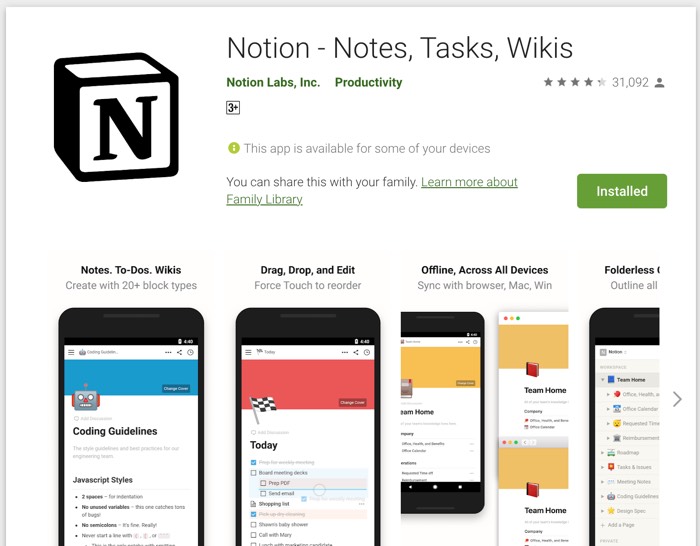 The Notion is another great app that can be used for more than just writing. Unlike Evernote, it does not limit you to keep your App synced to only two devices.
The user interface of Notion is also cleaner than Evernote. And the fact that you can use a different types of templates, officially created by Notion and unofficially created by Notion users, has a lot of flexibility to offer.
But since we are focusing on writing apps, you can organise any type of writing inside Notion.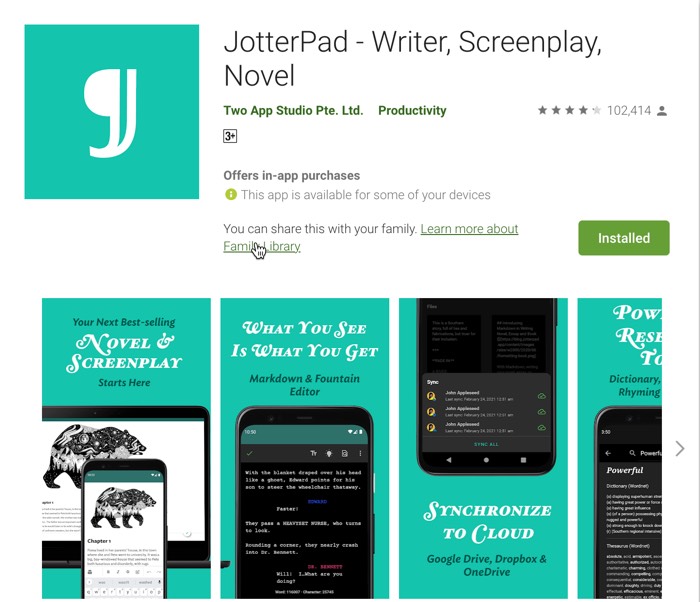 It is the most eye-pleasing writing app I have ever come across. The UI is just beautiful and inspires you to write more.
JotterPad nicely saves your written notes; it is a clutter-free app that makes writing easy for writers. It is one of the best minimalistic  App for writers.
It's perfect for writing essay, lyrics, news article, magazine and poem.
Pure Writer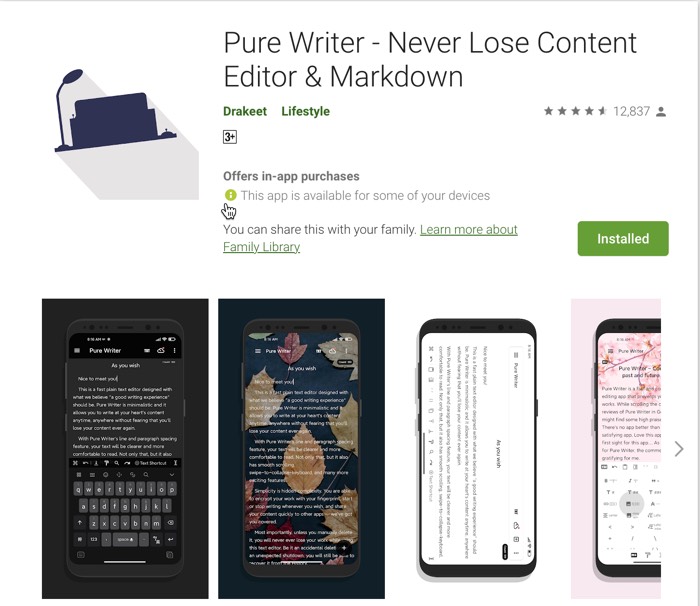 Pure Writer is another Writing app with eye-pleasing UI. It is created to focus on creating more words.
The app gives you to a lot of features to help you write more. Features like the typewriter mode for the the cursor focus can really help in in the distraction free writing.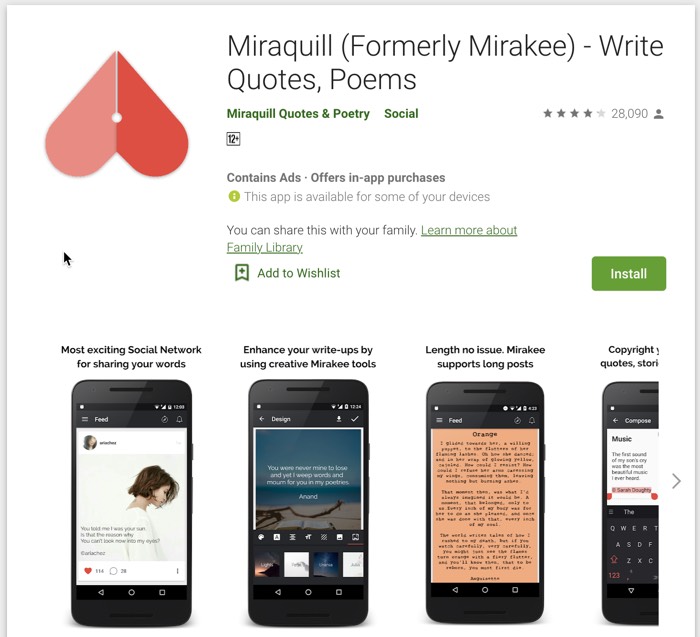 If you are looking for an app that offers beautiful typography that you can post on Instagram, Miraquill is great.
You can share your thoughts in quotes format on Social Media. Just write, choose a style, and share.
Confusion
There are only a few things required in an app for focused and inspired writing. There are plenty of apps available in the Play Store dedicated to writing.
I have listed out writing apps for different use cases, so I am sure you may have picked up one for yourself.
The idea is to pick one and stick to it. I wish you the best of luck in your writing career.