Several Apple Pencil knockoffs are available on Amazon, and all of them work on the same technology. So you can basically pick anyone for your iPad. You just have to make sure whether it supports your iPad or not.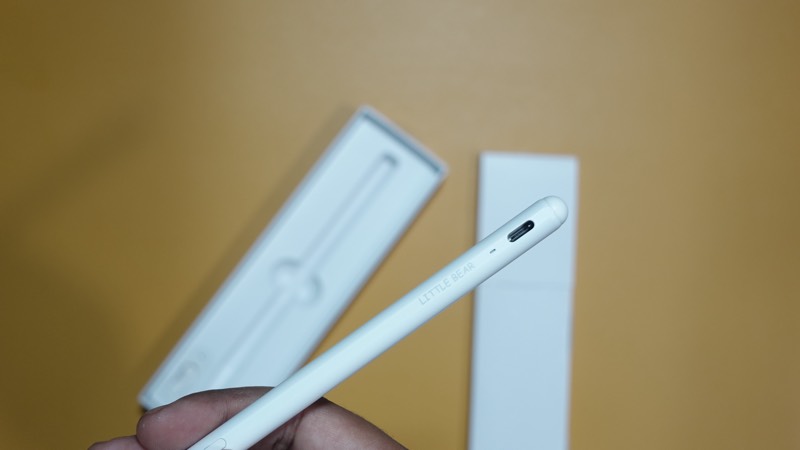 It's mostly has been clearly mentioned in all the listings of these Apple Pencil from Amazon. For example, I have ordered the one that is compatible with the fourth-generation iPad.
It basically is an alternative for the 2nd generation Apple Pencil I need support iPad from 2018 and above models.
Almost every third-party iPads Pencil on Amazon were priced between Rs.2000 to Rs.3000.($20-$40 omn Amazon.com). The reason for the differed pricing is the quality of the pencil and the type charging type. 
They don't have wireless charging like the 2nd gen Apple Pencil and have some features missing but works pretty much the same.
You can get one for yourself by clicking on the link at the end of this article.
In the Box
Pencil
2 extra nips
Papers
Short Type C Cable
Look & Feel like Apple Pencil. The weight of the Pencil is also quite similar to Apple Pencil 2nd generation. 
Impressions 
Looks Identical to Apple Pencil
Minimal Branding
Type C slot for charging

 

A on/off button.
A green led
Attaches magnetically to iPad.

 
The User Experience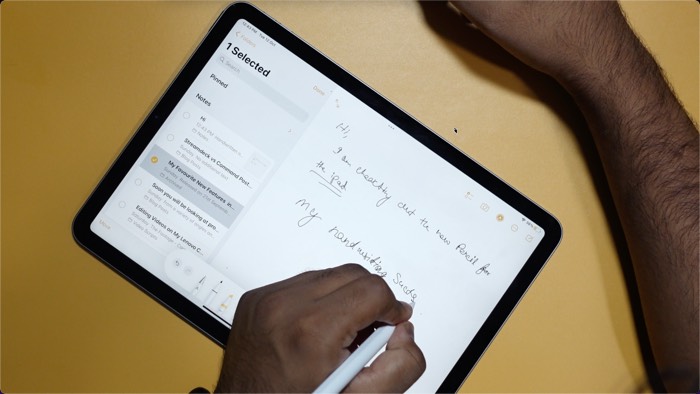 No Pairing Needed, Simply press the button on the pencil to turn on. The green Led is visible sign that it is turned on.
For Apple pencil, you just have to take it off from the magnetic area of the iPad and start using it right away as it gets connected to the iPad instantly.
For these third party Pencils, you have to manually turn it on for using it. but that's okay, since you are also saving a lot of money.
When it is turned on the iOS recognise the pencil as Apple Pencil.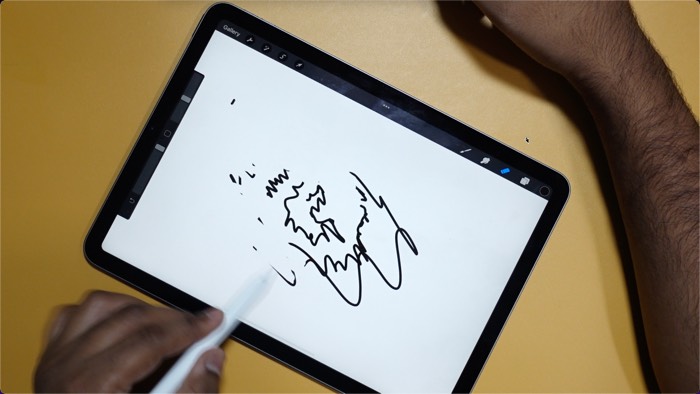 The palm rejection works as intended and there is Tilt support on this pencil. Although there is no pressure support, meaning you won't get different type of feedback by putting pressure on the pencil it's all the same no matter how much pressure you put on the pencil.
For taking notes, the tilt support and the pressure support isn't really that helpful. In fact it is good that it does not have it, as you can get uniform writing without having to keep similar amount of pressure on the pencil.
But, if you want to sketch, Pressure sensitivity and tilt support can be really helpful and since this Pencil has got tilt support, it is still a great option for beginners who are looking to learn to sketch in digital format.
Although if you are a serious artist, Apple Pencil 2nd generation is recommended, But for note taking and hobbyist sketchers, this will grt the job done.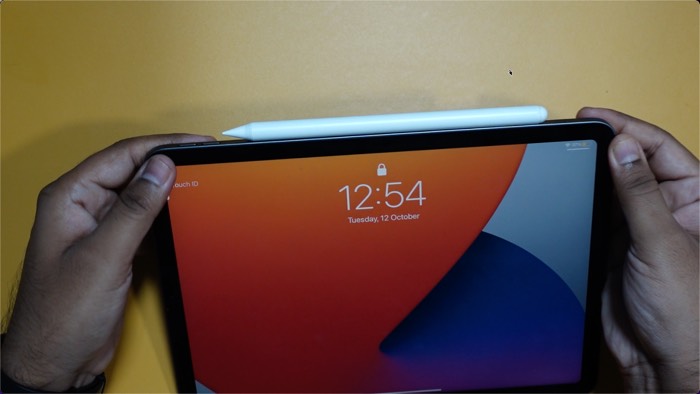 And then there are some features that are really not useful but make the experience of using Apple Pencil much better. Such as, double tap on the pencil to undo, no need to press any button on the pencil to use it, keep it charged by attaching to your iPad.
The Apple Pencil has more potential and in future there could be more things that could be added to the Apple Pencil. Though it most likely will be available in the third generation of the Apple Pencil, which means, you anyway have to buy a new hardware. 
Conclusion 
Users who have hard and expensive iPad, such as an iPad Pro, Wouldn't have to think too much before buying a Rs.10,000 Apple Pencil. 
But it's a good choice for users who have got iPad Air, or standard iPads. Rs 10000 is too much  for an accessory. So, getting a third-party iPad supported Pencil, which is one fourth the price, having 80% of the functionality makes more sense. 
Buy Apple Pencil 2nd Generation