So I got this Backpack from HP. It can carry a 15.6-inch laptop and a few other things. I got it from Amazon India, and it is priced at Rs 2400 on the website. 
It is a very rare backpack because I couldn't find any video reviewing this particular bag; it looks pretty tempting online. 
So I finally decided to buy and decided to review it so that someone else looking for it might find it useful. 
How's the Quality of this Backpack?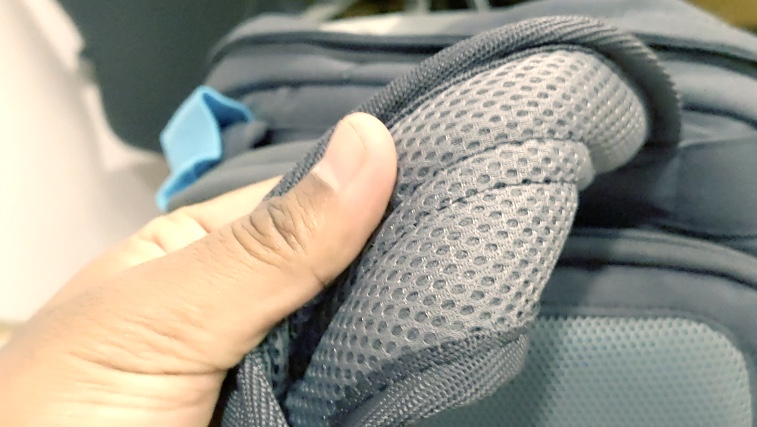 Let's first talk about this built quality and the quality of materials used for making this Backpack. 
And then we will talk about how many things you can carry in it if you are planning to take it with you on a short work or leisure trips. 
The quality of zippers are excellent, with no efforts to open and shut zipped pockets. Talking of pockets, there are plenty. 
There's one of the top, one on the right-hand side and one on the left as well. Then one meshed pocket that has a zipper. So, there are four zipped pockets in total. 
Apart from that, there is a dedicated anti-theft pocket for carrying your laptop, which goes behind the straps. 
The straps have got the right amount of cushioning, which is very important if you are carrying this BackpackBackpack in full capacity for a long time, this will be helpful I can tell you from my past experiences with other backpacks. 
The inner area of the BackpackBackpack is also well-padded, which will make carrying this BackpackBackpack comfortable and will also protect the laptop. 
How many things can it carry?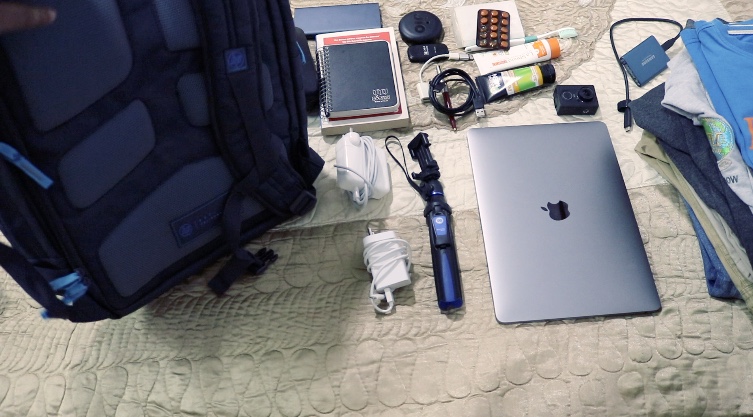 If you are interested in buying a backpack for taking it on short 3 to 5-day trips, it will be essential to know how many clothes and other things it can fit it. 
So, here are the things and clothes I take on a short 3 to 5-day trip. I'll try to see how well I can fit all the stuff in it. 
Let's start with the laptop, then a notebook and a pen, my sunglasses in its case, mobile charger, laptop charger, a selfie-stick / portable tripod, a book. 
A power bank, an extra USB Type C cable, an OTG cable, SD Card Reader, Wi-Fi Hotspot Device. 
Then some medicines and toiletries, documents, an action camera, and an SSD Drive. 
Now, let's see how many clothes we can fit in. 
I carry one lower, one pair of trousers, and one pair of jeans, which is three pairs of pants in total. Then I have one full sleeves t-shirt, one sweatshirt because it's winter. And three other T-shirts. 
I still have some space left in the BackpackBackpack where I can put in my undies or maybe even another pair of pants and a t-shirt, but I can easily do a 3 to 5-day trips with this many clothes. And yes, I forgot the water bottle holder. :-). 
But I like to keep some free space. With some packing skills, you can pack in a little more, but then it won't be ideal. 
How Comfortable is this Backpack?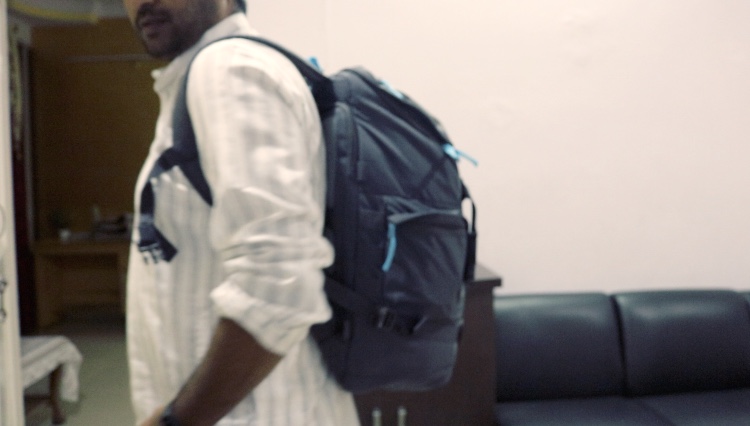 So this is how it looks, with all these things inside, it is in its perfect shape, you can fill it up a little more though. 
The padding on straps and the inner part does make a difference when you carry it like a backpack. 
Although you can also carry it like an ordinary luggage, with another handle that's stitched on the BackpackBackpack. 
There are many other backpacks available from HP, and all were in the range of Rs 1500 to Rs 2000. But this color looks pretty lovely, more beautiful than other bags. 
Even if HP is charging some extra bucks for this particular, it's worth it. 
Buy it from Amazon India
Watch the Video Review