Are you a WhatsApp user who is looking to be cool and unique among their friends? Well, one of the ways to be different from others is to use unique fonts in your messages.
The sad part is, WhatsApp does not allow customising fonts for the sake of simplicity.
It can still be creative using custom stickers and, combining the alphabetical emojis available natively in WhatsApp.
But selecting and choosing them manually to write a word or two would be a little time consuming.
So what you can do is install 3rd party apps that will do it for you all you have to do is write your text or simply select from the pre-written messages.
Here are a few apps available in the Play Store that will let you write messages in unique ways so that you can impress your friends.
Fancy Text + Sticker Maker
Blue Text – Keyboard + Converter
Blue Text – Keyboard + Converter
There are many such apps available in the Play Store, that will allow you to write in different styles.
A few alternatives to the apps mentioned above would be, Blue Words, Fancy Text. The above-mentioned apps would serve the purpose.
Let me share a few screenshots showing you how these apps work and how fun they are to use.
So, I've installed the Blue Text app from the Play Store. It is pretty straight forward.
You can directly type into the app and then long-press on the result and copy it to paste in the message box in WhatsApp.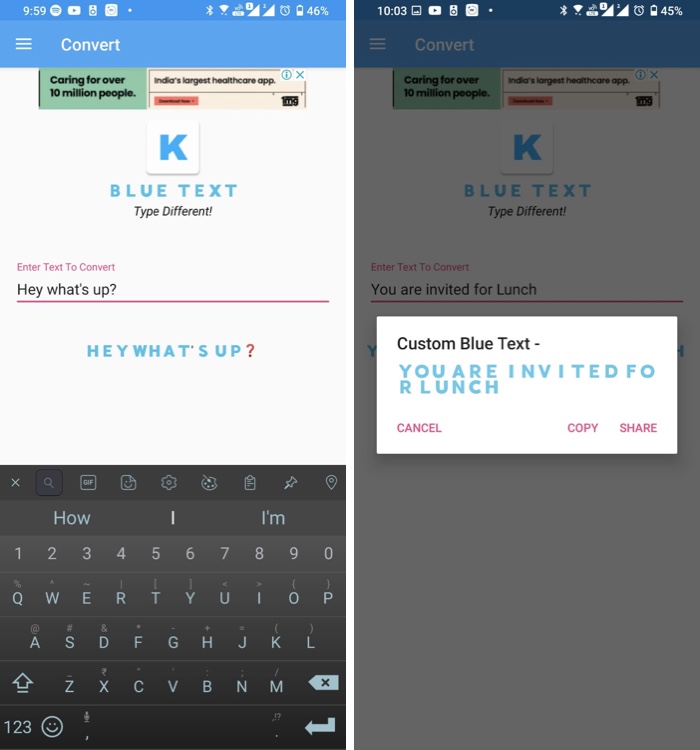 Alternatively, you can also enable the blue text keyboard that will directly let you type in WhatsApp chats by opening the Blue Text keyboard.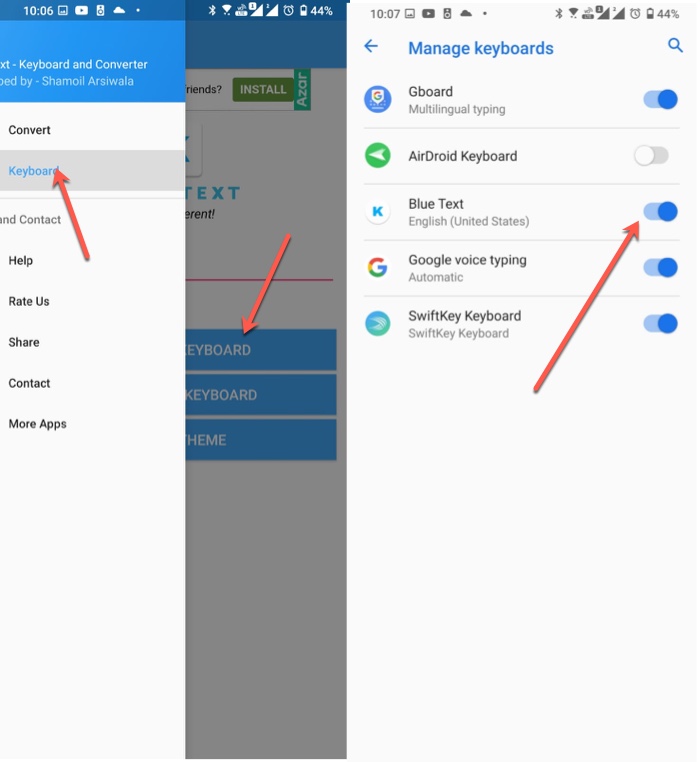 Follow the instructions mentioned in the screenshot above to enable w text keyboard.
So, this is how you can use a unique font to write anything inside WhatsApp.
If you want more control over customisation in WhatsApp you can go for apps like WhatsApp GB.
Though, I wouldn't recommend that, since it is against the terms and conditions of WhatsApp and the night suspend your account if he becomes suspicious.