When Oppo announced Realme 1, their new sub-brand smartphone that would specifically be sold in India and will be an online exclusive, I didn't really expect too much from it.
But, since the base model of RealMe 1 starts at just Rs 8990/- I thought I'll just give it a try and see if it can really challenge Xioami's Redmi 5, which is priced at par with the similar 3GB RAM and 32GB Storage variant.
If we look at the specs, it has definitely got better specs than Redmi 5. But specs are not everything, it's also about how well the software has been optimized.
It is interesting to note that we are talking about smartphones in a super budget segment under Rs 10,000/-.
You can't really expect too much in terms of Software optimization for better performance.
What's in the box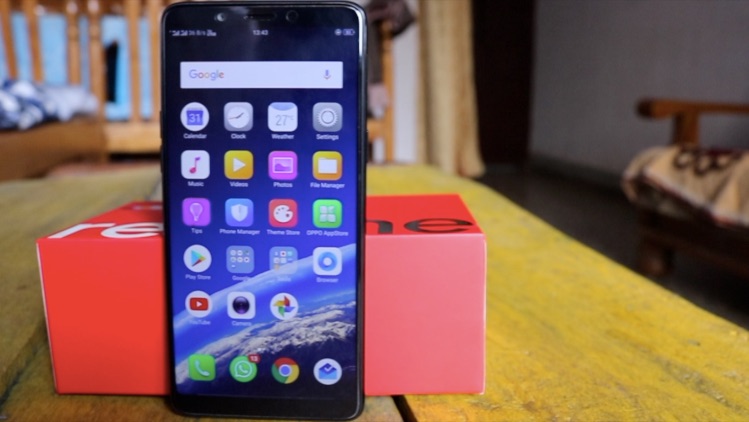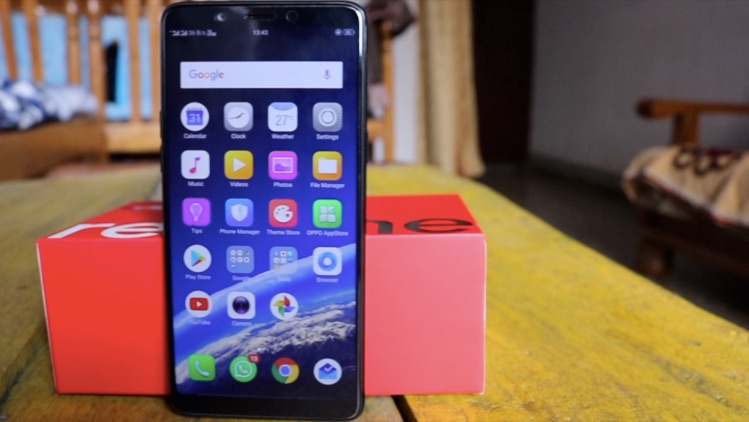 There isn't really much to talk about in this section, I don't expect too much from a, Rs 8,990/- smartphone. The box looks nice, the packaging of the contents is pretty straightforward.
Some papers are on the top, then you have the smartphone and, along with Wall adapter and a Micro USB cable beneath it. There is a SIM ejector tool, as well as a Transparent Case for the smartphone.
Let's talk about the Build and Design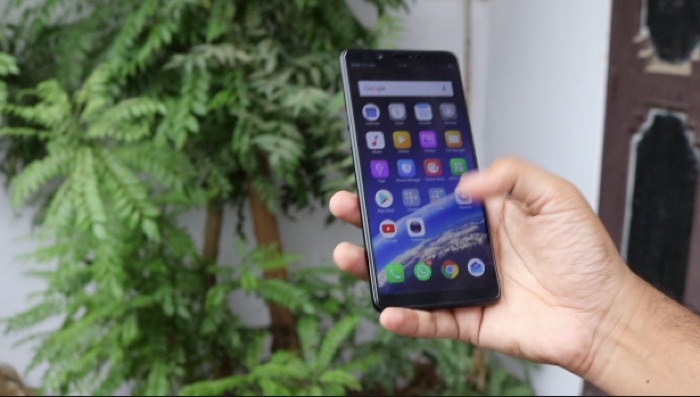 When I first held the smartphone, it felt really good. It does look a premium quality smartphone.
The display is a 6-inch screen with trending 18:9 aspect ratio. The back has a diamond cut design, (but it's plain to touch) which is quite a new thing to see on a smartphone this cheap.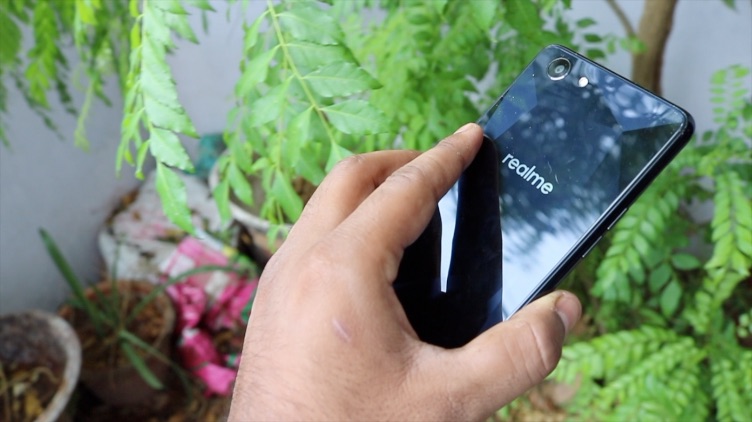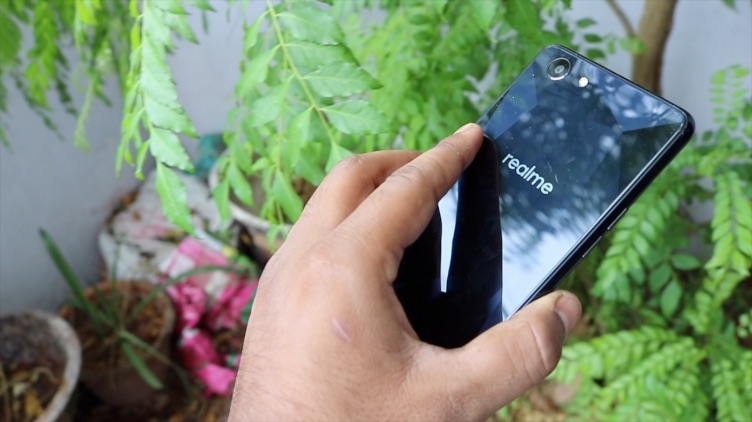 It's not metal, definitely not glass, It's plastic actually, but the material used is really high quality and does not feel plastic. It's shiny and will attract fingerprints, a lot of them.
And perhaps because of this new design, Oppo didn't include a fingerprint sensor to the RealMe. So how do you secure your phone, you asking? Well, it does have Face unlock.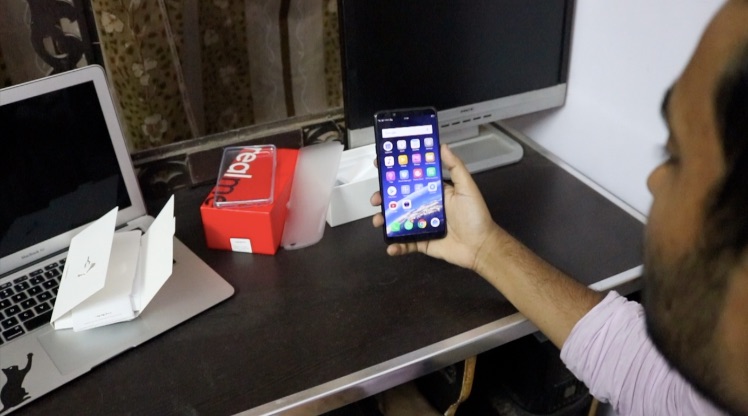 It's for the first time I am trying out Face Unlock on a phone and I'm quite impressed. It is quite fast and works even in the moderately lit room.
Obviously, it won't work in a dark room, and you will have to type the password to unlock your phone. It will be the only time you will mist fingerprint sensor.
Since the RealMe 1 is not metal, it weighs only 155grams, which is quite rare for a 6-inch smartphone.
I am coming to it from Samsung Galaxy S6 Edge, which is of a similar weight, so it did not feel lighter to me like it did to many other reviewers.
The frame of the phone is thin, so much that it feels like there was a last minute change in the design, and that's why the front glass does not house inside the frame.
Though, it doesn't interfere with the design and looks of the smartphone but makes it more prone to cracking it in case of a fall.
And perhaps, this is why the retail box comes with a transparent cover for the smartphone which fits in a way that gives a bit of support to the front glass.
Also, the phone comes with a tampered glass fitted on the screen, so it's going to save you a visit to your local mobile shop.
I compared the specs sheet of this phone with other smartphones in the same price segment, and the RealMe 1 is thinnest of all with just 7.8mm of thickness.
Maybe it's just me but phones with thickness above 8mm really turn me off.
Let's talk about the Camera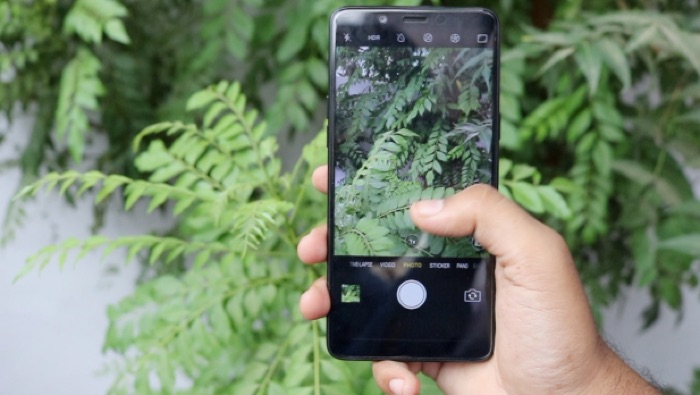 When you are investing Rs 9000 in a smartphone, you shouldn't really expect too much in the camera department.
No matter how many people or reviewers would praise the camera on these budget smartphones, consumers always compare it with high-end smartphone cameras, which is the benchmark of smartphone camera performances.
The single 13MP rear camera on RealMe 1 can take good enough photos. The photos I took outside, in natural light, came out really well. The indoor photos aren't that impressive.
The Camera, (both front and back) have features like AI Portrait Mode, which lets you take photos with bokeh effect using Artifical Intelligence, I am not really sure how Intelligent the AI is, because the Portrait photos aren't that good, most of the times they are simply useless, sometimes it works but then the blur isn't done properly around the edges of the subject.
The Portrait mode on the back camera is better than the one on the selfie camera. If you are trying to take Portrait Photos of Kids, who will be moving all the time, you are not going to get those perfect blurred backgrounds, but if you can be patient, it would produce good results.
The Beauty mode is also useless as it makes your photos too artificial. There isn't too much control in the camera app so don't expect a lot.
But it's a good camera considering how much you are paying. One tip, if you want to take good photos, turn off the Portrait Mode, turn off the Beauty mode, try to use natural light and the photos will be impressive.
Here are some Camera Samples in different conditions
Oppo RealMe 1 Camera Samples
If we talk about taking videos, there isn't anything great here as well, no stabilization of any kind at all, so forget taking smooth videos, apart from the Shakiness, the video quality is good, you can shoot full Hd videos from both front and back camera.
Let's talk about the Hardware Performance
The MediaTek Helio P60 chipset, which powers the RealMe 1 smartphone, is actually at par with Snapdragon 625, which powers the Redmi Note 5. And it is not just on the paper, the Mediatek Helio P60 processor does feel faster.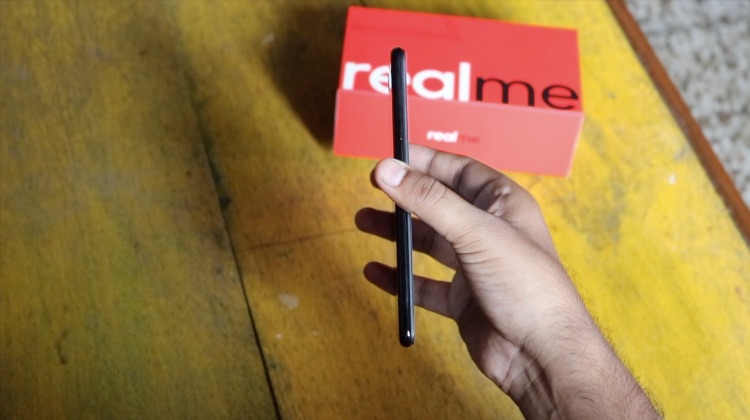 In fact, Oppo has put this processor on their other smartphone which is double the price of RealMe 1.
So it is indeed a fact that you will be getting a smartphone with better specs than others.
But, Like I said earlier, specs are not everything, it's about how well the software has been optimized to make the most of the hardware.
Sadly, like every other budget smartphone coming out of China, the optimization isn't impressive.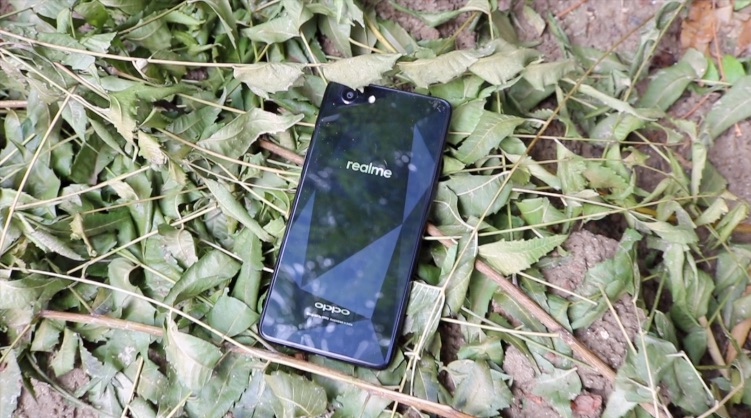 The phone comes in 3 different variants, and only 2 variants are on sale on Amazon.in. The base variant is priced at Rs 8,990 with 3GB RAM and 32GB Storage, and the Higher variant of 6GB RAM and 128GG\B Storage is priced at Rs 13,990/.
The base variant makes more sense to me because there aren't too many options in the under Rs 10,000/- segment where the price of the higher variant gives you more options, like the Redmi Note 5 Pro or even the Zenfone Max Pro M1.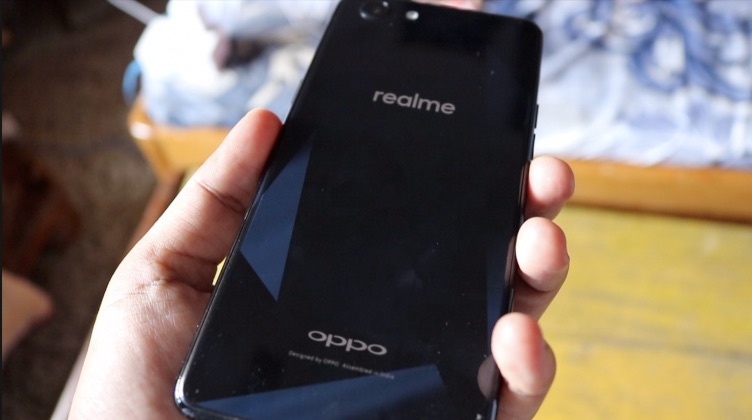 Also, the RealMe 1 has a dedicated microSD slot, so you expand the storage by up to 256GB, which is very unlikely, but again, it's good to have options.
My unit is a 3GB RAM with 32GB Storage, but 2 GB RAM is taken by just the ColorOS, which is Oppo's custom skin over the Android, to make it look and behave like iOS (which it fails to do so).
So, because you have just 1GB RAM available for the recent apps, even your 3rd or 4th last apps would reload when you switch back to them.
And sometimes, even just the previous app will also reload if you go back to it.
In one of the instances, I needed to input an OTP (One Time Password) on the Payment page in an app and just switching between the Payment app and the SMS app, the payment app would reload, making the payment page expire.
I tried it several times but I was stuck in a loop, then I used the split screen feature to put the SMS app and the payment app active on the screen.
The Realme 1 Smartphone has got a single speaker at the bottom, on the left. So, if you are a left-handed like me, you might block it while using the smartphone.
Sadly, speaker on the smartphone is not impressive. It's loud but I would like to have a little bass in the sound as well.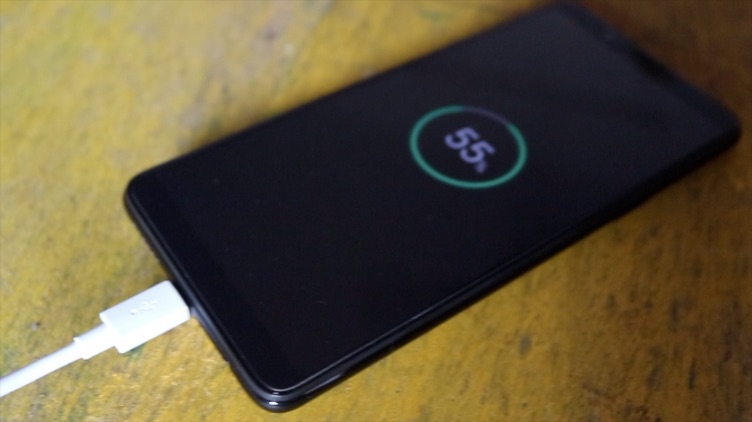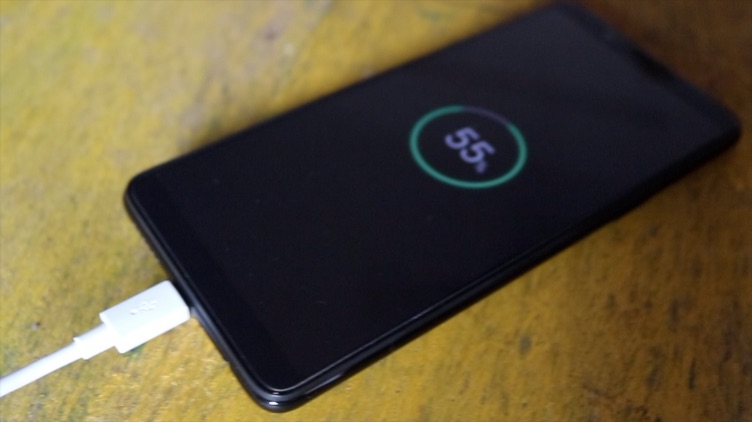 RealMe 1 has a 3410mAh non-removable battery, which can easily last a day on moderate use. I couldn't find the Battery details section where I could see the screen time, but I observed 6 to 7 hours of screen time.
So the battery performance is impressive, thanks to Oppo's aggressive Power Saving mode which you will know more about in the Software performance section.
Obviously, there is no support for fast charging, again, it's a Rs 9000 phone, so there is a normal 5V 2A charger that can charge the battery in around 2.5 hours.
Let's talk about the Software Performance
Things that Android users rejoice, have been made absent in ColorOS, such as, Dismissing Notifications is a two-step job, you can't reply directly to the notifications, certain sections in the Settings area are hidden.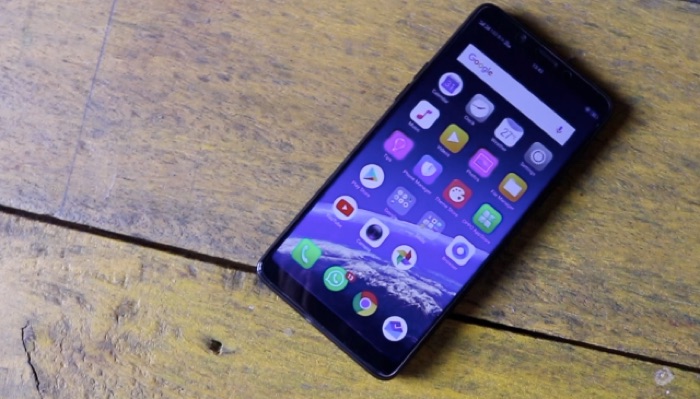 The smartphone also kills the apps in the background and is it pretty aggressive about it, so much that you don't get notifications unless the app process restarts in the background.
So, be ready to get delayed notifications on your favorite messaging apps.
Also, you won't see more than 5 apps in the Recent Apps area as well since the aggressive AI mode keeps killing the apps to conserve the battery.
But again, these are a few little compromises you will have to make if you want to buy a budget smartphone and want it to work faster.
In short, it's quite limiting to live with ColorOS, but if you do not tinker with your smartphone too much, it's really not that tough.
It could be a Good smartphone if you want to gift it to your parents or relatives because all the limitations of the smartphone might not concern them at all.
Get this smartphone:
Because there is really not a lot of choice of better smartphones in this segment.
Because there is hardly any smartphone with great looking exteriors in this price segment.
And because there is hardly any smartphone that is offering such a powerful processor in this price segment.
Smartphones available for to buy on Amazon.in.